Startup Communities and Building an Entrepreneurial Ecosystem
1287_ 10/1/12 - What does a Startup Community Ecosystem look like? Ask our prolific author and Colorado based VC Brad Feld. Ok, you don't have to, we did. Now you can listen to him. Then you have to read this book. And after digesting all his great advice, one last step, or maybe the first step... "Do it! Don't wait for permission. Don't wait to talk to someone. Do go to startup events, meetups, tech talks everything you can find and commit to that for at least six months."
We began, that is w3w3® Media, 14+ years ago on terrestrial radio and one of our earliest interviews was Brad Feld, a relative newcomer to the Boulder area - already making a name for himself. We've watched him and his wife Amy build their home here, making this community - that's the entrepreneurial, technology (even the arts, the university) and VC communities better and stronger. He's been a champion for the community as a whole and now he's working on the young emerging entrepreneurs, his newest book, "Startup Communities - Building an Entrepreneurial Ecosystem in Your City".
Brad said he's used a lot of the ideas that he's been involved in and participated in, in Boulder, since he moved here in the mid-90s, to form the framework for the book, which we called the "Boulder Thesis". They worked hard on defining on what any city in the world should do if they want to create a long-term, healthy entrepreneurial ecosystem. The key parts of the Boulder Thesis are these four components. The first is the startup community has to be lead by entrepreneurs. We separate the world into leaders and feeders. They're both important, but they're different. In the context of startup communities, the only people that can be effective leaders are the entrepreneurs. If you have the other people involved in the startup community, the feeders playing the role of leader, it doesn't work. So government can't be the leader, university can't be the leader, investors, venture capitalists, big business, those can't be the leaders. The Second is those entrepreneurs have to take a long-term view. Brad likes to say, "It's generational, at least 20 years. You can't start and build a sustainable startup community in two or three years." We're in a cycle where startups are exciting, a lot of people get involved in startups, and that's fine. But if you really want to build, in your city, a long term startup community, you have to be in it for a long time. The Third part of the Boulder Thesis is, you have to be inclusive of anyone who wants to engage at any level. This is leaders and feeders, individuals who want to get involved - it's anyone new, who moves to town, anyone who wants to be involved can and should be - Then you're way ahead of the game. The last part is you have to have a series of activities and events that have a regular cadence and rhythm to them. Things like TechStars an accelerator for 90 days, you're doing something that engages the entire entrepreneurial stack. The essence of it is this idea that... Well, listen to Brad he will tell you so much more - read his book and you'll learn so much more. Get started now!
RELATED LINKS: Startup Communities: Building an Entrepreneurial Ecosystem in Your City || Brad Feld Blog || Brad Presenting, SFC Crash Course || Foundry Group || Do More Faster Book || Economy Builders || Venture Capital Channel || NCWIT Sit With Me || KEYWORDS: Brad Feld, Startup Communities: Building an Entrepreneurial Ecosystem in Your City, Foundry Group, Venture Capital, Amy Feld, Boulder Thesis, bytes=8827196
LISTEN TO: Brad Feld, Author, Startup Communities, Building an Entrepreneurial Ecosystem in Your City

Powered by Podbean.com

There is lightness and joy after brain trauma injuries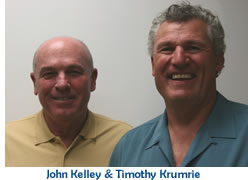 1775_ 10/19/15 - If you're a football fan, especially a Cincinnati Bengals fan, you may well recognize Tim Krumrie. After 27 years in professional football and coaching, Tim now serves as Brain Injury Territory Representative for CereScan, the leading functional brain imaging company specializing in processes that assist medical professionals in the detection and quantification of complex brain disorders, such as traumatic brain injury. Like so many sports personalities and military personnel you've heard about, Tim suffered several concussions as a professional player. Though Tim is quick to point out, this isn't a problem limited to professional sports. Look in the mirror, at your children and your spouse - traumatic brain injuries occur to so many and we're all so susceptible. Tim tells his story with a mission in mind. He's inspired because he's regained his cherished memories, and the peace and happiness that had been lost because of his untreated and undiagnosed brain traumas. Think what this can mean to our returning vets, to the young student who took a spill while perfecting his skateboard moves, the biker, the individual who slipped on the ice or was in a car accident. Listen to Tim Krumrie for more.
RELATED LINKS: CereScan || Frequently Asked Questions || CereScan Blog || TBI and Alzheimer's || Football University || News || KEYWORDS: Timothy Krumrie, Cincinnati Bengals, CereScan, John Kelley, diagnostic brain scanning/imagery, brain trauma, sports injuries, concussion
LISTEN TO: Timothy Krumrie & John Kelley, CereScan

Powered by Podbean.com
The Dirty Dozen – Disastrous, Dumb and Deceitful by w3w3.com
1901_ 04/18/16 - w3w3 Talk Radio is pleased to ...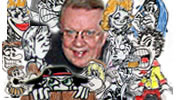 Is everyone crazy out there, or is it just me? We all know some difficult people. Whether they are customers, co-workers or even those in your personal life. Listen to this discussion with Larry Nelson about his directory of the "Dirty Dozen" and their characteristics. They range from Saboteurs to Wonderful Ones, from Saints to Emotional Misfits, Connivers to Bullies, and a few others that will surprise you or ...get you.
What you'll appreciate the most is understanding what makes you vulnerable and what you can do about it
RELATED LINKS: Training Trends || 3-Filters || TRTR Channel || Beyond the Trends ||
KEYWORDS: Difficult People, Dirty Dozen, Larry Nelson, Institute for Change Research, Training Trends, 3-Filters
LISTEN TO: Larry Nelson, Keynote Speaker, author, "Mastering Change in the Midst of Chaos"

Powered by Podbean.com
541_ Colorful Leadership: Skill Set for All Leaders, All the Time
08/08/16 -
We now live and operate at Web speed. The five year plan is out. If you can plan ahead for five quarters, you're doing well. We must produce more with less. Steve Wille and Bill Kuehn, partners of Tough Teams are also co-authors of Colorful Leadership along with Larry Nelson. When it comes to Leaders, Managers and Entrepreneurs Steve always asks, "Are you looking at the world through rose colored glasses?" Listen to their discussion as it will give specific how-to ideas that can be used right away. Past frustrations will be understood and then dissipated. You will be able to win with any boss, sell more ideas, and get results that exceed expectations. Simply stated, we all see the world through three filters - future, people, and security. We prefer to communicate with one filter. This means, if we communicate through the future filter only people with the exact same filter will receive our message with clarity. To attain total clarity, we must communicate through all three filters all of the time. This also explains why we don't understand other people the way we really want to. If they don't communicate in our preferred filter we will be confused. Every communication needs to be 3-Filters™ compliant, and there are three simple questions to ask in any situation. 1- What do you think? 2- How do you feel about it? 3- Where can this go? Listen for some great ideas fo all Leaders.
RELATED LINKS: Colorful Leadership || Tough Teams || 3-Filters Technology™ || Amazon || KEYWORDS: Steve Wille, Bill Kuehn, Colorful Leadership, 3-Filters Technology™, Tough Teams, Leaders, Total Clarity, Communicate
LISTEN TO: Larry Nelson, Steve Wille & Bill Kuehn

Powered by Podbean.com

Check it out
SuperCharging Your Business details!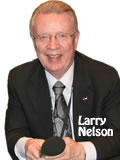 Your Ultimate Win

The Ultimate Win™ - Achieving Personal & Professional Satisfaction An in-depth strategic planning and goal setting system for achievers. Here's a win/win! You can enjoy the full benefits of this online program, including the entire audio and downloadable resource guide... totally free. All we ask in return is some honest feedback. Tens of thousands people around the world have heard the program either in a live seminar or on cassette tapes. We are launching this as a "for sale" program on the Web very soon. Any thoughts and ideas would be appreciated. If you have a friend or colleague that you think would enjoy and participate in our "beta" test, please feel free to pass along this link and invitation. There is no cost to them. All your information and input will be confidential. Congratulations!
Keep at it, eventually there will be a turn around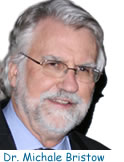 960_ 1/31/11 - ARCA Biopharma, Inc. is a Colorado-based biopharmaceutical company developing genetically-targeted therapies for heart failure and other cardiovascular diseases. Larry interviewed Michael R. Bristow, MD, Ph.D. CEO & Chief Science and Medical Officer of ARCA at the CU Technology Transfer Office Awards banquet. Dr. Bristow has been a favorite interview for w3w3® for years. Larry asked him, "Michael what are the biggest changes you've seen in this last year in your industry?" He replied, "It's been a couple of tough years, but I think things are starting to turn around and basically the atmospherics have gotten a lot better. Just coming off a JP Morgan meeting, it was, I thought, a completely different tone this year." Dr. Bristow had some interesting insights about funding. "Well, it's sort of like financing of real estate was back in the early 80s when interest rates were 20% - you've got to do creative financing. So, all kinds of vehicles have been used through this period. ARCA biopharma, for instance did a reverse merger, bought a company that was NASDAQ listed, that had a bunch of cash - that proved to be a good move. So people have gotten through this one way or another. But we need to get back to traditional sources of funding." Larry asked, "Is there any particular advice to people in your arena?" Spoken like a true leader he replied, "Yes, don't give up. I mean, tenacity, keep at it, eventually there will be a turn around. Now, when things aren't going too well, may be the best opportunity there is in terms of acquiring assets. Think ahead. Think positive." Dr. Bristow joined ARCA as one of ARCA's founders in September 2004, and has served as Chairman and Chief Science and Medical Officer of ARCA until he was appointed to his current position of Chief Executive Officer in July 2009. Dr. Bristow is a Professor of Medicine and the former Head of Cardiology at the University of Colorado Health Sciences Center, where he has been since October 1991. Dr. Bristow was one of the founders of Myogen, Inc.
Related Links: ARCA biopharma || CU Technology Transfer Office || CU TTO Channel || TTO Blog || CU TTO Awards || Keywords: Michael Bristow, ARCA biopharma, CU Technology Transfer Office, Biotech, Cardiology at the University of Colorado Health Sciences Center, University of Colorado Cardiovascular Institute 01/31/11 bytes=2927702
LISTEN to Michael R. Bristow, MD, Ph.D. CEO & Chief Science and Medical Officer of ARCA

Powered by Podbean.com
Passion for Meshing Creativity & Technology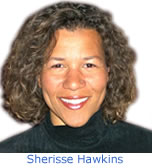 1463_ 11/18/13 - Lucy Sanders, the CEO for the National Center for Women and Information Technology or NCWIT, is back with another in the series of interviews with fabulous entrepreneurs. Lucy is joined by Larry Nelson, co-founder of w3w3.com Talk Radio. This series focuses on women who have started "IT" companies in a variety of sectors, all of whom have just fabulous stories to tell us, about being entrepreneurs. Today we are interviewing Sherisse Hawkins a former Disney imagineer, with a passion for working on projects that mesh creativity and technology on a large scale. Sherisse Hawkins is the Co-Founder and CEO of Beneath the Ink. Beneath the Ink is a company that provides app-less enhancements for e-books. Using Beneath the Ink technology, it's easy for authors to embed additional content for readers to access when they choose. These enhancements are called Binks. Each Bink gives readers more insight into the characters, places, concepts, and words that pique their curiosity — without ever leaving their page. Sherisse is the former VP of software development at Time Warner Cable. Sherisse loves technology...listen for more...
RELATED LINKS: Beneath the Ink || NCWIT Home || NCWIT Blog || Heroes Channel || Podcast Directory || KEYWORDS: Sherisse Hawkins, Beneath the Ink, Lucy Sanders, National Center for Women in Technology, NCWIT, Women, Girls, Technology, Computing Fields, Bink > bytes=16158618
LISTEN TO: Sherisse Hawkins, CEO, Beneath the Ink

Powered by Podbean.com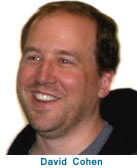 "Do or do not, there is no try"


1504_ 2/17/14 - Do you dream big? The Disney Accelerator will bring together an amazing community of entrepreneurs, creatives, mentors, investors, and technologists, all with a common trait: the ability to dream big, and a vision for making an impact on the world of entertainment and technology.
On November 14th, seven years ago, Techstars became official. The founders, David Cohen, Brad Feld, David Brown, and Jared Polis set out to help entrepreneurs with their mentorship-driven accelerator in Boulder, Colorado. It's mind boggling to see its growth and impact across the world since the beginning. "At TechStars, we are 100% focused on changing the way startups are built by arming them with a massive interconnected network of amazing founders, mentors, and advisors. Building this network with high quality is our true north, and is why we exist. Today we are adding a very powerful new node to the TechStars network. We are thrilled to announce Disney Accelerator, powered by Techstars, and based in Los Angeles. Disney Accelerator combines the magic of The Walt Disney Company with the mentorship-driven accelerator model of Techstars to offer a unique advantage for technology startups in the media and entertainment space." Listen for more as David Cohen and Larry discuss the TechStar magic.
RELATED LINKS: TechStars || TechStars Blog || Disney Accelerator || TechStars 7th Anniversary Video || w3w3 Blog || KEYWORDS: TechStars, David Cohen, Disney Accelerator, Brad Feld, David Brown, Jared Polis, Nicole Glaros, Boulder CO, Entertainment, Walt Disney Company, Technology Startups, bytes=6403033
LISTEN TO: David Cohen, Chairman, TechStars

Powered by Podbean.com
Change Is Not an Event, It Is an Ongoing Process
(the Same is true with Chaos)

Mastering change is one of Pat and Larry Nelson's favorite topics. There's a good reason. They have lived in and owned businesses in five foreign countries stretching from Norway to Australia. They are truly serial entrepreneurs as they have started more than a dozen companies. Some were extremely successful and others learning experiences. One thing that was true in every situation were the rushing changes. At times they were victims and others they were victors. Larry has conducted seminars for numerous companies both large and small, public and private sectors, in dozen countries, on the subject of 'Mastering Change in the Midst of Chaos'. In this recorded discussion Larry and Pat discuss the 'Six Truths About Change'. The topic includes; Resistance, Involvement, Making Losers, Vision, Benefits, and Follow up. Like the Nelsons say, "Master Change Before It Masters You." Listen now...
Related Links:3-Filters || Training Trends || More Info || Keywords: Mastering Change, Chaos, Pat and Larry Nelson, Involvement, Vision, Benefits, Follow up. LISTEN TO: Larry & Pat, Mastering Change

Powered by Podbean.com
Mash up of people, different viewpoints and ideas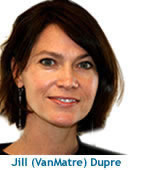 1610_ 9/22/14 - The ATLAS Institute at CU Boulder, over the years, has evolved and Jill Dupre, Associate Director said, "...it continues to evolve. A constant is that we are a home for 'creative trouble makers'. We're a home for intrepid inventors, people who want to change the future! ATLAS is interdisciplinary - we work with people from all over campus." ATLAS is housed within Engineering but their faculty and students come from all over, from arts, theater, English, journalism, business, engineering, computer sciences, law... At ATLAS, they like the kind of ideas that come from that intersection and that mash up of people, different viewpoints and ideas. ATLAS Institute's belief is that combining that mix in a creative way and in a fun environment is how you change your world and how you make it better. Of course, it's not all fun and games. ATLAS has three core academic programs. At the undergrad level; technology, arts and media - that promotes creative work and research and information technology and digital media in an interdisciplinary environment.
RELATED LINKS: Atlas Institute || Silicon Flatirons || CU Technology Transfer Office || Entrepreneurs 2013 || Blog || KEYWORDS: Jill Dupre, ATLAS Institute, University of Colorado, Collaborative Multidisciplinary Partnerships, Silicon Flatirons, CU Technology Transfer Office, Core Academic Programs, bytes=5185518
LISTEN TO: Jill Dupre, Associate Director, ATLAS Institute

Powered by Podbean.com
Art Rancis: Profile of an International Leader

1037_ 6/27/11 - We were talking with Art Rancis an international business consultant with client projects all over the world. After discussing current and future plans Larry asked, "Let's rewind a little and get a historical perspective of the experiences and events that shaped your growth. Who was a very influential person in your earlier life and what was the key point you learned from that influence?" Art has a very interesting history and replied, "From a family standpoint, it was clearly my father who was politically active in our town and always had groups of people at our house to try to move some initiative forward. He was a community organizer before it ever became a popular term. And then there was my mother who was a short woman but everyone knew her as a fireball. Whereas my father gave me the skill to start things, my mother gave me the backbone to see them through. In business, I would have to identify two people who were to be inextricably connected via a large corporate bankruptcy. The first was Jessie Aweida who started StorageTek, and Ryal Poppy who came in later to manage StorageTek through its bankruptcy after Jessie left. Jessie created an immensely successful company by providing end users with alternative data storage products to what was only available from IBM and DEC. Jessie had very broad shoulders relative to the compensation of the field force. On more than one occasion he was heard to say "I love it when people make more than I do." Think about this, this was the early 80's, and we had field reps making more than $300K and $400K per year! An immense amount of money, but these people also worked extremely hard to generate profitable revenue for all of the company. It is sad that we have too many CEOs that are jealous of what rainmakers make, at the expense of their company." Listen, there's much more...
Related Links: Art Rancis Home || Economy Builders || Profile of Leaders || Podcasting Directory || Keywords: Art Rancis, Profile of a Leader, Jessie Aweida, StorageTek, Ryal Poppa, Turn-arounds, High Tech, Vendors, Suppliers, Partners, Stakeholders, Peak Performers, Charles Garfield, What They Don't teach you at Harvard Business School, The Road Map to Repeatable Success, The World is Flat, The Art of Winning - 6/27/11 bytes=6138047
LISTEN to Art Rancis, Profile of an International Leader

Powered by Podbean.com


Archive / LIBRARY_
Associations
Beyond the Trends
Cyber Security
Entrepreneurs
Ethics
Homeland Security
In the News
Leader Profiles
Mastering Change
Renewable Energy
Resources
Software
Success Stories
Training Trends
Venture Capital
Video Blogs

w3w3®

Archives


Google, Ask, Bing and Yahoo rank Colorado's w3w3.com in the top 10 for the "Business Internet Talk Radio" show
They have millions of listings in our category. We are ranked in the top ten. The same is true for the category "Entrepreneurs Internet Talk Radio" show