6/21/2016 - 219_ Tough Math Teacher and Roaming Free Made the Difference
Making mistakes turned out to be a learning experience for Lucy Sanders, CEO and co-founder of the National Center for Women in Technology. She hated making mistakes, but ultimately learning from them is a good thing. A background that included strong family members and rich experiences including becoming a Bell Fellow laid a solid foundation for Lucy's biggest challenge. Totally stretching her horizon, Lucy left industry and started a non-profit while joining academia. Listen to this fascinating true story. Related Links: NCWIT Blog || Profiles of Leaders || NCWIT Practice || Keywords: Lucy Sanders, Lucinda Sanders, Bell Fellow, NCWIT, Profile of a Leader, Turning Point || Bytes: 13067496 LISTEN 12/3/06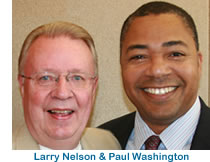 JumpStart 2013 Denver's economic development strategy continues
6-13-2016 - 1376_ 4.12.13 - There are more than 25,000 Denver businesses and enterprises, approximately 420 of which have more than 100 employees. However, the 420 firms with more than 100 employees represent nearly 50 percent of the total jobs in Denver. Compared to the U.S. economy, Denver has a significantly higher concentration of persons employed in the energy, healthcare, information technology, finance and professional/business services fields. These firms generally produce high-value products and services. Employees of these firms tend to receive higher wages and are required to hold advanced educational training. Top concerns of Denver's employers include a strong educated workforce, safe and energetic business areas, and reasonable operating costs as compared to other parts of the state and country. In 2013, OED will continue to focus on retaining three groups of businesses: (1) the largest private and nonprofit employers; (2) high-growth sector companies; and (3) firms with soon-to-be expiring leases. A continuous outreach campaign to owners and C-level executives will demonstrate the city's commitment to the business community while identifying issues and highlighting the benefits of operating a company in Denver. We are setting focus on the best strategies to advance economic prosperity for the city, its neighborhoods, residents and businesses. The 2013 JumpStart strategy provides a clear signal to the community as to how we are working to build a stronger Denver, with jobs and housing opportunities for all. And, JumpStart 2013 is a road map for our staff — it drives the work plans and priorities for all OED staff divisions. Because economic development is a continuous, multi-year task, this year's strategic plan also includes a separate longer-term plan that sets forth our strategic direction for the next three years. You'll see that our 2013 initiatives relate directly to this broader three-year plan. Similarly, our future annual plans will also support the long-term strategy. JumpStart 2013 clearly builds upon our successes from last year. We again have seven main sections, or what I refer to as "pillars" of economic development. Each of our pillars for 2013 includes a series of bold, forward-thinking strategic initiatives to help us accomplish our important mission. The OED will continue to engage in partnerships with business industry groups, including better support for renewable and traditional energy companies located in downtown Denver. This heightened focus will result in more business leaders choosing to live, work, play and stay in Denver.
RELATED LINKS: JumpStart 2013 Denver || Greenprint Denver || Entrepreneurs || KEYWORDS: Paul Washington, Denver, Office of Economic Development, Jump Start 2012, Business Retention, Small Business Advocacy, Business Recruitment, Sustainable Neighborhood Development, Business Lending, Workforce Development, Key Strategic Projects, bytes=6260927
LISTEN TO: Paul Washington, Executive Director, OED, City & County Denver

Powered by Podbean.com
2016 Mentor Colorado Leadership Luncheon

Colorado Mentoring Summit - Reaching New Height
1902_ 04/18/16 - w3w3 Talk Radio is pleased to ...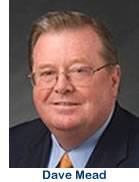 On May 20, 2016 at the University of Denver over 300 youth services professionals will come together with community innovators and experts to explore and advance mentoring for young people and communities across Colorado. The Summit will feature a Leadership Lunch that will explore the value of partnerships in mentoring. This lunch will include corporate leaders, government officials and nonprofit agencies in a keynote presentation, discussions and networking opportunities. For more information on purchasing a table, please contact Dave Mead at meaddp@meadconsultinggroup.com
KEYWORDS: Partnerships in mentoring, University of Denver, Mead Consulting, Young people across Colorado Related LINKS: Mentor Colorado || Colorado Mentoring Summit || Mead Consulting Group || ACG Denver || w3w3 Media Network ||
LISTEN TO: Dave Mead, Mead Consulting

Powered by Podbean.com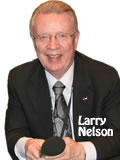 Your Ultimate Win
The Ultimate Win™ - Achieving Personal & Professional Satisfaction An in-depth strategic planning and goal setting system for achievers. Here's a win/win! You can enjoy the full benefits of this online program, including the entire audio and downloadable resource guide... totally free. All we ask in return is some honest feedback. Tens of thousands people around the world have heard the program either in a live seminar or on cassette tapes. We are launching this as a "for sale" program on the Web very soon. Any thoughts and ideas would be appreciated. If you have a friend or colleague that you think would enjoy and participate in our "beta" test, please feel free to pass along this link and invitation. There is no cost to them. All your information and input will be confidential.

Congratulations!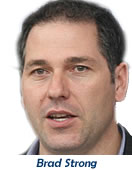 Executives & decision makers are very involved with the mentoring program
06/27/16 - w3w3 Talk Radio is pleased to ...
Mentor Colorado's Leadership Team consists of Staff, the Advisory Council and the Board of Directors. Larry interviewed Brad Strong the Executive Director. Pat and Larry attended their 5th annual summit at DU. It was filled with many executives and decision makers who are very involved with the mentoring program. Mentor Colorado was founded by a group of youth mentoring organizations in 2013 to improve collaboration within the mentoring sector and increase the number of quality youth mentoring relationship in Colorado. Currently Mentor Colorado resides as a project under the Colorado Nonprofit Development Center. Mentor Colorado was officially launched at Colorado's annual Mentoring Symposium in April 2014 and will use collaboration throughout the state…listen for more…
RELATED LINKS: Mentor Colorado || Colorado Mentoring Summit || Mead Consulting Group || KEYWORDS: Mentor Colorado, Brad Strong, Dave Mead, Chris Pelley, Joe Colosimo, Board Chair, Mentor Colorado, David Shapiro,MENTOR, The National Mentoring Partnership, Pelley Group, Mead Consulting
LISTEN TO: Brad Strong, Exec. Director, Mentor Colorado

Powered by Podbean.com

6/21/2016 - 229 Mayor Hickenlooper Talks About the Future and the Past, June 2004
Mayor John Hickenlooper, is the quintessential example of converting a challenge into an opportunity and then onto success. During this "Profile of a Leader" interview you'll hear how he achieves and how he was motivated to be a winner. It's a one-of-a-kind story you won't hear somewhere else. Larry and Pat Nelson conducted this interview in the Mayor's office one year after he was elected and during a time he was throwing baseballs with Governor Owens. You'll hear the Mayor in his own words explain why he is the way he is. Related Links: City of Denevr || Profiles of Leaders || Find It || Keywords:John Hickenlooper, Mayor, Leader, Denver, Colorado, Motivated, Winners || Bytes: 8376218 LISTEN 12/18/06
Ed von Bleichert, it's time to get rid of the pests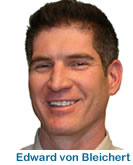 6-13-2016 - 1365_ 3/11/13 - We are back with Edward von Bleichert, Manager Environmental Operations, for the Department of Facilities Management at the University of Colorado Boulder, a demanding responsibility where Ed almost plays different roles to accomplish these varied and important services, from capturing Brown Bears and Mountain Lions that wander onto campus, to solving the huge issues of providing solutions and recycling options. Today we're going to talk about Integrated Pest Management [IPM]. First an overview of what that means. IPM similar to Zero Waste [ZW] has many definitions but for our purposes, it is essentially a focus on safe and effective long-term control and prevention of pests. Whatever you want to determine as a pest. The point is, pesticides are a part of that tool kit we use, but they're not the first tool that we reach for. Any time we use pesticides, we're very careful, specifically speaking to indoor structures, not to impact indoor air quality, not to expose people to pesticides. Which essentially means the majority of our pesticide applications are in the form of a gel base or granulers or some type of pheromone. We do not do aerosol sprays, liquid sprays, crack and crevice treatments, perimeter treatments, we don't fog or the bombs. The point is you really need to know a lot about your pests. The biology, the physiology, its behaviors and patterns. And if you can answer a few questions about what is attracting that pest in the first place, you can likely eliminate that attraction. It could be a leaky pipe, it could be poor sanitation, a broken screen, a missing door sweep. A lot of it is relying on the other shops and trades we have here at Facilities to do the structural work needed to seal up the building and roof. That's a really a big part of it. Ed answered a number of interesting questions such as, "What are some of the pests you deal with here at CU? You don't use pesticides etc. What is the alternative that you use? What could an average person or a business learn that would have to do with pests? ...Listen for more helpful ideas...
RELATED LINKS: CU wins EPA Challenge || Ralphie's Green Stampede || PodCasting Directory || KEYWORDS: Ed von Bleichert, CU, Environmental Operations, Integrated Pest Management, IPM, Department of Facilities Management, University of Colorado Boulder, Pesticides, bytes=6589861
LISTEN TO: Ed Von Bleichert, Manager, Environmental Operations, CU

Powered by Podbean.com
Leonard Nimoy and Star Trek come to Colorado


832_ 4/26/10 - At the 26th National Space Symposium, Larry and Pat had an opportunity to have a discussion with Leonard Nimoy of Star Trek fame. But Nimoy is so much more than that. They decided to talk about other topics that help us learn more about him and what has shaped his character over the past 79 years as well as understanding his hot buttons. We started out by reflecting on some poetry Leonard read as 'whale song' was heard in the background...that was decades ago but it opened up insights to his current interests and concerns. When asked, Is there something businesses can do to motivate children?" His reply was an ouch. "I'm not a sociologist, I'm not a businessman, I can't speak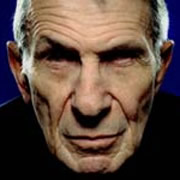 intelligently about that. I'll tell you what I am concerned about; I'm concerned about how much television kids watch that is not uplifting, or educational or inspiring in any way. It's all about celebrity, and if you're celebrity, come and tell us about your celebrity. What have you accomplished? I'm a celebrity - I'm famous for having a lot of children, so I want a TV show - It's crazy. What we have descended to in our education, it's crazy! It's really sad, I could go on about that, I'm not going to." He had a great deal to say about advice he would give to someone following his career path. "The biggest fantasy, myth about my work, about being an actor is people who think a look will get you somewhere, be at the right place and time, that kind of thing - luck plays a big role, but I never believed that, not even as a teenager...Education, it's all about education. Learn, learn, learn and devote yourself to a profession. Be professional about it." Larry asked, "Do you feel the U.S. is losing its position in terms of space?" Leonard replied, "Yes, I don't know to what degree this is true. I don't want to be an alarmist about this, but I do think we've got some work to do." We did end with a Vulcan salute. Listen for much, much more...
Related Links: Space Technology Hall of Fame® || National Space Symposium || Space Foundation || More About Nimoy || Keywords: Leonard Nimoy, Star Trek, Spock, Vulcan, National Space Symposium, Space Foundation, Education, Douglas S. Morrow Public Outreach Award 4/26/10 Chnl: News bytes: 5458968
So many were saddened by the death of Leonard Nimoy
LISTEN Leonard Nimoy, aka Mr. Spock

Powered by Podbean.com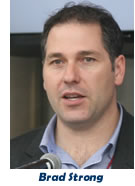 05/23/16 - w3w3 Talk Radio is pleased to introduce you to...
Mentor Colorado
On May 20, 2016 at the University of Denver over 300 youth services professionals came together with community innovators and experts to explore and advance mentoring for young people and communities across Colorado.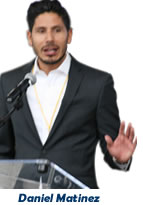 This year's event will mark Colorado's fifth annual Summit with 30 sessions, 4 Ted Talks, an exhibition area and countless networking opportunities.
RELATED LINKS: Mentor Colorado || Colorado Mentoring Summit || Mead Consulting Group || KEYWORDS: Mentor Colorado, Brad Strong, Daniel Martinez, Dave Mead, Chris Pelley, Joe Colosimo, Board Chair, Mentor Colorado, David Shapiro,MENTOR, The National Mentoring Partnership, Pelley Group, Mead Consulting
LISTEN TO: Brad Strong, Exec Dir, Mentor Colorado & Daniel Martinez, Experienced Mentee/Mentor

Powered by Podbean.com


Archive / LIBRARY_
Associations
Beyond the Trends
Cyber Security
Entrepreneurs
Ethics
Homeland Security
In the News
Leader Profiles
Mastering Change
Renewable Energy
Resources
Software
Success Stories
Training Trends
Venture Capital
Video Blogs

w3w3®

Archives


Google, Ask, Bing and Yahoo rank Colorado's w3w3.com in the top 10 for the "Business Internet Talk Radio" show
They have millions of listings in our category. We are ranked in the top ten. The same is true for the category "Entrepreneurs Internet Talk Radio" show