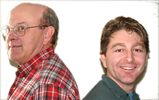 Spam technology is what you might think of when "deleting" your inbox mail. Well, the federal government is about to pass a law making spam illegal. We corralled two local "spam experts", Charlie Oriez and Jeff Finkelstein to give us the inside scoop on what this means and what we can do to if it passes this week (it will).


Convenience and controversy have always been part of the cell phone legacy. While the cell phone providers are duking it out to be on top (or just survive) the consumer has in many cases been benefiting from that competitive environment. Now those same companies (all in the name of profits) are going to be sidetracked by privacy challenges reports Jeff Finkelstein of Customer Paradigm

Jeff Finkelstein Says We Are Losing Customers - Jeff is a marketing expert and founder of Customer Paradigm. Many think of Jeff as a privacy advocate... and he is. In just a few short minutes, Jeff shares a simple thing we all can do to help our visiting prospects get what they need on an individual basis, and avoid a timely but missed opportunity. It's effective & simple.
Savvy "Web Marketing Tips"
Jeff Finkelstein, founder of Customer Paradigm shares some search engine tips in his new series on w3w3® Talk Radio. Listen to Jeff as he explains some "Easy things you can do to increase sales from your web site"


Savvy "Web Marketing Tip No. 2" Something so Simple can Make the Difference. Jeff shares an effective marketing
technique that costs "zero dollars" but can give your company the extra edge with a one-minute setup that immediately scales without effort.

MULTIPLE Privacy Blunders
Jeff Finkelstein, security and privacy expert from Customer Paradigm shares a shocking story with Larry & Pat. This not so secret story, about the secrets that are not longer secret will keep some people up late. Who is to blame? You decide, the Medical Marketing Service, Eli Lilly or...?

Big Brother is just around the corner.
Is he watching you? We hear about security vs. privacy, here's effectiveness vs. privacy. Security/Privacy /Effectiveness expert Jeff Finkelstein of Customer Paradigm has some eye-opening information for you and your organization. Listen


Identity Theft: LISTEN
You hear about it, but like so many other horror stories, you don't believe it can happen to you...BTW, don't believe that thought. You don't have to be a psychiatrist to know that's some form of denial. It can happen, easier than you think.
The statistics are frightening. That's part of the problem. They are statistics, nothing the average person has to worry about. Larry & Pat Nelson of w3w3 Talk Radio got a hold of Jeff Finkelstein of Customer Paradigm when they heard about 10,000+ names and social security numbers being published on the Internet. Check this out before you become the next statistic. Jeff recommends FTC.gov for additional useful information.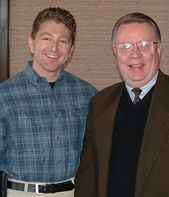 45% of U.S. Population Has Email. Is Your Business Ready?
The Dot-Com hype is long, long dead. But emerging from the ashes of the dot-conomy are indications that nearly half of the population uses e-mail. So before you write off the Web and email as not important to your company, business people should ask themselves six basic questions.
As a founder of Customer Paradigm, Jeff Finkelstein evangelizes the customer experience, and helps businesses design sequenced inter-actions that lead to loyal, delighted customers. Prior to Customer Paradigm, Jeff helped Persona, Inc. develop a suite of CRM products and privacy consulting services.
Jeff Finkelstein helped found WallyCard, a prepaid affinity Visa card solutions for online portals and brick and mortar retailers, and was CEO of Entrepreneurial Solutions, a consulting company helping Boulder-area companies develop and execute Internet-centric business models and marketing strategies. Finkelstein has worked as a professional ski patroller, trained search and rescue dogs, built custom homes in the mountains of Colorado, run an indoor rock climbing gym, and led teens on extended backpacking
trips throughout Colorado.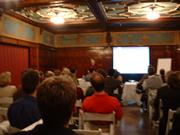 Finkelstein studied Political Science and Psychology at the University of Michigan, holds an MBA in Entrepreneurship & Technology Management from the University of Colorado at Boulder, and has served as an intern at The White House (pre-Monica).