2010 Coming EVENTS w3w3® Media Network Covers the Best
All New Photos - Check Them Out


December 2010
Reserve Your Dates for 2011 Now... Whole New Year Ahead...

Happy New Year! ...and Set Your 2011 Resolution

1/6/11 DUE
CORE Colorado Nominations for Sustainability Champion Award
1/10 M - PM
DaVinci Institute: The Future of Cloud Computing
1/11 T - Noon
ACG Alan Beaulieu, Economist Institute Trend Research
1/11 T - PM
Rockies Venture Club: Founders Institute with Jon Nordmark
1/12 W - PM
TiE Rockies Building MULTIPLE Billion Dollar Companies in the...
1/12 W - PM
DaVinci eBook evolution, eVolving your reader's experience
1/12 W - PM
Boulder Startup and Founder Meetup
1/13 Th - AM
RMIMA: Data Loss Liability of Owners, Officers & Board Members
1/18 T - PM
CU TTO's Annual Awards Banquet
1/24 M PM
Entrepreneurs Unplugged: Pete Sheinbaum, Mandelbrot Project
1/26 W - AM
ACG: Corporate Exec Brkfst - Power of Peer Collaboration
1/28 F DUE
Colorado Companies to Watch Award Nominations
More Events
VIEW 'Save the Dates" Submit your dates too!
New search: Patterns and pixels of images and videos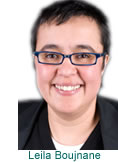 947_ 1/4/11- Here's another interview in the 'Entrepreneurs NCWIT Heroes series. Lee Kennedy, BolderSearch and NCWIT Director along with Larry Nelson, w3w3.com are interviewing Leila Boujnane, the CEO of Idée Inc., (pronounced Eday). Idée's goal is to make images searchable. Idée Inc. develops advanced image identification and visual search software. The technology looks at the patterns and pixels of images and videos to make each image or frame searchable by color, similarity or exact duplicate. Leila said, "Our current image index, these are the images that we've crawled from the web and indexed, is close to two billion. This is really a very exciting undertaking for us because it brought what we call image recognition based search to everyone." TinEye is a reverse image search engine. "It's like a Google image search except you use pictures instead of text." - Los Angeles Times. If you'd told Leila that she would be involved with technology a decade ago, she says she would have laughed and would have said you didn't know what you were talking about. She was in med school, in France, to become a doctor. She was curious about technology, of course, but had more of a science and mathematics mind rather than an engineering or software interest. But, Leila realized that medicine was just not for her. She stopped her studies and took a year off to figure out what she wanted. Making her way to Canada, and quite by accident, she ran into a group of people starting a software company. "They were looking for an addition to their team, I turned out to be a good fit and decided to give it a try... After that I never looked back, but it was completely accidental." ...listen, there's more...
Related Links: Idée Blog || Idée Inc. || NCWIT Home || NCWIT Practice || NCWIT Blog || Heroes Channel || Keywords: Leila Boujnane, Idée, Search, Image Identification, Visual Search Software, National Center for Women and Information Technology, NCWIT, NCWIT, Lee Kennedy, Bolder Search, Entrepreneurs, Technology 1/4/11 Chnl: NCWIT bytes=20967239
LISTEN to Leila Boujnane, CEO and co-founder, Idée, Inc.

Powered by Podbean.com
772_ Internet change is dramatic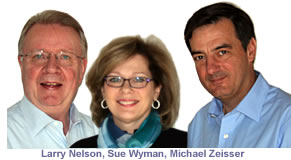 Sue Wyman joins Larry in this interview with Liberty Media, Sr. Vice President, Michael Zeisser. Michael is European, half French and half German. He has spent the last 23 years here in the US, most of his professional career. He came to Liberty Media six years ago and is responsible for Liberty's Internet, digital media, ecommerce companies and initiatives. Michael was asked, "What do you consider the most far reaching technological innovation today?" He has much to point out, but here is part of it. "I think the biggest innovation is the Internet itself. I think is very important for people building businesses on the Internet to recognize that in spite of its frankly short life, it has gone through three or four dramatic shifts itself, and I think it is very important to be mindful of the degree and the ferociousness with which these innovation shifts occur on the Internet because they have tended to destroy businesses that haven't been able to adapt to them. And they've created opportunities for others to come into the market. There is a lot of discussion about what the Internet companies are doing to newspapers or the music industry - yet one that is discussed less frequently is the change that occurs within the Internet industry itself. The second shift occurs a few years later when we went from directory based navigation to search based navigation. If you recall, big portals like Excite and Yahoo were primarily directory based. Then Google emerged. The rate of change in the Internet environment is so much higher and for this reason Internet companies need to be organized differently." This discussion and predictions are from January 2010...There's much more...
Channel: CTP 13283932 bytes 1/11/10 LISTEN to Michael Zeisser Part 1 of 2

Powered by Podbean.com
776_ Biggest social and cultural change on the Internet



Part 2 of 2 "What the Internet has done at a very fundamental level and it's doing this in so many areas, including of course for society and democracy, is it creates transparency and it fundamentally makes more information available to more people. In enabling those forces it gives more power to the end user for whatever purpose that might be," said Liberty Media, Sr. Vice President, Michael Zeisser. Sue Wyman joins Larry in this interview with Michael Zeisser. He continuous, "So the Internet is, I believe, fundamentally important for democracy, I think it's changing nations, it's giving people more power because they have more information. I am really excited to live right now because I equate what's happening with the Internet to the invention of the printing press." Larry asked, "Many have concerns about transparency, with your background at Mackenzie, what are some of the things the Internet has changed fundamentally as it relates to business?' Michael points out, "The Internet creates markets where there were no markets. If you have a business that is built on scarcity or inefficiencies then the Internet is very bad news for you because the Internet is going to create efficiency where there was none or transparency where there was none. The music industry, for a long time, music companies were able to force the buyer to buy 12 songs at a time on this format called a DVD. If you only liked three of the twelve songs, too bad. The Internet created the opportunity for single songs, the Internet created the opportunity for people to buy the one song that they wanted, that's been a transformational change for the music industry. The biggest threat in my mind is that the Internet becomes a cesspool as we've already experienced, there is a lot of bad stuff on the Internet. For some people it brings out really bad human traits." There's much more...
Related Links: Liberty Media || Communications Technology Professionals || CTP Channel || Mastering Change || Silicon Flatirons || Keywords: Michael Zeisser, Liberty Media, CTP, Communications Technology Professionals, Sue Wyman, Digital Media, Ecommerce Companies, Internet, Innovation > Channel: CTP 13960028 bytes - 1/18/10 LISTEN to Michael Zeisser

Powered by Podbean.com
Solving engineering problems facing humankind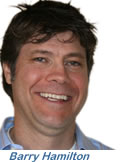 940_ 12/13/10- Started in February of 2000, since that time, Red Canyon Software has grown from 0 employees and $0 in revenue to approximately $4.2 million in revenue with 45 employees as of 12/31/2009. Larry interviewed CEO and founder Barry Hamilton and a winner of the Colorado 50 Companies to Watch, 2010 at their extraordinary office. Red Canyon Software is an aerospace technology company focusing on satellite flight and ground software. Their name derives from the red canyons on Mars to which they have been sending satellites to since 1997 as well as the red canyons in the foothills of Colorado where they started. Red Canyon Engineering & Software develops cutting-edge technology to help humankind explore space, other planets, and renewable resources on Earth. Their clients include government agencies such as NASA, the U.S. Air Force, NOAA, and the National Renewable Energy Laboratory (NREL) in addition to prime contractors such as Lockheed Martin, Boeing, Ball Aerospace, Northrop Grumman, and Raytheon. They are proud to be involved with important missions ranging from searching for water on Mars, to analyzing the composition of distant comets, and building the next human spacecraft that will take us to the moon and Mars. Barry pointed out, " We focus on solving some of the most influential and beneficial engineering problems facing humankind. We focus on exploring space, helping explore both robotically as well as human exploration. Some of the programs we're working on include Orion which is replacing the space shuttle, with Lockheed Martin. Juneau which is the next Jupiter mission launching next summer. That's also a Lockheed mission. In the past we've helped Ball Aerospace with the Deep Impact Mission, which impacted the comet." Barry is president of the Entrepreneurs Organization, which is a 7,000 member organization, worldwide, which has 110 members here in Colorado, ...listen, there's more...
Related Links: Red Canyon Software || Entrepreneurs Organization || Colorado Companies to Watch Home || CCTW Channel || In the News || CCTW Event || CCTW Gala Celebration || Keywords: Barry Hamilton, Red Canyon Software, CCTW, Colorado 50 Companies to Watch, Orion, Space Shuttle, Lockheed Martin, Ball Aerospace, Entrepreneurs Organization 12/13/10 Bytes:6346190 LISTEN to Barry Hamilton, Founder & CEO, Red Canyon Software

Powered by Podbean.com
Breaking down the barriers: Academics; Business; Civic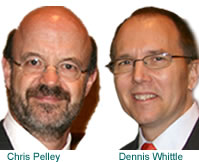 948_ 1/4/11- We're coming to you from the December ACG luncheon with Chris Pelley (Capital Investment Management Company) and Dennis Whittle (Global Giving), who are working to raise the consciousness around social enterprise and social entrepreneurship. Dennis is the founder of Global Giving and he was gracious in his efforts to come in and visit six universities and with ACG for their monthly luncheon, on this tour. Chris said he learned about Dennis Whittle when he read the book, Being Generous, and he'd heard about Global Giving and Dennis through Sherry Law whose daughter had been involved with Global Giving. Dennis was a big gun (as Chris says) at the World Bank for a number of years. Dennis mentioned that one of the themes during this visit has been 'breaking down boundaries' and Chris has been talking about collaboration across the three sectors, the ABCs of the academics, the business sector and civic groups. I really believe that kind of collaboration across sectors, and breaking down the boundaries is key to making progress with many of society's greatest challenges. That is what Global Giving is all about and that's what I'm seeing here in Denver and ACG, it's very encouraging. If you go to GlobalGiving.org you can choose from projects in almost 100 countries, in any cause or theme that you have interest in. Then you can read about the project and decide... There's much more, listen now....
Related Links: GlobalGiving || Social Entrepreneurship Channel || Daniels College of Business, DU || Capital Investment Management || ACG: Business/Social Enterprise: Dennis Whittle || Keywords: Dennis Whittle, Global Giving, Social Entrepreneurship, Daniels College of Business, DU, CIMCO, Ford, Yahoo, eBay, Google, Ace Book, Dell, Cummins, Pepsi 1/4/11 bytes=11250941 Chnl: SocEntrp LISTEN to Dennis Whittle and Chris Pelley, Social Entrepreneurs and Enterprise

Powered by Podbean.com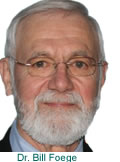 Fight to eliminate polio from planet earth


946_ 1/4/11- Larry and Pat attended a Rotary International's End Polio Now event at the Governor's mansion. The topic is close to Larry's heart as he had polio a year before the Salk vaccine was released. They talked with Grant Wilkens who has been part of the Rotary International's End Polio Now program since its inception in 1986 and Dr. Bill Foege who was head of the CDC (Center for Disease Control) at the start of Rotary's program and was vitally important in giving Rotary guidelines to follow in the fight to eliminate polio from planet earth. Grant Wilkens long-time member of the Rotary Club joined in the interview. "All lives have equal value", is a statement on the Bill and Melinda Gates Foundation website. Dr. Foege commented, "I think global health equity is the thing that drives the foundation and it should drive us. Everyone should have the same chance. That doesn't mean everyone has the same health, but they have the same chance to use the medical resources. The same thing is true with polio and early on I actually debated at the World Bank on this. Some people said this is not something we should be doing because we are putting our values on Africa...so it's a Colonial project. My response was, Gandhi said his idea of the Golden Rule was, he should not be able to enjoy things not enjoyed by others. My feeling was if I could have grandchildren free from the plague of polio, all grandparents should enjoy that. Einstein once said that nationalism was an infantile disease, he called it the measles of mankind, but we could call it the polio of mankind. We have to be thinking globally." He also offers some interesting advice for entrepreneurs...listen, there's more..
Related Links: Global Polio Eradication Initiative || End Polio Now (UN Foundation || Gates Foundation || Rotary Club of Denver Southeast || Rotary International || Photo Link 1.) Governor's Residence at the Boettcher Mansion || Photo Link 2.) Rotary Luncheon 100 Years Kickoff Celebration || Keywords: Dr. Bill Foege, Polio, Bill and Melinda Gates Foundation, Rotary Club, Grant Wilkens, Global Health Program, End Polio Now program, Chnl: SocEntrp 1/4/11 bytes=8277580 LISTEN to Dr. Bill Foege, Director, Global Health

Powered by Podbean.com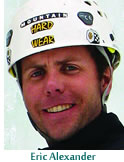 The entrepreneur and the challenges


945_ 12/27/10- Over the years w3w3® has had the honor and privilege of interviewing a number of best selling authors, Guy Kawasaki, Leonard Nimoy, Jack Uldrich, Curt Coffman, David Cohen & Brad Feld, just to name a few of people who are coming from firsthand experience. Now we are interviewing Eric Alexander and he has a very interesting background. Not only has he climbed Mt. Everest (the highest mountain in the world at 29,535 feet) a number of times, he's also climbed major peaks on six different continents. He's recently written a book, "the SUMMIT, Faith Beyond EVEREST'S Death Zone". This is about his ascent with, Erik Weihenmayer, the first, and still only, blind person that ever summated Everest. On May 25th, 2001 Eric defied the odds and scaled Mt. Everest guiding his blind- friend Erik Weihenmayer to its lofty 29,035' summit. In 2002 the pair traveled to Russia and climbed Mt. Elbrus at 18,500 ft, and again found success on Mt. Kosciusko, Australia –– two more of the seven summits (the highest points on each of the seven continents) notably the pair skied from the top of each of these latter two – making this the first-ever blind ski descents.) Eric relates his experience to the world of the entrepreneur. For the past eight years, Eric has been traveling around the world and giving presentations to businesses, corporations, school and church groups, and the reason he's been doing that is he believes there is an important message for just about everyone. We all face challenges and we all have 'Everest' whether you're an entrepreneur, whether you're a successful person in business that can apply it to family life. Climbing Mt. Everest was a goal Eric set for himself at a very young age, one that he thought he wouldn't accomplish just due to the fact that it is so far away and so expensive. He just kind of held on to that goal, not pushing for it, but thinking maybe someday...until he met his friend Erik who is blind. And believe it or not, it was the blind man who had the vision to put this thing together. There's much more, listen now...
Related Links: Higher Summits || In the News || Entrepreneurs || Mastering Change || Keywords: Eric Alexander, Erik Weihenmayer, The Summit, Mt. Everest, Guy Kawasaki, Leonard Nimoy, Jack Uldrich, Curt Coffman, David Cohen, Brad Feld 12/27/10 Chnl: Software0 Bytes: 14872558 LISTEN to Eric Alexander, Author, the SUMMIT, Faith Beyond EVEREST's Death Zone

Powered by Podbean.com
Following a career path of politics lead to High-tech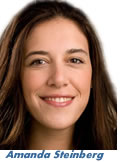 941_ 12/13/10- Today she is the mother of two children under four and runs two companies. Lee Kennedy, Founder, Bolder Search and board member for the National Center for Women and Information Technology or NCWIT along with Larry Nelson, Director of w3w3® Media Network spoke with Amanda Steinberg, CEO and co-founder of Soapbxx & Dailyworth. Amanda started with an overview of her two companies. Soapbxx is a website consultancy most specifically focused on online fundraising and marketing strategies for non-profit organizations." DailyWorth.com is a long time dream coming to fruition for Amanda. "DailyWorth is very simple actually; it's a free daily email that teaches women about basic finance. We currently serve 50,000 members and it is growing quite rapidly." When asked about how she got interested in Technology, Amanda talked about her mother who in 1964 was probably the only woman in her class majoring in math and computer science. While most four year olds were doing arts and crafts, Amanda's mother plunked her down in front of a computer. Later, Amanda was actually following a career path of politics. In college she got an administrative position where she graduated into doing VB scripting for databases and just fell in love with technology and realized her brain actually works like this and decided this would be her career. Larry said, "Lucy Sanders likes us to ask this question. "Why are you an entrepreneur?" "Ahh, how could I not be an entrepreneur?" Because she's able to generate business and because she does have certain leadership attributes, she has to be an entrepreneur, it's just not a choice for her. There's much more, listen now...
Related Links: DailyWorth || NCWIT Home || NCWIT Practice || NCWIT Blog || Heroes Channel || Keywords: Amanda Steinberg, DailyWorth.com, Soapbxx, National Center for Women and Information Technology, NCWIT, Lee Kennedy, Bolder Search, ACLU, Entrepreneurs, Technology - 12/13/10 Bytes: 15575983 LISTEN to Amanda Steinberg, CEO, Soapbxx and CEO DailyWorth.com

Powered by Podbean.com
Achieving Your Personal and Professional Goals

933_ 11/29/10- Don't Let Another Year Go By - The Ultimate Win is Yours - Larry Nelson has taught this material in seminars in over a dozen countries, from China to Canada, from Norway to Australia, from Germany to Japan as well as throughout the USA. He shares the results of his international research about the Characteristics of an Achiever and then goes on to help you lay out your "personalized blueprint" to personal and professional success. Larry is an internationally published author, has been a consultant to many Fortune 1000 companies and is best known for his train-the-trainer programs. ...listen now a complete step-by-step program including a downloadable manual and resource guide...this is an in-depth strategic planning and goal setting system for achievers...Read More about how to Supercharge Your Business... The links below are valuable and extremely helpful to setting your course for the next year! And they're free. Related Links: Ultimate Win Resources || Training Trends || 3-Filters Technology™ || Podcasting Directory || Your Goal || Keywords: Ultimate Win, Your Goal, Training Trends, 3-Filters TechnologyTM, Setting Goals, Larry Nelson; 11/29/10 Chnl: Entrepreneurs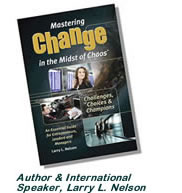 Change Is Not an Event,
It Is an Ongoing Process
as it is with Chaos
Check out the Mastering Change Blog
Get your Copy at Amazon
Supercharge Your Business!
Seminars / Keynotes
Supercharge Your Business!

Seminars / Keynotes
Go to the MC Blog






LIBRARY_______
Associations
Beyond the Trends
Cyber Security
Entrepreneurs
Ethics
Homeland Security
In the News
Leader Profiles
Mastering Change
Renewable Energy
Resources
Software
Success Stories
Training Trends
Venture Capital
Video Blogs

w3w3®

Archives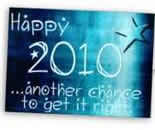 Google ranks Colorado's w3w3.com in the top 10 for the "Business Internet Talk Radio" show
Google has millions of listings in our category. We are ranked in the top 10. Check it at… The same is true for the category "Entrepreneurs Internet Talk Radio" show… see at…