People are concerned with the healthcare legislation, but


1059_ 8/08/11 - At the ACG Denver August luncheon, we spoke with the keynote speaker, Chris Smith, President of Cochlear Americas, based here in Denver. Chris tells us that while he would never label any business or industry as 'recession proof', he would recommend healthcare as a solid industry to look into. Cochlear manufactures and distributes across the world, an implantable brain stimulator for people who are either born deaf or go deaf later in life. Instead of a hearing aid, which amplifies sound, this is a technology that is an implantable device that allows you to restore hearing. Larry asked Chris what he felt were the biggest challenges facing companies today. Chris said, "I think, at least when looking at our business it is finding great people." Identifying the right people, for character and culture is number one because at the end of the day, the people you hire, they are the team and they're going to build the business." Turning the table, Larry asked what was the biggest opportunity. Chris went with people, "I think there are amazing people out there today. Especially if you look at what's going on with unemployment across this country. I think there's a lot of wonderful people that are available to go in and make an incredible impact in organizations. We've always said, that the best people with the best strategies win." As an aside, Chris points out that, "Healthcare has its challenges. People are concerned with the healthcare legislation, but at the same time, this is a country that has always provided healthcare to its population." Chris believes with where technology is going, and the innovations are going, the length and quality of life is going to be extended. Advice for entrepreneurs looking at healthcare, "Hire for character, then competency. Make sure from a character and culture perspective that there is a right fit with the organization. People make mistakes along the way, more for this is the job I want as opposed to this is the company or the culture I want." Second piece of advice is...listen for more...
Related Links: Cochlear Americas || ACG Denver || M&A Channel || Podcasting Directory || Keywords: Chris Smith, Cochlear Americas, ACG Denver, Hearing, Healthcare, Entrepreneurs, People, Character, Culture, Biggest Opportunity 8/08/11 Bytes: 4696505
LISTEN to Chris Smith, President, Cochlear

Powered by Podbean.com
239 Connecting with the Right People the Right Way

LISTEN 1/15/07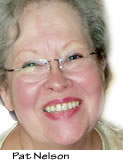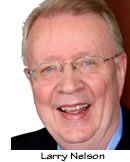 Pat & Larry Nelson of w3w3.com are seen everywhere. Many call them the Networker's networkers. Larry says that the biggest and most common mistake in networking involves the omnipresent "Elevator Pitch". That's just what a busy executive wants to hear as they enjoy their liquid refreshments…"Get me out of here!" Pat and Larry offer some "Networking Solutions" (Identifying, Preparing & Personalizing) that are extremely effective in most every networking situation. In 4 minutes you'll know the answers. Related Links: Beyond the Trends || 3-Filters Compliant || Your Website - Is it 3-Filters Compliant? || Entrepreneurs || Associations || Training Trends || Keywords: Networking, 3-Filters, Elevator Pitch, Beyond the Trends, Training Trends, Associations || Bytes: 267745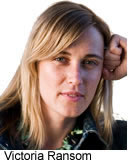 Leverage and engage the millions of users of social network sites


1055_ 8/01/11 - The National Center for Women in Technology CEO, Lucy Sanders and w3w3.com Internet Talk Radio anchor, Larry Nelson are talking with Victoria Ransom, founder & CEO of Wildfire Interactive, and serial entrepreneur (3 companies all of which are operating today) and an adventuresome spirit - she once spent over a month living with a remote Amazonian tribe. Wildfire Interactive helps organizations leverage and engage the millions of users of social network sites like Facebook and Twitter. Their web applications allow companies to easily integrate branded interactive campaigns (across all types of social media networks) like sweepstakes, contests and give-aways, utilizing the viral features of the social web to create engaging campaigns. Wildfire also provides powerful analytics so you can measure the impact of these campaigns. Victoria has been an entrepreneur since her early twenties and has developed three companies. As founder & CEO of Wildfire, Victoria led the company to profitability in just one year and has built the company to tens of thousands of customers, over 140 employees, and five offices worldwide. w3w3® Media Network is proud and honored to bring another NCWIT interview to our audience. At w3w3® Media Network, we recognized the need for education and support for our youth, particularly for young women, in math and science, engineering and technology. Our partnership with Lucy Sanders and NCWIT is highly rewarding. The women we interview are bright guiding lights for the future of our youth, generously sharing their experiences - challenges and all. They are inspiring, often humorous and motivating. This series is a real jewel and a valuable set of tools for the future of young women and everyone who has the good fortune to listen.
Related Links: Wildfire App || NCWIT Home || NCWIT Practice || NCWIT Blog || Heroes Channel || Keywords: Victoria Ransom, Wildfire Interactive, National Center for Women in Technology, Lucy Sanders, NCWIT, Facebook, Twitter, Social Media, Interactive Campaigns - 8/01/11 Bytes: 18677240
LISTEN to Victoria Ransom, CEO/Founder, WildfireApp

Powered by Podbean.com
Hire the absolute best people: It's all about people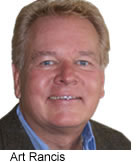 1057_ 8/01/11 - Larry sat down with Art Rancis to talk about leaders and entrepreneurs. Larry asked, "What are the biggest challenges facing entrepreneurs and leaders, today?" Art pointed out that he is a big people person - "...without people, nothing happens! Frankly the biggest challenge for those companies today is, that many of them have lost sight of hiring the absolute best people." A book that Art recommends, written by a Boulder author, David Thielen, is The 12 Simple Secrets of Microsoft Management. And Bill Gates offered number four, which is "always, always hire the very best you can find'. Larry tried flipping the coin and asked, what are the biggest opportunities today? Knowing Art you may guess it is '...hiring the very best people. It's not a cop out. You will maximize and realize a lot of success if you hire the very best people who can execute." We've all heard the stories of great products failing because of lack of execution. And yet a lot of very mediocre products that succeed because of great execution. "So, it's still people, you've got to bring them in and thrive as a company that way." Art gives advice to individuals and organizations all the time - What is that advice? Art said, "Would you be upset with me if I said, hire the very best people." ... It's a very strong belief for Art! But he adds, "Stay nimble. In today's environment you've got to move faster. That's a two edged sword. While you have lots more information available to you to be a better decision maker, but with the pressures of cell phones, texting and quickly turning around decisions - sometimes you may not think thoroughly enough." Larry couldn't agree more, referring to his book, Mastering Change in the Midst of Chaos, he points to a line he wrote, "People are the source of all problems, and people are the source of all solutions."
Related Links: Art Rancis Home || Economy Builders || Profile of Leaders || Mastering Change Blog || Keywords: Art Rancis, People, Entrepreneurs, Leaders, High Tech, Vendors, Suppliers, Partners, Microsoft, Peak Performers, NimbleBalance, Largely Cerebral, Race Car - 8/01/11 Bytes: 4496303
LISTEN to Art Rancis, International Entrepreneur

Powered by Podbean.com
Get your copy of Larry Nelson's popular book...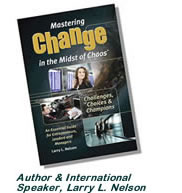 Change Is Not an Event,
It Is an Ongoing Process
as it is with Chaos
Check out the Mastering Change Blog
Get your Copy at Amazon
Supercharge Your Business!
Seminars / Keynotes
From Denver: Exploring South Asia's entrepreneurial culture


1058_ 8/08/11 - From learning about traditional Indian medicine in Varanasi, exploring Chinese culture in Shanghai, to studying Gross National Happiness in Bhutan, or working with a NGO founded by Gandhi; Saffron Education offers innovative programs, internships and teaching opportunities for students interested in gaining an experience of South Asian culture beyond the classroom. Roisin Pelley, Denver resident is taking on a big challenge with her new job at Saffron Education. We managed to get a few minutes of her time before her departure this weekend for Bombay, India. This exciting venture sprung from Roisin's participation in the Leadership Institute at Harvard College (LIHC). Saffron Education is doing study abroad programs and internships and volunteer experiences throughout South Asia for students from high school, undergraduates and MBA levels. One of the most exciting opportunities is Bhutan, a small country and Constitutional monarchy that doesn't allow many tourists. Saffron's first program was run in Bhutan with the youth development program there. "Our students from America taught teachers there and got really involved in the community", said Roisin . "Knowing the cultural complexities and the way business works, the way the culture affects business, is really crucial for being able to expand successfully. Having those cultural skills that students get by visiting companies and meeting people can be a huge asset to them when they're in the workforce." India presents a great environment for entrepreneurship with their growing economy. People are always starting new companies and looking at different ways to improve life there because there certainly are lots of things that need to be done. It's a great place to be creative in and think of new solutions and how they can fit such a complex country. With 1.2 billion people, most products or services are going to find some kind of market. Listen for more...
Related Links: Saffron Education || Harvard University and Saffron Education: Bhutan: 2011 || Youth Lead the Change Blog || Community Reach Channel || Economy Builders || Keywords: Roisin Pelley, Saffron Education, Harvard University, Bhutan, Entrepreneurs, Indian Medicine, Varanasi, Shanghai, South Asian Culture, Bombay, Gandhi 8/08/11 Bytes: 5567950
LISTEN to Roisin Pelley, Saffron Education

Powered by Podbean.com
July was interesting, with high profile summer gatherings...


1060_ 8/08/11 - It was a balanced month beginning with Independence day. We saw the return of our own Phil Weiser, Silicon Flatirons founder; and Dean of the CU Law School, back from Washington D.C. where he spent the last two years serving our country. You will find a series of videos on YouTube and Stories on the Communications Technology Professionals CTP Channel, chronicling that celebration... Great photos by w3w3®. So many Coloradoans were on vacation/business trips and some had trouble getting back to DIA with the problems presented by some pretty wild weather. Ask Jeffrey Pearl of IP5280, four stand-by flights to get back for APEX (He was a winner...).
Speaking of...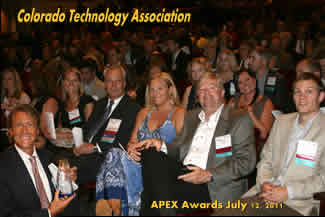 These were the last APEX Awards to be presented by CSIA, which is now known as the Colorado Technology Association (and CTA will, of course, continue the APEX annual awards program). Photos...
The National Center for Women in Technology, NCWIT, is back with an exciting young woman whose software will bring some 'cents' to your social networking and marketing efforts. That's Victoria Ransom with her third successful startup, WildfireApp. She offers encouragement to young women in high school and college to go for the golden future in IT, computer science, and engineering... Uncle Sam Wants You to help keep our country strong! And that does seem to be the theme for this July 2011.
Related Links: About Silicon Flatirons || CTP Channel || NCWIT Home || Wildfire App || Colorado Technology Assoc || Keywords: Colorado Technology Association, Silicon Flatirons Center, Communications Technology Professionals, Rockies Venture Club, 8/08/11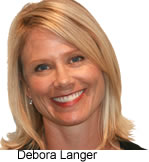 Convergence of telecommunications along with the smart grid


1054_ 8/01/11 - "Two main initiatives come to mind", said Debora Langer. "One is the convergence of telecommunications along with the smart grid. The other emerging technology that we're seeing involves getting broadband out to the rural communities with 4G and LTE solutions." Debora Langer serves on the board of CTP, the Communications Technology Professionals, for the second year now. A favorite organization for w3w3®, which we've covered for many years, going back to when it was called Denver Telecommunication Professionals. They've been through a great deal, the telecommunications industry was hit so hard a number of years ago - and this organization not only survived but in fact has really grown. Debora tells us that Colorado is really embracing the progressive technologies and CTP is working hard to keep their programs current and consistent with what is being implemented in Colorado. Larry pointed out, "When some people first heard the tech/grid relationship with telecommunications there was some confusion." Debora said, "They didn't really understand it, you're absolutely right. And, that's part of CTP's mission is to educate the community and highlight what's going on in Colorado. With the rural broadband initiative, we're going to have an event in September. What we're seeing there, we've got EagleNet that was just awarded $100 million, and we've got Open Range Communications that got $257 million... so the State of Colorado is embracing the need to get rural broadband out to communities and then all the applications and all the community services that go along with that. Healthcare, education and public safety are part of why you have a broadband network." Listen for more...
Related Links: Communications Technology Professionals || CTP Channel || Gorilla Logic || Silicon Flatirons || Rockies Venture Club || Keywords: Debora Langer, Communications Technology Professionals, CTP, Gorilla Logic, Smart Grid, 4G, LTE solutions, Convergence, Telecommunications, Broadband, Rockies Venture Club, Silicon Flatirons - 8/01/11 Bytes: 4478749
LISTEN to Debora Langer, Colorado Communication Technology Pros (CTP)

Powered by Podbean.com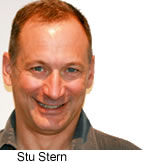 The most important differentiator is that they are free


1056_ 8/01/11 - We're here to talk about a very interesting topic that is important to all businesses, whether they're techies or not. And we're here with Stu Stern who is the CEO of Gorilla Logic and the creator of a couple of programs, FoneMonkey and FlexMonkey. You know, there are a lot of people who love 'open source' and there are people who don't know anything about open source and don't use it. Larry asked Stu, "How are open source tools different than the other things out in the market place?" Listen to this interview and you will learn about the importance of functional testing tools, and how they can not only help your engineering teams with automated testing, but can be expanded to help with a companies unit testing and continuous integration environments. This interview discusses the importance of functional testing tools and how making these tools being free and open source can benefit an entire ecosystem of developers, Development Managers and CTO's looking for ways to make their applications better for the companies they work for. Stu said, "Next week Gorilla Logic is releasing a new version of FlexMonkey. Stu explains their two tools are each for automated testing of Rich Internet Applications (RIA). FoneMonkey is for IOS applications, those are iPhone and iPad applications. And FlexMonkey is for the Adobe Flex Platform which runs any Flash player. Essentially they replace manual testers with automated testing, making the testing process much faster and more reliable." There's much more...
Related Links: Gorilla Logic || FlexMonkey || FoneMonkey || CTP Home || Directory || Keywords: Stu Stern, Gorilla Logic, FlexMonkey, FoneMonkey, Open Source, Rich Internet Applications, iPhone, iPad, CTP, Source Code - 8/01/11 Bytes: 6049021
LISTEN to Stu Stern, CEO, Gorilla Logic

Powered by Podbean.com
Achieving Your Personal and Professional Goals

933_ 11/29/10- Don't Let Another Year Go By - The Ultimate Win is Yours - Larry Nelson has taught this material in seminars in over a dozen countries, from China to Canada, from Norway to Australia, from Germany to Japan as well as throughout the USA. He shares the results of his international research about the Characteristics of an Achiever and then goes on to help you lay out your "personalized blueprint" to personal and professional success. Larry is an internationally published author, has been a consultant to many Fortune 1000 companies and is best known for his train-the-trainer programs. ...listen now a complete step-by-step program including a downloadable manual and resource guide...this is an in-depth strategic planning and goal setting system for achievers...Read More about how to Supercharge Your Business... The links below are valuable and extremely helpful to setting your course for the next year! And they're free. Related Links: Ultimate Win Resources || Training Trends || 3-Filters Technology™ || Podcasting Directory || Your Goal || Keywords: Ultimate Win, Your Goal, Training Trends, 3-Filters TechnologyTM, Setting Goals, Larry Nelson; 11/29/10 Chnl: Entrepreneurs
Supercharge Your Business!

Seminars / Keynotes
Go to the MC Blog




>





LIBRARY_______
Associations
Beyond the Trends
Cyber Security
Entrepreneurs
Ethics
Homeland Security
In the News
Leader Profiles
Mastering Change
Renewable Energy
Resources
Software
Success Stories
Training Trends
Venture Capital
Video Blogs

w3w3®

Archives


Google, Bing and Yahoo rank Colorado's w3w3.com in the top 10 for the "Business Internet Talk Radio" show
They have millions of listings in our category. We are ranked in the top ten. The same is true for the category "Entrepreneurs Internet Talk Radio" show