2011 Coming EVENTS w3w3® Media Network Covers the Best
All New Photos - Check Them Out


DECEMBER
CHECK OUT More RESERVED DATES for 2011 Now... 2012 Events Listed, Too!
12/5 M PM
SFC Crash Course: Open Source Software
12/5 M PM
Night with a Futurist: Where do your gadgets come from?
12/6 T Noon
ACG Denver: Social Entrepreneurship - Kim Jordan, New Belgium Brewing
12/7 W PM
Startup Pavilion - GE -Hosted by TiE & Governor's Energy Office
12/7 W PM
RMIMA: Office Holiday Party
12/10 S AM
DaVinci Institute: Make Fun Your Competitive Advantage
12/19 M PM
DaVinci Institute: Big Hearts and Big Minds - 2011 Holiday Party
12/21-28
HAPPY HANUKKAH !!!
12/25 Sunday
MERRY CHRISTMAS and HAPPY HOLIDAYS !!!
12/31 Sat PM
NEW YEAR'S EVE !!!
1/10 T Noon
ACG Denver: Alan Beaulieu, Economist, Institute Trend Research

Let w3w3.com help You... Support the Community -
Grow Your Business - Increase Your Profits
Become a w3w3 sponsor: Information
It's not just charity and philanthropy.
It's about the bottom line Tuesday 12/6 at ACG Denver...Read More


1112_ 12/5/11 - We're talking about social enterprise with Chris Pelley, the founder of CIMCO a private wealth management firm. Chris has really been behind the social enterprise movement in our area and has organized an annual social enterprise program for years. ACG Denver is hosting this program on December 6th at the Denver Athletic Club, featuring Kim Jordan, Founder and CEO of New Belgium Brewery.
Related Links: 5th Annual Business Social Entrepreneurship Event || Social Entrepreneurship Channel || Community Reach || CIMCO ||
LISTEN to Chris Pelley, Founder/CEO, CIMCO

Powered by Podbean.com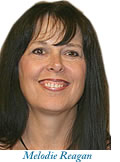 Fifty-two percent of U.S. employers are having trouble filling jobs


1120_ 12/5/11 - Unemployment has been around 9% for some time and it doesn't look like there's any change in the immediate future. We have with us today, an expert in the employment arena, Melodie Reagan, i2i Workforce. Larry's question relates to the employer's view of the dilemma, even with the high unemployment it is difficult to find people for the jobs and yet people seeking employment are having a hard time finding work. Melodie said, "It's a very paradoxical situation, but it is a reality. There are a couple of trends and situations emerging that make it ever more complex." She explains, very simply it is a supply and demand issue. Manpower does an annual talent shortage survey and 52% of U.S. employers are having trouble filling jobs. According to Manpower the top three jobs they're having difficulty selling are skilled trades, sales representatives and engineers. The openings are now in double digits, so it's getting worse. One of the issues they're running into is about fit, it's about having the right skill. What is happening is we have workers with a specific skill set and employers looking for a specific skill set but they're not necessarily coming together. An example, you're not going to hire a sales rep that sells cars to sell software, right? The employer has a list of requirements and it's difficult to find someone who fits all the requirements. Another issue is with employers, once they bring someone, because of longevity. Longevity in the U.S. is actually under three years. Compared to the top 13 industrialized nations, we have the shortest job duration. Consequently employers can no longer afford to train workers unless they come to the job with the appropriate skill sets. Employers are willing to train for job specific skills but not marketable skills. They'll train you if they use a CRM, but they're not going to train you to be a sales person. Consequently what's happening is we are running into skill gaps. Situations that Melodie's company has run into are companies hiring marketing managers - and the marketing manager doesn't know anything about social media; or sales representatives that they don't know how to use a CRM, or Sales Force or an online web tool. They have even seen situations where they've had engineers that don't know how to use computers or automated tools because of the industry they've been in ...listen, there's more detail...
Related Links: i2i Workforce || Colorado Companies to Watch || In the News || Blog || Keywords: Melodie Reagan, i2i Workforce, Colorado Companies to Watch, Talent Strategy, Recruiting, Jobs, Unemployment, Manpower, Training - bytes=6965606
LISTEN TO: Melodie Reagan, i2i Workforce

Powered by Podbean.com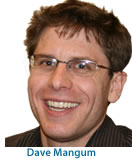 Increase the breadth and depth of the entrepreneurial ecosystem


1122_ 12/5/11 - Recently w3w3® attended the very exciting public launch event of Startup Colorado. We're here now with Dave Mangum, a Silicon Flatirons Research Fellow and the Executive Director of the Startup Colorado program. Dave tells us Startup Colorado is a regional project to increase the breadth and depth of the entrepreneurial ecosystem in Colorado. The goal, over the coming years, is to build the communal backdrop for new companies to emerge. The national program, Startup America is basically a convener bringing together different startup regions to share best practices, to learn a little big about what they're all doing. So Startup Colorado is really where the action happens for Colorado. As the executive director for Startup CO, Dave's responsibility is to be the driver on the first year goals. Dave says of these goals he feels Startup Summer will have the biggest impact. They will get college students from across the state come to Boulder for a summer, working as interns for Boulder based startup companies. The students will by day work as interns, by night they will have a full range of courses and dinners, through the summer that will help them get a stronger sense of what entrepreneurship is really about. The second example is to expand the very popular and successful community events in Boulder, like Community Office Hours, Open Coffee Club or New Tech Meetup, we want those same events that have the community component to expand outside of Boulder to Fort Collins and Colorado Springs. Larry noted it is a grassroots movement. Dave said, "Absolutely. It's not going to work if we don't have entrepreneurs working with us each step of the way ay." There are two ways of being involved. The first is just being cognizant of what's going on and showing up - it's always great to have a strong community spirit at our public events. More deeply, at this stage, they're trying to have as many conversations as they can with people across the Front Range and tell us what they want to do and how they want to get involved. So start the conversation. Listen for more
Related Links: Startup Colorado || Startup America Partnership || Startup Colorado public launch || Silicon Flatirons Home || House of Genius || Entrepreneurs Channel || Photos || Keywords: Dave Mangum, Silicon Flatirons Center, Startup America Partnership, Startup Colorado, Startup Colorado Public Launch, Entrepreneurs - bytes=6652972
LISTEN TO: Dave Mangum, Exec. Dir., Startup Colorado

Powered by Podbean.com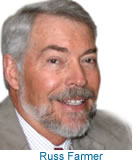 If you are looking for funding, be prepared


1116_ 11/28/11 - For those of you who don't know Russ Farmer, he is a national expert on SBIR (Small Business Innovation Research) and that's both grants as well as contracts. He also works with universities and that's STTR, a similar program. Russ is also the founder and president of PBC, Inc. and he's helped many companies get started. With the economic challenges we've been face with over the recent past we've asked Russ to shed some light on raising money, the right way. Russ likes to refer to it as a game that they play. He views all business as a very exciting, complex game and learning more about the game always makes you a better player. "In conjunction with that", Russ said, "we've observed the company out seeking funds will present to a number of companies/investors and typically will come down to a single investor. They get very friendly, talk back and forth, and the investor leads the company to believe that very quickly they're going to issue a term sheet. Once they've established a position of being the only investor - they continue to lead the company on." The company diminishes their cash to the point where they become very desperate for money. The more desperate the company becomes the less value they have and the portion of that company the investor will get becomes greater. From a small business or entrepreneur's standpoint, whose out raising money, there is a valuable less here that you can learn... Number one, you need to start very early on in the process, six to nine months of looking for an investor is not nearly long enough. You're not going to be able to get the kind of attraction, or be able to develop the relationships you need to have to get multiple people involved. What you really want to play to is having two investors independently... Russ offers more valuable advice to help you maximize your opportunity to create good value for the founding share holders and keep the game on an even keel ...listen, there's more detail...
Related Links: PBC, Inc || SBIR Link || ADA Technologies || SBIR - Getting Prepared || Commercialization Channel || Keywords: Russ Farmer, Commercialization, SBIR, STTR, PBC, Government Regulations, Funding, Investors, Small Business, Entrepreneur, Grants, Contracts - bytes=6466145
LISTEN TO:Russ Farmer - Seeking Funds-Be Prepared

Powered by Podbean.com
It's not just charity and philanthropy. It's about the bottom line Tuesday 12/6 at ACG Denver


1112_ 12/5/11 - We're talking about one of Larry's favorite subjects, social enterprise, and he's cornered Chris Pelley, the founder of CIMCO a private wealth management firm. Chris has really been behind the social enterprise movement in our area and has organized an annual social enterprise program for years. ACG Denver is hosting this program on December 6th at the Denver Athletic Club, featuring Kim Jordan, Founder and CEO of New Belgium Brewery. Chris got involved with social enterprise seven or eight years ago as a result of his teen age daughters' interests and it was a big theme in major universities around the world. Social enterprise and social entrepreneurship really were an outgrowth, within the academic community and amongst non-profit people attempting to solve social problems in a more creative fashion. Social enterprise is a little bit of social justice with business acumen. As Chris and others talk about the ABCs of Social Enterprise; Collaboration, communication and, sustainability between academics, business and the citizen sector, they've realized they need more business acumen because they're top heavy with academics and nonprofits. Chris said, "It's getting business people involved because it's business metrics and business drive that makes a difference. Now we're seeing business enterprise that really is driven to solve problems that can make a profit. BTW that's not new; clean water is a social justice issue - try going without it for a few weeks. Yet water companies have been designed since the Roman Empire built the aqueducts. Sometimes our society overlooks that much of what business does is to promote social good, like creating jobs. But now there's more of a theme around clean and green and helping with starvation and all of these issues. To recap what we're trying to do is promote and highlight the fact that major global companies and middle market companies here in Colorado can actually improve their bottom line by being more mindful of social enterprise. It's not just doing well by doing good. It's not just charity and philanthropy. It is about bottom line results." There's much more to listen to...
Related Links: 5th Annual Business Social Entrepreneurship Event || Social Entrepreneurship Channel || Community Reach || CIMCO || Keywords: Chris Pelley, CIMCO, Capital Investment Management Company, ACG, Social Enterprise, Social Entrepreneurship, ICOSA, Kim Jordan, New Belgium Brewing bytes=7964946
LISTEN to Chris Pelley, Founder/CEO, CIMCO

Powered by Podbean.com
Get your copy of Larry Nelson's popular book...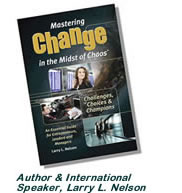 Change Is Not an Event,
It Is an Ongoing Process
as it is with Chaos
Check out the Mastering Change Blog
Get your Copy at Amazon
Supercharge Your Business!
Seminars / Keynotes
w3w3.com can help you...
Support the Community - Grow Your Business &
Increase Your Profits! CHECK OUT this link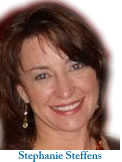 Recognition program that recognizes second stage companies


1119_ 12/5/11 - Colorado Companies to Watch is a business recognition program that recognizes second stage companies in every geographic area in Colorado and every industry across the State of Colorado. Stephanie Steffens tells us, it is very diverse. The important thing is that COCTW is out there looking for companies that are beyond startup but not yet mature. They have somewhere between six and 100 employees - $750K to $50M in annual revenue and they're experiencing growth. They're not just surviving; they are growing, creating jobs and fueling the economic fire of Colorado. On the first week of December every year, Nominations are Officially Opened. It's really easy to nominate a company by going to the COCTW website, click on the link, and provide minimal information about the company you're nominating and why you want to nominate them. From here, the company is sent an email telling them they've been nominated by you (unless you want to remain anonymous) - That it is an honor to be nominated, Who nominated them and asked to fill out an application. So as a nominee you're not asked to have any private information about the company, just a top person's name, email address and why you want to nominate them. Often overlooked is the payoff or benefit to the nominator. Think about this, what better thing can you do for a client or someone you would like to have as a client; for a family member or friends to say, 'Hey, I think your company is so amazing and incredible that you deserve to be recognized in this great program.' And, it's not only a fantastic program for Colorado but a national program that acknowledges and provides visibility to some of the best companies in Colorado. Even if they don't win or even if the company chooses not to fill out the application (which we hope wouldn't happen) - that's kudos in your cap because you told them you think they're important and valuable and they matter to you. Now they know that. The program as a whole is a benefit to the state and to the local communities those companies are in. When you nominate and bring attention to the companies in your community (or the companies in your industry) you're helping to fuel the economic fire by bringing attention to your community and as a group to Colorado as to how economically vital we are; That this is a place companies want to do business in. We want to start businesses here, grow businesses here and keep businesses here and we want other businesses to come here.
Related Links: Colorado Companies to Watch || Colorado Companies to Watch Channel || Top 50 Companies to Watch || Gala Event || Keywords: Stephanie Steffens, Edward Lowe Foundation, Colorado Companies to Watch, COCTW, Nominate, Second Stage Companies, Colorado Office of Economic Development and International Trade - bytes=5240688
LISTEN TO: Stephanie Steffens, Program Director, Colorado Companies to Watch

Powered by Podbean.com
Inspiration, inventions and innovation lead to winning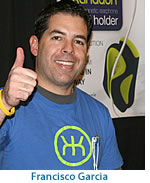 1121_ 12/5/11 - Back to the DaVinci Institute Inventor Showcase. This was a tremendous event! We have seen everything under the sun here from Evacuated Tube Transport (ET3) transportation technology for people and goods that is faster than jets, to a connector that allows anyone to easily build a geodesic dome. And, if you want to stay dry, check out NeverWet you will be seeing it in stores soon and possibly spraying it on your shoes too. At this event the public got the chance to see new innovations and inventions as well as interact with inventors on a personal level, a great teaching opportunity for families of wide-eyed children... we saw many and took advantage of the opportunity bringing our own grandchildren, Ahern and Nikaela.
Now we're going to introduce you to Francisco Garcia inventor of the Klinggon, based in Miami. He and his partner and co-inventor, operate the Mako Design Firm. They are young and active - Francisco is a runner and biker, his partner a skater and musician, and both are part of the smart phone / Apple iPhone generation. Having been frustrated with the tangle of the ear bud cable/cords, they sat down realizing they had a nice idea and began drawing. Definitely burning the midnight oil and cast a vast array of not less than 15 to 20 prototypes. They ran computer simulations subjecting their invention to the stresses and strains just like testing for parts in an airplane. They used all the simulation models to carve around the shape and make a slot that would hold the cable in place. Wow, all of this to hold those pesky ear buds in place, really cool. BTW they also were awarded the daVinci Institute 2011 Consumer Product of the Year! They caused quite a stir at their booth, as so many others did. But Francisco wasn't about to ignore the opportunity for this interview. Listen to Francisco Garcia and see if you don't get just as excited...
Related Links: Klinggon || DaVinci Inventor Showcase || daVinci Institute || Mastering Change Book || Economy Builders || Showcase Photos || Keywords: Francisco Garcia, Klinggon, Mako Design Firm, Ear Buds, DaVinci Inventor Showcase, daVinci Institute, Entrepreneurs, Inventions, Consumer Product of the Year - bytes=4586164
LISTEN TO: Francisco Garcia, Klinggon

Powered by Podbean.com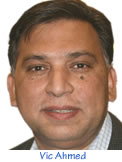 Increasing the breadth and depth of the entrepreneurial ecosystem
1115_ 11/28/11 - From Fort Collins to Boulder, from Denver to Colorado Springs, Startup Colorado's mission is to multiply connections among entrepreneurs and mentors, improve access to entrepreneurial education, and build a more vibrant entrepreneurial community. Startup Colorado's various programs will deepen the communal backdrop out of which new companies emerge. Vibrant new company creation, by extension, improves the broader economic base of Colorado. At the "Launch", Dave Mangum, Executive Director of Startup Colorado introduces Vic Ahmed, president of TiE Rockies and CEO of Plug & Play and is assisting in setting up the Desh Deshponde Center for Innovation and Entrepreneurship at MIT and now in Colorado ...Watch and Listen for more...
Related Links: Startup Colorado || Plug and Play Tech Center || TIE Rockies || Startup America Partnership || Startup Colorado public launch || Silicon Flatirons Home || Startup Women || House of Genius || Entrepreneurs Channel || Keywords: Vic Ahmed, Dave Mangum, Silicon Flatirons Center, Phil Weiser, Brad Feld, Startup America Partnership, Startup Colorado, Startup Colorado Public Launch,
Where Great Ideas Succeed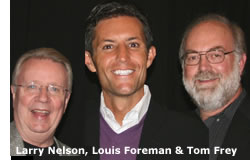 1117_ 11/28/11 - The DaVinci Institute Inventors Showcase 2011, early in November in Broomfield, Colorado held some very interesting and exciting new inventions and devices. We are talking with Tom Frey of the DaVinci Institute and Louis Foreman, the CEO of Edison Nation, he's also publisher of Inventors Digest magazine and one of the foremost experts on the process of developing products and getting them into the market place. Edison Nation is one of the largest online platforms for people with great ideas. Louis said, "We all have great ideas, the problem is most people don't follow through with those ideas. They may not have the time, the money or the understanding of how you turn that sketch on the napkin into the product on store shelves." Larry asked, "Everyone is talking about the shortage of money, got some ideas?" Louis replied,""If you've got a great idea, some people take those ideas to market themselves. Others want to license their ideas and that can be a daunting process, and it's very expensive. It involves filing patents and building prototypes. What Edison Nation has tried to do is be a conduit between people who have great ideas and companies who are really looking for innovation." In light of the difficult economic environment Larry asked Louis if he felt there is a shortage of money out there or is it just being hidden? Louis said, "No I don't think there is a shortage of money, I think money gravitates to the best ideas. But you need visibility. And so how do you get your ideas in front of the right people, whether that be companies to license your idea or private equity or venture capitalists willing to invest in the best ideas. This year we launched a $25 Million Innovation Fund that invests about a quarter-million per idea to file the patents, build the prototypes, do everything necessary to get that product to market. Then when we are successful in licensing that product, we split everything with the inventor 50/50. So there's really no investment on the inventor's part other than sharing a great idea and then we do the execution. It's a great partnership." Tom Frey adds a bunch, too...
Related Links: DaVinci Inventor Showcase || DaVinci Institute || Louis Foreman Home || Entrepreneurs Channel || Keywords: Tom Frey, Louis Foreman, DaVinci Institute, Inventors Showcase, Edison Nation, Inventors Digest magazine, Investors, Private Equity, Venture Capitalists, Patents bytes=3173044
LISTEN TO:Tom Frey & Louis Foreman - Inventors

Powered by Podbean.com
Achieving Your Personal and Professional Goals

933_ 11/29/10- Don't Let Another Year Go By - The Ultimate Win is Yours - Larry Nelson has taught this material in seminars in over a dozen countries, from China to Canada, from Norway to Australia, from Germany to Japan as well as throughout the USA. He shares the results of his international research about the Characteristics of an Achiever and then goes on to help you lay out your "personalized blueprint" to personal and professional success. Larry is an internationally published author, has been a consultant to many Fortune 1000 companies and is best known for his train-the-trainer programs. ...listen now a complete step-by-step program including a downloadable manual and resource guide...this is an in-depth strategic planning and goal setting system for achievers...Read More about how to Supercharge Your Business... The links below are valuable and extremely helpful to setting your course for the next year! And they're free. Related Links: Ultimate Win Resources || Training Trends || 3-Filters Technology™ || Podcasting Directory || Your Goal || Keywords: Ultimate Win, Your Goal, Training Trends, 3-Filters TechnologyTM, Setting Goals, Larry Nelson; 11/29/10 Chnl: Entrepreneurs
Supercharge Your Business!

Seminars / Keynotes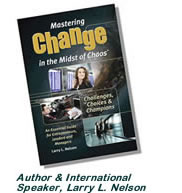 Go to the MC Blog




>





LIBRARY_______
Associations
Beyond the Trends
Cyber Security
Entrepreneurs
Ethics
Homeland Security
In the News
Leader Profiles
Mastering Change
Renewable Energy
Resources
Software
Success Stories
Training Trends
Venture Capital
Video Blogs

w3w3®

Archives


Google, Ask, Bing and Yahoo rank Colorado's w3w3.com in the top 10 for the "Business Internet Talk Radio" show
They have millions of listings in our category. We are ranked in the top ten. The same is true for the category "Entrepreneurs Internet Talk Radio" show