Penny Lewandowski cites Colorado Companies to Watch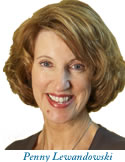 1028_ 6/6/11 - We are talking with Penny Lewandowski, Director, Entrepreneurship & Development, Edward Lowe Foundation about a very interesting event we have coming up on June 23rd, here in Denver. Pat and I along with lots of celebrities and well known business people will be looking for you at the Colorado Companies to Watch Gala and Award Celebration. There are plenty of good reasons for you to be there and that's why we've cornered Penny, to give us a little background about this program and why it's so important to all of us. Companies to Watch is really centered around recognizing second stage companies. "Those are companies between 6 and 99 employees with $750K to $50 Million in revenue. And these are companies that have both the intention and capacity to grow. We pay a lot of attention to them because they are huge job creators, so they are making a big difference in their communities in a lot of different ways. There are a lot of communities and regions and states that have these amazing companies, but too often they don't know who they are, they don't recognize them. Companies to Watch was created to support these companies that tend to fly below the radar screen. The Edward Lowe Foundation has worked a lot with communities and entrepreneurial support organizations and helping them understand these businesses and figuring out how to serve them. The Foundation's focus is a result of research showing second stage companies are the greatest job creators, attracting money to their area - if you have a wide range of solid, successful second stage companies in your area, money follows talent. Colorado Companies to Watch really reflects the culture and the nature of Colorado. It really lifts up the entrepreneurial spirit that is so strong in the state"...listen for more...
Related Links: Colorado Companies to Watch || Colorado Companies to Watch Channel || Top 50 Companies to Watch || Gala Event || Keywords: Penny Lewandowski, Edward Lowe Foundation, Colorado Companies to Watch, Gala Event, Second Stage Companies, Get Involved - 6/6/11 bytes=6522987 LISTEN to: Penny Lewandowski, Edward Lowe Foundation

Powered by Podbean.com
Meet the 2010 winners
Fueling the Economic Fire

Colorado Companies to Watch energizes the state of Colorado by recognizing second-stage companies that are developing valuable products and services, creating quality jobs, enriching communities, and creating new industries throughout the state. Second-stage companies fuel the economic fire of Colorado by accounting for much of the economic growth and economic independence of individuals throughout the state. These companies possess attributes such as: Growth focused; Privately-held headquartered in Colorado; 6 to 99 full-time equivalent employees; $750,000 to $50 million in sales or a similar range of working capital
This unique awards program, developed by the Edward Lowe Foundation, produces a multitude of benefits for all stakeholders. Participating companies have the opportunity to gain increased visibility in local and state communities as well as to improve stakeholder relationships and contribute to a dynamic business environment. Citizens will have increased access to rewarding income opportunities and be able to build pride in innovative and valuable entrepreneurial companies. The state of Colorado will be able to showcase trend-setting leaders in diverse entrepreneurial fields that strengthen the state's economy. Do you know of a company that's worth watching? Nominate that company. If yours is such a company, apply directly.
Selling your business, reactive or proactive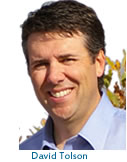 962_ 2/7/11 - Do you know the top five things a business owner should do when preparing for an exit? Well, we're happy to be talking with a sponsor of the Colorado Companies to Watch program. Chris Younger and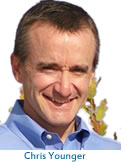 David Tolson, managing directors of Capital Value Advisors have some great advice for all of us, so listen up and be ready to take some notes. Well the top thing is to be prepared to be put under the microscope. "Due Diligence is a very painful process and most business owners don't think about the process until they get to that point" said David Tolson. "Often times there are things that can be done in advance of the sale. In prepping materials, being prepared to talk about any problems with financials that may have arisen in the prior couple of years, and just be prepared for the questions that you may be asked. The other big issue we see is that most business owners typically will look at an exit as a reactive event instead of a proactive event. If you're proactive about it, it's like any other business process. If you plan for it you can eliminate a lot of mistakes that are potentially made and make sure you maximize the eventual exit." Chris said, "Our view is that risk comes in two forms. You have risk in a business which could be in a number of areas. It could be risking your management team, risking your customer base, or your suppliers. There is also risk in the transaction. So, the ability to plan for that transaction, understand and anticipate those risks, and then develop your game plan for how to address those risks, that's what will lead to a successful transaction. The next big mistake that business owners make is not understanding what they need from the transaction. For example what happens to their employees, to their customers, their strategic relationships, the name of the business is as, or more important than the dollars from the transaction." What is the acquisition market like? "We're seeing No. 1, the credit markets loosen up a little bit. We're seeing private equities getting more interested in transactions. The deals we have at market today, we're getting great reception for. So our view is that the acquisition market has really come back. We're feeling pretty optimistic about 2011." They also wrote a book, "HARVEST: The Definitive Guide to Selling Your Company." ...Listen now, there's much more...
Related Links: Capital Value Advisors || HARVEST: The Definitive Guide to Selling Your Company || Colorado Companies to Watch Home || CCTW Channel || CCTW Event || CCTW Gala Celebration || Keywords: Capital Value Advisors, Chris Younger, David Tolson Colorado 50 Companies to Watch, HARVEST: The Definitive Guide to Selling Your Company, Due Diligence - 2/7/11 bytes=9150696 LISTEN to Chris Younger and David Tolson, Capital Value Advisors

Powered by Podbean.com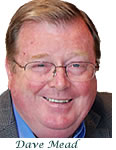 853_ 6/7/10 - Backbone of our job growth


"We like to get involved in a few activities, but we get deeply involved, and especially in activities where we can really make a difference," said David Mead. David formed the Mead Consulting Group in 1981, in addition to that he is past president, chairman and still a board member of the Association for Corporate Growth Denver. "We're talking about this program called 'Colorado Companies to Watch', you're a platinum sponsor and really involved." Dave said, "We like to get involved in a few activities, but we get deeply involved, and especially in activities where we can really make a difference. Colorado Companies to Watch is kind of the answer to something I've been passionate about for well over 30 years and that is, helping Colorado companies grow. In 2008 in the State of Colorado, the companies that comprised the 'Colorado Companies to Watch', which are basically companies from about $750,000 to $50 million in revenue... So the number of companies were 14% of the total number of companies in the state, yet those companies added 40% of the total job growth. This is a very important segment of Colorado's economy and it's one that often is overlooked in the desire to go after large corporations. They get a lot of press, but it's really these niche companies that are the backbone of Colorado and certainly the backbone of our job growth. Larry and Pat will be at their Gala Event on June 18th and are expecting close to 800 people. After the gala, there are a number of events throughout the year for these companies so they can continue to build awareness, continue with education, and they can continue to build the relationships that will be necessary for them to move to the next level.
Related Links: Colorado Companies to Watch || Gala Event || Mead Consulting Group || M&A Channel || ACG Denver || CCTW Channel/w3w3.com || Dave Mead Blog || Keywords: David Mead, Colorado Companies to Watch, Mead Consulting Group, Edward Lowe Foundation, Mid-sized Companies, CCTW - 6/7/10 Chnl: Colorado Companies to Watch bytes: 3895382 Listen to: Dave Mead - Mead Consulting Group

Powered by Podbean.com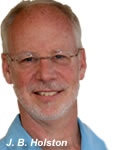 851_ 6/1/10 - Applications: Facebook, Twitter and Linked-In


Driven by the popularity of applications such as Facebook, Twitter and Linked-In, businesses have been looking for ways to incorporate these tools into the enterprise - launching an entire market space called Enterprise Social Computing. Enterprise social computing delivers the status posts, activity tracking and social bookmarking much like familiar social media tools– and extracts real value from these activities in areas like knowledge management, project execution and sales/service/support. Larry interviewed J. B. Holston, CEO and President of Newsgator. J. B. and Newsgator are also one of the 2009 winners of Colorado Companies to Watch. J. B. pointed out, "The easy way to think of Newsgator today is that we've got enterprise software that allows enterprises to have secure and scaled FaceBook and Twitter for their internal/external constituents. If you use any of those kinds of applications or LinkedIn, and you went through a company that's using our software you would have a similar experience with our company around that software. The company's been around about seven years, funded by Mobius VC, Brad Feld who is on our board. Our client base is the Global 2000, so we tend to have very large organizations as our clients, and we tend to have enterprise wide arrangements with our clients. So we have companies like Accenture and Deloitte which have deployed our technology on an enterprise wide basis and a lot of the technologies and vendors in this space are sort of a point solution. That's one distinguishing factor. Then we have a very close partnership with Microsoft, most of our deployments are related to a Microsoft product called SharePoint. SharePoint's got about 100 million seats worldwide, so we're able to walk in to any company that has SharePoint, any one of those hundred million seats..."
Related Links: NewsGator || Colorado Companies to Watch || Brad Feld Blog || Find It || Economy Builders Channel || Keywords: J. B. Holston, Newsgator, Colorado Companies to Watch, Facebook, Twitter, Linked-In, Microsoft, SharePoint, Social Media > 6/1/10 Chnl: Entrepreneurs bytes: 7397149 Listen to: J B Holston, CEO & President, Newsgator

Powered by Podbean.com
Social networking and social gaming winners


952_ 1/18/11 - In this '50 Colorado Companies to Watch' interview we were surprised to hear Adperio, one of the winners started 16 years ago. Larry Interviewed David Asseoff, President & CEO, Adperio which is very involved with social networking and social gaming. Adperio transitioned to the Internet in '98 when they launched their first online venture called MemoLink.com - an online rewards and loyalty program. "When online gaming got hot about four years ago", David says, "we saw an opportunity to work with these gamers and monetize their applications by inserting advertising into their gaming programs." that's how they got into social media, which coincides with the rise and growth of Facebook and of course so many of these games that millions of Americans are playing every day, and it's only getting bigger both here in the U.S. and abroad. Larry understands that, but wondered if bigger companies are embracing this as part of their branding, their business online. Of course the answer was 'very much so'. A few years ago many Fortune 1000 companies didn't understand the potential or the reach of this advertising vehicle/medium, casual gaming within social media. But today you have many very large brands like 7 Eleven, McDonalds, Green Giant, various insurance companies and verticals that have been up in TV, radio and print for years, but have now adopted this online vehicle and found its potency. Adperio works with large companies like Netflix and Discover Card, and help them acquire new customers online through these channels, such as casual gaming. Adperio is a Colorado privately held company, with about 50 employees, recognized as a fast growing company - but the differentiating points... One is they offer full transparency to their clients. What's interesting is the average gamer is a 43 year old female with a household income of $50 to $75,000...listen, there's more about this CCTW winning company...
Related Links: Adperio || CCTW Channel || CCTW Event || CCTW Gala Celebration || In the News || Keywords: David Asseoff, Adperio, Colorado Companies to Watch, 7 Eleven, McDonalds, Green Giant, Netflix, Discover Card > 1/18/11 bytes=7386073
LISTEN to David Asseoff, President & CEO, Adperio

Powered by Podbean.com
Colorado's Top 50
Companies to Watch 2011
Fueling the Economic Fire
Check out the 50 Selected Colorado Companies to Watch at ColoradoBIZ online - and Join w3w3® Media Network with ColoradoBIZ, Channel 9 News, and all the celebrities, business leaders, Penny Lewandowski, and Stephanie Steffens at the Annual Gala and Awards Celebration coming June 23, 2011 - Congratulations!
Stephanie Steffens: Fueling the Economic Fire in Colorado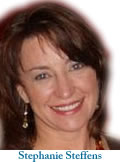 1032_ 6/13/11 - June is the month for celebrating Colorado's entrepreneurs and companies with grand gala events. We begin this week with the Colorado Companies to Watch and the 50 newly selected companies that will spend the next year in the spotlight. The eyes of Colorado are upon you... and with good reason. Stephanie Steffens, director of the COCTW program tells us these second stage companies are responsible for creating 40% of all new jobs in our state - and that from less than 10% of the companies in our state. Stephanie Steffens, Colorado's 50 Companies to Watch invites you to celebrate the "Fueling the Economic Fire" in Colorado. COCTW, it is a state-wide program that is part of a national program. Nationally it is run out of the Edward Lowe Foundation. Here in Colorado, the host organization is the Colorado Office of Economic Development and International Trade. They work in partnership with corporate sponsors and community partners (cities, counties, chambers, economic development groups, etc.) and they work with organizations all around the state of Colorado to recognize second stage companies that are growing, creating jobs and developing innovative, creative products and services. "Second stage companies are beyond startup, but they're not yet mature. So they are companies that have between six and 99 employees, and less than $50 million in annual revenues, but more than $750 thousand. They get an amazing amount of visibility from our media partners." Join us and hundreds of other leaders and decision makers, meet and greet these winners on Thursday evening, June 23rd...listen for more...
Related Links: Colorado Companies to Watch || Colorado Companies to Watch Channel || Top 50 Companies to Watch || Gala Event || Keywords: Stephanie Steffens, Penny Lewandowski, Edward Lowe Foundation, Colorado Companies to Watch, Gala Event, COCTW, Second Stage Companies, Colorado Office of Economic Development and International Trade, 6/13/11 bytes=4582821
LISTEN TO: Stephanie Steffens, CCTW

Powered by Podbean.com

857_ 6/14/10 - Awards for Companies Making a Difference


Second stage companies are responsible for about 40% of the total job growth in Colorado yet they are only 14% of the total number of companies in the state. Larry talked with Stephanie Steffens is the Director of the Colorado Workforce Development Council, also the Business Retention and Expansion Program Coordinator for the Colorado Office of Economic Development and International Trade, which includes being the Program Director for Colorado Companies to Watch. Larry asked, "Give us an overview, because of the types of organizations Colorado's Companies to Watch focuses on are 'Second Stage' companies. So what are some of their biggest challenges?" Stephanie replied, "It isn't just in this tight economy, it is in general. A second-stage company is defined as a company that is beyond startup. So they've figured out all of those challenges and difficulties of starting a business, and they're growing. Now you're hiring people, figuring out how to get financing. Suddenly you need professional help with marketing of your products and/or services. So all of the things, as an entrepreneur, you may have bootstrapped and done, you had to be a 'jack-of-all-trades" - All of a sudden your business has grown so much and you've had to hire people. Now you really need a management team or resources that can help you do all those different things correctly. So you need resources rather than you just trying to do the best you can. That's the key; these companies are growing like crazy, even in these challenging times." She added, "It's really important to note that Colorado Companies to Watch is a year-round program. The idea is to identify 50 companies throughout the State of Colorado, across all demographics, across all geographic areas of the state, all industries and to get a good representation of what the economy of Colorado is all about. And then to use these 50 companies to understand exactly these challenges and figure out the best way to get the resources to companies like these 50 companies year round, and to work with them. The fun exciting part is that we celebrate these 50 companies at a Gala celebration and awards ceremony, this year, June 18th at the City Center Marriott. It will be an extravagant event, all 50 companies will be saluted, recognized and awarded that evening. Listen for more...
Related Links: Colorado Companies to Watch || Gala Event || ACG Channel || CCTW Channel || Keywords: Stephanie Steffens, Colorado Companies to Watch, Edward Lowe Foundation, Second Stage Companies, CCTW, Gala Celebration 6/14/10 Chnl: CCTW bytes: 5907542 Listen to: Stephanie Steffens, CCTW

Powered by Podbean.com
Voted the best small healthcare organization in Colorado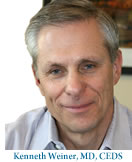 982_ 3/147/11 - We are with a very interesting company today, A Colorado's 50 Companies to Watch 2010-11, winner . We're here with Dr. Kenneth Weiner, and he is the CEO and Chief Medical Officer for the Eating Recovery Center. We begin with an overview of Dr. Weiner's business and Dr. Weiner explains, "This is a healthcare organization, Larry. We were actually fortunate enough to be voted the best small healthcare organization in the State of Colorado by the Denver Business Journal, in our first full year of operation. What we do is a real specialized care. We take care of anorexia nervosa and bulimia nervosa, in children, adolescents and adults, men and women, boys and girls. We are a national center and focus on just those two illnesses and related eating disorders, so a very specialized piece of the behavioral health market. Larry asked, "Kenneth, you have a very interesting background, you deal with all kinds of individuals as well as companies, of course. What do you think are some of the biggest challenges for companies today?" Dr. Weiner replied, "I think in this economic market that we're currently in, there are a bunch of challenges. For us as an organization, we want to be 'best in class'. So we really focus in on our defined patient population, we've brought in top leadership from around the country - so here we have four of the top 20 people in the world work with us. We've also separated ourselves from the competition. I think if you want to compete in this marketplace, you have to be best in class, you have to separate yourself. One of the ways we've done that, we set up the center with all levels of care. We are licensed as a psychiatric hospital; we do inpatient work so we're able to take the sickest of the sick patients from around the country and around the world. We actually have a relationship with Denver Health and Dr. Phil Mahler who is their CMO, something called the Acute Program where we'll have patients air ambulanced in from around the country - 40-50% of ideal body weight. So someone who is 5'4" might weigh 50-55 pounds. We'll stabilize those people medically."Larry asked, "What kind of advice would you give to an entrepreneur today?" His reply, "I would say, make sure you have a really good business plan, and that you put together what's necessary to effectively compete in your market. That you provide and deliver more than your competitors, you're adequately capitalized and. That you surround yourself, and Larry, one of the keys to our success is we really have a culture of competence here." Listen for more...
Related Links: Eating Recovery Center || Colorado Companies to Watch Home || CCTW Event || CCTW Gala Celebration || CCTW Channel || In the News || Keywords: Kenneth L. Weiner, MD, CEDS, CEO & CMO, Eating Recovery Center, Colorado Companies to Watch, 50 Companies to Watch winners, Anorexia Nervosa, Bulimia Nervosa 3/14/11 Bytes:7190886 LISTEN to Kenneth Weiner, MD, CES, CEO & CMO, Eating Recovery Center

Powered by Podbean.com
Let's smile, have some fun and make some money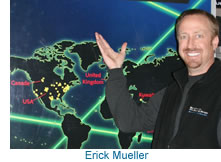 975_ 2/28/11 - "Well, this is different for us. We're sitting here in a maze with a guy who's started five different businesses over the years. We're with Erick Mueller, co-founder, VP of sales & marketing of Funovation... and in that, there's probably a bit of a hint what this is all about. Let's smile and have some fun. It is easy to understand why Funovation is one of the Colorado 50 Companies to Watch winners. Erick has founded 5 companies. 4 have done OK, 1 was a flaming failure. He believes the past doesn't matter and lives by "what have you done lately?". Based on this, he continues to work hard to create value in the world and make a difference. Larry asked, "Today, with all the things we've been through, the economic challenges, what do you think are some of the biggest challenges for entrepreneurs today? Erick replied, "One of the first challenges is, we really need to adapt. For a couple of years, my peers and I sat there saying/thinking, it's going change, it's going to get better. Then after a few years in the same environment we realized, no it's different. The business environment has changed. We really need to adapt. Meaning really research what our customers are looking for and change our operations accordingly. To pause and adapt, perhaps quicker than they have in the past. He went onto explaining more about the exciting company. "Funovation was founded to create heart pounding, addictive attractions that require brain and brawn. That's quite a mouth-full, but ultimately we create fun experiences that help people to go play and to have fun, and our first attraction is a laser maze. It's just like in the movies, like Entrapment or Mission Impossible, where Catherine Zeta-Jones or Tom Cruise navigates through the web of lasers to steal the jewel or rob the bank. Larry and Mike Hamers took a turn through the maze and Erick said he was impressed with their technique. We have over 60 locations around the world. One highlight would be right in Times Square, in New York City. So we have a Mission Impossible theme right there is NYC. We have a location in Dubai, which is our second largest maze in the world. They have a pharaoh theme, they do a tremendous amount of business there. One of our newest locations is in Nanjing, China. Roughly 25% of our income is from overseas. We're in ten countries around the world and growing." There are more smiles...
Related Links: Funovation Home || Colorado Companies to Watch Home || CCTW Event || CCTW Gala Celebration || Keywords: Erick Mueller, Funovation, Smile, Fun, Mazes, Colorado Companies to Watch, 50 Companies to Watch winners, Worldwide, Boulder, Colorado 2/28/11 bytes=7362667
LISTEN to Erick Mueller, Co-founder, VP Sales & Marketing, Funovation

Powered by Podbean.com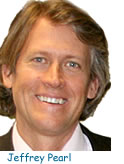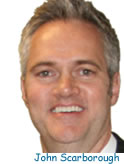 Who are the winners going to be in the mobile device space


957_ 1/24/11 - We are back with IP5280's Jeffrey Pearl and John Scarborough, this time for the Colorado 50 Companies to Watch 2010 Winner Series. We've got background on IP5280 and want to remind you to check out their last interview <<Transformation in the telecommunication industry - 5/24/10>> because we're going to cover new ground here. We start out with a question on the minds of many, What does the merger between CenturyLink and Qwest mean? John Scarborough said, "It's a pretty significant merger. For Colorado, it is regrettably, another corporate icon, and that's not going to be good for our economy. There's certainly going to be job implications and direct implications to our local economy. That's the biggest impact to us." It is difficult to watch this transpire, but on a high note, John points out, it will translate into new opportunity for entrepreneurial companies like IP5280. Larry asked, "What are some of the keys to success in Colorado's Companies to Watch?" Jeffrey replied, "John and I and the executive team talk a lot about culture - keeping a positive atmosphere, it's fast paced, people can learn new technology, advance in their jobs day-in and day-out, that's really important. Also the hiring process, we're pretty careful about who we bring in, they've got to fit into that culture. On top of that we've just got a lot of cool technology, a really hot market, everything is moving to IP with video on the rise and all those cool things, it's a great place to work." John added, "Voice over IP is gaining credibility, it's gaining legitimacy and it is being adopted very quickly. The big trend at the moment is mobile voice. You know, just as voice over IP is a direct threat to the traditional telephone companies, to the traditional landline services that we all grew up with, so too is mobile voice a threat to the cellular companies that make all these mobile phones operate with that. Now with the proliferation of Wi-fi communications virtually everywhere you go from Starbucks to your own house, as you enable these mobile devices, cell phones, iPads, iTouches, any kind of device that is able to gain a Wi-fi or IP connection, that can now be turned into a communications device - a phone in essence. It will begin to directly challenge the traditional mobile community." Then they showed Larry a video phone discussion with one of their clients. "People are familiar with tele conferencing, we now have desktop versions, basically on the phone. We call it the Jetson phone, like the cartoon. We believe that most, if not all of our phones, in the next six to nine months, will be video enabled." Listen as they discuss the iPad and more...
Related Links: IP 5280 || Colorado Companies to Watch Home || CCTW Channel || CCTW Event || CCTW Gala Celebration || Keywords: Jeffrey Pearl, John Scarborough, IP 5280, VOIP, Colorado 50 Companies to Watch, Cellular Networks, Phones, High Definition, Video, IP Services 01/24/11 bytes=7709991
Listen To: Jeffrey Pearl, John Scarborough, IP5280 - Winner of 2010 Colorado Companies to Watch

Powered by Podbean.com
Solving engineering problems facing humankind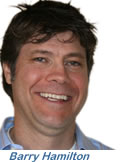 940_ 12/13/10- Started in February of 2000, since that time, Red Canyon Software has grown from 0 employees and $0 in revenue to approximately $4.2 million in revenue with 45 employees as of 12/31/2009. Larry interviewed CEO and founder Barry Hamilton and a winner of the Colorado 50 Companies to Watch, 2010 at their extraordinary office. Red Canyon Software is an aerospace technology company focusing on satellite flight and ground software. Their name derives from the red canyons on Mars to which they have been sending satellites to since 1997 as well as the red canyons in the foothills of Colorado where they started. Red Canyon Engineering & Software develops cutting-edge technology to help humankind explore space, other planets, and renewable resources on Earth. Their clients include government agencies such as NASA, the U.S. Air Force, NOAA, and the National Renewable Energy Laboratory (NREL) in addition to prime contractors such as Lockheed Martin, Boeing, Ball Aerospace, Northrop Grumman, and Raytheon. They are proud to be involved with important missions ranging from searching for water on Mars, to analyzing the composition of distant comets, and building the next human spacecraft that will take us to the moon and Mars. Barry pointed out, " We focus on solving some of the most influential and beneficial engineering problems facing humankind. We focus on exploring space, helping explore both robotically as well as human exploration. Some of the programs we're working on include Orion which is replacing the space shuttle, with Lockheed Martin. Juneau which is the next Jupiter mission launching next summer. That's also a Lockheed mission. In the past we've helped Ball Aerospace with the Deep Impact Mission, which impacted the comet." Barry is president of the Entrepreneurs Organization, which is a 7,000 member organization, worldwide, which has 110 members here in Colorado, ...listen, there's more...
Related Links: Red Canyon Software || Entrepreneurs Organization || Colorado Companies to Watch Home || CCTW Channel || In the News || CCTW Event || CCTW Gala Celebration || Keywords: Barry Hamilton, Red Canyon Software, CCTW, Colorado 50 Companies to Watch, Orion, Space Shuttle, Lockheed Martin, Ball Aerospace, Entrepreneurs Organization 12/13/10 Bytes:6346190 LISTEN to Barry Hamilton, Founder & CEO, Red Canyon Software

Powered by Podbean.com
Entrepreneur takes on a giant and wins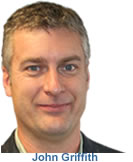 895_ 9/20/10- President and Founder of Alpine Waste & Recycling, John Griffith has built a company with consistently growing revenues and increasingly influential presence in the Denver area's waste and recycling industries. Griffith founded Alpine in 1999 in his Washington Park bungalow as a one truck operation. He spent three and-a-half months as Alpine's sole employee and nine months as Alpine's sole salesperson. Today Alpine employs over 150 employees with 2009 revenues in excess of $15 million. Alpine Waste & Recycling is one of the 2010 winners of the Colorado 50 Companies to Watch initiative. In 2005, Alpine's executive management team assessed the industry and reached the conclusion that the future of the industry would be sustainability initiatives, specifically the diversion of waste streams from landfills. It was then that the decision was made to take the biggest risk in the company's history, and build its Altogether Recycling Plant, a state-of-the-art singlestream plant, which would become the second largest recycling facility in the state in just two years. Today, Altogether Recycling processes in excess of 5000 tons of materials per month. In concert with the Altogether project, Alpine began the first commercial composting route in the Denver metro area in 2006. Alpine believes that composting of organic and green wastes will be the next major trend in waste diversion, and in 2010 began the construction of a compost processing facility, which will allow Alpine to be well positioned in the marketplace for this service as its demand increases. In 2009, Alpine became the first waste hauler in the state to utilize natural gas vehicles. In 2010, Alpine signed an agreement with Clean Energy, which will incorporate transitioning Alpine's entire fleet to natural gas vehicles over the next decade, further cementing Alpine's position as the leader in sustainable initiatives in our industry. Colorado Companies to Watch energizes the state of Colorado by recognizing second-stage companies that are developing valuable products and services, creating quality jobs, enriching communities, and creating new industries throughout the state...Listen, there's much more to come...
Related Links: Alpine Waste & Recycling || Colorado Companies to Watch || Gala Event || ACG Channel || CCTW Channel || Keywords: John Griffith, Alpine Waste & Recycling, Companies to Watch initiative, CCTW, ACG, Sustainability Initiatives, Altogether Recycling, Clean Energy - 9/20/10 bytes: 4842373
Listen to: John Griffith, Founder and President, Alpine Waste & Recycling

Powered by Podbean.com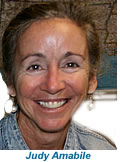 We did start in our garage


883_ 8/23/10- One of the winners of the Colorado 50 Companies to Watch is Product Architects or maybe better known as Polar Bottle. Stephanie Steffens, Program Director for Colorado Companies to Watch said, "Colorado's Companies to Watch focuses on are 'Second Stage' companies." Larry interviewed Judy Amabile, President and Co-founder of Product Architects. Judy shared a very inspirational entrepreneurial experience that her and her Co-founding partner Robert Heiberger went through. Judy said, "We started our business in 1994, and we did start in our garage. We went around town with our product, the Polar Bottle, an insulated water bottle for bicycling, and called on a few bike shops here and Aspen. We got a very good response from bike shop owners, people wanted to carry our product, it was very innovative at the time, and no one else was doing an insulated water bottle. We insulate in a very elegant, lightweight way. It's very simple to use a Polar Bottle and it really works - people were impressed with that. We've been growing and selling our product ever since. We've had different versions and this year we introduced a stainless steel bottle and a plastic bottle that are for the outdoor market." When asked, "What advice would you give today, to entrepreneurs starting a new business?" Her interesting answer was, "I think our business has done well in large part, because we have partnered with our suppliers. We don't go out there and try to get the cheapest deal, we go out to get the best relationship we can with the people who we work with. From the beginning we partnered with a blow mold company, Bottles Unlimited in Denver and we have a relationship with them. They help us, we help them. So we've partnered with our suppliers and we've also, to a large part, partnered with our employees, and we also try to partner with our customers. So, we don't go for the highest margins, we go for the best relationships." Listen for more great ideas...
Related Links: Polar Bottle || Colorado Companies to Watch || Gala Event || ACG Channel || CCTW Channel || Keywords: Judy Amabile, Polar Bottle, Product Architects, Colorado Companies to Watch, CCTW, Global, Colorado, 8/23/10 bytes: 5421351
Listen to: Judy Amabile, President, Product Architects, Inc

Powered by Podbean.com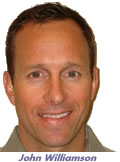 Growing from one to fifty employees


888_ 8/30/10- Larry interviewed John Williamson, CEO, QualVu, and a winner of the Colorado 50, Colorado Companies to Watch! Qualvu has used the power of video and the convenience of the internet to redefine qualitative market research. John explained, "One of the fundamental tenants of qualitative research, and for any listeners not familiar with the category, Qualitative Research is the Why behind the numbers. So you can do a survey, you can ask people to fill out a simple form and find out that maybe their behaviors are changing over time. But QualVu seeks to understand why do they do the things they do, why do they think the things they think. And so we've created a way for any company of any size to tell us who they care about, who their most important customer or potential customer is, and we'll actually arm those people with web cams, and we'll allow that company access to those people's homes, in their place of work that are on the go, to watch them in action. So it really goes beyond what they say it's about what they do that provides that level of intelligence. And we just figured out a way to do that very quickly and efficiently and very cost effectively." John's advice to entrepreneurs in today's environment, "For us it's really come down to running the business tight. It's never been more important than now to be operationally excellent. Pay attention to every detail, become an operator. Especially in these times where you cannot hesitate, not even for a moment, to make really rapid adjustments. To react to emerging opportunities, to change things in the face of those opportunities. Truly understanding our business has been a crucial part of our success, I believe. Then you have to have the courage to take that information and make meaningful adjustments or decisions. For a new entrepreneur that means opportunity. For an existing business a fundamental fact is a lot of those adjustments are painful. You need to divorce what needs to be done from the ego. The good news is..." Listen for more...
Related Links: QualVu || Colorado Companies to Watch || Gala Event || ACG Channel || CCTW Channel || Keywords: John Williamson, QualVu, Colorado Companies to Watch, Qualitative Research, Consumers, Entrepreneurs, Video, Internet 8/30/10 bytes: 6540750
Listen to: John Williamson, CEO, QualVu

Powered by Podbean.com
The complete list
The second annual 50 Colorado Companies to Watch features snapshots of businesses that are thriving – and growing – as selected by the Colorado Office of Economic Development and International Trade and economic development groups and chambers of commerce statewide. Read more about the process and the event, plus check out our business resource guide
Meet the 50 Colorado Companies to Watch
Index of CCTW Interviews - 2010
Adperio, David Asseoff 1/18/11
ADSS, Mark Seglem 3/28/11
ADSS Celebration Week Great Employees = Success 3/28/11
Alpine Waste & Recycling, John Griffith 9/20/10
Eating Recovery Center, Dr. Kenneth L. Weiner 3/14/11
Funovation, Erick Mueller, CoFounder 2/28/11
Infinite Power Solutions (IPS), James Norrod 1/11/11
IP5280, Jeffrey Pearl & John Scarborough 1/24/11
Location 3 Media, Alex Porter, President 3/14/11
M & E Painting, Matt Shoup 11/1/10
Page 1 Solutions, Dan Goldstein 2/7/11
PLAYTIME, Mike Evans 8/12/10
Product Architects, Judy Amabile 8/23/10
QualVu John Williamson, CEO 8/30/10
Red Canyon Software, Barry Hamilton 12/13/10

J B Holston, Newsgator (2009 Winner) 6/1/10
Penny Lewandowski, Edward Lowe Foundation 6/06/11
David Mead, Mead Consulting Group (Sponsor) 6/7/10
Richard Ninneman, Exec VP, M3 Insurance Solutions 6/20/11
Stephanie Steffens, Director Colorado Workforce 6/14/11
David Tolston & Chris Younger, Capital Value Advisors (Sponsor) 2/7/11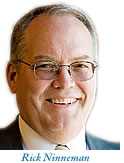 Rick Ninneman: Helping businesses succeed in Colorado


1036_ 6/20/11 - Supporting businesses and the business community here in Colorado, means a great deal to w3w3®. We are fortunate to have Rick Ninneman, the Executive VP-Colorado, for M3 Insurance Solutions for Business, and the Presenting Sponsor as well as a major supporter for the Colorado Companies to Watch program and Gala coming up this week, June 23rd. Rick reminds us that the Colorado Companies to Watch is not just an awards event. "It is in fact, a year round program with an incredible group of alumnae and sponsors that want to help businesses succeed in Colorado." Rick works with so many organizations and companies, we wondered what he felt were the biggest challenges for businesses today. Rick said, "Staying focused on what you do best. You know what makes a company special is its passion and keeping your passion about your hedgehog principle is the thing that makes you different than your competition, I think can get challenging, with so many opportunities that can be presented to a company. I think also, staying active on all the various networking, communication, social networking technologies and all the opportunities to make sure that the message you intend to get out is indeed what is presented to the market place. Be strategic, plan your work, then work your plan." Listen for more as Rick also offers more advice to entrepreneurs and business leaders. Join Stephanie Steffens, Penny Lewandowski, Rick Ninneman, ColoradoBIZ, Nine News, and (Larry and Pat) w3w3.com on 6/23/11...we'll be looking for you...
Related Links: Colorado Companies to Watch || M3 Insurance Solutions for Business || Colorado Companies to Watch Channel || ColoradoBIZ || Top 50 Companies to Watch || Gala Event || Keywords: Rick Ninneman, M3 Insurance, Stephanie Steffens, Penny Lewandowski, Edward Lowe Foundation, Colorado Companies to Watch, Gala Event, COCTW, Second Stage Companies, Colorado Office of Economic Development and International Trade, 6/20/11 bytes=5505256
LISTEN TO: Rick Ninneman, Exec. VP, M3 Insurance

Powered by Podbean.com
Culture and attitude of serving those who serve


991_ 3/28/11 - Larry interviewed Mark Seglem, CEO of Advanced Distributed Sensor Systems (ADSS). ADSS was named a winner for the 2010-11 Colorado Companies to Watch annual awards. ADSS makes portable situation sensor systems for the Department of Defense, other federal agencies, first responders and in fact, they're starting to move into the non-profit world as well as some commercial applications. Mark says, "But, in particular we make portable, expendable sensors, primarily for the DOD to help those men and women who are serving us all around the world." Larry asked, "What has CCTW and being selected as one of the 50 companies that won the award meant to you? Mark told us, "There have been forums and presentations on things like the new healthcare bill, its impact on small businesses, those sorts of things that we would not know about or we would have to go out and hire people to help us with. The networking where we meet other small businesses in Colorado who are trying to grow and do things - to compare notes with other COO's and other management folks. What a tremendous organization and fantastic program for small businesses in Colorado." ADSS was started in 1999 as an SBIR project with a $100K grant from the government. Larry commented, "One of the things that I noticed (in fact you had a team of folks at the awards dinner), and I've been here before in your office, one of the things that I really admire about what you do, above and beyond the results and everything else, is the building of the company culture." Mark replied, "I was fortunate and honored to serve our nation for over 20 years in the Navy as a Naval officer. In fact, my old command, USS Berry is very heavily involved in the operations in Libya right now, and I am very proud of her captain and crew. That sort of culture and that sort of attitude of serving those who serve is the culture of this company. Fundamentally what separates us from other companies, small or large, is this idea of serving those who serve. We make products that help people. Whether it be in the DOD, first responders, police, fire, or in non-profits which is one of the areas we're starting to move into. That's the thing that separates us. If you talk to any of our employees, you'll see that." ...Listen now, there's much more...
Related Links: Distributed Sensors || Colorado Companies to Watch Home || CCTW Event || CCTW Gala Celebration || CCTW Channel || Podcasting Directory || Keywords: Mark Seglem, Advanced Distributed Sensor Systems, ADSS, Colorado Companies to Watch, 50 Companies to Watch winners, SBIR > 3/28/11 Bytes: 6961426
LISTEN to Mark Seglem, President & CEO, Advanced Distributed Sensor Systems, CCTW Winner

Powered by Podbean.com
Hard work and perseverance of the most important people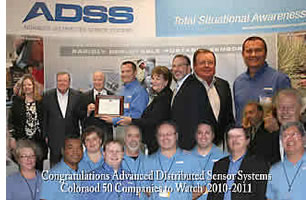 989_ 3/28/11 - We are honoring Advanced Distributed Sensor Systems, one of the 50 selected Colorado Companies to Watch, 2010-11 Winners. Each week for 50 weeks around the year, we celebrate one of these winners. They represent 14% of the businesses here in Colorado - providing 44% of the job growth. This is a critical segment of our economy and a critical element of our economic recovery. Larry Nelson and w3w3.com take special pride in bringing their stories to you. Listen to Mark Seglem, President and CEO of ADSS along with Dave Mead, CCTW sponsor and Congressman Mike Coffman. "I'm Mark Seglem, President and CEO of ADSS. Please let me thank you for coming to this important event in the life of our company. This is a very special day because it recognizes the hard work and perseverance of the most important people in this room, the employees of ADSS. This company was started in 1999 on a $100,000 Small Business Innovative Research Grant from the Department of Defense and has grown into a multi-million dollar operation. The reason for that success is really very, very simple, the folks standing in this room wearing ADSS shirts. I am particularly proud of the recognition they're receiving today because they're receiving it during the most severe economic downturn in our lifetimes. Yet we remain optimistic here at ADSS because it is the fortitude and sweat of these folks along with the thousands of others across our great state that will bring us out of this recession. I'm also very proud because the company produces products that protect our men and women serving around the world. As the father of two Marine officers, there is much more meaning to what we do here than simply making great sensor systems. We have a culture of wanting to help those who help others. I would like to thank Colorado Companies to Watch for this great honor. What a terrific organization they are. Also I would like to personally thank Congressman Mike Coffman for attending today. Congress Coffman, a former Marine officer himself, a veteran of Iraq, is a member of the House Armed Services Committee and more importantly the Chairman of the House Sub-committee on Small Business. Mike's work on those two assignments is absolutely critical to the continued success of small businesses like ADSS." Listen to what Dave Mead the sponsor, of Mead Consulting Group and Colorado Companies to Watch and others had to say...some great ideas...
Related Links: Distributed Sensors || Award Links || Colorado Companies to Watch || CCTW Gala Celebration || CCTW Channel || Mead Consulting Group || Blog || Keywords: Mark Seglem, Advanced Distributed Sensor Systems, ADSS, Colorado Companies to Watch, 50 Companies to Watch winners, Channel: CCTW > 3/28/11 Bytes: 7833289 LISTEN to Mark Seglem, Dave Mead - Mead Consulting & Congressman Mike Coffman

Powered by Podbean.com
If you're an older person, tap into the younger generation


983_ 3/14/11 - We are here at one of the Colorado Companies to Watch Winners for 2010-11, Alex Porter, President of Location3 Media, a digital marketing agency specializing in developing web sites that have great user experiences, that can also be found on the search engines, and then they drive traffic to those webs sites through whatever medium makes the most sense for the clients strategies. Location 3 Media was founded about six months after Google and have really been in the search space along with Google growing up. Larry asked, "How should entrepreneurs be leveraging their digital marketing to help grow their startups?" Alex pointed out, "Startups today, are in a pretty unique position, in the sense that there are so many non traditional ways to get the word out about what they're doing. When we speak with companies just starting out, our first step is to figure out who they're target audience is and where they live out in the digital universe. One of the easiest things to do is to write compelling content around their enterprise. So, what it is, why it's useful, what market is it serving, etc. Then it's finding people online in those areas, whether it's a blog or finding someone with a large following on Twitter, Facebook and LinkedIn. There are so many free opportunities to spread that content. If I was starting up a business today, I would find out who those influential people are, and connect with them through these various entities and then allow them to spread the word. It's really seeding that content, seeding that startup idea and you're going to start getting traffic back to your site and letting it organically grow from there. So there's a lot of great opportunities in the digital space for entrepreneurs today. . We're seeing schools and universities starting to incorporate some of these concepts in their marketing programs, but truly it's difficult to do without immersing yourself in the subject matter. There are some buzz words these days. A digital native and it's really this generation that's growing up immersed in this. One of the things we do is get young kids in here that know nothing but this and allow a lot of ideas flow from them to how we should be able to reach this audience. If you're an older person, I would tap into that younger generation." Alex goes onto talking about challenges and choices for entrepreneurs...
Related Links: Location3 Media || Colorado Companies to Watch Home || CCTW Event || CCTW Gala Celebration || CCTW Channel || Podcasting Directory || Keywords: Alex Porter, Location3 Media, Colorado Companies to Watch, 50 Companies to Watch winners, Digital Marketing, Google, Twitter, Facebook and LinkedIn - 3/14/11 Bytes:6864878 LISTEN to Alex Porter, President, Location 3 Media

Powered by Podbean.com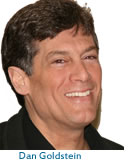 Leads for building your business


964_ 2/7/11 - If your potential clients can't find you, that's a problem. Once they get to your website, if they can't understand or get something out of your website, that's a problem. It's amazing how many businesses don't have those and other important marketing things put together - today we're with an expert. We are interviewing one of the Colorado Companies to Watch winners, Dan Goldstein from Page 1 Solutions. Dan said, "With the Internet the one thing he's seen is constant change. When Page 1 was started ten years ago, Google didn't exist. Now, Google dominates the search engines, on the other hand we have Facebook, YouTube, all kinds of other social media and they are actually garnering more traffic than Google now. So, what you need if you want to be active and successful, is you need to be able to look at those changing environments and be able to react to them quickly." Larry asked for an overview of what Page 1 Solutions does. Dan explained, "Page 1 offers a wide range of solutions. Our slogan used to be, 'Page 1 Solutions: dominate the Internet'." When they started that meant dominating Google. But more and more that means you have to have a successful presence on all of the different vehicles - search engines, social media and all the different ways that people can come to your business or your practice. Page 1 focuses primarily on web site marketing for attorneys, doctors and dentists. They also have a subsidiary, Mega Hunter, that does website marketing for businesses throughout the nation. "We really do everything from soup to nuts. We start by designing their website, we write the content, we work on SEO for their websites, so they show up high on Google. We do lobbying for them. We do all kinds of things with content, some of that includes writing and publishing press releases, building links to come back to the website. More and more though, we're seeing a really high demand for video."...Listen for more...
Related Links: Page 1 Solutions || Colorado Companies to Watch Home || MegaHunter || CCTW Channel || CCTW Event || CCTW Gala Celebration || Keywords: Dan Goldstein, Page 1 Solutions, MegaHunter, Colorado 50 Companies to Watch, Search Engines, Social Media, Google, Facebook, YouTube 2/7/11 bytes=6689335
LISTEN to Dan Goldstein, Page 1 Solutions

Powered by Podbean.com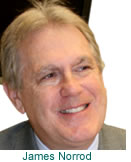 Always hire people better than you are


949_ 1/11/11 - We are with James Norrod, President and CEO, Infinite Power Solutions (IPS), winner of the Colorado 50 Companies to Watch, 2010. We are beginning the New Year and Larry's first question was regarding the overall future of business. The word that sums it up in for James is 'improvement'."Unemployment numbers are coming down. I think business is improving, the economy is improving. The thing I've noticed is the investors seem to be letting go of their money a little better. The VC's and private equity world seem to be investing in companies like Infinite Power Solutions and others, where two years ago they really held back in putting money into companies like ours. So I think the general environment is getting better and improving." Over the last five years IPS has raised $65 million. "We believe the cash in the company now is sufficient to do what we want to do going forward." They have some great investors in the company, "In fact the last round, all of the current investors participated. But we brought in a few new ones like Metronic, Generation Investment Management, which is Al Gore's investment company out of the UK, so some great new investors have come into the company and we are very excited about the future and those investors. Wondering what Infinite Power Solutions does? They are the leader in thin film solid state rechargeable batteries. They make a very small, paper thin battery that is used in applications such as medical devices, smart cards/biometric cards, used in wireless sensors in certain industrial applications where changing batteries is a very difficult thing to do. When asked for advice for business, things to do or to avoid, James replied, "I'm old fashioned in my answer to this. It's all about the people. As a CEO coming into a business like ours, I say, we are only as good as the team that we have. So our goal is to hire the very best people and then give them the opportunity to do their job and do it well. That's what I do personally and I am very proud of the team we have at IPS. My advice for new CEO's is always hire people better than you are."When asked for advice for business, things to do or to avoid, James replied, "I'm old fashioned in my answer to this. It's all about the people. As a CEO coming into a business like ours, I say, we are only as good as the team that we have. So our goal is to hire the very best people and then give them the opportunity to do their job and do it well. That's what I do personally and I am very proud of the team we have at IPS. My advice for new CEO's is always hire people better than you are." James is also past president of Segway...listen, there's more...
Related Links: Infinite Power Solutions || Colorado Companies to Watch Home || CCTW Channel || CCTW Event || CCTW Gala Celebration || Keywords: James Norrod, Infinite Power Solutions, IPS, Thin Film Solid State Rechargeable Batteries, Colorado Companies to Watch, Al Gore, Measurable Goals, Winners 1/11/11 bytes=6795496
LISTEN to James D. Norrod, President & CEO, Infinite Power Solutions, Inc.

Powered by Podbean.com
Food on the table vs. company culture


919_ 11/1/10- Larry talked with Matt Shoup, President, M&E Painting, and winner of the Colorado 50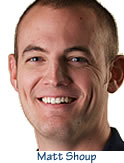 Companies to Watch, 2010. Matt talked about a number of points that brought them from the entrepreneurial depths and challenges to a winning position for everyone. Matt said, "When I founded M & E Painting in 2005, I admit, I wasn't thinking much about the culture of the company. At that stage of my entrepreneurial career, I was concerned almost exclusively with getting food on the table for my family. As business progressed, and we saw great success and growth, I started focusing on the next logical steps of growing the business and scaling up business practice. I kept hearing about "company culture," but I supposed I had held a fairly fatalist notion that the culture of a company had a mind of its own and there wasn't a whole lot to be done to manipulate it. I certainly didn't think it was a worthy top priority, but as I read and researched, I realized that a company worth working for is a company whose culture has been carefully crafted. I went at it with the same tenacity I had used solely for breadwinning. We carefully constructed a precise company vision and values and made them concrete with measurable goals. We began celebrating excellence with surprise bonuses for exemplary work, and when the company had success, we hosted events outside of the four walls of the business to congratulate each other. By the end of 2009, our company had grown nearly 500% with revenues just over $2,000,000. It seemed clear that we had created a culture of distinction, drive, growth, and a genuine love for the job. From the outside, things seemed great. But on the inside, we were losing a grip on our goals. An expansion division of our company flopped, costing us tens of thousands, and we were forced to finally notice two key long-term team members who were poisoning the atmosphere, coasting through and even flat out ignoring the basic functions of the job. Then the real dirty work started as we dealt with the aftermath their apathy had created. Unpaid bills, unhappy customers, and a pile of uncompleted documents essential to our performance had to be waded through and tackled by... Listen for more as today they are winners...
Related Links: M & E Painting || Colorado Companies to Watch Home || CCTW Channel || CCTW Event || CCTW Gala Celebration Keywords: Matt Shoup, M&E Painting, Colorado Companies to Watch, Entrepreneurs, Measurable Goals, Winners > 11/1/10 bytes: 6738550 Listen to: Matt Shoup

Powered by Podbean.com
Our product is made right here in Colorado not China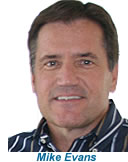 882_ 8/16/10- As part of the coverage of the 50 Colorado Companies to Watch, 2010, Larry interviewed a winner, Mike Evans Founder, CEO, and President of PLAYTIME. Their new headquarters is 64,000 sq. feet, but what they are doing is much more impressive. They are 12 years old, and had 10 competitors that are now out of business. Mike explained, "Playtime is a unique provider of themed playgrounds. In Colorado we just opened the Cherry Creek Mall Play. For a dozen years or so we had the breakfast set out there with the waffles, bacon and eggs,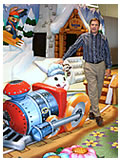 and so it's kind of an icon in the community. That's really what we do, we create icons one project at a time. But opening the Looney Tunes, the Warner Bros Play area last week, was really special. That's sort of how we're known, we bring some unique brands to life and really create wonderful destinations. We're often asked how this thing grew organically. Certainly the next question is where are you going. We've accidentally gotten into the international market with projects in Dubai, we're in all corners, a couple of projects in Australia. So people know about our products now. We're getting more and more people calling us. We can control our growth. We're growing exponentially here in the U.S. I mentioned earlier Seoul, Korea. Laughingly maybe they assume our product comes from China, everything is made in China now - But our product is made right here in Colorado and that's because it is so uniquely creative, it's not just popping out of a widget factory. Being opportunistic is one thing an entrepreneur does. Being unique for your customers. Kids have a unique experience with our playground. We want the customer to have an experience when they show up at Playtime. So all the departments here have a unique theme...There's more...
Related Links: PLAYTIME || Colorado Companies to Watch Home || CCTW Channel || CCTW Event || CCTW Gala Celebration || || Keywords: Mike Evans, PLAYTIME, Colorado Companies to Watch, Playground, CCTW, Global, Colorado,
8/16/2010 bytes: 7007820 Listen to: Mike Evans, President & CEO, Playtime

Powered by Podbean.com