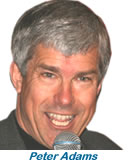 Balanced community: entrepreneurs,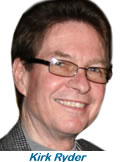 service providers, investors


1172_ 3/5/12 - Taking it to the next level, that's what co-executive directors, Peter Adams and Kirk Ryder plan to do with the Rockies Venture Club. The RVC 2.0 concept embraces the great 26 year history of Rockies Venture Club as an organization that supports Entrepreneurs in their search for capital to grow their business. RVC 2.0 takes that history and adds some new twists to make the process more effective and more fun. Larry asked them, "What are some of the new things we can hope to see from RVC 2.0?" Here are a few points about RVC 2.0. 1 Interactive: Audience Response System 2) "Venturetainment" 3) Balance Entrepreneur/Investor Focus a. Balance the Community: entrepreneurs, service providers, investors b. Programs to CREATE more investors i. Angel Bootcamp ii. Investment Advisor Recruitment and training 4) Focus on Results: Investor Forum a. Metric Driven 5) Connecting the players in Colorado's Entrepreneurial Ecosystem 6) Removing Friction: Education Entrepreneur, Education Investor, Connection, Investor Forum 7) Elevating the Quality of investment Opportunities and Presentations: Pitch Academy. Larry asked, "What new concepts can we expect to see at the Angel Capital Summit?" They replied with excitement, "The first day is comprised of a new Angel Investor Bootcamp where uninitiated investors can learn all of the fundamentals from analyzing deal quality to term sheets, syndication and portfolio strategies. The second day is filled with high quality pitches where each presenter has had between four and eight hours of one-on-one pitch coaching. The third day will be for accredited investors only, Angels and Venture capital firms. This is where experienced and new investors can work together to analyze deals, work out due diligence, negotiate term sheets together and make great investments. We're providing professional facilitation services to help make this process work. Throughout the event we'll have interactive features such as audience polling and a new concept called 'Venture Bucks' where each attendee gets $100, 000 to "invest" in the companies they like. The winners with the most investment will receive valuable prizes. Listen for more...
Related Links: Angel Capital Summit || Venture Capital || Rockies Venture Club || Entrepreneurs Channel || Podcast Directory || Keywords: Peter Adams and Kirk Ryder, Rockies Venture Club, Venture Capital, Angel Investors, Entrepreneurs, Bootcamp, Investment Advisor, Colorado's Entrepreneurial Ecosystem, Pitch Academy - bytes=6861952
LISTEN TO: Peter Adams & Kirk Ryder, Co Exec Dir, RVC

Powered by Podbean.com
Franchising a whole new perspective for fun and profit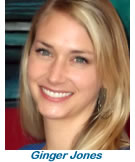 1174_ 3/5/12 - The company's vision of inspired success and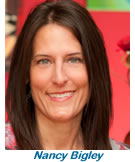 creative expression highlights changes in today's culture. Nancy Bigley, CEO & Co-Owner and Stephanie King-Myers President/COO & Co-Owner both made the transition from corporate America to launch Bottle & Bottega and franchise their concept across the country. A month later, in December 2011 they sold their first franchise to Ginger Jones a former pharmaceutical business development manager in Denver, CO. Ginger opened the first Bottle & Bottega franchise in Denver in January 2012. With a high focus on giving back and working within the local community, Jones has in a short amount of time partnered with many wonderful local business owners within her territory to bring inspiration, joy and new business to the Denver community. Larry interviewed Nancy and Ginger about this new franchising opportunity. The owners of Bottle & Bottega, an interactive painting and wine party business for the non-artist, are passionate about a lot of things these days. Primarily though, they are passionate about giving other executives across the country the opportunity to hang up their corporate hats and take the leap into business ownership and become passionate about work again. With 20 years of franchise experience with companies such as Dunkin' Brands (Dunkin Donuts & Baskin Robbins) Nancy knew a solid and successful business model when she saw it. Partnering with King-Myers in February 2011 the duo refined King-Myers original business model and strategy started in 2009, built their solid infrastructure and launched their franchise offering in November 2011. Bottle & Bottega's vision for both their guests and their franchisees is to inspire success through creative expression. Inspiring people to push beyond their limits and take that leap of faith and try something they have never tried before is what Jones looks forward to creating at each of her Denver events. "The look of surprise and accomplishment on everyone's faces as they leave with their new creation really makes what I'm doing worthwhile", says Ginger. Bottle & Bottega's vision for both their guests and their franchisees is to inspire success through creative expression. Inspiring people to push beyond their limits and take that leap of faith and try something they have never tried before is what Jones looks forward to creating at each of her Denver events. "The look of surprise and accomplishment on everyone's faces as they leave with their new creation really makes what I'm doing worthwhile", says Jones. Listen for more ideas...
Related Links: Bottle & Bottega Home || Denver Bottle & Bottega || Franchise || Crazy Good Marketing || Podcasting Directory || Keywords: Nancy Bigley, Ginger Jones, Bottle & Bottega, Franchise, Art, Wine, Interactive, Creative Expression, - bytes=5856342
LISTEN TO: NBigley - Ginger Jones, Bottle & Bottega

Powered by Podbean.com
Really interesting phenomenon coming in transportation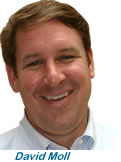 1168_ 2/27/12 - Take a look into the future phenomenon of transportation fuel and efficiency. Last week David Moll shared some important information relevant to early stage companies looking for capital. His past experience and success as Webroot CEO is enough to perk the ears of most folks. But there is much more to David than that. Today, we know David as the founder of Infield Capital a Boulder based venture capital fund that is focused on the clean technology space for the transportation industry. To David Moll, that's really important "...because as a smaller fund, and because it's our first fund, we wanted to make sure we had a high degree of focus to make sure we were deeply educated in this space." Today they have ten companies in their portfolio and are happy with nine. "I think we have as tight a focus as you're going to find for venture capital." A couple of weeks ago, David attended the Detroit auto show. It is such an important event... This year's show was really the 'foot forward show' in Dave's mind. What he saw this year, "first the feeling of the show was much more electric and second the offerings at the show were also more electric. It was fun to see that basically every auto manufacturer had a production electric vehicle on the floor." That speaks volumes to the new CAFE standards which push requirements into 54.5 miles per gallon, really do have an impact. Consumer voice is being heard, over one million Prius' have been sold worldwide. We're seeing, the hybrid is really the first wave, but it's definitely a consumer priority. We see a lot of smaller cars. We think there is a really interesting phenomenon coming in transportation. Cars for sure, but on a worldwide basis you can't help but look at motor cycles, scooters, rickshaws and cars as where the conversation is. We're seeing more and more emphasis around emissions around the world, and in North America the conversation around efficiency and that's going to continue." Listen for more...
Related Links: Infield Capital || Venture Capital || Entrepreneurs Channel || Podcast Directory || Keywords: David Moll, Infield Capital, Venture Capital, Angel Investors, Entrepreneurs, Early Stage, VC Firm, Fuel Efficiency, CNG, Compressed Natural Gas, Detroit bytes=6647957
LISTEN TO: David Moll, Founder, Infield Capital

Powered by Podbean.com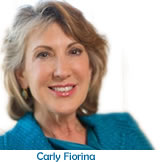 Women and Leadership: How the Soft Stuff Can Lead to Hard Results


1160/RR_ 2/6/12 - ACG Denver 2012 Rocky Mountain Corporate Growth Conference is right around the corner - March 13 and 14th. Keynote Speaker - Carly Fiorina.
Her unparalleled record of hard work and success includes more than two decades at AT&T and Lucent Technologies, where she led the largest-of-its-time IPO of Lucent and became President of its largest business. In 1998, she was first named as Fortune magazine's most powerful female American executive and continued to top this list throughout her tenure at HP. Carly has led profound change and transition within her companies, and she will share her insights on how she was able to lead organizations that could capitalize on opportunities and always stay adaptable.
This conference offers an opportunity to learn from some of our cultures great leaders. It certainly is exciting so at w3w3.com, we looked to past ACG Conferences and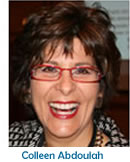 decided to share our experience of 2008 with the conference and speaker Colleen Abdoulah. Titled BUILD, BUY or SELL... The ACG Corporate Growth Conference exhibited a culture of innovation from the start... I loved the registration process; In a private room, spacey, organized, friendly and efficient! From there we ran the gauntlet of booths and industry leaders to a fine sit-down breakfast and the first morning keynote Colleen Abdoulah - WOW - blew our socks off! Energetic - enthusiastic - fun and funny, she approached her presentation with zeal and enthusiasm. Colleen asked, "What is leadership? It is bringing out the best in ourselves and others. Don't tolerate bad behaviors from anyone, male or female." The day continued with excellent panels, sparking creative, innovative, enthusiasm and a desire to get back into the action – glad the conference was interactive. Tidbit: How to determine the value of your business to others: Colleen says, 1) Consistent Improvement of Cash Flows; 2) Your Growth Story; 3) Capable Management Team; and 4) Solid performance history.
Related Links: 2012 Rocky Mountain Corporate Growth Conference || WOW Home Page || ACG Denver || M&A ACG Channel || Keywords: ACG Rocky Mountain Capital Growth Conference, Carly Fiorina, WOW, Colleen Abdoulah - bytes=25719016
LISTEN to Colleen Abdoulah, CEO/Chairman, WOW

Powered by Podbean.com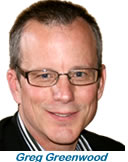 The secret weapon is good old fashioned customer service


1171_ 3/5/12 - It is a pleasure to introduce you to another Colorado Companies to Watch winner, Greg Greenwood, President and CEO of comCables. They are a manufacturer and distributor of cables and connectors for Ethernet and fiber optic networks, low voltage, surveillance and security systems. Structural cabling products are really the 'information highway' connecting all the IP systems. They also have a distribution division which is low voltage systems, so fire alarms systems, security surveillance, call access... They started their business, inside another business in April of 1999. comCables has been an asset to the Colorado community and continues to build its brand and product line expertise. With 5 locations to foster its national presence and a location in Cabo San Lucas, B.C.S., Mexico, comCables continues to grow and expand in its current market place. Larry asked, "Greg you run into all kinds of businesses and individuals and you're very active in the community... What are some of the challenges entrepreneurs will experience in the coming year?" With experience on his side, Greg replied, "What we see in our industry is the big are getting bigger, and the smaller need to be more nimble and focused. I would suggest to figure out what your really focused on and stay there, be really good to your customers. Opportunities? With larger companies getting bigger and unstable markets, we've found the secret weapon is good old fashioned customer service. Not just that you're handling a customer well, but you're creating an experience with the customer that they're not getting somewhere else. For us it's the keystone of our business. We are serving them and empowering them with the knowledge and the products that we provide, and I think that is a long term strategy for any business."Greg and comCables is very active in the community adopting the Sun Valley Youth Center [the poorest zip code in all of Colorado] there is a very special need for the families there. "We've taken our clothes, our resources and our customers, and engaged all of our relationships in the support of that community there. Since 2011, we offer a scholarship to an inner city college student." He believes that income creates an ability for impact and so our obligation and responsibility to the community is not just to take from it, but to provide back to it. There's much more entrepreneurial advice...listen...
Related Links: comCables || Colorado Companies to Watch || Colorado Companies to Watch Channel || Sun Valley Youth Center || Gala Event || Keywords: Greg Greenwood, comCables, Lowe Foundation, Colorado Companies to Watch, Gala Event, COCTW, Second Stage Companies, Colorado Office of Economic Development and International Trade, Sun Valley Youth Center - bytes=5032545
LISTEN TO: Greg Greenwood, President/CEO comCables

Powered by Podbean.com
Looking for ways to adapt the use of the cell phone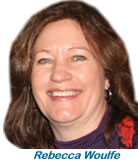 1173_ 3/5/12 - We've corralled a very important person, as it relates to the meeting tonight, here at the Rockies Venture Club - we're talking to Rebecca Woulfe, President and CEO of Acadium. Acadium is focusing on cellular technology, looking for ways to adapt the use of the cell phone to encourage people to use it for education, for conferences, for meetings like this evening's. So we are really taking advantage of what the cell phone has to offer. Her companies first solution that they've come to market with is a product called mClick. We put audience response functionality onto the cell phone. So, people don't have to have hand held devices or remotes to respond. You don't have to purchase clickers/remotes or hand them out and deal with all of that, everyone simply pulls out their cell phones. Larry asked Rebecca to share some of her thoughts about wireless and the marketplace today. Rebecca shared some interesting statistics "One of the facts is how the younger generation has adopted the cell phone and driven the technology. As of Q4 2008, as a country, we actually send more text messages than we do voice calls with our cell phones. In fact there are over 150 million text messages in the United States every single month. The average 17 year old is going to send over 2000 text messages. We are really seeing a shift in how we communicate. It is one of the more surprising trends and it is why mClick uses SMS for text messaging because any phone can be used - you don't have to have a smart phone or data plan, it's all SMS or text messaging based. We are also seeing a fast adoption of smart phones; really people are turning their phones into their computer. Rebecca said, "I believe it's 56% of all executives do most of their computing work on their phone vs. laptop."
Related Links: Acadium, Mobile Feedback and Data Collection || Rockies Venture Club || Communication Technologies Channel || Blog || Keywords: Rebecca Woulfe, Acadium, Cell Phone, Mobile Feedback, Data Collection, Rockies Venture Club, Wireless, Text Messages, Smart Phones - bytes=3252874
LISTEN TO: Rebecca Woulfe, President/CEO, Acadium

Powered by Podbean.com
The daily struggle of creating something out of nothing


1167_ 2/27/12 - Lucy Sanders, CEO for the National Center for Women and Information Technology or NCWIT along with Larry Nelson, Director of w3w3® Media Network interviewed Celia Francis, CEO of WeeWorld. WeeWorld is social network for tweens and teens, one of the top ten sites for that age group in the United States and they spend their time visualizing and playing games and expressing themselves and being creative. We really are focused on an idea of personalized entertainment with the idea of thinking about more ways that you can get people in that age group involved in design, creativity and self expression. We've moved over to the mobile world on both iOS and Android, it's called the Weenie Avatar Creator - very popular, top 100 apps. She offers a great deal of useful entrepreneurship advice. Celia says her story begins when she was a kid. Growing up as a first generation American. Her German mother complained about how all the American products were not high quality, not beautiful, and how she wished she had more long lasting, beautiful products from Germany. Celia felt sort of a nationalistic pride and that started her on this journey of wanting to create great products for consumers. She spent a lot of her time as a student thinking about design and technology - and studying product development. w3w3® Media Network is proud and honored to bring another NCWIT interview to our audience. We've long since recognized the need for education and support for our youth and particularly for young women, in math and science, engineering and technology. The women we interview are bright guiding lights for the future of our youth, generously sharing their experiences - challenges and all. They are inspiring, often humorous and motivating. This series is a real jewel and a valuable set of tools for the future of young women and everyone who has the good fortune to listen...there's much more, listen now...
Related Links: Wee World || Wired Magazine Article || NCWIT Home || NCWIT Practice || NCWIT Blog || Heroes Channel || Keywords: Celia Francis, WeeWorld, Social Network, Tweens, Teens, iOS, Android, Weenie Avatar Creator, Lucy Sanders, National Center for Women and Information Technology, NCWIT, w3w3® Media Network - bytes=22096982
LISTEN TO: Celia Francis, CEO, WeeWorld

Powered by Podbean.com
Essential elements of a winning logo design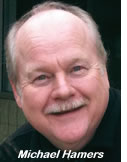 1169RR_ 2/27/12 - Before a logo is designed it is imperative that the branding strategy, mission statement and positioning are clear. Larry sat down with long-term colleague Michael Hamers, Founder and CEO of LightSpeed Commercial Arts to discuss the visual aspect of building your business. Mike went unto explain, "I need to understand the human side of the company we're branding… it's people. Who is this company, what are their Values, what do they think is Important, what is their Corporate culture. My logo will be a symbolic expression that will represent the People, the Product, and the Promise." He added, "Brand identity is the visual and verbal expression of the brand. A logo is the shortest, fastest form of communication available. You can see it, hold it, wear it,, watch it move. It starts with a brand name, then the brandmark builds out into the matrix of tools and communications: from business cards, to websites, fleet trucks to signage, brand identity increases awareness and builds businesses. Next on the list is the tagline. Often I'm involved in creating the tagline as well. The tagline is very important because 75% of the time I am designing to the tagline, or what I often times call a positioning statement. Your company name is who you are (and often is a made-up word anyhow), but the tagline can offer much more information like WHAT you do or HOW you are unique. It's a slogan, a clarifier, company statement or guiding principle that describes, synopsizes or helps create an interest. Although the brand is much more that a brand mark, the logo is virtually indistinguishable from the brand in the eyes of the consumer. It needs to be unique, memorable and meaningful. The concept needs to be immediately understood. Effective identity is valued because it builds awareness; increases recognition; communicates uniqueness; and expresses a competitive difference...Listen for more...
Related Links: LightSpeed Commercial Arts || Logo Design || Entrepreneurs || Blog || Keywords: Michael Hamers, LightSpeed Commercial Arts, Logo, Design, Brand, Tagline, Awareness, Recognition, Uniqueness, Competitive Difference - bytes: 9385485
Listen: Michael Hamers, Founder/CEO, LightSpeed Commercial Arts

Powered by Podbean.com
Achieving Your Personal and Professional Goals
933_ Don't Let Another Year Go By - The Ultimate Win is Yours
- Larry
Nelson has taught this material in seminars in over a dozen countries, from China to Canada, from Norway to Australia, from Germany to Japan as well as throughout the USA. He shares the results of his international research about the Characteristics of an Achiever and then goes on to help you lay out your "personalized blueprint" to personal and professional success. Larry is an internationally published author, has been a consultant to many Fortune 1000 companies and is best known for his train-the-trainer programs. ...listen now a complete step-by-step program including a downloadable manual and resource guide...this is an in-depth strategic planning and goal setting system for achievers...Read More about how to Supercharge Your Business... The links below are valuable and extremely helpful to setting your course for the next year! And they're free.
Related Links: Ultimate Win Resources || Training Trends || 3-Filters Technology™ || Podcasting Directory || Your Goal || Keywords: Ultimate Win, Your Goal, Training Trends, 3-Filters TechnologyTM, Setting Goals, Larry Nelson; 11/29/10 Chnl: Entrepreneurs
w3w3.com can help you...
Support the Community - Grow Your Business &
Increase Your Profits! CHECK OUT this link
Get your copy of Larry Nelson's popular book...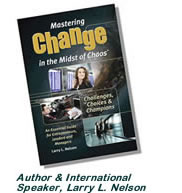 Change Is Not an Event,
It Is an Ongoing Process
as it is with Chaos
Check out the Mastering Change Blog
Get your Copy at Amazon
Supercharge Your Business!
Seminars / Keynotes

LIBRARY_______
Associations
Beyond the Trends
Cyber Security
Entrepreneurs
Ethics
Homeland Security
In the News
Leader Profiles
Mastering Change
Renewable Energy
Resources
Software
Success Stories
Training Trends
Venture Capital
Video Blogs

w3w3®

Archives


Google, Ask, Bing and Yahoo rank Colorado's w3w3.com in the top 10 for the "Business Internet Talk Radio" show
They have millions of listings in our category. We are ranked in the top ten. The same is true for the category "Entrepreneurs Internet Talk Radio" show