Major mistakes made in negotiating and the answers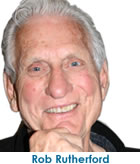 1196_ 4/16/12 - We're here with a dear friend, that we have done a lot of business with over the years, Dr. Robert Rutherford and we are focused on the NO-to-GO. If you have a question about negotiating, Rob is the guy to go to. He's also a prolific author and Larry suggests you check out his books for answers. Rob tells us he is amazed at the bad rap negotiating has. Most people have an incomplete, inaccurate view of what negotiating is and what it is not. It's not, 'get the last slam dunk... get the last penny out of the person. It is not 'get all you can off the table' kind of thing. Negotiating is an effort to gain an initial agreement that otherwise couldn't be done. There are many things that are negotiable and many things that are not. Rob said, "Personally, I think most things are negotiable and my own personal opinion is, they're not worth negotiating. It's not worth the time, it's not worth the effort, no it's just not worth it. But those things that are worth negotiating - there are special things that should be done in the effort to get the right kind of agreement. Larry asked, "What are some of the most common mistakes made when people think they're negotiating?" Rob replied, "I think one of the most common mistakes made is, 'I don't have to tell the other person what I want, I'm going to hold everything in, I'm going to be secretive.... Let me ask, how in the world are we going to get a win/win, initial agreement if I don't tell you what I want out of the deal? It just totally mystifies me. That's a major mistake. I think another major mistake made in negotiating is seeing the other person as the enemy. Now in some cases it may be. But, what in the heck are you doing negotiating with them to begin with, if they're the enemy? Unless you really have to. Larry asked, "Let's say I have an appointment with an organization and I want to work out a deal. What are some things I should do in preparation?" Rob said, "Well I have a business card, I'm glad you asked. On this business card it has three different categories 1.) Preparing for Negotiation and then it goes through the steps like, Know the purpose; Understand issues thoroughly.... The 2nd part of that is the actual negotiating itself 'in the arena'. You should seek a win-win, mutual gain for an example. Expect to win, manage expectations, not only your own but the other party... After the negotiation. It's amazing to me, there are some people that are really good at negotiating but they're not good at keeping the deal...Listen for more...
Related Links: No-to-Go Home || Rob's Books || PodCasting Directory || Training Trends Channel || Keywords: Rob Rutherford, Negotiating, No-to-Go, Entrepreneur, Training, Mistakes, Purpose, Most Things are Negotiable, Preparing, Win/win - bytes=5513198
LISTEN TO: Rob Rutherford, NO to GO Programs

Powered by Podbean.com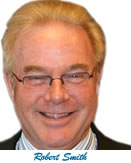 Strategic growth, marketing, sales and business development


1198_ 4/16/12 - Here again at this very interesting TiE-Rockies program, we're talking to a newcomer to our community, Robert Smith of Axcelerate Worldwide. Bob tells us, Axcelerate Worldwide does equity based consulting and deals predominantly in the area of strategic growth and marketing, sales and business development. They take on different levels of participation in companies and grow with them. Axcelerate works in about 200 different industries all over the world from Brisbane, Australia to the UK. Bob said, they were invited to TiE to meet some new people and do some networking. Offline while talking, Bob told Larry about a bit of business advice he was once given. It's worth repeating.... this came from a gentleman named Jack Stack in St. Louis Missouri in addition to his business he has a program called the Great Game of Business, and Jack is the 'father of open book management'. The advice he offered to Bob was, "When we're making business decisions about acquiring a business or in the M&A area etc., whenever we make business decisions, always do the right thing in making sure you're taking good care of the people who are in that business. Always do the next right thing because that is where we have the impact on relative not only to the employees and the officers and stockholders, but as it impacts the community." "What are the biggest challenges and opportunities for entrepreneurs today?" Bob relied, "I think the biggest challenge is building your strategic growth models - that you actually know how to do that within the financial metrics. Before we had the ability to make a few mistakes here and there, I think it's much less forgiving in this economy right now. The greatest opportunity, to find those niche markets where we can serve, relative to whether it's healthcare or transportation or energy, and really focusing our energies on helping entrepreneurs to grow and expand within those fields."...listen for more...
Related Links: Axcelerate Worldwide || TiE Rockies Colorado || Charter Members || Entrepreneurs Channel || Keywords: Bob Smith, Axcelerate Worldwide, TiE Rockies Colorado, Charter Members, Entrepreneur, Strategic Growth, Marketing, Sales, Business Development, bytes=3299686
LISTEN to Robert C. Smith, President, Axcelerate Worldwide

Powered by Podbean.com
Crowd Funding and the Crowd Funding Alliance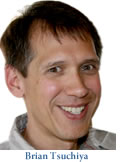 1192_ 4/9/12 - We've been hearing about Crowd Funding from Brian Tsuchiya for a couple of years (May 17, 2010 interview). Brian explained at that time, "There's a gap if you're not VC fundable (which is only one in a thousand businesses that are VC fundable, roughly), it's tough to find investors. If you don't have the assets, banks aren't going to lend you the money - You need 1/2 to two million dollars, angels - most angels don't invest that much. You know the average syndicated investment from an angel group is only a quarter million dollars. "What we are focused on is getting that money from a crowd. So imagine 1,000 people, and that's a lot, but as an example, and they each gave you $100. Now there's a lot of money in that. Can you find a lot of people that can give you a thousand or a hundred bucks? Well, that's the concept. You're getting a small amount of money that you would typically think of in terms of an investor, but you get a lot more of those people. The cash funding hole is basically this quarter million to two million dollar range, that's just hard to find. It's just not something people think of in terms of funding their business, but it is viable." Fast forward to March 2012, and now the excitement has a hit a new high! with the recent passage of the JOBS act (H.R. 3606). We know you've been hearing about this legislation - the news is being reported everywhere. During the process of getting involved Brian has reached out to the industry connectors, Woodie (Sherwood) Neiss, author of the bill with his partners Jason Best and Zak Cassady-Dorion among them. Brian's been reaching out, talking to and getting to know them. They're in the process of creating a self-regulatory organization and they've asked Brian to join them. "As part of the conversation", Brian said, "we're going to talk about Crowd Funding Alliance and see if we have their support." If he has their support, Brian will come back and incorporate. He said, "It is his intention, to create the Cloud Funding Alliance, ideally this will be the global trade association, based in Denver, Colorado. We have Wall Street on the east coast, technology on the west coast and we want Denver, right in the center to be headquarters for Crowd Funding." There's more...
Related Links: StartUpGuru || Funding Launch Pad || Jumpstart Our Business Startup Act || Venture Capital || Entrepreneurs Channel || Keywords: Brian Tsuchiya, Startup Guru, Crowd Funding Alliance, Entrepreneurs, CrowdFunding, Vim Funding, Jobs Act, H.R. 3606, Advisor, Colorado, Entrepreneur, bytes=4305296
LISTEN TO: Brian Tsuchiya, Startup Guru

Powered by Podbean.com
Startups in Boulder, Business is a Real Pitch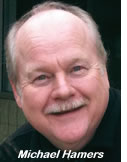 1194_ 4/9/12 - With all the successful startup systems, Boulder is thought of as a "Mecca" and others are in in awe. 25 states plan on sending delegates to Boulder in June to observe and learn how the New Venture Group and others like Foundry Group, Boulder TechStars, etc,. are making Boulder the hotbed of startups. Brad Feld is a well-known venture capitalist and supporter of the entrepreneurs in our area and was very involved with this program. Brad was gratefully thanked for the financial donation he made for a porcelain chamber; a $25,000 donation for the first-floor men's room in the Wolf Law Library building to be named after him. The bathroom inauguration, a gift to the Law School for all they have done for entrepreneurship in Boulder. "I don't like to pay whole buildings as they tend to be too expensive... but bathrooms hold a special place in my heart." Brad joked he has being prodded to change the placard from "Inspiration comes at inconvenient times!" Brad proudly visits his masterpiece of plumbing every couple of months. The money will be used to support the needs of various entrepreneurial group functions at the CU Wolf Library. Baker Hostetler, attorney & registered broker dealer, informed the crowd that the laws on funding have not changed since 1930! Jumpstart Our Business Startup Act (JOBS Act) Not just pennies from heaven – but rules up in the air! The rules were finally approved by Congress this week with much bipartisan support. This includes both how to solicit funds and types of funding methods allowed for early and mid-stage companies. Briefly, Rule 504 allows for crowd-funding and new solicitation rules to include non-accredited investors. The new limit is $1 million dollars per year. There were also five pitches from newer companies. First up was Acadium, presented by Rebecca Wolf. Then Antezen – presented by Shashank Shekha. Then GizMonyx – Where innovation meets inspiration – presented by Nate DeVault. Then Cleverlike.com makes the music better with SmartSound – presented by Brian Dickman. and followed by BlogMutt – We work like a dog to fill up your blog – presented by Scott Yates. *Special thanks to Mike Hamers, founder of Lightspeed Commercial Arts for covering this event for us.
Related Links: Silicon Flatirons || Foundry Group || Acadium || Antezen || GizMonyx || SmartSound || BlogMutt || Lightspeed Commercial Arts || Keywords: Silicon Flatirons, Brad Feld, Brad Bernthal, Entrepreneurs, Mike Hamers, Lightspeed Commercial Arts, Foundry Group, Acadium, Antezen, GizMonyx, SmartSound, BlogMutt

Get your copy of Larry Nelson's popular book...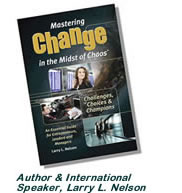 Change Is Not an Event,
It Is an Ongoing Process
as it is with Chaos
Check out the Mastering Change Blog
Get your Copy at Amazon
Supercharge Your Business!
Seminars / Keynotes
w3w3.com can help you...
Support the Community - Grow Your Business &
Increase Your Profits! CHECK OUT this link
Construction to Telecommunications to Investing


1195_ 4/16/12 - We are at the TiE Rockies meeting today, this is a very excellent meeting. We've corralled a couple of people here, charter members and very involved with TiE. The TiE Charter Members: '...network and cultivate relationships with other Charter Members who are successful entrepreneurs, passionate about the mission of TiE, and are keen to mentor aspiring entrepreneurs'.
Raouf Abdel has a very interesting background, we'll hear about that, but also get his perspective on some business issues. Raouf spent the early part of his career in the construction world applied in the telecom space. He was with Kiewit Corporation, a very large private construction company out of Omaha, Nebraska. They had two investments in large telecommunication companies, the first, MFS Communications. Raouf spent a number of years there and built telecom networks all over the U.S. and overseas where he built networks in Europe and Asia. Their second investment was in Level3 Communications. They invested the first $2.5 Billion. Not a lot of people actually remember this, but that's how Level3 got it's start. Jim Crowe the current CEO and Founder worked for Kiewit and was also the CEO of MFS Communications. That's what brought Raouf to Colorado, Level 3, and he spent eleven years there from the very beginning all the way to where they built a 20,000 mile network. He played a pretty big leadership role in the build out and then went on to do a number of general management, commercial roles, including lots of the M&A work that the company went through. Raouf's last role there was president of the Enterprise Business Unit. Raouf tells us he is now on the hunt for new opportunities, possibly a partnership with a private equity firm, new acquisitions here in town, continuing his ride on the 'entrepreneurial rollercoaster', and also pursuing other potential investments and opportunities here in Denver. "What are the greatest challenges and opportunities entrepreneurs face today?" He said, "I think to be an entrepreneur you have to have a lot of gumption, a lot of perseverance and usually some luck. It can be a tough ride, it can be very stressful in the beginning because you never know where it's going to go and whether you're going to actually have a successful venture. They don't all turn into companies or corporations. You have to have a good idea. You have to have the commitment and the perseverance..." There's much more, listen now...
Related Links: Raouf Abdel || TiE Rockies Colorado || Charter Members || PodCasting Directory || Keywords: Raouf Abdel, Level3, Enterprise Business Unit, Telecom, Telecommunications, Investing, Kiewit, MFS Communications, Entrepreneurs, Successful Venture, CereScan bytes=5274543
LISTEN TO: Raouf Abdel

Powered by Podbean.com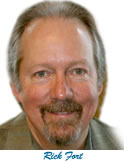 Today focused on the investor side, more Angel Investment


1197_ 4/16/12 - We're talking with Rick Fort of The Fort Knocks Company here at the TiE Rockies Charter Members program. Rick's background is as an entrepreneur - he started a company in 1995 called Educational Sales Management. It was an organization that provided educational sales services in particular to colleges and universities, in their admissions process. They would be the out sourced admissions department. Rick grew the company over a 16 year period and last summer sold it to a division of Xerox Corp. We got to about 800 employees and $50 million and had a nice exit. Rick took most of the fall of 2011 off - he and his wife did some traveling, But then toward the end of the year, Rick started leaning more toward the investor side of business and started looking at young companies that needed both capital as well as perhaps some involvement from someone who's had 16 years market experience. Of course, Larry recalls having seen Rick at ACG Denver where he received an award. Rick said, "We did. It was in 2009. ESM was recognized and awarded the 'Emerging Growth Award' so that was a great honor." With all this experience, Larry wanted to know what Rick was focused on today. Today he's really focused on the investor side - more Angel Investment kinds of things, with bio-tech or life sciences. A company that he invested in and joined the board of directors is Cerescan. Cerescan is a brain imaging company. Rick says he is interested in bio science companies that are making a difference, advancing healthcare while using technologies, that may need some business help as Rick has a doctorate in organizational psychology. When asked about the greatest challenges and opportunities coming this year, Rick said, "One of the greatest challenges young companies have, in addition to raising capital, is finding the right people. Identifying the stars that you need to bring on to help advance the cause and grow the company. You really..." There's more about the opportunities...
Related Links: The Fort Knocks Company || TiE Rockies Colorado || Charter Members || Venture Capital Channel || Entrepreneurs Channel || Keywords: Rick Fort, The Fort Knocks Company, TiE Rockies Colorado, Charter Members, Entrepreneur, Educational Sales Management, Xerox, bytes=4879572
LISTEN to Rick Fort, The Fort Knocks Company, Ltd.

Powered by Podbean.com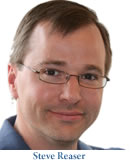 CrowdFunding for Colorado Entrepreneurs with the JOBS Act


1191_ 4/9/12 - Larry sat down with Steve Reaser, a serial entrepreneur and seed-stage investor who recently came west to join the Boulder startup community. Steve pointed out, "When the legislation included in the JOBS Act (H.R. 3606) eventually goes into effect, crowdfunding will join friends & family, angel funding, and professional lending/investing sources as one more piece of the fundraising ecosystem. The biggest benefits include the ability to reach out to non-accredited investors and the freedom to use the internet to spread the word about your offering... This bill has naturally led to a lot of talk and excitement in entrepreneurial circles and has raised unanswered questions for many business owners... Is this for real? Is crowdfunding right for my company? How will crowdfunding actually work? Having followed this legislation through from the very beginning and having studied how crowdfunding already works abroad, Steve from Vim Funding is here to help bring some clarity to this new capital-raising option. Did you know that you can legally raise up to $1,000,000 from the crowd in the state of Colorado, today? There is no need to wait for the upcoming national crowdfunding legislation. Crowdfunding, at its core, requires two things: 1) The ability to tell lots of people about your offering. 2) The ability to involve non-accredited investors. It is possible to legally do both of these things today, once you have the proper registration in hand." Prior to moving to Colorado Steve co-founded an educational technology company in Raleigh, NC, and helped grow it to 150 employees, over one million users, and solid profitability. Over the eleven years there Steve built several internal teams from the ground up, and was responsible for user-experience design, project management, and executive duties. One of Steve's previous ventures was to co-found Arenal Outdoor Center, an eco-tourism and bungee jumping operation in Costa Rica. Get ready for the money...Listen for more...
Related Links: Funding Launch Pad || Steve Reaser Blog || StartUpGuru || Jumpstart Our Business Startup Act || Venture Capital || Entrepreneurs Channel || Keywords: Steve Reaser, Entrepreneurs, CrowdFunding, Vim Funding, Jobs Act, H.R. 3606, Advisor, Colorado, Entrepreneur, Brian Tsuchiya, Startup Guru - bytes=7544897
LISTEN TO: Steve Reaser, CEO Vim Funding

Powered by Podbean.com
Innovating and motivating around the world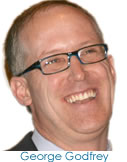 1193_ 4/9/12 - The monthly luncheon speaker at the Denver Association of Corporate Growth was George Godfrey, who is the President and Chief Executive Officer of Crestcom International, a leading international franchiser of management training programs. He joined Crestcom as its Chief Operating Officer in 2008, accepting his current position in March, 2009, when he also became President, CEO and Director of its parent, Crestcom Holdings, LLC. He had previously served as Senior Vice President of Sales for Phoenix American, a provider of insurance vehicle service contracts in Miami, Florida. Before joining that firm, George spent eleven years with General Electric, as a Regional Sales Manager and Senior Vice President. A graduate of the U.S. Military Academy at West Point, he served five years as an officer in the U.S. Army, where his final assignment was as Detachment Commander. Crestcom poses these questions (and has the answers). How are businesses learning to innovate and motivate in India and Germany? How are executives leading change in Asia? How are managers throughout Africa and the Middle East planning for tomorrow? And how are most admired firms in North and South America making a bottom-line difference through better negotiation and strategy?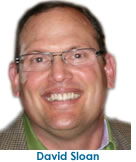 In addition to our luncheon presentation, ACG Denver also awarded the annual David Sloan Scholarships as well as the ACG Cup. The Scholarship Program is named after one of our former board members, David Sloan. As a result of MS, David had to leave his job and his work on the ACG Denver Scholarship Program. David was recently featured in the Denver Post and has written a very inspiring book about his journey. Each attendee at the April luncheon received a copy of his book, 'One Day at a Time'...listen for more...
Related Links: Crestcom Home || ACG Denver || M&A || Rocky Mountain Corporate Growth Conference || One Day at a Time Book || Denver Post Article || Keywords: George Godfrey, Crestcom, ACG, Denver, Leadership, Training, Association for Corporate Growth, David Sloan, One Day at a Time, ACG Cup - bytes=3258726
LISTEN TO: George Godfrey, President/CEO, Crestcom International

Powered by Podbean.com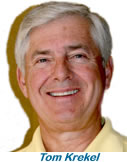 Execution, the difference between success and disappointment


1179_ 3/19/12 - It is interesting when speaking to many successful business leaders, we find a lot of grads from the 'school of hard knocks'. We are speaking with
Tom Krekel, CEO of Full Sail Strategies. He says he learned the hard way, he started his first business back in 1983, which they grew and developed. Over the last 30 years he has run and developed business that ranged in size from the startup that he had to companies that had a couple hundred employees. He wishes he had had access to the kind of resources out there that he now brings to companies through the Mastering the Rockefeller Habits seminar and workshops, they will be conducting in Denver on April 24th. Larry asked, "with the economy we've been through the last few years, with the challenges we've been through, what are the biggest challenges coming up this year?" Tom replied, "It's interesting, we talk about what's happened with the recession, new technology impacting businesses. If you go back to the early 90's, Fortune Magazine does a cover article, "Why do CEO's fail?" They looked at strategy, access to resources - cash? No, it was really all around execution. In their study, what they found was the ability to get people rowing in the same direction, at the same time, whatever you want to call execution, that really was the prime area and that's still true today. You see people who start businesses, thankfully because most of our new jobs come from small business startups. But regardless of the business type, they soon learn to grow they have to change from being a functional specialist to becoming a leader of other people. That's not an easy transition. What I try to do is have them focus on a couple of disciplines. Establish priorities, and btw Tom says he's gone into companies, "...and they pull out their 12 priorities - Tell you what, any more than five, those aren't priorities, that's a checklist." 1.) No more than five priorities and one has to be the top. 2.) You've got to have some metrics so you can see what's happening on a contemporaneous basis. Not things that look backward, but things that will help you predict the future. And 3.) You've got to put in communication rhythm to keep that pace going, make sure everyone is aligned around what the goals are. And you drill it right down to every member of the team." Listen for more great ideas...
Related Links: Full Sail Strategies || Mastering the Rockefeller Habits Workshop || Gazelles || Entrepreneur Channel || Podcast Directory || Keywords: Tom Krekel, Full Sail Strategies, Entrepreneurs, Mastering the Rockefeller Habits Workshop, Gazelles, Leaders, CEOs, Fortune Magazine, Metrics, Predict the Future - bytes=4775500
LISTEN TO: Tom Krekel, CEO, Full Sail Strategies

Powered by Podbean.com
Achieving Your Personal and Professional Goals
933_ Don't Let Another Year Go By - The Ultimate Win is Yours
- Larry
Nelson has taught this material in seminars in over a dozen countries, from China to Canada, from Norway to Australia, from Germany to Japan as well as throughout the USA. He shares the results of his international research about the Characteristics of an Achiever and then goes on to help you lay out your "personalized blueprint" to personal and professional success. Larry is an internationally published author, has been a consultant to many Fortune 1000 companies and is best known for his train-the-trainer programs. ...listen now a complete step-by-step program including a downloadable manual and resource guide...this is an in-depth strategic planning and goal setting system for achievers...Read More about how to Supercharge Your Business... The links below are valuable and extremely helpful to setting your course for the next year! And they're free.
Related Links: Ultimate Win Resources || Training Trends || 3-Filters Technology™ || Podcasting Directory || Your Goal || Keywords: Ultimate Win, Your Goal, Training Trends, 3-Filters TechnologyTM, Setting Goals, Larry Nelson; 11/29/10 Chnl: Entrepreneurs

LIBRARY_______
Associations
Beyond the Trends
Cyber Security
Entrepreneurs
Ethics
Homeland Security
In the News
Leader Profiles
Mastering Change
Renewable Energy
Resources
Software
Success Stories
Training Trends
Venture Capital
Video Blogs

w3w3®

Archives


Google, Ask, Bing and Yahoo rank Colorado's w3w3.com in the top 10 for the "Business Internet Talk Radio" show
They have millions of listings in our category. We are ranked in the top ten. The same is true for the category "Entrepreneurs Internet Talk Radio" show