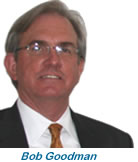 Preparation and research are keys words when raising money


1226_ 6/18/12 - At w3w3.com, the voice of the technology community, we link people and organizations to valuable resources and we've cornered a great resource today at the TiE Rockies Entrepreneurial Roundtable with Bob Goodman presenting, The VC Experience. Of course, Bob's background is loaded with experience and is very interesting. Bob says he's got all the scars and bruises from working with venture capital as well as working with government and universities. And he's seen a lot of things, some done correctly and some not so correct. He is fortunate to have a lot of experience with startups, but he started with big Fortune 500 companies and worked his way into the startup world. It's been exciting for him and something he personally has driven towards. During his keynote address at "The Venture Capital Experience - Finding the right VC and working through the due diligence experience" Bob discussed these topic areas...1) Finding the right VC - Rifle shot versus the shotgun approach. 2) What to expect (change in control, stock options, equity, valuation) when receiving funding from a VC. 3) The due diligence process is something that should be taken seriously and expeditiously. He's sold companies, he's been with startup companies that made it, some didn't make it. That's just the nature of the beast. Larry recognized those early in his career and calls them 'learning experiences'. Bob has also dealt with investor types - mostly on the venture capital side in the Northern California environment, the Sand Hill Road gang. Also the Boston gang, and he's worked with foreign investors as well. We asked Bob for the single most important piece of advice for an entrepreneur wanting to raise money. "Preparation and Research! Be sure, if you're raising money, you know why you are raising money. So prepare all the background information. It's important." ...there's much more...listen now...
Related Links: Bob Goodman LinkedIn || TiE Rockies || TiE Charter Membership || Podcasting Directory || In the News || Venture Capital || Event Photos || Keywords: Bob Goodman, TiE Rockies, Venture Capital, VC Experience, Investors, Entrepreneurs, Preparation, Research, Raising Money, Due Diligence, bytes=4370153
LISTEN TO: Robert Goodman, TiE Rockies, The VC Experience

Powered by Podbean.com
Change for big and small companies and government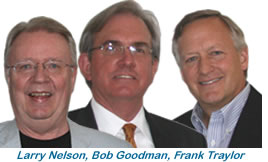 1228_ 6/18/12 - The TiE Rockies Entrepreneurial Round Table featuring Bob Goodman presenting the Venture Capital Experience was filled to capacity. We had a moment with one of the attendees, Frank Traylor, an entrepreneur and consultant. Frank wanted to talk about change, he'd just returned from a meeting he attended in New York, the National Association for Corporate Directors. These are directors of large companies and it was titled "Directors in the Digital Age". So Frank went to find out... Directors - Digital Age - Big Companies, how nimble are they being? The focus was strictly on social. Frank thought they'd talk about cloud, mobile, big data. They were all talking about social because it was a risk. They were worried about social media, what might get tweeted, what gets out on blogs - it could hurt their company. For these large companies it is all about risk. There is change going on throughout the economy, things are going so quickly, but what the companies are really worried about, rather than upside, is downside. - What is the risk? We see Kodak who led digital imaging for a century is now bankrupt and Instagram in 18 months went to a billion dollars. So what's the difference in small companies and big companies and why can't the big ones move at all? Frank thinks it's the environment. Everyone is gunning for the big companies, CEO's get egregious pay, that get's in the newspapers. If they do anything wrong it's in the newspapers. Where in the startup world it's all about pivoting, failing fast. If you talk to an entrepreneur who has failed five times, he's experienced. If you talk to a CEO of a large company that's failed once, he's in the doghouse. Frank is a native of Colorado and has been involved in government for a long time. And right now he is on the PPIC which is the Public Private Partnership Innovation Council. They're trying to figure out how to bring innovation to government. Government is in a similar position as big business. If government.. well, .there's much more to listen to...
Related Links: Frank Traylor LinkedIn || TiE Rockies || TiE Charter Membership || govAscend.com || Podcasting Directory || Entrepreneurs Channel || Event Photos || Keywords: Frank Traylor, TiE Rockies, Entrepreneurial Round Table, Public Private Partnership Innovation Council, govAscend, National Association for Corporate Directors, Instagram, bytes=4934324
LISTEN TO: Frank Traylor - Working on Solutions to Bring Innovation to Government

Powered by Podbean.com
Answers to the biggest challenges businesses face today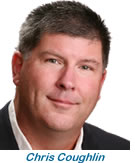 1222_ 6/11/12 - Chris Coughlin started his first business when he was seven years old--it ended when a policeman stopped him and informed him that taking mail from mailboxes to hand deliver to doorsteps in the hope of a tip was a federal crime. Lawn mowing and snow shoveling businesses soon followed. We asked Chris what he felt were the biggest challenges businesses face today. Chris tells us he believes there are two - "One is the uncertainty out of Washington D.C. I don't care how they solve it, everyone knows they have to put more money in and we have to cut spending. But the uncertainty and the growing debt makes someone like me more risk averse." He bought a farm last year - something solid, protection against inflation. Chris said, "I could have hired someone for that investment, but I just felt I needed a little insurance policy, an asset that was always going to be there." The second, "We're in a relatively flat economy. For small businesses, margins are under assault. You know in a growing economy there's more revenue for everybody - that's not the way it is today. So maintaining your margins and growing your revenue are very difficult in a flat economy environment. We discussed "What the greatest opportunities are for business in this environment, and then Larry asked, "Advice to an entrepreneur just starting out?" "Years ago Charles Schwab was asked that question. His answer was, "Take the two biggest things you wish to accomplish and everyday wake up to do every possible thing on those two things before you do one other thing." Chris said, in other words if you have two huge opportunities, don't get distracted by minutia. Do everything possible on the two biggest things, and you'll see your business turn and thrive. Chris gave us a bunch of good advice in this short interview. Check out the Revenue North BizCon, June 27th in Denver.
Related Links: Revenue North Biz Conference || Blue Ocean Strategy written by W. Chan Kim and Renée Mauborgne || Football Coaching Clinics || Training Trends || In the News || Keywords: Chris Coughlin, Revenue North, Conference, Blue Ocean Strategy, W. Chan Kim, Renée Mauborgne, Glazier Clinic, Apple, iTunes, Denver, Colorado, Training, Football Coaching Clinics, Entrepreneurs, bytes=4044489
LISTEN TO:Chris Coughlin, President, Revenue North

Powered by Podbean.com
Mission is to solve the world's contact information problem


1224_ 6/11/12 - Here at GlueCon, we've corralled another TechStars alum - class of 2011. Full Contact's mission is to solve the world's contact information problem. Ben Deda, Vice President, Business Development at Full Contact said, "We all have this pain point of having these partial contacts in your phone, address books and all your different applications. It's never complete, accurate or up to date." Ben said they saw that pain point and wanted to create a solution. "I think if we'd realized how big of a problem it was at the start, we might not have taken that on. But, you know, we just got into it..." Larry asked, "What do you see on the horizon?" Ben replied, "Full Contact actually started out as an API. It's an API that has the ability to take a partial contact and turn it into a full contact. So you send us just an email address and we'll bring back a profile picture, first name, last name a full social profile and any other publicly available information we can find. One thing that came out of that was so many of their customers were requesting Full Contact to push updates when they found them. So Full Contact actually developed a 'cloud address book'. It has the ability to take all these contacts from all these different places put it into one place. We cleanse it, normalize it, de-duplicate and merge all the contacts into a consolidated contact. Then they do an enhancement portion on it - even offer validation, verification on emails and phone numbers and allow you to sync all that information back to all the different places they came from. We're offering that as an API but also as a Web App. that's going to a private beta and then a public beta the of June or July. Listeners interested in that public beta, Ben said they will have a page up at FullContact.com where you can sign up and get on the public beta list for the cloud address book.
Related Links: Full Contact || TechStars || Glue 2012 || Defrag and Blur || Software Channel || PodCasting Directory || Photos GlueCon 2012 || Keywords: Ben Deda, Full Contact, TechStars, Gluecon, API, Cloud Address Book, Web App, Public Beta, bytes=2918925
LISTEN TO: Ben Deda, VP Business Development, Full Contact

Powered by Podbean.com

Get your copy of Larry Nelson's popular book...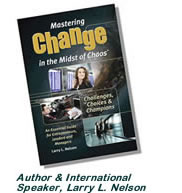 Change Is Not an Event,
It Is an Ongoing Process
as it is with Chaos
Check out the Mastering Change Blog
Get your Copy at Amazon
Supercharge Your Business!
Seminars / Keynotes
Achieving Your Personal and Professional Goals
933_ Don't Let Another Year Go By - The Ultimate Win is Yours
- Larry
Nelson has taught this material in seminars in over a dozen countries, from China to Canada, from Norway to Australia, from Germany to Japan as well as throughout the USA. He shares the results of his international research about the Characteristics of an Achiever and then goes on to help you lay out your "personalized blueprint" to personal and professional success. Larry is an internationally published author, has been a consultant to many Fortune 1000 companies and is best known for his train-the-trainer programs. ...listen now a complete step-by-step program including a downloadable manual and resource guide...this is an in-depth strategic planning and goal setting system for achievers...Read More about how to Supercharge Your Business... The links below are valuable and extremely helpful to setting your course for the next year! And they're free.
Related Links: Ultimate Win Resources || Training Trends || 3-Filters Technology™ || Podcasting Directory || Your Goal || Keywords: Ultimate Win, Your Goal, Training Trends, 3-Filters TechnologyTM, Setting Goals, Larry Nelson; 11/29/10 Chnl: Entrepreneurs
Colorado companies that are making a big impact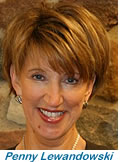 1225_ 6/18/12 - The Edward Lowe Foundation and the Companies to Watch Program were started by Edward Lowe in Michigan. His claim to fame was that he invented Kitty Litter. With that he made his fortune and then decided he wanted to put part of that fortune back into an organization that would help make the life of an entrepreneur a little easier than what he had. So that was the genesis on which the foundation was started. Penny Lewandowski tells us "What they do is work with communities and help them understand what we call their second stage growth businesses. We help them understand those businesses and their special needs as they grow their companies, what kind of programs can be put around those companies -[ the foundation has developed a significant number of those programs] - and Companies to Watch is one of those." Larry said, "The second stage companies that you work with have such a tremendous impact on the state of Colorado." Penny replied, "You're right and I've got some numbers for you. We have a database called 'Your-Economy-dot-org'. Existing, expanding companies contribute most to U.S. job creation. In fact, from 1990 to 2008, existing companies generated 71 percent more new jobs than startups." We're talking with Penny Lewandowski, Director, Entrepreneurship & Development, Edward Lowe Foundation, about a very interesting event we have coming up on June 23rd, here in Denver. Pat and I along with lots of celebrities and well known business people will be looking for you at the Colorado Companies to Watch Gala and Award Celebration. There are plenty of good reasons for you to be there and that's why we've cornered Penny, to give us a little background about this program and why it's so important to all of us. Companies to Watch is really centered around recognizing second stage companies. "Those are companies between 6 and 99 employees with $750K to $50 Million in revenue. And these are companies that have both the intention and capacity to grow. We pay a lot of attention to them because they are huge job creators, so they are making a big difference in their communities in a lot of different ways." There's much more and we are looking forward to seeing you there on June 23rd.
Related Links: Colorado Companies to Watch || YE (Your Economy) || Edward Lowe Foundation || YE (Your Economy) || Colorado Companies to Watch Channel || PodCast Directory || Gala Event 2011 || Keywords: Penny Lewandowski, Edward Lowe Foundation, Colorado Companies to Watch, Gala Event, COCTW, Second Stage Companies, Colorado Office of Economic Development and International Trade, bytes=4359212
LISTEN TO: Penny Lewandowski, Edward Lowe Foundation

Powered by Podbean.com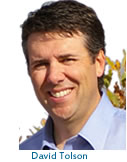 They contribute about 86% of the employment in the state


1227_ 6/18/12 - We're talking with David Tolson, Managing Director at Capital Value Advisors investment banking firm, and they're involvement with a community project that we think is very special. Larry said, "Give us an overview of Capital Value Advisors." Dave said, "We are an investment bank which is basically a fancy term for our focus on valuations, mergers and acquisitions, both buy side and sell side representation, as well as capital raises. And we really focus on mid market, privately held businesses, anywhere between $5-$50 Million in terms of revenue." We are all really excited about the annual Colorado Companies to Watch event coming up this week, Friday, June 22, 2012. Capital Value Advisors is the presenting sponsor. David tells us they became involved about three years ago, they attended the very first Gala. It was right in the darkest depths of the economic recession. What they saw was amazing and very compelling. And that was a lot of second stage companies with great ideas, that were growing very rapidly, that were adding employees. It was such a stark contrast to what you were hearing in the news at the time, not only regionally and locally but also nationally. We looked at this and said these are the types of companies we need to support not only as a company, but quite frankly as a community need to support. Because these companies while they represent only about 8% of the overall companies in Colorado, they contribute about 36% of the total employment in the state of Colorado. So it's a wonderful place for experienced people to go and develop their business and continue to grow their business. Colorado Companies to Watch focuses on and celebrates second stage companies and really the alums who have been past winners and this year's current winners are part of a community that includes sponsors like Capital Value Advisors, community partners, media relations partners like w3w3®, as well as a host of other government and community resources that are working towards the success and trying to help these second stage companies continue to grow and prosper." Tickets are still available to attend the gala...we'll see you there...
Related Links: Capital Value Advisors || Colorado Companies to Watch || Edward Lowe Foundation || YE (Your Economy) || Colorado Companies to Watch Channel || PodCast Directory || COCTW Gala 2010 || Keywords: David Tolson, Capital Value Advisors, Edward Lowe Foundation, Colorado Companies to Watch, Gala Event, COCTW, Second Stage Companies, Colorado Office of Economic Development and International Trade, bytes=4462448
LISTEN TO: David Tolson, Managing Director, Capital Value Advisors

Powered by Podbean.com
Jason Mendelson, VC Investments, Glue and Community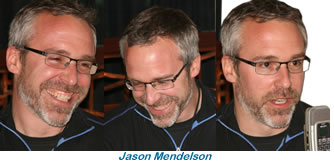 1221_ 6/11/12 - Sometimes, a person can really surprise you. We're talking with the very serious, local business mogul, JD, part-time professor, volunteer, and very busy telephone personality, Jason Mendelson, founder of the Foundry Group here in Boulder, Colorado. You will have to listen to this interview to understand that opening and it will be worth your time. We're at the Glue conference and Jason said, "You know it's just such a great conference. It's all these companies that the average person is never going to know exists - but if they didn't exist their entire Internet world would fall apart. It's just amazing looking at all these things; they're making other people's lives easier. In fact, most of these companies are making developer's lives easier. There are companies like Cloudabilty, for instance. Today you've got a developer with a dozen spread sheets just trying to manage their web architecture across the cloud. So one service does it all. You can see everything, how much your paying, what the loads are, and from one dashboard, see everything that's going on in your company. Or other companies, one of our new investments, a company called SendGrid, a very gluey company in our world. Jason puts a lot of time into volunteering with CU and other organizations; we asked what he was looking at today. "Well from a volunteer standpoint he is still very much into the Silicon Flatirons and what they're doing at the University of Colorado. Our buddies Phil Weiser, Brad Bernthal and Paul Ohm who has now taken a temporary position with the FTC - 'privacy god', these guys are just unbelievable. It's not just what they're doing for the students, but what they're doing for the community. Jason and his partner Brad Feld are coming out with a second edition of their book, Venture Deals which will be geared toward students. Starting even earlier in the process to help students have a view into what entrepreneurism and venture capital looks like. Then on the other hand, TechStars, that is one of the hubs of our community here and rapidly spreading across the nation. Spending time with these young, awesome entrepreneurs and really trying to help them accelerate their business. Don't miss Jason Mendelson and partner Ryan McIntyre at the Fox Theatre, August 25th, for their Album Release Party
Related Links: Foundry Group || Mendelson's Musings || TechStars || Glue 2012 || Defrag and Blur || Photos GlueCon 2012 || Software Channel || || Keywords: Jason Mendelson, Foundry Group, Venture Capital, GlueCon, Brad Feld, Ryan McIntyre, Cloudabilty, SendGrid, Picasso, Photobucket, Facebook, Cloud, bytes=4498393
LISTEN TO: Jason Mendelson, Managing Director, Foundry Group

Powered by Podbean.com
Allows you to build your own private version of a cloud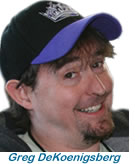 1223_ 6/11/12 - We hope you're getting a good bit of a sense of the Glue Conference. We are learning and seeing so much - exciting new API's and mobile apps and trying to Glue it all together. Here we're talking with Greg DeKoenigsberg who is the VP of Community at Eucalyptus Systems. We asked Greg to tell us about his organization. Eucalyptus Systems is based out of Santa Barbara, California and they do private cloud. What that means is, if you're familiar with the Amazon Web Services Cloud, which is pretty much the biggest cloud out there. Eucalyptus provides software that allows you to build your own private version of a cloud that looks very similar to Amazon AWS. Talk about exciting and this is open source software. You can go to Eucalyptus.com and download it for yourself. It takes a minimum of two systems at the very most basic configuration and then you can just add systems and it manages all of the virtual machines just as if you were managing an Amazon cloud. The promise of the cloud is that it allows you to self-administer your own boxes. Greg has a favorite story called the Sys Admin's Lament. In large organizations the sys admin traditionally has lots of power. Whenever someone inside a large organization needed a new computer, they would always go to the sys admin and say, 'hey, I need a box or two.' Being a sys admin is a hard job... managing all these assets and requests, they developed processes. There came a point where Amazon Web Services came to be a big deal - where the frustrated developer inside the organization, who just needed a resource for a skunk works project. It became easier for that developer to take out their credit card and put it down and pay Amazon $50 a month for their own system and then they didn't need to deal with the IT folks. Once this became really popular...
Related Links: Eucalyptus || Glue 2012 || Defrag and Blur || Photos GlueCon 2012 || Software Channel || Blog || Keywords: Greg De Koenigsberg, Eucalyptus, GlueCon, Cloud Computing, Amazon, Web Services Cloud, Sys Admin's Lament, IT Folks, > bytes=3882739
LISTEN TO: Greg DeKoenigsberg, VP Community, Eucalyptus Systems

Powered by Podbean.com
Doug Jackson, Martin Faith, Summer Solstice Celebration


1217_ 6/4/12 - Planning to celebrating the Summer Solstice this year? You're invited to join Dr. Douglas Jackson, President/CEO, Project C.U.R.E. and Martin Faith, President, Scottish Group Companies at their very special event, Summer Solstice, Glass, Grapes and Gruyere. You will have the opportunity to make an impact in the world, have some great fun and pick up a rare piece of antique Scottish Stained Glass. When asked what advice Martin Faith would offer to entrepreneurs and business leaders, he said simply, "I would like to think people would run their businesses with a conscience and not just be in business to make money. To provide, obviously, valuable services to their clients but also to give something back to the community. When you do that you get it back ten times over - what comes around, goes around." Here is a man who walks his talk. In Scotland, for many years Martin collected these beautiful antique stained glass windows, it was his passion. When he came to the U.S. he brought his collection with him and sold a lot of them to pay for his immigration to this country. He's kept some beautiful pieces for himself. For several years he wondered what he should do with the rest. After he met Doug Jackson he knew what to do. Martin decided he would sell the collection and give the money to Project C.U.R.E. and the Summer Solstice, Glass, Grapes and Gruyere event was born.

Doug said, "You know the neat thing about the solstice, it's the one day in the year where we get the most sun and what better way to celebrate the sun than coming through beautiful pieces of stained glass. It's exciting and we're hoping to raise enough to ship a container (we're talking about a semi truck trailer - or similar weight) and that is going to be worth about $400,000.00, because of Martin's effort. That's remarkable!"
Denver is the world headquarters for Project C.U.R.E. founded by Dr. James W. Jackson, (Founder Emeritus) in 1987, after visiting a small clinic in Rio de Janeiro. There, he saw patients turned away due to the lack of basic medical supplies and equipment. He made a promise that he would help provide relief to those people. Within 30 days of returning to his home in Evergreen, Colorado, Dr. Jackson had collected over $100,000 worth of medical equipment and supplies. He personally paid to have these shipped to that clinic. PROJECT C.U.R.E. builds sustainable healthcare infrastructure by providing the medical supplies and equipment that medical personnel need to deliver healthcare to their communities. Since its inception, PROJECT C.U.R.E. has delivered medical relief to needy people in more than 120 countries. PROJECT C.U.R.E. works with recipient partner organizations by donating the medical supplies and equipment they need to provide healthcare to the people in the local community. Meet these extraordinary men Thursday, June 21, for an evening of stained glass education, demonstration and donation with all the profits from the sale of this century old stained glass window collection going to help PROJECT C.U.R.E. deliver a 40-ft container of desperately needed medical supplies to an ill-equipped clinic or hospital in a developing country.
Related Links: Project C.U.R.E. || Scottish Group Companies || Celebrate Summer Solstice || CIMCO || Community Reach || Social Entrepreneurs || Keywords: Dr. Douglas Jackson, Martin Faith, Dr. James Jackson, Project C.U.R.E., Scottish Group Companies, Summer Solstice, Glass, Grapes and Gruyere, Stained Glass, Desperately Needed Medical Supplies, bytes=7394432
LISTEN to Martin Faith, Scottish Group Companies and Doug Jackson, Project C.U.R.E.

Powered by Podbean.com
w3w3.com can help you...
Support the Community - Grow Your Business &
Increase Your Profits! CHECK OUT this link

LIBRARY_______
Associations
Beyond the Trends
Cyber Security
Entrepreneurs
Ethics
Homeland Security
In the News
Leader Profiles
Mastering Change
Renewable Energy
Resources
Software
Success Stories
Training Trends
Venture Capital
Video Blogs

w3w3®

Archives


Google, Ask, Bing and Yahoo rank Colorado's w3w3.com in the top 10 for the "Business Internet Talk Radio" show
They have millions of listings in our category. We are ranked in the top ten. The same is true for the category "Entrepreneurs Internet Talk Radio" show