The Contradiction of Focus When Building a Business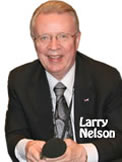 1275_ 9/10/12 [Orig Pub. 12/2009]- When you ask successful entrepreneurs, What are the keys to building a successful, sustaining business? Among other words, they'll say, Passion, A+ Team, Commitment, Innovation, Focus. While all have substance, the successful entrepreneurs have fascinating stories that support those descriptions, I would like to point out that 'Focus' is a double-edged sword. Let's be clear, focus is a critical element for building a successful business. It's true that if you don't know where you are going any road will take you there. Then again, if you are so focused on where you are going, you could get side-swiped because you didn't see 'it' coming. So what does this all mean? In Larry's book, Mastering Change in the Midst of Chaos, Chapter 12, Ground Swells of Change - Prepare, capitalize or fall victim, he discusses five different examples of landscapes and their ground swells of change. He also writes about trends of both the past and the future. Trends have an impact on the landscape; however it's the groundswell that will often determine the success or failure of an endeavor, personal or professional. "The greatest difficulties lie where we are not looking for them" said Johann Wolfgang Goethe. A 'ground swell of change' is never a solo effort; it takes many active forces to build up a head of steam. Examples include: innovations, inventions, laws, events, in/out of favor fads, something that is displaced or replaced, cultural changes, local events, controversy, fiscal changes, mergers, movements, etc. There's more....
Related Links: Amazon || Entrepreneurs Channel || w3w3.com Home || Mastering Change Blog || Beyond the Trends || Keywords: Mastering Change, Chaos, Larry Nelson, Entrepreneurs, Focus, Ground Swells of Change, Landscape, Trends, Channel: Change bytes=4014776
LISTEN TO: Larry Nelson, Mastering Change in the Midst of Chaos

Powered by Podbean.com
Leonard Nimoy and Star Trek come to Colorado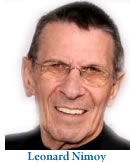 1277 9/10/12 - [Orig. Pub. 4/26/10] At the 26th National Space Symposium, The Space Foundation Recognized Leonard Nimoy with the Douglas S. Morrow Public Outreach Award. Larry and Pat had an opportunity to have a discussion with Leonard Nimoy of Star Trek fame. But Nimoy is so much more than that. American actor, film director, poet, musician, and photographer. Famous for playing the character of Spock on the original Star Trek television series and films. They decided to talk about other topics that help us learn more about him and what has shaped his character over the past 79 years as well as understanding his hot buttons. We started out by reflecting on some poetry Leonard read as 'whale song' was heard in the background...that was decades ago but it opened up insights to his current interests and concerns. When asked, Is there something businesses can do to motivate children? Mr. Nimoy's reply was an ouch. "I'm not a sociologist, I'm not a businessman, I can't speak intelligently about that. I'll tell you what I am concerned about; I'm concerned about how much television kids watch that is not uplifting, or educational or inspiring in any way. It's all about celebrity, and if you're celebrity, come and tell us about your celebrity. What have you accomplished? I'm a celebrity - I'm famous for having a lot of children, so I want a TV show - It's crazy. What we have descended to in our education, it's crazy! It's really sad, I could go on about that, I'm not going to." He had a great deal to say about advice he would give to someone following his career path. "The biggest fantasy, myth about my work, about being an actor is people who think a look will get you somewhere, be at the right place and time, that kind of thing - luck plays a big role, but I never believed that, not even as a teenager...Education, it's all about education. Learn, learn, learn and devote yourself to a profession. Be professional about it." Larry asked, "Do you feel the U.S. is losing its position in terms of space?" Leonard replied, "Yes, I don't know to what degree this is true. I don't want to be an alarmist about this, but I do think we've got some work to do." We did end with a Vulcan salute. Listen for much, much more...
Related Links: Space Technology Hall of Fame® || National Space Symposium || Space Foundation || More About Nimoy || In the News || Space Symposium PHOTOS || Keywords: Leonard Nimoy, Star Trek, Spock, Vulcan, National Space Symposium, Space Foundation, Education, Douglas S. Morrow Public Outreach Award - bytes=5458968
LISTEN to Leonard Nimoy, Photographer, Actor, Space Industry Mentor

Powered by Podbean.com
ETHICS: Personal, Professional, Community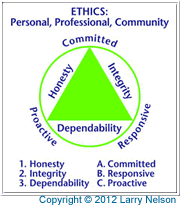 1272_ 9/4/12 - Larry Nelson, producer of the w3w3® Media Network, tackles Ethics. The lack of ethics continues to get a great deal of press. Larry shares a brief "ethics model" (complexities have helped create this swamp). You'll hear the 3 foundational aspects and solutions for keeping us on track. Integrity is about, Honesty, Integrity and Dependability and is supported by Responsiveness, being Proactive and Committed. Ethics is often misunderstood and is so overlooked in today's society. Listen to this powerful 3 minute discussion…
Related Links: Training Trends || 3-Filters || TRTR Channel || Beyond the Trends || Keywords: Ethics, Honesty, Integrity, Dependability, Larry Nelson, Institute for Change Research, Training
LISTEN to Larry Nelson, International Management Trainer and Executive Coach.


Does it have commercial viability and commercial applications?


1273_ 9/4/12 - [Orig Pub.-1/30/2012] It's interesting to see how the different departments at CU work together. Larry interviewed
Paul Jerde, executive director and who has been with the Deming Center for Entrepreneurship for 15+ years, and he says he was pretty naive. "I had come to have some strong ideas about the positioning of the value of entrepreneurship education in the university setting. What I found was people lit up at the mention, something exciting about an entrepreneur, I guess. But the tendency is to very narrowly define it. To some people it means just small business. To some it means bleeding edge technology and to some it means insane risk taking. And to some it's only about startups. So, at the core of our philosophy is the belief and the positioning of the way that our faculty work, and we work with faculty and students. The value of entrepreneurship education, at the core, has fundamental value for the students in almost any particular discipline." Paul is often challenged... can you teach someone to be an entrepreneur? Can you teach someone entrepreneurship? Paul says no to the first. I don't believe, nor should you try to teach someone to be an entrepreneur. Other things cause that to come about. But you can absolutely teach the skills. And at the core of entrepreneurship education is teaching our students to answer the question when someone says, 'I have an idea, what do I do with it?' Here's what you do - 'That's an interesting idea. Does it have commercial viability? Does it have commercial applications?' Well, most people in the world don't really know. And that's what we want our students to have. They know what feasibility, analysis and market assessment is all about. They know about doing due diligence, how to go through a really rigorous and in-depth process in determining whether an idea can translatable into a commercial opportunity. The business planning part of this has to do with the integrating of different disciplines... finance, marketing, operations, strategy management, and so forth - bringing those all together. More broadly in our cross campus entrepreneurship program it's getting teams of students to work together to appreciate the ideas may come from the creative departments or from the engineers who can actually build something, or from the scientists who can actually discover something - but often times they don't know what to do with their new invention or new discovery. We try to make these 'productive collisions' of teams of students and in general find people of different expertise's come together around the idea of how do you allow an idea to flourish. There's much more....
Related Links: Deming Center for Entrepreneurship || CU Technology Transfer Office || CU TTO Channel || TTO Blog || CU TTO Awards || CU TTO Award Photos || Keywords:Paul Jerde, Deming Center for Entrepreneurship, Leeds School of Business, Robert H. & Beverly A. Deming, Entrepreneurs, Teams, Productive Collisions, bytes=6117567
Listen To: Paul Jerde, Exec. Dir., Deming Center

Powered by Podbean.com
---
w3w3.com can help you...
Support the Community - Grow Your Business &
Increase Your Profits! CHECK OUT this link
---
Get your copy of Larry Nelson's popular book...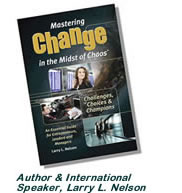 Change Is Not an Event,
It Is an Ongoing Process
as it is with Chaos
Check out the Mastering Change Blog
Get your Copy at Amazon
Supercharge Your Business!
Seminars / Keynotes
---
Compelled to address the problem with technology


1274_ 9/10/12 - Today we are talking to Asmau Ahmed Founder and CEO of Plum Perfect. Lucy Sanders, the CEO for the National Center for Women and Information Technology or NCWIT, with Larry Nelson, CEO, w3w3.com Internet Talk Radio bring us another great woman entrepreneur in this series of interviews that we are having with fabulous entrepreneurs. Women who have started "IT" companies in a variety of sectors, all of whom have just fabulous stories to tell us, about being entrepreneurs. Asmau Ahmed brings over 11 years of experience in chemical engineering, math/statistical data analysis and strategic consulting to Plum Perfect. Her story begins with years of unsuccessfully navigating store aisles in search of make-up and clothing colors to make her look her best. As an engineer, beauty & fashion enthusiast, she was compelled to address the problem with technology. And so she built Plum Perfect, a visual search engine that provides instant personalized recommendations to shoppers using their photos. Plum Perfect is so fantastic because it recognizes that between having a career, a family, and a life, consumers need a quicker and more efficient way to shop. It is a one-stop-shop that allows you to search for and find the right beauty products for you. Asmau said, "What we've really built here isn't just a beauty product or fashion or home product - It is the ability for users to take digital photos [we're really in this culture of photo sharing...] Plum Perfect leverages that culture of photo sharing, and uses that to drive e-commerce, powered by really strong technology." Asmau has always been curious and innovative. At a young age her parents changed the laundry room into a chemistry lab for her. So that was the beginning. In college she became a chemical engineer but, to this day she says, "I love, love, love math. I loved innovating and..." Listen for more…
Related Links: Plum Perfect || NCWIT Home || NCWIT About || NCWIT Blog || Heroes Channel || Keywords: Asmau Ahmed, PlumPerfect, Lucy Sanders, National Center for Women and Information Technology, NCWIT, Visual Search Engine, Photos, Beauty Product, Technology, bytes=22036796
LISTEN TO: Asmau Ahmed, Founder/CEO, PlumPerfect

Powered by Podbean.com
Success and sustainability through good and bad times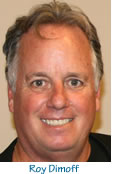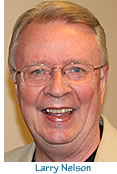 1276_ 9/10/12 - bytes=14158265 [Orig. Pub. 9/6/11]
The path to success isn't always flash, bang, big cash and lots of noise. In the long run it is knowing your customer, getting close, staying close, and understanding your customers needs. That's what Roy Dimoff attributes ViaWest's 'good luck' to. It was 1999, when we met Roy Dimoff and Nancy Philips as they started ViaWest here in Denver. "Back in the day", money was practically being thrown at companies. Here in Denver we had a number of very large startups going back to '99, a little pre '99. Local competitors had the advantage with 100's of millions in investments.... ViaWest took a different path, kind of low key, if you were watching from a distance. But up close it was action packed, prudent and practical. Back then ViaWest had one office which still exists. Today they have 22 data centers in five states and six major markets. Roy has a habit of checking in with his HR department and they keep adding employees, which is a good thing, especially in today's market, and they're well over 300 people now in those five states. "Knock on wood, Larry. For all the things that happened and we've seen in the 12 years that ViaWest has been around, and certainly living through two recessions is one of them, things are going extremely well. We are part of a great industry. It's nice to be in this position today. To be able to reflect back at those difficult times, knowing that you survived and succeeded in some fashion." In fact ViaWest is in a leadership position today. Looking back we remember favorite words guiding their strategic path, prudence and pragmatism. Larry asked about challenges facing business today. Roy said, "You know, I think similar to the stock market, there are a lot of ups and downs and you have to be prepared to alter your business plan if there's dramatic changes in the economy. We really reflect on our capital investment and our cash conservation and really want to reflect on all the touch points there. And do we want to be a little less aggressive if we see a double dip recession. I think companies should definitely, definitely understand their debt position, their cash position, their growth, and really understand their expense level extremely well - knowing where they can alter if they have to." ViaWest supports the community, sponsors many non-profits and has won many awards...listen for more great advice...
Related Links: ViaWest || Green Solutions || Profile of a Leader || KidsTek || Podcasting Directory || Keywords: Roy Dimoff, ViaWest, Data Centers, Leaders, Team, Management, Green Grid, Computers, Telecom, Canada, Software
LISTEN TO: Roy Dimoff, President/CEO ViaWest

Powered by Podbean.com
The strength starts with the research enterprise


1271_ 9/4/12 - We're bidding a fond farewell to Dr. David Allen, the Tech Transfer Guru at the University of Colorado. Over the last decade, we've watched Dave Allen lead the CU Tech Transfer Office to soaring heights. He's brought a great team together and feels confident that he's leaving his post in very capable hands. "It's difficult to leave Colorado. Colorado's a great place. I've had a wonderful time here in the last ten years." But he feels it's important to him to be in a position to provide the most value to another major research university - Arizona University. He'll be in the president's office, reporting to the president, part of the cabinet and that is important in that the University of Arizona is making a major commitment for technology commercialization. Dave will be the executive director of the overarching organization called, Tech Launch Arizona, within the Tech Launch is their Tech Transfer Office, an outstanding research park and a business incubator associated with that. They have some very good entrepreneurship programs. They have a business / industry liaison program which is like a front door to the university for people who want to access the university and its resources. But it's bitter sweet, Dave leaves behind a lot of friends, a lot of good memories - "But, I have one more in me and this is where I've chosen to do it", said Dave. "I think I'm lucky this time, like I was when I came here. I have all the support, resources and a good environment." When Dr. Allen came to CU Larry said, "I wonder what this guy is going to do. And over these numbers of years, the team you've built, the successes that have occurred, the impact on the university as well as the community and the state as a whole has been fabulous and Arizona is really lucky." We also talked with Dave about CU's strengths. Dr. Allen recognized Lindsay Lennox, Marketing Assistant Director, for the great job she's been doing for years and said she has helped place CU TTO right below the University of California - and that's a much bigger university system than Colorado. "We've become a place that helps define the practice of technology transfer in American universities." One of David's key team members, Tom Smerdon has been named interim leader of CU TTO. Listen for more…
Related Links: CU Technology Transfer Office || TTO Blog || CU TTO Channel || CU TTO Awards || Tech Transfer Performance Metric 2011-12 || TTO Strategic Plan || Colorado to Arizona || Keywords: David Allen, University of Colorado, Technology Transfer, Inventions, Tom Smerdon, Lindsay Lennox, Arizona, Energy, Bio Medical, Clean Tech, Annual Report, Decade, Discovery Evaluation, Grant Program, Royalty Stream, bytes=10360270
LISTEN TO: Dr. David Allen - Farewell

Powered by Podbean.com
Keep at it, eventually there will be a turn around


1274_ 9/4/12 - [Orig Pub. 01/31/11] ARCA Biopharma, Inc. is a Colorado-based biopharmaceutical company developing genetically-targeted therapies for heart failure and other cardiovascular diseases. Larry interviewed Michael R. Bristow, MD, Ph.D. CEO & Chief Science and Medical Officer of ARCA at the CU Technology Transfer Office Awards banquet. Dr. Bristow has been a favorite interview for w3w3® for years. Larry asked him, "Michael what are the biggest changes you've seen in this last year in your industry?" He re[lied, "It's been a couple of tough years, but I think things are starting to turn around and basically the atmospherics have gotten a lot better. Just coming off a JP Morgan meeting, it was, I thought, a completely different tone this year." Dr. Bristow had some interesting insights about funding. "Well, it's sort of like financing of real estate was back in the early 80s when interest rates were 20% - you've got to do creative financing. So, all kinds of vehicles have been used through this period. ARCA biopharma, for instance did a reverse merger, bought a company that was NASDAQ listed, that had a bunch of cash - that proved to be a good move. So people have gotten through this one way or another, but we need to get back to traditional sources of funding." Larry asked, "Is there any particular advice to people in your arena?" Spoken like a true leader he replied, "Yes, don't give up. I mean, tenacity, keep at it, eventually there will be a turn around. Now when things aren't going too well may be the best opportunity there is in terms of acquiring assets. Think ahead. Think positive." Dr. Bristow joined ARCA as one of ARCA's founders in September 2004, and has served as Chairman and Chief Science and Medical Officer of ARCA until he was appointed to his current position of Chief Executive Officer in July 2009. Dr. Bristow is a Professor of Medicine and the former Head of Cardiology at the University of Colorado Health Sciences Center, where he has been since October 1991. Dr. Bristow was one of the founders of Myogen, Inc.
Related Links: ARCA biopharma || CU Technology Transfer Office || CU TTO Channel || TTO Blog || CU TTO Awards || Award Photos || Keywords:Michael Bristow, ARCA biopharma, CU Technology Transfer Office, Biotech, Cardiology at the University of Colorado Health Sciences Center, University of Colorado Cardiovascular Institute - bytes=2927702
LISTEN TO Michael Bristow, MD, Professor, CEO, ARCA at TTO Awards

Powered by Podbean.com
---
Achieving Your Personal and Professional Goals
933_ Don't Let Another Year Go By - The Ultimate Win is Yours
- Larry
Nelson has taught this material in seminars in over a dozen countries, from China to Canada, from Norway to Australia, from Germany to Japan as well as throughout the USA. He shares the results of his international research about the Characteristics of an Achiever and then goes on to help you lay out your "personalized blueprint" to personal and professional success. Larry is an internationally published author, has been a consultant to many Fortune 1000 companies and is best known for his train-the-trainer programs. ...listen now a complete step-by-step program including a downloadable manual and resource guide...this is an in-depth strategic planning and goal setting system for achievers...Read More about how to Supercharge Your Business... The links below are valuable and extremely helpful to setting your course for the next year! And they're free.
Related Links: Ultimate Win Resources || Training Trends || 3-Filters Technology™ || Podcasting Directory || Your Goal || Keywords: Ultimate Win, Your Goal, Training Trends, 3-Filters TechnologyTM, Setting Goals, Larry Nelson; 11/29/10 Chnl: Entrepreneurs

---

LIBRARY_______
Associations
Beyond the Trends
Cyber Security
Entrepreneurs
Ethics
Homeland Security
In the News
Leader Profiles
Mastering Change
Renewable Energy
Resources
Software
Success Stories
Training Trends
Venture Capital
Video Blogs

w3w3®

Archives


Google, Ask, Bing and Yahoo rank Colorado's w3w3.com in the top 10 for the "Business Internet Talk Radio" show
They have millions of listings in our category. We are ranked in the top ten. The same is true for the category "Entrepreneurs Internet Talk Radio" show