Step Out to Stop Diabetes - Denver
October 20, 2012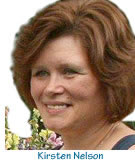 1295_ 10/15/12 - Nikaela Nelson and her Team, '#@%! Diabetes', are Stepping Out because they want to make a difference in the lives of all those affected by diabetes. Niko said, "We want to stop diabetes in its tracks. We are Stepping Out because we know, first hand, what it takes to live with diabetes. More than 3650 finger pricks in a year, at least 182 infusion site changes or 2190+ injections per year." Convoluted (yet life saving) mathematical gymnastics at every meal. (That's barely even a beginning...) We choose to Step Out in order to Stomp Out Diabetes. And, we want You to join us. Please, make a donation to a team member, or join our team . You can walk with us, run for us, or cheer us on virtually. We know that when we bring together dedicated team members and kind donors, the power we have as a group far outweighs what any of us could do alone.
Listen to Nikaela, in 7 minutes she will tell you, there are several types of diabetes and that by 2050 it is estimated that 1 in 3 people will suffer from some form of diabetes. It's a very expensive disease, costing her family $1,000 + each month. Nikaela says in 2050 that might significantly impact our economy. Listen as this 12 year old has more to tell you about this fight....
RELATED LINKS: Niko's Team || Register Denver 10/20/12 || Community Reach || KEYWORDS: Nikaela Nelson, Step Out to Stop Diabetes, CIMCO, Community Reach, ACG Denver, American Diabetes Association,
LISTEN TO: Nikaela Nelson, Type 1 Diabetic, Stepping Out to Stop Diabetes

Powered by Podbean.com
Find the influencers who align with your brand CONTINUATION...
1298_ 10/15/12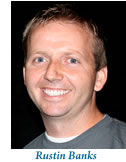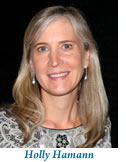 Another exciting, revealing, enlightening evening with Silicon Flatirons Center, Entrepreneurs Unplugged event. Our attention was focused on BlogFrog and co-founders, Holly Hamann,VP of Marketing. Holly is a serial entrepreneur who has spent her career launching and growing start-ups in the social media, entertainment, video, and other tech industries. She is a blogger, public speaker, contributing writer on technology and marketing to various publications, is an American Marketing Association "Marketer of the Year" award recipient and guest blogger for The Huffington Post. She lives outside Boulder, Colorado and blogs about social media, triathlons and parenting teenagers. Rustin Banks, CEO, started building online communities 15 years ago by hosting bulletin board systems (BBS) in his parents' closet. With an MS in Electrical Engineering, he left his position in Aerospace designing next-gen satellite systems to start BlogFrog in 2009. He and his wife, Tara, live in Colorado and he blogs about leadership and being the father of three small children...watch for much more...
YouTube VIDEO WATCH: Part 1 of 4 - Rustin Banks & Holly Hamann - Part 2 of 4
RELATED LINKS: BlogFrog || Silicon Flatirons Center || Event Photos || KEYWORDS: Entrepreneurs Unplugged, BlogFrog, Holly Hamann, Rustin Banks, Brad Bernthal, Silicon Flatirons Center, University of Colorado, ATLAS Institute

Video Segments 3 (above) & 4 of Entrepreneurs UNPLUGGED

Corporations, non-profits and universities working together


1292_ 10/8/12 - The National Center for Women in Information Technology [NCWIT], is a national learning community of 300 organizations - that's corporations, non-profits and universities working together to increase women's meaningful participation in computer science and IT, and ultimately create an innovation workforce for the United States. We're talking with Ruthe Farmer, Director of Strategic Initiatives, NCWIT, about the Award for Aspirations in Computing which is open [Oct 1 thru Nov 30] to all high school girls in the United States. It is an award to recognize girls' aspirations, interests and aptitudes in technology, computing, web design - any girl who has an inkling that she might be into technology - that's who we're looking for. Super star, rock stars. We're looking for all girls that have an interest because we're a community of young women working together, to encourage and support each other in exploring this interest. The applications are open online. They apply at www.AspirationsAward.org and they have until October 31st to get their applications submitted. The winners get prizes and award events. The national winners get $500, a laptop and a trip to an awards gala that Bank of America puts on in North Carolina, that is like the Oscars - it is awesome! Ruthe tell us NCWIT is on target to recognize 1,000 girls in 55 events across the nation. That's up from 30 events last year - this is really growing. For example, last year here in Colorado, we had sponsorship from Google, ViaWest, Chase Bank, as well as the University of Colorado and the School of Mines ...Listen for much more...
RELATED LINKS: Aspirations Award || NCWIT Home || NCWIT Blog || Heroes Channel || KEYWORDS: Ruthe Farmer, NCWIT, Aspirations in Computing Award, High School Girls, Bank of America, Google, ViaWest, Chase Bank, University of Colorado, School of Mines, Technology Channel, National Center for Women & Information, bytes=5437965
LISTEN TO: Ruthe Farmer, Dir Strategic Initiatives NCWIT

Powered by Podbean.com
Leadership is the ability to inspire and elevate performance in others


1294_ 10/8/12 - People want to be great. Effective leaders find a way to capture people's desires to be their best, and they encourage and cultivate that desire. When a leader can operate in that capacity, they thrive…. as do the people they are leading. Larry sat down with Sue Kenfield, the president of See It Thrive™, a performance improvement consulting company and she is passionately dedicated to connecting people with their highest potential. She has been a professional in the area of human behavior for over twenty-five years. Listen to Sue and you will gain an increased awareness of the importance of being versatile, how it determines our success in work and life as well as learn some steps to improve versatility. A key to this interview is how Sue focuses on 'people being versatile'. She knows that mastering the multitude of behaviors present in effective leaders requires a commitment to ongoing development. With this mastery, leaders are able to be more versatile in responding to the various situations that usually arise. Larry asked a number of questions about versatility. "How would you describe versatility?" "What gets in the way of people being versatile?" "What is the ultimate value of improving our versatility in the workplace?" "What are some steps people can take to increase their versatility? Listen to Sue as she expands on these questions and get ready to take notes...
RELATED LINKS: See It Thrive Home || Training Trends || Economy Builders || Podcast Directory || KEYWORDS: Sue Kenfield, See It Thrive, Versatility, Leadership, Elevate Performance, Training, Potential, Individual Performance, Achieve Greater Success, bytes=4979046
LISTEN TO: Sue Kenfield, President, See It Thrive

Powered by Podbean.com
---
w3w3.com can help you...
Support the Community - Grow Your Business &
Increase Your Profits! CHECK OUT this link
---

Coats For Colorado has distributed gently used and new coats to individuals and families in need since 1982. Beginning October 1st, drop off used winter coats at any of the 27+ Dependable Cleaners' locations or join us at a special collection event.
October 1 thru November 30th!
---
Achieving Your Personal and Professional Goals
933_ Don't Let Another Year Go By - The Ultimate Win is Yours
- Larry
Nelson has taught this material in seminars in over a dozen countries, from China to Canada, from Norway to Australia, from Germany to Japan as well as throughout the USA. He shares the results of his international research about the Characteristics of an Achiever and then goes on to help you lay out your "personalized blueprint" to personal and professional success. Larry is an internationally published author, has been a consultant to many Fortune 1000 companies and is best known for his train-the-trainer programs. ...listen now a complete step-by-step program including a downloadable manual and resource guide...this is an in-depth strategic planning and goal setting system for achievers...Read More about how to Supercharge Your Business... The links below are valuable and extremely helpful to setting your course for the next year! And they're free.
Related Links: Ultimate Win Resources || Training Trends ||
3-Filters Technology™ || Podcasting Directory || Your Goal || Keywords: Ultimate Win, Your Goal, Training Trends, 3-Filters TechnologyTM, Setting Goals, Larry Nelson; 11/29/10 Chnl: Entrepreneurs

---
Social Entrepreneurism focused on women


1295_ 10/15/12 - Social entrepreneur Connie Duckworth founded ARZU, (which means "hope" in Dari), in 2004, to empower destitute women weavers in rural Afghanistan. Connie serves pro bono as Chairman and CEO. Starting with 30 weavers, ARZU has transformed into a learning laboratory for holistic grassroots economic development —today employing some 700 women, providing access to education and basic healthcare, seeding multiple micro-business start-ups, building community centers, pre-schools and parks, and creating award-winning fair-labor rugs—all in a country ranked as "the world's worst place to be a woman." Ms. Duckworth retired in 2001 as a Partner and Managing Director of Goldman Sachs, the first woman to be named a sales and trading partner in the firm's history. She tells us she really wanted to rebalance how she spent her time. So she envisioned 1/3 business activities, 1/3 philanthropic activities and 1/3 family oriented activities. ARZU became the focus of her philanthropy. ARZU is an example of a 'for benefit corporation'. It uses private sector practices to create jobs in very remote rural villages in Afghanistan, and produces export quality products. Because of her business lens, Connie sees a social business as the way to empower people through employment. It seemed like a natural fit as Connie's passion has always been women's rights. To Connie, the shortest path is through economic advancement. The women in Afghanistan are truly among the most disadvantaged women in the world. Connie Duckworth is the Keynote Speaker at the CIMCO Annual Social Enterprise event at ACG Denver! Listen for more...
RELATED LINKS: ARZU Studio Hope || CIMCO || Community Reach || Social Entrepreneurship || M&A Channel || ACG Denver || ACG Denver / CIMCO Annual Social Enterprise Event || KEYWORDS: Connie Duckworth, ARZU, Studio Hope, Social Entrepreneurship, Afghanistan, Women, Philanthropy, CIMCO, Community Reach, ACG Denver, bytes=5276215
LISTEN TO: Connie Duckworth, Founder/CEO, AZRU

Powered by Podbean.com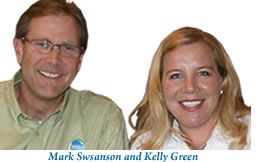 A woman-owned company and a third generation family business


1295_ 10/15/12 - With 60 years in the business there is an enormous number of people to pay tribute to. We can't forget about what our customers have done for us. They've been with us through thick and thin for 60 years. We've had a great group of suppliers and partners with our trade organizations and most importantly the employees of Birko that have helped make it successful, both current and past. We are talking with Kelly Green, owner and Chairman of the Board along with Mark Swanson, CEO of BIRKO Corp. Colorado Companies to Watch winner, Birko Corp. provides food safety solutions to the beef, poultry, pork, produce and brewery industries including concentrated chemical formulations and specialized equipment. Birko's chemicals are green, sustainable and environmentally responsible, and our equipment line includes state-of-the-art chemical mixing and dispensing systems, as well as meat processing equipment. Founded in 1953, Birko is woman-owned company and a third generation family business. The company was voted the Supplier of the Century by one of the most respected meat associations in the country, the National Meat Association. Kelly tells us that her grandparents started the company almost 60 years ago - they're coming up on that anniversary - really excited about that. Kelly is third generation owner of the business. We've been practicing food safety solutions since 1953 when her grandparents started the company in their garage. We are really proud that we haven't had to lay any people off during this time...Listen for much more...
RELATED LINKS: Birko Corp. || Colorado Companies to Watch || Colorado Companies to Watch Channel || PodCast Directory || Gala Event || KEYWORDS: Kelly Green, Mark Swanson, BIRKO, Safety Solutions, Beef, Poultry, Pork, Produce, Brewery Industries, Lowe Foundation, Colorado Companies to Watch, Gala Event, COCTW, Colorado Office of Economic Development and International Trade, bytes=6794661
LISTEN TO: Kelly Green & Mark Swanson, Birko

Powered by Podbean.com
The world is a very big market these days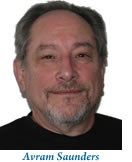 1295_ 10/15/12 - Like a bolt of lightning, Larry struck a Colorado Companies to Watch 2012 winner. Here's the background. The traditional lightening rod has been around since Ben Franklin. Forty-one years ago, Lightening Eliminators was founded by Roy Carpenter, an engineer at Rockwell working on a NASA project. NASA's equipment was getting hit by lightening, routinely, creating havoc. They tasked Roy with coming up with the solution. He did! But it was an out of the box, unique, highly creative solution. It's called the 'Charge Transfer System'. Avram Saunders, president and CEO of LEC Global, tells us that fundamentally what it does is provide a zone of protection around the facility so that the lightening does not hit at all. It goes somewhere else, literally. Lightning rods attract lightening and send them into the ground - but that has all kinds of problems associated with it such as electrical surges. If you have a billion dollars invested in a facility which would you prefer? Lightning to go somewhere else or to be attracted to your facility? So, Avram tells us that is how they began 41 years ago - now they are in 69 countries with 3000+ installations around the world. LEC Global works with clients from the beginning to the end of the spectrum of need. To the entrepreneur, Avram says the best piece of advice he can give is FOCUS. You have to be very clear on what you're doing, why you're doing it, and how you're doing it. Avram is a serial entrepreneur having started and run many businesses over the years...listen for more...
RELATED LINKS: Lightning Protection || Colorado Companies to Watch || Colorado Companies to Watch Channel || Blog || Gala Event || Business Network of Emergency Resources || KEYWORDS: Avram Saunders, Lightening Eliminators, Lowe Foundation, Colorado Companies to Watch, Gala Event, COCTW, Second Stage Companies, Colorado Office of Economic Development and International Trade, bytes=7495578
LISTEN TO: Avram Saunders, President/CEO, Lightening Eliminators

Powered by Podbean.com
The new breed of professional business woman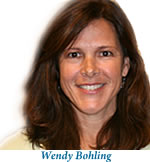 1291_ 10/8/12 - Have you heard about the new breed of professional business woman? Well, we're talking with Wendy Bohling of Boulder/Denver Moxie. Wendy has partnered with Melodie Reagan as MoxieExecs in the 20th chapter of the nationwide Moxie Exchange Movement. "Moxie is a leadership and professional development program designed to meet the needs and accelerate the learning and growth of highly talented women." Wendy and Melodie have each had successful, hard won careers. They've been isolated in a male dominated world, where it took tenacity, developing confidence in your own abilities and Wendy says, you come into that situation as a woman, wanting to be valued and that you are seen for what you bring to the situation, not always what you look like. Today women are looking for culture as much as they're looking for interesting work, and they're having a hard time finding it. Moxie was started a few years ago by Maureen Boyt who has started lots of businesses, but she also was really good at developing mastermind groups that helped businesses get to the next level. She saw the lack, the void of doing that for women. Moxie is that intentional organization to grow the next set of women leaders. Both those that exist today and, to grow the next set of women leaders that are now 10-18 years old, it's called the Go Girl Initiative. Moxie is all about building a community or tribe of successful women. Men have done this over time, in fact you hear men talking all the time; 'How'd you get that job?' Well you know Joe, I worked with him there and he...Listen for more details...
RELATED LINKS: Moxie Exchange Denver/Boulder North || Moxie Exchange || Crazy Good Marketing || In the News || Blog || KEYWORDS: Wendy Bohling, Melodie Reagan, Boulder Denver Moxie, Moxie Exchange Movement, Mastermind, CrazyGoodMarketing, i2iWorkforce, Colorado Companies to Watch, Talent Strategy, Recruiting, Jobs, Training, bytes=6910435
LISTEN TO: Wendy Bohling, MoxieExec, Denver/Boulder Moxie

Powered by Podbean.com
IT is complex, there is no standardized model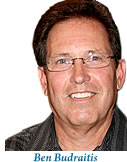 1293_ 10/8/12 - We're talking with Ben Budraitis, CEO/President of Denver based iTruss Solutions. In addition he is a founding member of the board at Colorado Companies to Watch. iTruss Solutions provides a standardized approach to IT for small and midsized businesses, leveraging the kind of things that large companies do that help them succeed, distilling that down to the small business user so they can enjoy the advantages that large corporations do in their businesses. With Colorado Companies to Watch [COCTW], back in 2009, iTruss Solutions was the first industry partner to join the team and to help bring COCTW to where it is today. Ben said, "Our role was to help engage other industry partners, to get them involved in the program and we got involved in sponsorship and recruiting sponsors." Ben said his first key opportunity was having an introduction by Dave Mead to the ACG Denver board. Stephanie Steffens and Ben joined in that meeting, ACG Denver joined and helped, really, catapult the program in to 2010. Switching gears back to iTruss Solutions, Larry asked, "What is the basic industry problem for small and midsized companies contending with IT challenges?" Ben told us there are two basic problems. First, there is no standardization when it comes to IT and the risks and costs associated with this are not readily recognized by chief executive officers until a crisis happens within the organization. "Taking the latter issue first", Ben said, "we liken IT to an iceberg. And what companies typically see is the tip of the iceberg, but it's that other 85% of the mass, under the water, that will sink the ship. The IT industry is like the automotive industry where Henry Ford Never existed.." .listen for more...
RELATED LINKS: iTruss Solutions || Colorado Companies to Watch || Colorado Companies to Watch Channel || PodCast Directory || Gala Event || Business Network of Emergency Resources || KEYWORDS: Ben Budraitis, iTruss Solutions, IT, Lowe Foundation, Colorado Companies to Watch, Gala Event, COCTW, Dave Mead, Second Stage Companies, Henry Ford, Colorado Office of Economic Development and International Trade, bytes=7867980
LISTEN TO: Ben Budraitis, President/CEO iTruss-Solutions

Powered by Podbean.com
---
Get your copy of Larry Nelson's popular book...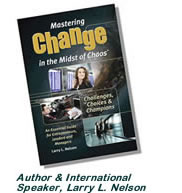 Change Is Not an Event,
It Is an Ongoing Process
as it is with Chaos
Check out the Mastering Change Blog
Get your Copy at Amazon
Supercharge Your Business!
Seminars / Keynotes
---

LIBRARY_______
Associations
Beyond the Trends
Cyber Security
Entrepreneurs
Ethics
Homeland Security
In the News
Leader Profiles
Mastering Change
Renewable Energy
Resources
Software
Success Stories
Training Trends
Venture Capital
Video Blogs

w3w3®

Archives


Google, Ask, Bing and Yahoo rank Colorado's w3w3.com in the top 10 for the "Business Internet Talk Radio" show
They have millions of listings in our category. We are ranked in the top ten. The same is true for the category "Entrepreneurs Internet Talk Radio" show