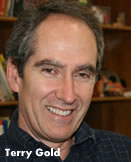 Terry Gold, CoFounder of Gold Systems
Microsoft goes live on the Gold System...


1344_ 2/4/13 - His first day at work was July 4th, 1991, speaking of Independence day. Terry Gold, CoFounder of Gold Systems said, "It was the first time I worked on a holiday too, so welcome to the life of the entrepreneur." Gold Systems helps big companies communicate better with their customers, partners and employees. They are a software company. Originally, they built their software on other people's platforms, like AT&T and Avaya and such, even Microsoft - they're a big Microsoft partner now. Most recently they've built their own platform and Terry was happy to tell us that yesterday, Microsoft went live on their platform, that's a big win for Gold Systems. Larry asked how that evolved and Terry told us, about seven years ago, Microsoft called Terry and said, we're going into the communications business. They told Terry what they were going to do and Terry decided, "we've got to be a part of this." So they were a services partner building software on the Microsoft speech recognition platform. A few years ago Microsoft decided to fold that into an even bigger thing that could replace phone systems, replace PBXs... - it's called Microsoft Link, But they weren't going forward with the speech recognition part of it as a stand alone platform. Gold Systems decided to build their own and just launched it late last year. We've got a handful of customers, a couple of the biggest banks in the world, a big aerospace company and then yesterday, [Ta dah!] Microsoft went live with it, so we're excited. Gold Systems got started before the web, with everything Terry's seen and been a part of, Larry wanted to know what he sees coming down the road. "Wow. Everything is changing for people. We're all mobile.. Listen for more...
RELATED LINKS: Gold Systems || Microsoft Vonetix 7 Voice || Feld Thoughts || Podcast Directory || Terry Gold Blog || KEYWORDS: Terry Gold, Gold Systems, Vonetix 7 Voice, Microsoft, Brad Feld, PBXs, Microsoft Link, Mobile, bytes=5993851
LISTEN TO: Terry Gold, CoFounder & CEO, Gold Systems

Powered by Podbean.com
Rick Duke & Kevin Smith, CID4 Investing
Supporting the Colorado Life Science Industry...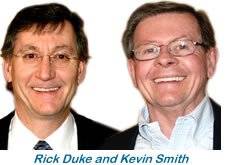 1346_ 2/4/13 - Larry sat down to get an update from Kevin Smith, President & CEO and Richard (Rick) Duke, Ph.D., Founder & CSO - CID4 [Colorado Institute for Drug, Device and Diagnostic Development - a 501-C3 non-profit organization, launched back in 2009 with a mission to support the growth of the Colorado Life Science Industry both in terms of numbers of companies and numbers of jobs. Kevin explained, "Over the period of time since we started operations we work with companies, both to invest in and provide active management, to help guide them through the valley of death, when they're running out of cash but before they can actually access larger amounts of investment capital. So far we've invested in six companies - put $2 million to work. Those companies have created 65 direct jobs and they've attracted $20 million in investment capital into their businesses and used to grow their businesses here in Colorado." Rick said, "I think what sets us apart from other types of organizations like this is that we provide active management to our portfolio companies or project companies for that matter." A lot of that technology is early spin outs out of the University of Colorado or other research institutions where you've got a faculty member who is an entrepreneur and inventor, but doesn't necessarily have the experience in starting a company, or managing the operations, or developing a business plan, or product development plan. This is where CID4 often takes a fairly active role. Getting the company off the ground. Initiating operations and literally pitching the company to both angel investors and venture capital investors - with the goal of graduating them, raising a significant amount of capital to where they can now move out on their own." It's important to understand that CID4 is a not-for-profit company and what that means is the money that they invest in a portfolio company, if there is a return on that investment, rather than that traditionally being shared with the management of the venture capital firm, in fact, in our situation, that money goes back into technology development. This is unique from a number of... Listen for more...
RELATED LINKS: CID4 || CU Technology Transfer Office || CBSA || CU TTO Channel || TTO Blog || KEYWORDS: Rick Duke, Kevin Smith, CID4, Colorado Institute for Drug, Device and Diagnostic Development, Colorado Life Science Industry, Investments, CU Technology Transfer Office, bytes=5738060
LISTEN TO: Richard Duke, Founder/Chief Scientific Officer & Kevin Smith, President/CEO, Colorado Institute for Drug, Device and Diagnostic Development

Powered by Podbean.com
Last year was a big year for some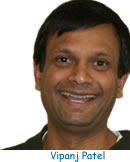 961_ 01/31/11 - We're hearing so much about Colorado's venture capital business and the lack of new funds. We contacted Vipanj Patel, managing partner of iSherpa Capital for his take on the situation. A few years back when we talked with Vipanj they were just moving into their offices in Greenwood Village, today they were preparing to move out. That's actually up and out. They're expanding, moving up and taking additional space. Vipanj said, "We're actually going to be housing a couple of companies that we're going to be working with. Actively work in an operating fashion in some of the companies we are investing in and help get them off the ground. Last year was a big year for iSherpa. They expanded beyond wireless into media and entertainment, Internet type of play, a few years ago. There's one company out in San Diego called Taaz, (they do virtual makeovers) that iSherpa invested in about three years ago. Recently hired a new CEO (replacing Vipanj) Harry Lin. "Harry used to run Evite and before that abc.com. He actually was the first one to introduce video to the Internet, well before YouTube and all that. So he's on board full time and running the show day-to-day. He's doing a great job and Taaz is getting a lot of traction. In the last year we've closed Clinique as a client; rolled out Estée Lauder across 13 countries; In Style magazine, People magazine, Revlon, and we've got quite a few exciting things coming out this year. So that's a company we're excited about. They've grown over 100% each of the last three years. Probably the biggest thing for iSherpa in 2010 was the sale of a company, Sequent, which was in the wireless caller and ID name space, based out of Seattle, WA. iSherpa sold Sequent to a publicly traded company and got a nice exit." Larry asked Vipanj what he saw for VC firms. "It's still an interesting time for the VC industry. The term you'll hear is, 'it's frothy out there right now. There's definitely frothiness in the market, but there are differences too. In other words, back in '99 everyone was chasing everything. The second thing I've seen is a fundamental shift in people's attitude and what it takes to build a business. In the last three years we've been approached by entrepreneurs that have a much more realistic view, in our opinion, of what it takes to build a business. That mind-shift to me has been huge." Vipanj has more to say about wireless...listen now...
RELATED LINKS: iSherpa Capital || Tazz || Venture Capital || Podcasting Directory || KEYWORDS: Vipanj Patel, iSherpa Capital, Wireless, Venture Capital, Tazz, Virtual Makeovers, Sequent, Evite > bytes=11217923
LISTEN TO: Vipanj Patel, Managing Partner, iSherpa Cap

Powered by Podbean.com
Silicon Valley's biggest IPO since Google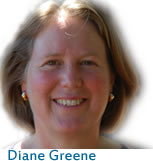 959_ 01/31/11 - w3w3® Media Network is proud and honored to bring another NCWIT interview to our audience. We've long since recognized the need for education and support for our youth and particularly for young women, in math and science, engineering and technology. The women we interview are bright guiding lights for the future of our youth, generously sharing their experiences - challenges and all. They are inspiring, often humorous and motivating. This series is a real jewel and a valuable set of tools for the future of young women and everyone who has the good fortune to listen. Lucy Sanders, the CEO for the National Center for Women and Information Technology or NCWIT along with Lee Kennedy, Founder, Bolder Search and board member for the National Center for Women and Information Technology or NCWIT along with Larry Nelson, Director of w3w3® Media Network interviewed Diane Greene, founder of VMware. VMware introduced something really innovative which was a virtualization layer between hardware and software that allowed different operating systems to run on the same machine. When the company went public in 2007, it was Silicon Valley's biggest IPO since Google. She was asked how she came to be an entrepreneur. Diane explained, "I had always been an organizer, like working with people if their visions are aligned and that led to reading people and being in charge. So, it's a desire to do new things, make things happen. When you need to work on a passion and vision you are sometimes left with no option but to do it yourself. When asked for her advice to young people who are thinking of entrepreneurship, she said. If you see something that really excites you then set about doing it and doing it right. Don't cut any corners, go about it with absolute quality in every way that you approach it and think it through, and execute on it." There's more advice for entrepreneurs...
RELATED LINKS: NCWIT Home || NCWIT Blog || VMware || NCWIT Channel || KEYWORDS: Diane Greene, VMware, National Center for Women and Information Technology, Lucinda Sanders, NCWIT, Lee Kennedy, Bolder Search, Entrepreneurs, Technology, > bytes=12086442
LISTEN TO: Diane Greene, founder VMware

Powered by Podbean.com
Ingrid Alongi takes a Quick Left and builds a Company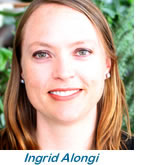 WorldBlu's Most Democratic Place to Work!


1343_ 2/4/13 - Lucy Sanders, CEO for the National Center for Women and Information Technology or NCWIT along with Larry Nelson, Director of w3w3® Media Network interviewed Ingrid Alongi, CEO and CoFounder, Quick Left. Quick Left is a software engineering company that specializes in designing and building custom web and mobile applications, and is a member of NCWIT's Entrepreneurial Alliance. With the increasing need for superior web and mobile applications from all sectors, Quick Left is meeting this demand through their innovative processes and unique organizational structure. Due to this unique structure, Quick Left was named one of WorldBlu's most democratic workplaces of 2012. Lucy asked Ingrid to tell us about this. "It's something we haven't done enough bragging about. WorldBlu is a really cool organization that is about setting up strategy for being a democratic organization and some really great companies are part of their list - in all kinds of industries. Some of the things we do, we have a really transparent organization, and open books policy, we share the financial situation with the team quarterly. Ingrid, a Boulder native, began her career in web development in southern California during the late 1990s. Throughout her career, she also gained experience building and running engineering teams as well as working with and managing clients. As soon as she had the chance, she moved back to Boulder in 2007 to work in the budding startup scene, which soon lead to the recreation of Quick Left. Ingrid doesn't think of herself as an entrepreneur. She says, "I just like to get things done. I like to keep my commitments. I think it's a good thing, if people are considering, if starting a company, is for them. You don't have to be a certain type of person to be successful." Ingrid's advice to young people: Don't force it. Don't start a company just to start one. It's really important to wait until the right thing comes along - the right passion or the right co-founder. Don't be pressured ...Listen for more great ideas...
RELATED LINKS: Quick Left || NCWIT Home || NCWIT Blog || TechStars || Heroes Channel || KEYWORDS: Ingrid Alongi, Quick Left, Lucy Sanders, National Center for Women & Information Technology, NCWIT, Entrepreneur, Boulder, TechStars, Heroes, > bytes=16175754
LISTEN TO: Ingrid Alongi, CEO & CoFounder, Quick Left

Powered by Podbean.com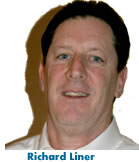 Come have dinner with Richard Liner, Executive Director & CoFounder of KidsTek


1345_ 2/4/13 - KidsTek is 13 years old now, founded out of the Colorado Technology Assoc. They work with the highest needs schools in Colorado, right from kindergarten through high school, providing technology education in after school programs - and now in
in-school programs in the high schools, leading to certifications for Cisco. As an example, in the middle school realm they're teaching primarily Internet research and Microsoft Office skills. So they're giving these kids the tools they need to use technology, not specific programming. Richard Liner, Executive Director and co-founder of KidsTek said, "We're not asking that they go into technology careers, if they want to do that, we do have those programs in high schools. We really want them to get familiar with the business tools that they need and don't have access to, as under-privileged kids, at home, and even in school. These kids don't have computers at home. They don't get enough time in school on them - so KidsTek provide the after school enrichment to get them up to speed for what they need for the workforce and for college." Over the years KidsTek has been expanding, doing more and new things. Rich explained, "In the high school arena we've hooked up with Cisco and we are a Cisco Training Academy, one of the few non-profits that is." The program starts with IT Essentials which leads to the A+ certification [the generalized PC maintenance and installation type people] right into networking skills for Cisco expertise that can earn them up to a CCNA certification, which is what all the employers that have big networks look for in their workforce. Larry asked, "There are also opportunities for businesses to be involved. But how do you support KidsTek?" Rich said, "Well obviously it's a non-profit. We have a combination of ways to get money, foundations that support us. The schools that we work with make a contribution towards what we are doing. We have corporate sponsors and we have events. We have two major events every year. Coming up on February 20th, our annual dinner and that can be accessed for registration through their web site. Then they do a golf tournament in June...
RELATED LINKS: KidsTek || Colorado Technology Association || Liner Group || Blog || KEYWORDS: Rich Liner, KidsTek, Colorado Technology Association, Cisco Training Academy, Schools, PC Maintenance and Installation, CC&A certification, Denver School System > bytes=5147483
LISTEN TO: Rich Liner, Executive director, KidsTek

Powered by Podbean.com
It was a pretty vibrant year for entrepreneurship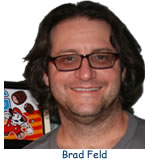 958_ 01/31/11 - Larry asks Brad Feld, founder and managing partner of Foundry Group, to take out his crystal ball, but first a snapshot of 2010. Brad said, "2010 was a pretty vibrant year for entrepreneurship, certainly for software and tech entrepreneurship, around the country, but also especially for Boulder, Colorado. Programs like TechStars have helped on a national basis, they have lots of programs throughout the country now. This has really helped with early stage and first-time entrepreneurs. There's plenty of venture capital activity and plenty investments in young growing companies and there have been some very large investments in new leaders companies like Twitter and Facebook, GroupOn, Zinga. Those companies have both raised a lot of money and they're very substantial business that are generating a lot of cash. We've had a great time together. David has been awesome to work with. He's living in New York right now, for the first quarter running the TechStars New York program, which is now the fourth city that TechStars is also in, Boulder, Boston, and Seattle. They're into week three now, off to a great start and he's having a blast. The premise behind TechStars initially, and the thing that David presented to me, that appealed to me so much was this notion of working with first-time entrepreneurs with a mentor driven approach. These types of companies have come to be knows as accelerators. It's a good word, a good description." Larry asked, "How is raising money, either angel or a larger VC investment, different in 2011 from 2010? Brad replied, Well, independent of when, raising money for a startup is hard. It's hard when you're at the very beginning and it's hard for 2nd or 3rd round it's even hard when you're raising expansion capital. The mistake that entrepreneurs make is they assume it's going to be straightforward - they expect it to be less difficult than it is. Then when it turns out to be a real slog, it's very difficult for them. So, I don't know that I have any good sense as to whether it'll be any easier or harder to raise money in 2011 because I think it's always hard." " If someone is approaching the Foundry Group what shouldn't they do?" Brad also gives advice to entrepreneurs who are seeking money ...Listen now...
RELATED LINKS: Foundry Group || Feld Thoughts || Do More Faster || VC Interviews || More VC Interviews || KEYWORDS: Brad Feld, Foundry Group, Mobius Venture Capital, TechStars, David Cohen, Defrag, Glue, Eric Norlin, Do More Faster, bytes=8910788
LISTEN TO: Brad Feld, Foundry Group

Powered by Podbean.com
Keep at it, eventually there will be a turn around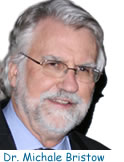 960_ 01/31/11 - ARCA Biopharma, Inc. is a Colorado-based biopharmaceutical company developing genetically-targeted therapies for heart failure and other cardiovascular diseases. Larry interviewed Michael R. Bristow, MD, Ph.D. CEO & Chief Science and Medical Officer of ARCA at the CU Technology Transfer Office Awards banquet. Dr. Bristow has been a favorite interview for w3w3® for years. Larry asked him, "Michael what are the biggest changes you've seen in this last year in your industry?" He re[lied, "It's been a couple of tough years, but I think things are starting to turn around and basically the atmospherics have gotten a lot better. Just coming off a JP Morgan meeting, it was, I thought, a completely different tone this year." Dr. Bristow had some interesting insights about funding. "Well, it's sort of like financing of real estate was back in the early 80s when interest rates were 20% - you've got to do creative financing. So, all kinds of vehicles have been used through this period. ARCA biopharma, for instance did a reverse merger, bought a company that was NASDAQ listed, that had a bunch of cash - that proved to be a good move. So people have gotten through this one way or another, but we need to get back to traditional sources of funding." Larry asked, "Is there any particular advice to people in your arena?" Spoken like a true leader he replied, "Yes, don't give up. I mean, tenacity, keep at it, eventually there will be a turn around. Now when things aren't going too well may be the best opportunity there is in terms of acquiring assets. Think ahead. Think positive." Dr. Bristow joined ARCA as one of ARCA's founders in September 2004, and has served as Chairman and Chief Science and Medical Officer of ARCA until he was appointed to his current position of Chief Executive Officer in July 2009. Dr. Bristow is a Professor of Medicine and the former Head of Cardiology at the University of Colorado Health Sciences Center, where he has been since October 1991. Dr. Bristow was one of the founders of Myogen, Inc.
RELATED LINKS: ARCA biopharma || CU Technology Transfer Office || CU TTO Channel || TTO Blog || Award Photos || KEYWORDS: Michael Bristow, ARCA biopharma, CU Technology Transfer Office, Biotech, Cardiology at the University of Colorado Health Sciences Center, University of Colorado Cardiovascular Institute > bytes=2927702
LISTEN TO: Michael Bristow, MD, Professor, CEO, ARCA at TTO Awards

Powered by Podbean.com
---
FREE Shipping & Special Price $10
Mastering Change in the Midst of Chaos™1307_ 11/12/12 -


Here's what you'll learn in this 200 page book!
- Apply the Principles of A-to-Z Planning to
Build a Winning Team
- Tap into Your Team's Mental DNA to
Increase Performance
- Understand Your Sector's
History, Trends & Ground Swell

Regardless of the economy, application of these 3 initiatives will help you achieve your goals, meet your bottom-line metrics and accomplish incredible results. These 3 initiatives are Powerful, Proven and People-Oriented. Larry predicts there will be more significant changes in 2013 than in the last 10 years combined…across all sectors. Read More at Mastering Change .

Order now… It's yours for $10.00 and we'll pay the shipping in the US… (last chance - free shipping)
---

LIBRARY_______
Associations
Beyond the Trends
Cyber Security
Entrepreneurs
Ethics
Homeland Security
In the News
Leader Profiles
Mastering Change
Renewable Energy
Resources
Software
Success Stories
Training Trends
Venture Capital
Video Blogs

w3w3®

Archives


Google, Ask, Bing and Yahoo rank Colorado's w3w3.com in the top 10 for the "Business Internet Talk Radio" show
They have millions of listings in our category. We are ranked in the top ten. The same is true for the category "Entrepreneurs Internet Talk Radio" show