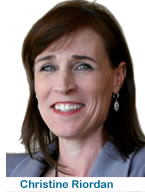 Dr. Christine Riordan, Dean, Daniels College of Business, Leadership


1348_ 2/11/13 - Most recently Christine was elected to the International Society for Accrediting Business Schools (AACFC) and that was an international election. Since Dean Riordan assumed the leadership role, Daniels has been ranked among the top business schools in the world by Business Week, U.S. News & World Report, The Aspen Institute's Beyond Grey Pinstripes and the Financial Times. Dr. Riordan, Dean of the Daniels College of Business is also Professor of Management and we're talking about leadership. "Leadership requires mental toughness" Larry asked her to tell us a little about this. Talk about some of the elements and why they exist. Chris went onto explain, "There's a great parallel between business today and sports. A lot of what we do with sports is we train our athletes to have a mental toughness, an attitude and ability to adapt. When we think about what business has been through in the last five years, the same concept applies to business leaders today. Thinking about being an executive in today's business environment is very tough. There's a lot of change that's rapid. There are massive amounts of information. There's a need to think differently. So 'mental toughness' is a concept that business leaders should apply every single day and to their own personal lives as well as their organization. It includes things like flexibility. Are you flexible enough to adapt your plays within your company? To change business as you need to change business? Are you responsive to the demands of the game of business? Do you have the courage to make some pretty tough decisions? Do you have the resilience to get back into the game when things don't go your way? Are you a good sportsman trapping the game of business? So when we talk about mental toughness, it's really taking some of the concepts that they use in sports and applying them in business." They went on to discuss How can leaders avoid making decisions based on overconfidence?...and other leadership issues...listen for more...
RELATED LINKS: Daniels College Business || Christine.Riordan || || Social Entrepreneurship || Mastering Change || KEYWORDS: Christine Riordan, Daniels College Business, DU, Leadership, Mental Toughness, Change, Hiring, Executives, Decision Making, Overconfidence, bytes=7665688
LISTEN TO: Christine Riordan, Dean, Daniels College of Business, University of Denver

Powered by Podbean.com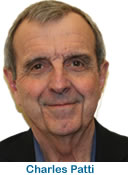 Charles Patti, Ph.D., Daniels College of Business, Customer Experience


1350_ 2/11/13 - It hasn't been the norm to find universities teaching customer experience courses. At the University of Denver, Daniels College of Business, it is a big deal. We're talking with Charles Patti, Ph.D. and Senior Associate Dean and he tells us "Customer experience is a relatively new idea in the world of business and it is certainly even newer in the university setting. We started, about four years ago, developing a program, at the graduate level, in customer experience, primarily behind the impetus of the Cox family (Cox Cable) in Atlanta, Georgia. But, it has become very important to companies as they begin to see that their businesses depend not just on delivering service, but a total experience for their customers, which ends up translating to an emotional connection between the customer and the brand. Customer service also became very important about 15-20 years ago. But, in our mind, customer experience embraces many more attributes of doing business with a company than just the service component." Asked if and how companies measure customer experience, Dean Patti says, "We've been encouraging companies to do that. Many engage in customer satisfaction surveys. But at least 75% of what they measure in customer satisfaction, is only about the functionality - how well the product performs. Customer experience embraces many other aspects than just the functionality. We've been encouraging companies and working with companies to measure the other important dimensions like how they communicate. If it's a retail place, what the look and feel of the organization, and the culture and quality of the employees. When you look at all four dimensions you begin to measure the entire customer experience." Chuck's advice, "First would be for new employees to understand the difference between customer service and customer experience. To have them completely understand the four dimensions of customer experience and get them committed to measuring the financial return on the investment in a customer experience initiative that a company might take. The ability to measure what is the financial return, off of any kind of investment, is key." Listen for more...
RELATED LINKS: Daniels College of Business || Charles Patti || Social Entrepreneurship || Blog || KEYWORDS: Charles Patti, Ph.D., Daniels College of Business, Customer Experience, Customer Service, Cox Cable, Four Dimensions of Functionality, > bytes=5506510
LISTEN TO: Charles Patti, Sr. Associate Dean, Daniels College of Business, University of Denver

Powered by Podbean.com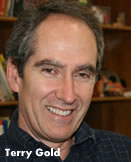 Terry Gold, CoFounder of Gold Systems
Microsoft goes live on the Gold System...


1344_ 2/4/13 - His first day at work was July 4th, 1991, speaking of Independence day. Terry Gold, CoFounder of Gold Systems said, "It was the first time I worked on a holiday too, so welcome to the life of the entrepreneur." Gold Systems helps big companies communicate better with their customers, partners and employees. They are a software company. Originally, they built their software on other people's platforms, like AT&T and Avaya and such, even Microsoft - they're a big Microsoft partner now. Most recently they've built their own platform and Terry was happy to tell us that yesterday, Microsoft went live on their platform, that's a big win for Gold Systems. Larry asked how that evolved and Terry told us, about seven years ago, Microsoft called Terry and said, we're going into the communications business. They told Terry what they were going to do and Terry decided, "we've got to be a part of this." So they were a services partner building software on the Microsoft speech recognition platform. A few years ago Microsoft decided to fold that into an even bigger thing that could replace phone systems, replace PBX's... - it's called Microsoft Link, But they weren't going forward with the speech recognition part of it as a stand alone platform. Gold Systems decided to build their own and just launched it late last year. We've got a handful of customers, a couple of the biggest banks in the world, a big aerospace company and then yesterday, [Tah dah!] Microsoft went live with it, so we're excited. Gold Systems got started before the web, with everything Terry's seen and been a part of, Larry wanted to know what he sees coming down the road. "Wow. Everything is changing for people. We're all mobile.. Listen for more...
RELATED LINKS: Gold Systems || Microsoft Vonetix 7 Voice || Feld Thoughts || Podcast Directory || Terry Gold Blog || KEYWORDS: Terry Gold, Gold Systems, Vonetix 7 Voice, Microsoft, Brad Feld, PBX's, Microsoft Link, Mobile, bytes=5993851
LISTEN TO: Terry Gold, CoFounder & CEO, Gold Systems

Powered by Podbean.com
Rick Duke & Kevin Smith, CID4 Investing
Supporting the Colorado Life Science Industry...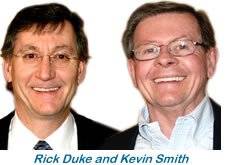 1346_ 2/4/13 - Larry sat down to get an update from Kevin Smith, President & CEO and Richard (Rick) Duke, Ph.D., Founder & CSO - CID4 [Colorado Institute for Drug, Device and Diagnostic Development - a 501-C3 non-profit organization, launched back in 2009 with a mission to support the growth of the Colorado Life Science Industry both in terms of numbers of companies and numbers of jobs. Kevin explained, "Over the period of time since we started operations we work with companies, both to invest in and provide active management, to help guide them through the valley of death, when they're running out of cash but before they can actually access larger amounts of investment capital. So far we've invested in six companies - put $2 million to work. Those companies have created 65 direct jobs and they've attracted $20 million in investment capital into their businesses and used to grow their businesses here in Colorado." Rick said, "I think what sets us apart from other types of organizations like this is that we provide active management to our portfolio companies or project companies for that matter." A lot of that technology is early spin outs out of the University of Colorado or other research institutions where you've got a faculty member who is an entrepreneur and inventor, but doesn't necessarily have the experience in starting a company, or managing the operations, or developing a business plan, or product development plan. This is where CID4 often takes a fairly active role. Getting the company off the ground. Initiating operations and literally pitching the company to both angel investors and venture capital investors - with the goal of graduating them, raising a significant amount of capital to where they can now move out on their own." It's important to understand that CID4 is a not-for-profit company and what that means is the money that they invest in a portfolio company, if there is a return on that investment, rather than that traditionally being shared with the management of the venture capital firm, in fact, in our situation, that money goes back into technology development. This is unique from a number of... Listen for more...
RELATED LINKS: CID4 || CU Technology Transfer Office || CBSA || CU TTO Channel || TTO Blog || KEYWORDS: Rick Duke, Kevin Smith, CID4, Colorado Institute for Drug, Device and Diagnostic Development, Colorado Life Science Industry, Investments, CU Technology Transfer Office, bytes=5738060
LISTEN TO: Richard Duke, Founder/Chief Scientific Officer & Kevin Smith, President/CEO, Colorado Institute for Drug, Device and Diagnostic Development

Powered by Podbean.com
Speaking of Kendall Colman & Molly Hughes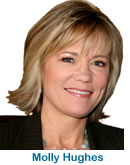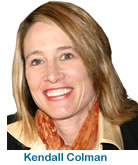 1347_ 2/11/13 - We are here with Molly Hughes and Kendall Colman, discussing one of Larry's favorite subjects, entrepreneurism and the current challenges and opportunities. Colman & Company was founded and started 13 years ago by Kendall. She said, "It was really a result of a passion of hers at a very early age, based on the idea that people really do have potential that lies in them like a seed. With the right skills and talent and encouragement really can be developed." That was her personal experience as a competitive athlete; she found the coaches in her life made the biggest difference of all. Of course we all recognize Molly Hughes from Channel 4 News. After leaving CBS about a year ago, Molly joined forces with Kendall and is handling the speech and media preparedness aspect of Kendall's executive coaching firm. Molly says the Kendall found she was working with a lot of executives who then were doing great on the leadership front but there was still some work that needed to be done on public speaking. That is how their work fits together, Molly works with their clients on speech development and really anything related to communication, whether it is through the lens of a camera, one-on-one or to a large group of people. Larry asked what are the biggest challenges for companies today. Kendall believes most of us have some terrific ideas. "It doesn't take much to notice in our society, areas that can be improved. Gaining support and getting those first few people... It's always those first few people, for an entrepreneur, that make the biggest difference, who jump on board with the idea and say, I see it too. The challenge is putting an organizational structure in place so that the idea can be successful, before the home equity loan runs out." Then Larry sought out the great opportunities. Molly said, "What we're finding in the work we do is the Internet is huge, no matter what your business is. One of the best ways businesses can engage with their clients or consumers is through the use of video. It is one of the ways that all of our sensors are all at play. More and more people are turning to video as a way to really get their product or service out there. There is just explosive growth in this field right now."
RELATED LINKS: Colman & Company || Colman & Company Events || Economy Builders || Podcast Directory || KEYWORDS: Kendall Colman, Molly Hughes, Colman & Company, Speaking, Coaching, Organizational Psychology, Behavioral Sciences, Culture, Channel 4 News, CBS > bytes=7774357
LISTEN TO: Kendall Colman & Molly Hughes, Colman & Company

Powered by Podbean.com
Rick Duke & Kevin Smith, Venture Capital Money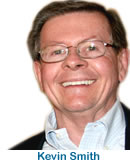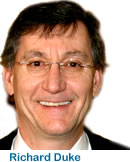 1349_ 2/11/13 - Part 2: As the companies we work with learn, the models sometimes change and new knowledge generates new directions. What we've learned working on the CID4 model is that there are great technologies in the state of Colorado. There are incredible entrepreneurs trying to get those technologies out. The one thing we are short of, as many people are, is investment capital. If we had more investment capital to put to work through CID4 we would, but we are limited. So we branched out and created a class of client that we work with. Which would be a company that takes advantage of our consulting service, for no charge as well as some of the programs we run as opposed to getting direct capital investment that we talked about earlier. Those programs include office hour programs which we conduct at both Boulder and Fitzsimmons, where individuals can come in an have one-on-one consultations with subject matter experts. We also do a lot of work on business plan development and make introductions to potential financing sources. In our view, the model that CID4 started with trying to provide active hands-on management, now we're continuing to expand on that, but also not invest but providing guidance. Rick Duke is very active in helping to raise finances, but there's a lot of confusion about what venture capitalists are doing today and what they're not. Dr. Duke said, "Venture capital changed dramatically around 2008-09 and I think there was an expectation it was going to come back in a relatively short period of time. And I think it surprised all of us when we haven't seen the return of venture capital at the level that it was in the late 90s and early 2000 period. Most notably for Colorado, at least in the life sciences area, we don't see much in the way of that initial lead VC firm that we had and enjoyed during that early 2000 period. That has really forced us to go out to the coast to look for venture capital money for our client companies. Or, actually to look at some of the angel investors and angel investor groups that have been forming recently here in Colorado.." .Listen for much more...
RELATED LINKS: CID4 || CU Technology Transfer Office || CBSA || CU TTO Channel || TTO Blog || KEYWORDS: Rick Duke, Kevin Smith, CID4, Colorado Institute for Drug, Device and Diagnostic Development, Colorado Life Science Industry, Bioscience Discovery Evaluation Grant program, CU Technology Transfer Office, Proof of Concept > bytes=8753217
LISTEN TO: Richard Duke & Kevin Smith, CID4

Powered by Podbean.com
Ingrid Alongi takes a Quick Left and builds a Company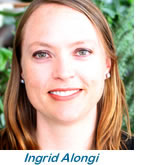 WorldBlu's Most Democratic Place to Work!


1343_ 2/4/13 - Lucy Sanders, CEO for the National Center for Women and Information Technology or NCWIT along with Larry Nelson, Director of w3w3® Media Network interviewed Ingrid Alongi, CEO and CoFounder, Quick Left. Quick Left is a software engineering company that specializes in designing and building custom web and mobile applications, and is a member of NCWIT's Entrepreneurial Alliance. With the increasing need for superior web and mobile applications from all sectors, Quick Left is meeting this demand through their innovative processes and unique organizational structure. Due to this unique structure, Quick Left was named one of WorldBlu's most democratic workplaces of 2012. Lucy asked Ingrid to tell us about this. "It's something we haven't done enough bragging about. WorldBlu is a really cool organization that is about setting up strategy for being a democratic organization and some really great companies are part of their list - in all kinds of industries. Some of the things we do, we have a really transparent organization, and open books policy, we share the financial situation with the team quarterly. Ingrid, a Boulder native, began her career in web development in southern California during the late 1990s. Throughout her career, she also gained experience building and running engineering teams as well as working with and managing clients. As soon as she had the chance, she moved back to Boulder in 2007 to work in the budding startup scene, which soon lead to the recreation of Quick Left. Ingrid doesn't think of herself as an entrepreneur. She says, "I just like to get things done. I like to keep my commitments. I think it's a good thing, if people are considering, if starting a company, is for them. You don't have to be a certain type of person to be successful." Ingrid's advice to young people: Don't force it. Don't start a company just to start one. It's really important to wait until the right thing comes along - the right passion or the right co-founder. Don't be pressured ...Listen for more great ideas...
RELATED LINKS: Quick Left || NCWIT Home || NCWIT Blog || TechStars || Heroes Channel || KEYWORDS: Ingrid Alongi, Quick Left, Lucy Sanders, National Center for Women & Information Technology, NCWIT, Entrepreneur, Boulder, TechStars, Heroes, > bytes=16175754
LISTEN TO: Ingrid Alongi, CEO & CoFounder, Quick Left

Powered by Podbean.com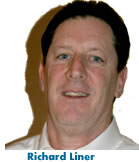 Come have dinner with Richard Liner, Executive Director & CoFounder of KidsTek


1345_ 2/4/13 - KidsTek is 13 years old now, founded out of the Colorado Technology Assoc. They work with the highest needs schools in Colorado, right from kindergarten through high school, providing technology education in after school programs - and now in
in-school programs in the high schools, leading to certifications for Cisco. As an example, in the middle school realm they're teaching primarily Internet research and Microsoft Office skills. So they're giving these kids the tools they need to use technology, not specific programming. Richard Liner, Executive Director and co-founder of KidsTek said, "We're not asking that they go into technology careers, if they want to do that, we do have those programs in high schools. We really want them to get familiar with the business tools that they need and don't have access to, as under-privileged kids, at home, and even in school. These kids don't have computers at home. They don't get enough time in school on them - so KidsTek provide the after school enrichment to get them up to speed for what they need for the workforce and for college." Over the years KidsTek has been expanding, doing more and new things. Rich explained, "In the high school arena we've hooked up with Cisco and we are a Cisco Training Academy, one of the few non-profits that is." The program starts with IT Essentials which leads to the A+ certification [the generalized PC maintenance and installation type people] right into networking skills for Cisco expertise that can earn them up to a CCNA certification, which is what all the employers that have big networks look for in their workforce. Larry asked, "There are also opportunities for businesses to be involved. But how do you support KidsTek?" Rich said, "Well obviously it's a non-profit. We have a combination of ways to get money, foundations that support us. The schools that we work with make a contribution towards what we are doing. We have corporate sponsors and we have events. We have two major events every year. Coming up on February 20th, our annual dinner and that can be accessed for registration through their web site. Then they do a golf tournament in June...
RELATED LINKS: KidsTek || Colorado Technology Association || Liner Group || Blog || KEYWORDS: Rich Liner, KidsTek, Colorado Technology Association, Cisco Training Academy, Schools, PC Maintenance and Installation, CC&A certification, Denver School System > bytes=5147483
LISTEN TO: Rich Liner, Executive director, KidsTek

Powered by Podbean.com
---
FREE Shipping & Special Price $10
Mastering Change in the Midst of Chaos™1307_ 11/12/12 -


Here's what you'll learn in this 200 page book!
- Apply the Principles of A-to-Z Planning to
Build a Winning Team
- Tap into Your Team's Mental DNA to
Increase Performance
- Understand Your Sector's
History, Trends & Ground Swell

Regardless of the economy, application of these 3 initiatives will help you achieve your goals, meet your bottom-line metrics and accomplish incredible results. These 3 initiatives are Powerful, Proven and People-Oriented. Larry predicts there will be more significant changes in 2013 than in the last 10 years combined…across all sectors. Read More at Mastering Change .

Order now… It's yours for $10.00 and we'll pay the shipping in the US… (last chance - free shipping)
---

LIBRARY_______
Associations
Beyond the Trends
Cyber Security
Entrepreneurs
Ethics
Homeland Security
In the News
Leader Profiles
Mastering Change
Renewable Energy
Resources
Software
Success Stories
Training Trends
Venture Capital
Video Blogs

w3w3®

Archives


Google, Ask, Bing and Yahoo rank Colorado's w3w3.com in the top 10 for the "Business Internet Talk Radio" show
They have millions of listings in our category. We are ranked in the top ten. The same is true for the category "Entrepreneurs Internet Talk Radio" show