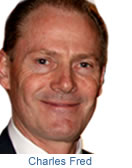 Change of course creates need and creates opportunity


1437_ 9/16/13 - Larry is here at the ACG Denver's monthly luncheon and is talking with keynote speaker Charles Fred the group president of Xerox Hospital Provider Solutions (Breakaway Group). In this role, he leads the organization that serves their hospital and physician clients through a comprehensive portfolio of solutions that help healthcare providers apply, manage and use technology that simplifies caregiver workloads. They help doctors and nurses learn software faster and safely. Biggest opportunity in healthcare is change. "Change, of course creates need, and creates opportunity. As a nation we are woefully out of step with technology today in healthcare. We're behind, so technology companies should be able to be born almost instantly to address some of those needs. Our population is ageing quite quickly. Ten thousand people a day turn 65 in the U.S. and that will continue for the next 18 years! That population is living a lot longer than we ever expected and so there are long term care needs." Fred joined Xerox in 2011, when the company acquired The Breakaway Group. During his first 18 months with Xerox, his organization's revenue grew by 300 percent, while at the same time expanding his operating profit margin to more than 30 percent. Before The Breakaway Group, Fred was CEO of Omega Performance, culminating in a successful sale to IIR, Inc., in 1998. The publication of his best-selling book, Breakaway, in 2002 initiated a 'movement' from the thousands that have read it. Today, many leading universities use the text...
RELATED LINKS: Xerox || ACG Denver || M&A Channel || Breakaway at Amazon || KEYWORDS: Charles Fred, Xerox, Hospital Provider Solutions, The Breakaway Group, Healthcare, ACG Denver, Association for Corporate Growth, Breakaway Book > bytes=2807330
LISTEN TO: Charles Fred, President, Breakaway Group, Xerox

Powered by Podbean.com
Colorado disaster… Rainfall records swamped
1439_ 9/16/13 - Thank you to all those volunteers, rescuers, the police, fire departments, National Guard, and thousands of other volunteers.
...Monday and we saw the sun! Many cities, counties and towns are still in initial rescue mode and have not specifically asked for help. While volunteer efforts are appreciated, at this point we would like to direct everyone to donate cash to the United Way, Red Cross and Salvation Army.
Four days of rainfall across Colorado's Front Range produced massive flooding that's marooned thousands of people, inundated many key roads, and damaged countless homes and businesses. The immense amount of water that fell arrived at upper levels via a plume of deep moisture that surged northward from the tropics. At lower levels, the pattern drove moist air from the Great Plains toward the foothills, where it was forced up slope. Together, these features blanketed the Front Range with the soggiest air mass ever recorded at Denver in September. Between Thursday 9/12 and Friday 9/13, a total of 9.08" was measured at the official Boulder site. From 6 PM Monday 9/9 through 6 PM Friday 9/13, the grand total was a whopping 14.70". At the time of this writing, the atmosphere produced near-constant rain in large amounts for three-plus days across most of the semiarid High Plains and adjoining foothills of the Front Range. Boulder has the greatest potential for flash flooding of any community in Colorado. If you live, work or play in Boulder, you are at risk. The flood that swept down Boulder Creek was a 1-in-100 year event, The terms "10 year", "50 year", "100 year" and "500 year" floods are used to describe the estimated probability of a flood, meaning this storm was a proverbial 100-year flood.
Before reaching the City of Boulder, the flash floods claimed highways and homes and towns all through the canyons including Jamestown, Estes Park, Lyons, Loveland, and so many others. Marching on it carried the destruction downstream through Longmont, Loveland, Erie,Evans and Weld county. Simultaneously Commerce City and Aurora were slammed - Castle Rock and Colorado Springs - in fact from the state's southern border straight up to the northern border and beyond. Future forecasts... continuing heavy rains through Tuesday 9/17! Many cities, counties and towns are still in initial rescue mode and have not specifically asked for help. While volunteer efforts are appreciated, at this point we would like to direct everyone to donate cash to the United Way, Red Cross and Salvation Army. The National Guard is amazing and rescued at least 1,200 people on Saturday. More rain is expected, flood danger continues. Be sure to sign up for Emergency Alerts, more information and links below... RELATED LINKS: Emergency Alerts || More Flood Information – City of Boulder || United Way 'Foothills Flood Relief Fund' || Red Cross/Colorado Flood || The City of Longmont is seeking volunteers for various efforts. Call 303-651-8595 to add your name to the list. Volunteers will be contacted as needed.
Terrifying stories of identity theft and cyber security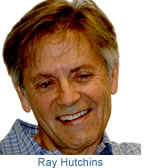 1433_ 9/9/13 - Larry talked with Ray Hutchins, a serial entrepreneur, president of TiE Rockies, President, Denver Cyber Security, and has more companies involved in web site development, SEO, and cyber security. We are talking with Ray about cyber security today and as you will hear this subject has become an issue that demands every business, large and small, take action now. Recently TiE Rockies began a series, 'Information Assets - Your Corporate Crown Jewels and the Very Real Threat of Cyber Espionage'. We've all heard the frightening stories of Identity Theft, and so much more. Ray became involved years ago because he has two businesses, Denver Web Services and Denver Cyber Security - and he's had a lot of web sites, 600 now. But he had trouble with them being hacked and he was constantly defending them, figuring out ways to keep these people out of his web sites. One thing led to another as he developed his knowledge. A burgeoning interest became a passion and he became better and better at understanding the issues of cyber security and all the various tools and methodologies available to defend web sites and networks and to defend data and the movement of data. His passion continued to develop as the threats have grown more sinister. With a decade of experience, Ray is a recognized expert and in the business of defending people's networks and defending their businesses. Ray tells us the hacker community, worldwide, is in utter shock that the American Business leadership has not gotten their ducks in a row. It is their perception that American business leadership has its head in the sand. That they don't ... Listen, Ray has much more. This is Part 1 of 2.... Be sure to listen next week...
RELATED LINKS: TiE Rockies Network || Denver Web Services || Denver Cyber Security || In the News || KEYWORDS: cyber security, denver SEO, Ray Hutchins, corporate espionage, hackers, def con 2013, web site, internet > bytes=4957730
LISTEN TO: Ray Hutchins, Denver Cyber Security

Powered by Podbean.com
Planning Calendar - Special Events - Conferences - Monthly Meetings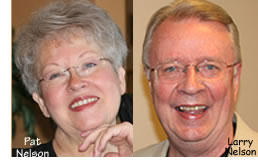 [Effective Planning Calendar Launched in 2006]


1432_ 9/9/13 - List your special events and monthly meetings…it is FREE! *** Does your organization have a Special Event that should be listed on the "w3w3 Calendar & Coming Events" Portal? This page can help your organization in Planning and Avoiding Conflicting Dates with other organizations. This is a Collaboration tool to enhance your effectiveness. If your organization has regular monthly meetings we invite you to submit them for posting on our Web Community Calendar (FREE).


Plan successful events in the future that won't conflict with others:
SUBMIT Your Event Dates – for the entire 2013-14 Year
RELATED LINKS: Community Calendar || KEYWORDS: Planning Calendar, Special Events, Conferences, Monthly Meetings
LISTEN TO: Larry & Pat Nelson, CoFounders, w3w3® Media Network, w3w3.com

Powered by Podbean.com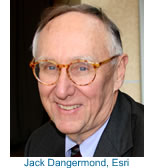 The world's sixth largest privately held software company


1436_ 9/16/13 - Larry Nelson is here at the CTA APEX Conference, where he caught up with Keynote Speaker, Jack Dangermond, president and founder of ESRI (originally Environmental Systems Research Institute) a startup back in the '60s. Jack had acquainted himself with a few ways to do selling, so he sold what he was doing which was making computer maps for people. His business really started out as a service for hire - computerizing maps, overlaying maps, analyzing the information and helping to determine where to buy property, or place a retail store, or what areas ought to go into conservation zones, or support land use planning, and people loved that idea. So over those years Jack grew his company from basically nothing up to about 100 people. Well, people not only loved the idea, they wanted to do it themselves so they asked Jack to sell them his software. So he did, it was open source software at the time. "But," Jack says, "it wasn't very good, frankly." They went on to develop the first Geographic Information System, GIS. It morphed over the decades and today Esri has about 350,000 customers, all over the world, that use this to make their maps or manage their geographic information. These are not consumer maps but enterprise focused where people and companies use the graphic information to make decisions in their company. ...Listen for more details...This is Part 1 of 2.
RELATED LINKS: ESRI || CTA || Software Channel || w3w3 Blog || KEYWORDS: Jack Dangermond, Esri, Software, Maps, Environmental Systems Research Institute, Geographic Information System, GIS, Enterprise Focused > bytes=3933312
LISTEN TO: Jack Dangermond, President, Esri

Powered by Podbean.com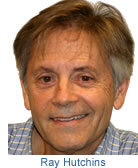 The biggest problem for companies is between the keyboard and the chair


1438_ 9/16/13 - Larry talked with Ray Hutchins, a serial entrepreneur, president of TiE Rockies and has several companies, including Denver Cyber Security, involved in web site development, SEO, and cyber security. Ray Hutchins said, "If you want to be a criminal, be a cyber criminal - because you won't get caught. And the guys running the business are asleep at the wheel, I'm sorry to say. They don't understand cyber security, they don't understand the process of defending their corporate crown jewels. They don't know how to manage their IT people to get the job done - It is a big problem for the country and for the world. So what to do? Coming from Def Con again, The biggest problem for any company is between the keyboard and the chair. It's your people and these people can be tricked very easily to let the 'enemy' into your network. A hacker can easily attack your network with a fishing attack, with a fake email from the CEO, CFO, CIO... it's going to come from one of the leaders in the company and it's going to go to company personnel. When that email comes in the employees are going to open it up to see what their leaders are saying. But, they're not going to be trained to check and see if it is indeed an authentic email. Once they open that email up and click on the link they've been directed to, BING, the hacker is in and started the journey inside your network." This is Part 2 of 2...
RELATED LINKS: Denver Cyber Security || TiE Rockies Network || Denver Web Services || Podcasting Directory || KEYWORDS: Cyber Security, Denver SEO, Ray Hutchins, Corporate Espionage, Hackers, Def Con 2013, Web Site, Internet, Def Con, > bytes=4860345
LISTEN TO: Ray Hutchins, Denver Cyber Security Part 2 of 2

Powered by Podbean.com
Path of entrepreneurship, growth and success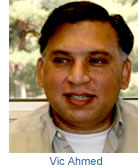 1432_ 9/9/13 - It was 2011 and the Denver Post proclaimed, 'Colorado's new pavilion becomes a hub for tech innovation'. The Innovation Pavilion was the brainchild of serial entrepreneur Vic Ahmed, his belief, in an "ongoing shift from corporate America to a country of entrepreneurs". Here we have the product of over five years of global incubator research by founder Vic Ahmed, a serial entrepreneur, angel investor and startup visionary. Borrowing best practices from around the country to create an incubator model based on national best practices. As the shift continues, the Innovation Pavilion continues to morph in ways that accommodate the entrepreneurs who now call this 4 story, 80,000 sq ft building home. Today, Vic said that the Innovation Pavilion will be different next month and will continue to grow and change. "There's a groundswell for innovation and entrepreneurship in the country — large towns, small towns, everywhere", Ahmed said. "A wave is coming here, and this incubator will be one of the pieces that's going to help people get on this path of entrepreneurship and hopefully have a better chance of success than they might by themselves." Vic based part of the Innovation Pavilion on Silicon Valley's Plug and Play Tech Center, which features a community of more than 300 startups. In addition to the Innovation Pavilion, Vic is Chairman & Board Member of the Colorado Assoc. of Manufacturing and Technology; Chairman of TiE Rockies, Board Member TiE-Global Board of Trustees, Board Member of IT Economic Development Advisory Council for the Secretary of Technology, Colorado, and CEO of Business Genetics. We did say serial entrepreneur for more details...
RELATED LINKS: Innovation Pavilion || TiE Rockies || Economy Builders || Mastering Change || KEYWORDS: Vic Ahmed, Innovation Pavilion, TiE Rockies, Entrepreneurs, Tech Innovation, Startups, Silicon Valley's Plug and Play Tech Center, Hub for Tech Innovation, bytes=3933312
LISTEN TO: Vic Ahmed, Founder, Innovation Pavilion

Powered by Podbean.com
Creating a really unfair advantage for startups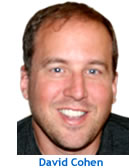 1432_ 9/9/13 - TechStars' vision is a reality and they're often credited with being the biggest and best. David Cohen said, "That's awesome. But, we are unique in that we're not in Silicon Valley where all the action is, and we do have geographic distribution - so we look at that and ask, where do we go from here? It's really building this massive, interconnected network that gives these startups the advantage because as you know in business, it's really about the network. We have these really strong centers like in Boston, New York, Boulder, Seattle, Texas and now London. Those mentors and the alumni in New York not only helping those in New York, but also in Boulder. Play that out across the network and it's a very powerful concept. The network becomes a self-sustaining way to provide help to companies. Not just the mentorship and the funding. As an example we've got GoodApril and hope they will come back and make some angel investments. We think in ten years the idea of an entrepreneur walking in and pitching a venture capitalist for seed investment would just be silly - instead they'd rather join a network where they get help and the funding is built into that." David said, "Our mission is as it always has been, create unfair advantage for startups. You know, we win when they win and we think network is the big advantage."...Listen now to part 3 of 3...
RELATED LINKS: TechStars || 2007 Interview David Cohen and David Brown || Foundry Group, Brad Feld || Entrepreneur Channel || GoodApril Sold || KEYWORDS: David Cohen, TechStars, Brad Feld, David Brown, Jared Polis, Investing, London, Startups, Boston, New York, Boulder, Seattle, Texas, Entrepreneurship, GoodApril > bytes=5381541
LISTEN TO: David Cohen, Founder/CEO, TechStars

Powered by Podbean.com
---
Mastering Change in the Midst of Chaos™1307_ 11/12/12 -


Here's what you'll learn in this 200 page book!
- Apply the Principles of A-to-Z Planning to
Build a Winning Team
- Tap into Your Team's Mental DNA to
Increase Performance
- Understand Your Sector's
History, Trends & Ground Swell

Regardless of the economy, application of these 3 initiatives will help you achieve your goals, meet your bottom-line metrics and accomplish incredible results. These 3 initiatives are Powerful, Proven and People-Oriented. Larry predicts there will be more significant changes in 2013 than in the last 10 years combined…across all sectors. Read More at Mastering Change .

Order now… It's yours for $10.00 and we'll pay the shipping in the US… (last chance - free shipping)

LIBRARY_______
Associations
Beyond the Trends
Cyber Security
Entrepreneurs
Ethics
Homeland Security
In the News
Profiles of Leaders
Mastering Change
Renewable Energy
Resources
Software
Success Stories
Training Trends
Venture Capital
Video Blogs

w3w3®

Archives


Google, Ask, Bing and Yahoo rank Colorado's w3w3.com in the top 10 for the "Business Internet Talk Radio" show
They have millions of listings in our category. We are ranked in the top ten. The same is true for the category "Entrepreneurs Internet Talk Radio" show