Defrag Conference 2013
WHAT IS DEFRAG? Defrag started in 2007 as a forum for exploring information overload and building implicit tools for the web. In years 2-4, Defrag's focus shifted to things like enterprise collaboration, social media and big data. As Defrag entered its 5th year, it firmly established itself as one of the premiere thought leader discussions about "what's coming next" in technology, where Defrag's time horizon is usually looking out 18-24 months. Defrag is now where the influencers gather.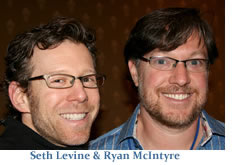 Venture capitalists looking into the newest


1340_ 1/21/13 - The line between the digital and physical worlds has blurred. We are talking with two of the young men who watch that line, understand and encourage development and bet their futures on what it all means. We're here at the Defrag / blur 2012 Conferences talking with Seth Levine and Ryan McIntyre from Foundry Group. The two conferences are really loaded with some high powered stuff everything from devices that enable [non-invasive] brain-computer interaction to 3D printers and gaming with helicopters that are controlled wirelessly and nearly intuitively, by wrist action. We're looking for an overview and we think Ryan and Seth can help us with that in terms of what the Foundry Group is looking at today. Ryan tells us they have a handful of investment themes they like to explore in the investing process. Here at Defrag and blur Foundry Group has had a number of their portfolio companies represented within those themes. Defrag came out of conversations around how technology was evolving in the enterprise and the inter-connection of computers, glue applications, protocol applications - these are some of the themes we talked about. And blur really came out of our interest in the evolution of human-computer interaction. So the notion that the ways we interact with computers and computer systems is undergoing a massive, seismic shift right now. So your keyboard and mouse, windows gooey - is behind us. You know, we have new touch screen interaction with our pads and our tablets, just the way we interact with and even what we recognize with computers is undergoing this seismic shift and changes. The exhibits and companies that are here really represent that. That's why we're here and deeply interested in what's going on in the world of human-computer interaction. Seth explained that last year's blur [2011] was exactly that. Ryan said, "That's the evolution of the core idea, that it's expanded the footprint. It's the notion of how we interact with the computer in the real world. It really allows us to take the digital world and push it out into the physical world. That's a fascinating development that really expands the kind of things we can talk about in computer interaction and digital life and blur..." ...listen for more ...
RELATED LINKS: Foundry Group || Defrag Conference 2013 || Defrag 2012 Conference Photos || KEYWORDS: Ryan McIntyre, Seth Levine, Foundry Group, Venture Capitalist, DefragCon 2012, blur, Software, Non-Invasive Brain-Computer Interfaces, Glue Applications, Protocol Applications > bytes=3783265
LISTEN TO: Seth Levine & Ryan McIntyre, Foundry Group

Powered by Podbean.com
Submit your winning nominations now...


1335_ 1/14/13 - COLORADO COMPANIES TO WATCH ACCEPTING NOMINATIONS Colorado Companies to Watch recognizes second- stage companies that are developing valuable products and services and creating quality jobs. They are currently accepting nominations for the 2013 Colorado Companies to Watch award. Companies may apply without being nominated. The nomination deadline is January 28, 2013. To learn more, please click here.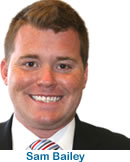 This program is a perfect example of public/private partnership We're talking to Sam Bailey the Relationship Manager for the Governor's Office of Economic Development and International Trade. That means he primarily works in business retention and expansion, helping existing businesses grow and expand their businesses. Sam is also the new program director for Colorado Companies to Watch, which is now four years into the program with 200 companies highlighted and close to, if not over a thousand finalists. Sam said, "We have really seen a lot of companies and communities come out and support these businesses - highlight them, recognize them - so the program has grown to quite a prestigious honor. This year alone we had a wonderful geographical diversity across the state of Colorado. We had companies from rural and urban communities - communities that we haven't seen on stage before. So this has been a banner year for COCTW. We're looking to continue that through outreach to our community partners across the state. It's important to note this is not a program just for the Front Range. It's for the entire state; we have companies from Durango, Carbondale, Craig, and Holly." Listen for more...
RELATED LINKS: Colorado Companies to Watch || Colorado Companies to Watch Channel || Nomination Link || w3w3.com Blog || Gala Event Photos || KEYWORDS: Sam Bailey, Office of Economic Development and International Trade, OEDIT, Colorado Companies to Watch, COCTW, Nominations, Colorado, Second Stage Companies, Lowe Foundation, > bytes=6226236
LISTEN TO: Sam Bailey, Program Director, COCTW

Powered by Podbean.com


Join CTP and TiE Rockies at the Innovation Pavilion for a celebration of entrepreneurial technology companies and their achievements! Meet Larry and Pat Nelson of w3w3 Media, and join CTP in recognizing their work with the new Ascent Technology Icon Award!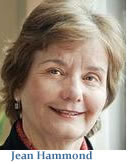 Women's roles and behaviors in technology commercialization


1339_ 1/21/13 - Today Lucy Sanders, CEO for the National Center for Women and Information Technology or NCWIT along with Larry Nelson, Director of w3w3® Media Network are interviewing Jean Hammond an entrepreneur and angel investor. Jean is a co-founder of the Boston forum of Golden Seeds (which invests in women-managed businesses) and a member of Launchpad Venture Group and Hub Angels. An investor with an active portfolio over 50 companies, she has served on the Board or as a Board-level advisor with over 20 of these firms. Jean's been working on a new non-profit that she recently launched called Learn Launch. Helping drive the support ecosystem by matching entrepreneurs with investors and other resources, Jean meets with hundreds of entrepreneurs a year. As a part-time entrepreneur-in-residence at the E Center and an active mentor at TCN, TechStars, and MassChallenge, she has directly or indirectly helped dozens of startups, moving them from "idea stage" to "funding-ready" to eventual launch to become vital members of the Massachusetts innovation economy. Most recently, Jean co-founded LearnLaunch, a non-profit fostering the creation and growth of learning and education technology companies and the ed tech business cluster across New England. LearnLaunch brings together innovators, K-12 and higher ed educators, investors, students, school leaders, buyers and distribution channels, and provides structured services such as classes, forums, conferences and networking opportunities for entrepreneurs. On the board of Thompson Island Outward Bound and Boston Rising Jean supports the growth of science education and entrepreneurial jobs in the inner city...there's much more to listen to...
RELATED LINKS: LearnLaunch || NCWIT Home || Golden Seeds Boston || Launchpad Venture Group || TechStars Boston || Heroes Channel || KEYWORDS:Jean Hammond, Learn Launch, Lucy Sanders, National Center for Women and Information Technology, NCWIT, LaunchPad Venture Group, Hub Angels, TechStars, Boston, > BYTES=15642856
LISTEN TO: Jean Hammond, Founder, Learn Launch

Powered by Podbean.com
For entrepreneurs it takes passion and planning


1341_ 1/21/13 - Colorado Companies to Watch winner, Applied Trust cofounders Trent Hein and Ned McClain (a new father, Congratulations) join Larry Nelson for a check-in visit. We love to get successful entrepreneurs to weigh in on what they see as the barriers and challenges to becoming an entrepreneur today. The advice is always worth hearing. Trent directs us to a very personal and important step. "You've got the great idea - but you've got to have the plan that says here's how you're getting from point A to point B. Here's how I'm going to manage my staff. Here's how I'm going to get revenue. There was a mind set for a period of time, where if you just hoped it would happen - it would. But hope's not a method here. We've got to have a plan." Trent tells us that for the 12+ years that he and Ned have been working together they plan everything out, in some cases multiple years out." Doing that, Trent says, "It is critical to an entrepreneur's success." Ned and Larry agree, it's a hot time for entrepreneurs in Boulder and Denver right now. But Ned believes you have to find something you're really passionate about. They started Applied Trust just after the dot com boom - it was probably not advisable to start an IT infrastructure - security - performance company then. But, it was something they were passionate about and that passion is what helped them be successful. It's certainly a challenge today, there's a temptation to just find something so they can do a startup. Agreeing heartily, Larry coined the Double P words here... Passion and Planning. Listen for more great advice... COLORADO COMPANIES TO WATCH ACCEPTING NOMINATIONS Colorado Companies to Watch recognizes second- stage companies that are developing valuable products and services and creating quality jobs. They are currently accepting nominations for the 2013 Colorado Companies to Watch award. Companies may apply without being nominated. The nomination deadline is January 28, 2013. To learn more, please click here.
RELATED LINKS: Applied Trust || The Barking Seal Blog || Colorado Companies to Watch || Colorado Companies to Watch Channel || PodCast Directory || Gala Event Photos || KEYWORDS: Applied Trust, Trent Hein, Ned McClain, IT infrastructure, Cloud Services, Lowe Foundation, Colorado Companies to Watch, Gala Event, COCTW, Second Stage Companies, Colorado Office of Economic Development and International Trade, , bytes=7539882
LISTEN TO: Applied Trust, Trent Hein & Ned McClain, CoFounders

Powered by Podbean.com
---
FREE Shipping & Special Price $10
Mastering Change in the Midst of Chaos™1307_ 11/12/12 -


Here's what you'll learn in this 200 page book!
- Apply the Principles of A-to-Z Planning to
Build a Winning Team
- Tap into Your Team's Mental DNA to
Increase Performance
- Understand Your Sector's
History, Trends & Ground Swell

Regardless of the economy, application of these 3 initiatives will help you achieve your goals, meet your bottom-line metrics and accomplish incredible results. These 3 initiatives are Powerful, Proven and People-Oriented. Larry predicts there will be more significant changes in 2013 than in the last 10 years combined…across all sectors. Read More at Mastering Change .

Order now… It's yours for $10.00 and we'll pay the shipping in the US… (last chance - free shipping)
---

LIBRARY_______
Associations
Beyond the Trends
Cyber Security
Entrepreneurs
Ethics
Homeland Security
In the News
Leader Profiles
Mastering Change
Renewable Energy
Resources
Software
Success Stories
Training Trends
Venture Capital
Video Blogs

w3w3®

Archives


Google, Ask, Bing and Yahoo rank Colorado's w3w3.com in the top 10 for the "Business Internet Talk Radio" show
They have millions of listings in our category. We are ranked in the top ten. The same is true for the category "Entrepreneurs Internet Talk Radio" show