Electronics recycling has been largely unregulated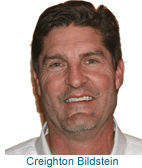 1508_ 3/3/14 - Larry is interviewing Creighton Bildstein, President of Urban Mining2, North American Technology Exchange's Material Acquisition, Sales and Marketing subsidiary. Prior to this undertaking, he was a co-founder, co-owner and principal in an asset management and disposition company located in Denver, CO for 11 years in which he personally secured numerous contracts with Fortune 500 companies. As you probably are aware, there is a Colorado law, passed last year whereby residences and businesses are not allowed to throw electronics in the trash, it has to be brought into recycling. Back in the late 90s, Unicor a federally owned entity provided prison labor for electronic recycling to private industry - manufacturing and services. Basically prisoners taking apart cameras etc., which contained lead, arsenic cadmium, mercury, silicon... this is really bad stuff. Breaking these electronic devices with hammers created lots of toxic dust. About five years into the project, prisoners, guards and their families started coming down with heavy metals related illnesses, resulting in lawsuits against Unicor. Now they are looking to private industry, the manufacturers of electronics, who really don't tell you what's in their products. Most of Creighton's efforts have involved working with C-level executives within the telecom, data center and cable TV industries finding ways to help them maximize the value of their end-of-life electronic assets. His success comes from creating strategies and solutions to complex problems...Listen for more ideas...
RELATED LINKS: Urban Mining Squared || Urban Mining² || R2 solutions, Reuse & Recycling Facilities || Recycle Options || Unicor Recycling || CIMCO || KEYWORDS: Creighton Bildstein, Urban Mining Squared, Electronics, Trash, Unicor, Electronic Devices, Telecom, Data Center, Cable TV, CIMCO Private Wealth, BYTES=6873655
LISTEN TO: Creighton Bildstein, President, Urban Mining²

Powered by Podbean.com
Going back to its roots in its quest to go global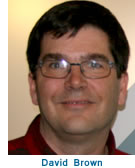 1510_ 3/3/14 - David Brown, President, TechStars. David is a serial entrepreneur who has founded three software startups and been involved with two others. David is one of the original founders of Pinpoint Technologies, Inc. which is now part of ZOLL Medical Corporation and provides solutions to the emergency medical services market. He was President of the company from founding through over $50M per year in revenue and over 250 people. David later co-founded TechStars along with David Cohen, Brad Feld, and Jared Polis. He has been an investor and advisor to TechStars since inception. In 2013, he joined TechStars in a more active role as President. In its quest to go global, TechStars is going back to its roots. In the past year, TechStars has launched a new accelerator in Austin, TX, and acquired established programs in Chicago and London and recently announced the Disney Accelerator powered by TechStars. TechStars is now in seven cities, but there are about a 1,000 programs like TechStars around the world, Cohen said. The company wants to take advantage of its momentum and become the preeminent global accelerator program. Tune in for more...
RELATED LINKS: TechStars || TechStars Blog || Disney Accelerator || TechStars 7th Anniversary Video || KEYWORDS: David Brown, TechStars, Disney Accelerator, David Cohen, Brad Feld, Jared Polis, Nicole Glaros, Boulder CO, Entertainment, Walt Disney Company, Technology Startups, BYTES=5689994
LISTEN TO: David Brown, President/CoFounder, TechStars

Powered by Podbean.com
Reading, writing, computing and arithmetic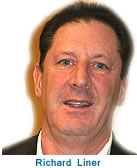 1503_ 2/14/14 - The fundamentals of education have changed. It's hard to imagine a job that doesn't use a computer in some way shape or form, yet Colorado's school system has struggled to close the technology gap for under-re sourced youth. In 2013 KidsTek has expanded its reach to three additional school districts, added one new Business Computing program, and continued programs from previous years. Richard Liner, president of the KidsTek organization said, "We would like to invite you to share our successes and help us continue our technology education programs in 2014 and beyond. Wednesday, February 19, 2014 from 6:00 PM to 9:00 PM at the Fritz Knobel School of Hospitality, University of Denver", for this year's annual Tech Leader's Dinner. Today KidsTek serves close to 900 students, the mission of KidsTek is to increase the technology literacy of students at Colorado's highest-needs schools through our innovative after school, project based enrichment programs, and our in-school technical certification programs. KidsTek provides an extensive technology curriculum for our host schools with the goal of providing the tools for long-term academic and career success. Rich tell us how KidsTek has expanded over the years. Get involved and look for Larry and Pat at the annual dinner on the 19th. Listen for more....
RELATED LINKS: Kids Tek || CTA || Liner Group || Podcast Directory || Register Here || KEYWORDS: KidsTek, Richard Liner, Annual Tech Leader's Dinner, The Liner Group, Colorado Technology Association, bytes=5636078
LISTEN TO: Richard Liner, President, KidsTek

Powered by Podbean.com
---
Achieving Your Personal and Professional Goals

1486_ 1/13/14 - Don't Let Another Year Go By - The Ultimate Win is Yours! Larry Nelson has taught this material in seminars in over a dozen countries, from China to Canada, from Norway to Australia, from Germany to Japan as well as throughout the US. He shares the results of his international research about the Characteristics of an Achiever and then goes on to help you lay out your "personalized blueprint" for personal and professional success. Larry is an internationally published author, has been a consultant to many Fortune 1000 companies and is best known for his train-the-trainer programs and w3w3.com Talk Radio. Larry and Pat developed these materials 20 years ago and put them up on the web in July 2007. The 'Ultimate Win' link below takes you to a page that allows you to download and print the entire Resource Guide and listen to all the Audio Sections for FREE. This is our thanks to you…have a great year!
RELATED LINKS: Ultimate Win || 3-Filters || Your Goal || Training Trends || Mastering Change || KEYWORDS: Ultimate Win, High-Tech, Goals, Training Trends, Business, Interviews, Photo Chronicles, Pat Nelson, Larry Nelson > Learn More
LEARN MORE: Larry Nelson, Exec. Director, Institute for Change Research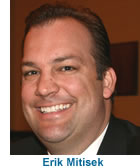 Fusion of Tech Solutions, Service Businesses & C-Suite Execs


1507_ 3/1/14 - Are you ready, and set to go... if not you'd better hurry. In just days from now, Thursday, March 6, 2014 C-Level @ A Mile High will be held at Sports Authority Field, with over 1,000 executives, leaders and entrepreneurs already booked. And we are talking with Erik Mitisek, CEO with the Colorado Technology Association. He's here to give you an insightful view of this most dynamic event. C-Level @ A Mile High is an opportunity to meet C-suite decision makers and IT team leaders in Colorado - across industries who use technology to power their businesses. Add to this the Live Auction: CIOs/CFOs/CEOs from a variety of industries who are looking to purchase tech solutions in 2014 and of course, the Silent Auction: Trips, restaurants, experience packages (some will rock your world). this is CTA's quintessential event for the technology community here in Colorado. This event is in its 8th year and Erik said, "It's really the fusion of bringing together our core technology solution providers and service businesses in direct contact with our CIO's, and directors of technology, directors of IT and those leading the tech community. It's really a come together and the largest networking event in Colorado for the IT sector."
RELATED LINKS: C-Level @ A Mile High || Colorado Technology Assoc. || Entrepreneur Channel || w3w3 Blog || KEYWORDS: CTA, C-Level @ A Mile High, Colorado Technology Association, Erik Mitisek, C-Suite Executives, Technology solution providers, C-Level Auction, networking event, bytes=2441198
LISTEN TO: Erik Mitisek, CEO, Colorado Technology Association

Powered by Podbean.com
Derivatives, hedging activities and valuation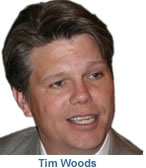 1509_ 3/3/14 - Larry and Pat attended the Financial Executives International (FEI Colorado) monthly chapter meeting and interviewed a key speaker Tim Woods, Managing Director at the Denver office of CBIZ MHM, LLC. The Code of Ethics for FEI Colorado requires members to: Act with honesty and integrity, provide constituents with accurate, complete information; comply with all applicable rules and regulations, act in good faith, respect confidentiality, share knowledge and maintain skills, actively promote ethical behavior, maintain proper use and control of assets and resources and report known or suspected violations of the code in accordance with FEI Rules of Procedure.
CBIZ is a national CPA and business advisory firm focusing mainly on small to mid size businesses, both private and publicly held and spans the gamut between early stage companies with no revenue to companies with a billion in revenue. "Ideally, we like to work with the early stage/startup firms and grow with them" Tim said. Tim has worked in public accounting and consulting for the past 15 years, focusing on financial statement audits for both publicly-traded and privately-held companies. He has extensive experience in financial and reporting issues regarding derivatives and hedging activities as well as the valuation thereof. He also has extensive experience in accounting for business combinations and variable interest entities as well as with issues in revenue recognition. Tim is a member of Mayer Hoffman McCann P.C.'s Professional Standards Group (PSG) as well as the MHM Derivative Assistance Group (DAG). Listen to more of what Tim has to share...
RELATED LINKS: FEI Colorado Home || Timothy Woods - Managing Director || CBIZ Denver || Community Reach || Entrepreneurs || KEYWORDS: Timothy Woods, CBIZ, Denver, FEI Colorado, Code of Ethics, CPA, Accounting, Derivatives, Hedging Activities, Valuation, Professional Standards Group, Financial Executives International, bytes=4656381
LISTEN TO: Timothy Woods, Managing Director, CBIZ Denver

Powered by Podbean.com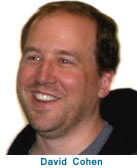 "Do or do not, there is no try"


1504_ 2/17/14 - Applications opened Feb. 12 - Deadline April 16, Program begins June 30 - Demo Day Late September and the anticipation is building!! Do you dream big? The Disney Accelerator will bring together an amazing community of entrepreneurs, creatives, mentors, investors, and technologists, all with a common trait: the ability to dream big, and a vision for making an impact on the world of entertainment and technology.
On November 14th, seven years ago, Techstars became official. The founders, David Cohen, Brad Feld, David Brown, and Jared Polis set out to help entrepreneurs with their mentorship-driven accelerator in Boulder, Colorado. It's mind boggling to see its growth and impact across the world since the beginning. "At TechStars, we are 100% focused on changing the way startups are built by arming them with a massive interconnected network of amazing founders, mentors, and advisors. Building this network with high quality is our true north, and is why we exist. Today we are adding a very powerful new node to the TechStars network. We are thrilled to announce Disney Accelerator, powered by Techstars, and based in Los Angeles. Disney Accelerator combines the magic of The Walt Disney Company with the mentorship-driven accelerator model of Techstars to offer a unique advantage for technology startups in the media and entertainment space." Listen for more as David Cohen and Larry discuss the TechStar magic.
RELATED LINKS: TechStars || TechStars Blog || Disney Accelerator || TechStars 7th Anniversary Video || w3w3 Blog || KEYWORDS: TechStars, David Cohen, Disney Accelerator, Brad Feld, David Brown, Jared Polis, Nicole Glaros, Boulder CO, Entertainment, Walt Disney Company, Technology Startups, bytes=6403033
LISTEN TO: David Cohen, Chairman, TechStars

Powered by Podbean.com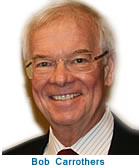 Shared mission to build companies, a strong state and country


1506_ 2/17/14 - Through expertly facilitated discussion, What to do? becomes What to do. Perspective is achieved, a definitive plan of action is determined. In subsequent meetings, progress is checked and accountability ensured. We are speaking with Bob Carrothers, Vistage Chair and sponsor of Colorado Companies to Watch. Larry asked Bob why Vistage was a sponsor. "Because", he said, "our mission is the same. Helping to build successful companies is part of building a successful country, a successful state." Put 12 or so high performing business executives in a room and the potential is enormous. The role of a Vistage Chair is to question answers, not simply answer questions, so the core of an issue is exposed, clarity is achieved, and a forward path is charged. Vistage members control businesses with annual sales ranging from $1 million to over $1 billion, representing the most vital component of the economy. Around the world, Vistage-member companies generate nearly $300 billion in annual revenue and employ approximately 1.8 million people. In a recent analysis, Vistage CEO member companies significantly outperformed the compounded annual growth rate (CAGR) of the average Dun & Bradstreet U.S. company from 2005 to 2009.
RELATED LINKS: Vistage Chair || CCTW || CCTW Channel || PodCast Directory || KEYWORDS: Bob Carrothers, Vistage Chair, Colorado Companies to Watch, Shared Mission, Build Companies, Executives, Entrepreneurs, bytes=5541201
LISTEN TO: Bob Carrothers, Vistage Chair

Powered by Podbean.com

---
Special Price $10 - In stock now!
Mastering Change in the Midst of Chaos™1307_ 11/12/13 -


Here's what you'll learn in this 200 page book!
- Apply the Principles of A-to-Z Planning to
Build a Winning Team
- Tap into Your Team's Mental DNA to
Increase Performance
- Understand Your Sector's
History, Trends & Ground Swell

Regardless of the economy, application of these 3 initiatives will help you achieve your goals, meet your bottom-line metrics and accomplish incredible results. These 3 initiatives are Powerful, Proven and People-Oriented. Larry predicts there will be more significant changes in 2013 than in the last 10 years combined…across all sectors. Read More at Mastering Change .

Order now… It's yours for $10.00 and we'll pay the shipping in the US… (last chance - free shipping)

LIBRARY_______
Associations
Beyond the Trends
Cyber Security
Entrepreneurs
Ethics
Homeland Security
In the News
Leader Profiles
Mastering Change
Renewable Energy
Resources
Software
Success Stories
Training Trends
Venture Capital
Video Blogs

w3w3®

Archives


Google, Ask, Bing and Yahoo rank Colorado's w3w3.com in the top 10 for the "Business Internet Talk Radio" show
They have millions of listings in our category. We are ranked in the top ten. The same is true for the category "Entrepreneurs Internet Talk Radio" show