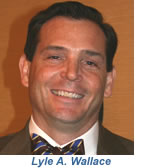 Regulations shaping the global economy


1520_ 3/24/14 - Larry and other top executives are very involved with the growing and expanding organization, Colorado Companies To Watch. Lyle Wallace is on the COCTW sponsor board and Larry and Lyle decided they would like to meet and discuss their career focus. Lyle Wallace, with Baker Hostetler, serves as corporate counsel to regional and national privately held companies with a focus on mergers and acquisitions and securities. He has particular experience representing clients in the manufacturing and distribution, professional services, and building materials and construction industries. With an understanding of the business and legal issues facing his clients, Lyle takes a practical and proactive approach to their corporate concerns. "Our firm was founded on three core principles: to develop and sustain mutually beneficial, long-term relationships with each of its clients; to provide timely, responsive, and high quality legal services; and to be generous with both time and money to the communities where we work. We have consistently nurtured a collegial approach among our lawyers, assuring effective teamwork in handling client work, while maintaining a culture of providing exceptional legal counsel with a clear focus on value. We are committed to the continuous development of our people and of the resources essential to delivering effective and distinctive legal services worldwide." Listen for more...
RELATED LINKS: BakerHostetler || Colorado Companies To Watch || CCTW Channel || w3w3 Blog || KEYWORDS: Lyle Wallace, Baker Hostetler, Colorado Companies To Watch, COCTW, Law Firm, Litigation, Business, Employment, Intellectual Property, Tax, Legal Services Worldwide, bytes=5165874
LISTEN TO: Lyle Wallace, Baker Hostetler

Powered by Podbean.com
The relationship between Sci-Fi and entrepreneurship
1522_ 3/24/14 - Our Silicon Flatirons Center's 2014 Entrepreneurship Conference, on the afternoon of March 14th, 2014, analyzed the relationship between Sci-Fi and entrepreneurship. Sci-Fi writers and entrepreneurs both innovate to "create the future." Looking at the relationships, similarities and synergies between the two disciplines, the Conference's discussion focused on three primary topics. First, to explore what entrepreneurs and innovators have learned from science fiction and what science fiction might suggest about the entrepreneurial opportunities ahead. The Conference then discussed the potential ethical cautions that science fiction can provide and the role of entrepreneurs and the government in being attentive to these ethical concerns. Finally, focusing on the process of creation that occurs during entrepreneurial innovation and the construction of science fiction, how the processes are similar or different, and what the two crafts can learn from each other.

Driving growth and attracting new customers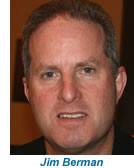 1516_ 3/17/14 - Larry is very involved with the growing and expanding organization, Colorado Companies To Watch and has met a wide variety of senior level executives. Jim Berman, Senior Vice President, Employee Benefits for GCG Financial, originally joined GCG in 1989 with the responsibility of building GCG's Employee Benefits Division in Illinois. After 13 years of leading the firm to tremendous growth in the Employee Benefits area he decided to try his skills on the Carrier side of the business. In 2003 Jim joined United Healthcare as Vice President of sales for Colorado and New Mexico. His responsibilities included developing and managing a large sales and support team, developing marketing strategies for new products and services, and driving growth in membership and profitability. In 2006 Jim was promoted to a Regional and National role in Large Accounts with the responsibility of creating and launching new products around consumer driven strategies. Jim returned to GCG in August 2009 after a five year run at United Healthcare. Jim said, "We believe in being contributing members of the communities we serve. Through our Generous Community Giving program, GCG advisors and staff participate in community service activities. Each month a team from GCG selects and participates in a worthy local charitable project. Our culture rewards teamwork. Whether we are working for you or helping in our communities, we do it together."
RELATED LINKS: GCG Financial || Colorado Companies To Watch || CCTW Channel || PodCast Directory || KEYWORDS: Jim Berman, GCG Financial, Generous Community Giving, Colorado Companies To Watch, COCTW, Employee Benefit Division, Productivity, Bottom Line, bytes=4694834
LISTEN TO: Jim Berman, CGC Sponsor -COCTW

Powered by Podbean.com
C-Level @ A Mile High 2014 Photos 1518_ 3/17/14 -
---
Achieving Your Personal and Professional Goals

1486_ 1/13/14 - Don't Let Another Year Go By - The Ultimate Win is Yours! Larry Nelson has taught this material in seminars in over a dozen countries, from China to Canada, from Norway to Australia, from Germany to Japan as well as throughout the US. He shares the results of his international research about the Characteristics of an Achiever and then goes on to help you lay out your "personalized blueprint" for personal and professional success. Larry is an internationally published author, has been a consultant to many Fortune 1000 companies and is best known for his train-the-trainer programs and w3w3.com Talk Radio. Larry and Pat developed these materials 20 years ago and put them up on the web in July 2007. The 'Ultimate Win' link below takes you to a page that allows you to download and print the entire Resource Guide and listen to all the Audio Sections for FREE. This is our thanks to you…have a great year!
RELATED LINKS: Ultimate Win || 3-Filters || Your Goal || Training Trends || Mastering Change || KEYWORDS: Ultimate Win, High-Tech, Goals, Training Trends, Business, Interviews, Photo Chronicles, Pat Nelson, Larry Nelson > Learn More
LEARN MORE: Larry Nelson, Exec. Director, Institute for Change Research
Encourage people to innovate and collaborate as a team


1519_ 3/24/14 - Larry was talking with Stephanie Lindquist, CEO and Nina Parr, CCO, of PQCareers. They take a very different approach in their business. Stephanie is also President of the Communications Technology Professionals Association. Stephanie and Nina shared some very insightful ideas for building the careers of their clients and employers. Stephanie said, "PQcareers has many goals: 1.) We want to help people find a career they love. 2.) We want to help companies create a stronger workforce. We are going to do this by helping people first. People First: Life is about the people you meet. Our people make us happy. Our people make our world go round. Our mission is to help our candidates find a job they love. This is no easy task, and we do not take our jobs lightly. We want our candidates to be successful throughout all stages of the job search lifecycle and beyond. Our recruiters are amazing people and they are what make this possible. PQ recruiters are dedicated, talented, smart, responsive, and ready for anything. We promise this will be a recruiting experience unlike any other. 2.) Clients second. We focus on people first because..." and Nina said, "PQcareers was formed with a mission, to bring the humanity back to recruiting. In order to do this we put People First - PQ people, candidates, clients, and everyone in between. At PQ we do not operate with a hierarchical structure, we encourage people to innovate and collaborate as a team. We focus on sustainability, always looking toward the future. We help our people find success and feel abundance. We help our people spend more time with family and helping their communities. We help our people have fun at work and..."
RELATED LINKS: PQ Careers || Communications Technology Professionals || CTP Channel || PodCast Directory || In the News || KEYWORDS: Stephanie Lindquist, Nina Parr, PQ Careers, Communications Technology Professionals, CTP, Careers, Recruiters, Hierarchical Structure, bytes=6066994
LISTEN TO: Stephanie Lindquist, CEO & Nina Parr, CCO, PQCareers

Powered by Podbean.com
Software Defined Anything – Network, Storage, and Security
1521_ 3/24/14 - Colorado's top subject matter experts discussed: Software Defined Anything – Compute, Network, Storage, and Security. What you need to know right now. Software defined is the next stage in the evolution of data centers and the cloud. It will dramatically alter the entire IT landscape. Use software defined anything to empower IT and your company. With the unequivocal emergence of the cloud and virtualization, a simple...

Bringing the ideas, the people and the capital together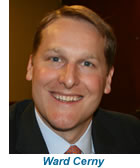 1515_ 3/17/14 - The Association for Corporate Growth is an international organization based out of Chicago. Ward Cerny is president of the ACG Denver Chapter and Vice President of Bernstein Global Wealth Management here in Denver. "We have about 500 ACG Denver members, they span the gamut - corporate heads, professionals in the business community, private equity and investment bankers and we're placed with the premiere middle market organization for bringing the ideas, the people and the capital together when people need to grow their business. And so that's what we do, we provide the content, the meeting place over a nice lunch, dinner or breakfast, so that people can get the resources and advice they need to grow their business." On April 1st, we're having our Annual Rocky Mountain Corporate Growth Conference with General Stanley McChrystal as our Keynote speaker Former Commander of U.S. and International Forces in Afghanistan, will present his 'Lessons in Leadership'. Larry asked what advice Ward would have for a potential investor. "I would say don't get overly excited, and in the depths of despair, try not to act out of fear. Keep the long run in mind, have a plan from the start and make sure as the valuations go down and everything is on sale that you don't sell at the worst time possible. Then as valuations go up to very high levels, don't get overly exuberant. Don't buy at a high market as well." Ward continued, "Our business is focused on, the only way to have superior results over the long run is to invest in research - over and over again. To make sure you have superior research, superior ideas and that's what will generate superior results." Even as Ward is an MBA in Finance and has worked in investment banking for a long time, "We have a deep bench of analysts around the world and they are really qualified in what they do - and the sum of all that research is what makes us the great institution that we are."
RELATED LINKS: ACG Denver || ACG Channel || AllianceBernstein || w3w3 Blog || KEYWORDS: Association for Corporate Growth, ACG Denver, Ward Cerny, AllianceBernstein, Corporate Heads, Professionals, Business Community, Private Equity, Investment Bankers, Annual Rocky Mountain Corporate Growth Conference, General Stanley McChrystal, bytes=6352878
LISTEN TO: Ward Cerny, President, ACG Denver

Powered by Podbean.com
Drives the Colorado economic climate forward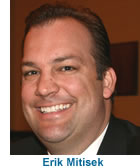 1517_ 3/17/14 - Larry asked for an overview of what CTA is doing. Since Erik Mitisek came on board (as CEO, Colorado Technology Association) last June, "Some of the core things we've done to really amplify CTA's impact is to take a look at public policy and government activity in the state of Colorado. To build a business climate that not only exemplifies the climate that we want to represent to those inside and outside the state - but for companies that are building businesses here in the tech sector - making it easier, more economical and more efficient for them to operate within the government. This year within our public policy strategy we've been really blessed with some great leadership to change that. So as we go into 2014 our public policy activity around advocacy for technology related issues has never been stronger. With a board of over 45 technology leaders that really exemplify the core tech leadership in the state - some of the best CIOs, CEOs and service providers that are leading the tech initiative, both in terms of size and scale, and some of the largest employers in the state are represented on our board. But also the innovation and kind of new technology economy with great entrepreneurs that are on our board as well. That board really exemplifies the excitement of Colorado." Erik said, "I think the new future of CTA is to deeply invest in workforce and talent pipeline, to make sure we are matching workers of tomorrow in Colorado both with relevancy and with consistency inside our core IT workforce." Listen for more...
RELATED LINKS: Colorado Technology Assoc. || Entrepreneur Channel || w3w3 Blog || C-Level @ A Mile High || In the News || KEYWORDS: Colorado Technology Association, Erik Mitisek, C-Suite Executives, Technology solution providers, CTA, C-Level @ A Mile High, Networking Event, Economy, bytes=6523405
LISTEN TO: Erik Mitisek, CEO, Colorado Technology Association

Powered by Podbean.com
---
Special Price $10 - In stock now!
Mastering Change in the Midst of Chaos™1307_ 11/12/13 -


Here's what you'll learn in this 200 page book!
- Apply the Principles of A-to-Z Planning to
Build a Winning Team
- Tap into Your Team's Mental DNA to
Increase Performance
- Understand Your Sector's
History, Trends & Ground Swell

Regardless of the economy, application of these 3 initiatives will help you achieve your goals, meet your bottom-line metrics and accomplish incredible results. These 3 initiatives are Powerful, Proven and People-Oriented. Larry predicts there will be more significant changes in 2013 than in the last 10 years combined…across all sectors. Read More at Mastering Change .

Order now… It's yours for $10.00 and we'll pay the shipping in the US… (last chance - free shipping)

LIBRARY_______
Associations
Beyond the Trends
Cyber Security
Entrepreneurs
Ethics
Homeland Security
In the News
Leader Profiles
Mastering Change
Renewable Energy
Resources
Software
Success Stories
Training Trends
Venture Capital
Video Blogs

w3w3®

Archives


Google, Ask, Bing and Yahoo rank Colorado's w3w3.com in the top 10 for the "Business Internet Talk Radio" show
They have millions of listings in our category. We are ranked in the top ten. The same is true for the category "Entrepreneurs Internet Talk Radio" show