LISTEN: Fueling the Economic Fire with Colorado Winners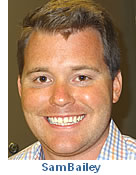 1562_ 6/9/14 - As Business Development Manager for the Colorado Office of Economic Development and International Trade, Sam Bailey somehow fits in a second full time position. At OEDIT his focus is to recruit, retain and grow companies, across a variety of industries, and in addition Sam also serves as the program director for Colorado Companies to Watch. COCTW came to Colorado in 2009. Companies to Watch was actually a national program with the Edward Lowe Foundation, based in Michigan. This foundation arose to recognize high growth second stage companies. These are companies that are beyond startups, they're really scale-ups. In Colorado, they are headquartered here in our state, are privately held and have six to ninety-nine employees full time employees, $750,000 to $50M in revenue and have an extreme capacity for growth. This demographic represents a significant portion of the job creators in our state. This program has been in the state of Colorado now for six years. Sam said, "I would argue that it is one of the premiere programs in the state... Last year we had 803 nominations, this year we've had 1200 nominations. So when you talk about growth this program is gathering a lot of traction, and that's for 50 slots for winners. Back in 2010-13 our 50 winners generate $1.1 Billion in revenue. And in those three years, also added 1005 employees to the economy. That's new jobs just on these companies and you can see as of last year these companies have employed 1771 employees. That's substantial, when you talk high impact, these companies...
RELATED LINKS: COCTW || COCTW Channel || PodCast Directory || Advance Colorado || Colorado Companies to Watch Gala Awards Dinner 6/20/14 || KEYWORDS: Sam Bailey, Colorado Companies to Watch, Office of Economic Development and International Trade, Edward Lowe Foundation, COCTW, Second Stage Companies, bytes=9803131
LISTEN TO: Sam Bailey, Colorado OEDIT & COCTW Program Chair

Powered by Podbean.com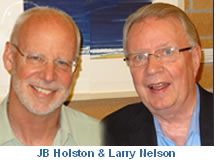 LISTEN: Industry Briefing and High Tech Session Recap


1561_ 6/9/14 - We are at the CTA Industry Briefing & Legislative Session Celebration speaking with JB Holston, Chairman, Sitrion and Co-Chair of CTA's Public Policy Committee to talk about the legislative session and CTA's public policy efforts in general. JB said their committee got together about a year ago and decided to make some changes to effect better results from their efforts. They began by "...identifying the key issues we wanted to talk about well ahead of the next legislative session and the other thing was to start developing relationships with the legislators so that as the session started we could have conversations with folks that knew us, we'd gone to lunch with, had coffee with, talked about some of these issues informally with. That was a big change in the way CTA had been involved in the legislative process and I think it paid big dividends this year." The other speakers were: Erik Mitisek, CEO, CTA; Bill Mueldener, Principal, Hein & Associates; Annette Quintana, CEO, Istonish; Roberta Robinette, President-Colorado, AT&T; Sandra Solin, President and CEO, Capitol Solutions; Nissa Szabo, Industry Affairs Manager, CTA...Listen for more interesting details of this hugely successful public policy committee's work during this legislative session.
RELATED LINKS: Sitrion || Colorado Technology Association || Event Photos Slide Show || Mastering Change || Software Channel || KEYWORDS: JB Holston, Sitrion, CTA, Industry Briefing & Legislative Session, Public Policy Committee, Legislative Process, Erik Mitisek, Bill Mueldener, Bill Mueldener, Annette Quintana, Roberta Robinette, Sandra Solin, Nissa Szabo, bytes=5765227
LISTEN TO: JB Holston, Chairman, Sitrion

Powered by Podbean.com
LISTEN: Applications for large, mid-size enterprises and startups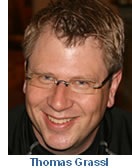 1558_ 6/2/14 - We caught up with Thomas Grassl, VP Developer Relations for SAP, for an update at the Glue Conference 2014. Thomas said, "SAP is big in the enterprise business, customers like Coke Cola, Nike, Porsche, BMW, they are all run on SAP system, the finance, the logistics, all the stuff. That's basically where we started out as a company and you can imagine these business processes run on technology. What SAP is also offering is a lot of these technologies from data bases, from process logic, from analytics, mobile, also as pure technology for developers, partners, startups to use. That's a great opportunity - we build our applications for large and mid-size enterprises, but we also give this technology for use by these vendors and so on to build their startups, their cloud company, etc." SAP started in 1972, so they are over 40 years old having started building applications for main frames and standardized these applications on the main frames. Then they did 'client server' in the 90s one of the next technology revolutions. Now they are building their entire business around the cloud, offering it to their customers. SAP's products focus on Enterprise Resource Planning (ERP). The company's main product is SAP ERP. The current version is SAP ERP 6.0 and is part of the SAP Business Suite. Its previous name was R/3. The "R" of SAP R/3 stood for real-time. The number 3 related to the 3-tier architecture: database, application server and client (SAPgui). R/2, which ran on a Mainframe architecture, was the predecessor of R/3. Before R/2 came System RF, later dubbed R/1...
RELATED LINKS: SAP || GlueCon 2014 || Podcast Directory || Entrepreneurs Channel || KEYWORDS: Thomas Grassl, SAP, Glue Conference, Cloud, Customer Relationship Management, Product Lifecycle Management, Supply Chain Management, Supplier Relationship Management, bytes=5475999
LISTEN TO: Thomas Grassl, VP, Developer Relations, SAP

Powered by Podbean.com
LISTEN: Flexible hybrid cloud platformE


1560_ 6/2/14 - Here at the Glue Conference 2014, we're talking with Kyle Kelley, with Rackspace a Flexible hybrid cloud platform. Kyle explained. You need choice, especially when it comes to where you run your databases, applications, and websites. That's why we provide tools for creating the right fit for your specific needs—whether hosted in your data center or ours, whether multi-tenant or dedicated, whether virtual or bare metal. By combining environments, you can run each workload where you get the most value, performance, and reliability. Other cloud vendors focus on developing proprietary technologies that lock in your data and apps. That's why we really shook up the industry when we gave our cloud code to the world. OpenStack® is now the fastest-growing cloud platform on earth, with over 12,000 contributors in 130 countries. Our cloud is powered by OpenStack and optimized for open technologies, so you can stay in control of your data—and innovate and scale faster than you can in a proprietary cloud. From the unmatched expertise that gets you going to the technology that advances your business daily, we deliver it like no one else. Whether you need help architecting, managing, or troubleshooting your environment, call us. Our teams of professionals—including Database Administrators, Red Hat® Certified Engineers, and Microsoft® Certified Professionals—want to put their expertise to work for you, to help accelerate your success.
RELATED LINKS: Rackspace || GlueCon 2014 || Podcast Directory || Economy Builders || KEYWORDS: Kyle Kelley, Rackspace, Glue Conference, Cloud Infrastructure, Open technologies, Data Centers, Cloud Vendors, OpenStack, Certified Engineers, Certified Professionals, bytes=3079003
LISTEN TO: Kyle Kelley, Rackspace

Powered by Podbean.com

---
Special Price $10 - In stock now!
Mastering Change in the Midst of Chaos™ 1307_ 11/12/13 -


Here's what you'll learn in this 200 page book!
- Apply the Principles of A-to-Z Planning to
Build a Winning Team
- Tap into Your Team's Mental DNA to
Increase Performance
- Understand Your Sector's
History, Trends & Ground Swell

Regardless of the economy, application of these 3 initiatives will help you achieve your goals, meet your bottom-line metrics and accomplish incredible results. These 3 initiatives are Powerful, Proven and People-Oriented. Larry predicts there will be more significant changes in 2013 than in the last 10 years combined…across all sectors. Read More at Mastering Change .

Order now… It's yours for $10.00 and we'll pay the shipping in the US… (last chance - free shipping)
Raising Money - Over half way home !
Kourtney requires major dental surgery due to an underlying autoimmune condition. Check out what has to be done to help save Kourtney's mouth...
LISTEN: Winners Celebrating in the Governor's Mansion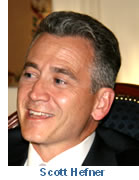 1564_ 6/9/14 - We are at the Mountain Desert Region EY Entrepreneur of the Year Finalists and Hall of Fame Reception at the Governor's Mansion here in Denver, Colorado, speaking with Scott Hefner, Managing Partner of the Ernst & Young Denver office. Scott has been all over the country working on the Entrepreneur of the Year program, he said, "This is one of the best in the country. To be able to celebrate in the governor's mansion and have all of our finalists that were hand selected by our judges, many of which are former winners and other major business entrepreneurs and private equity folks themselves is - it's quite an honor for them and it's an honor for us to have them here." Larry asked, "This is a fabulous event, w3w3® covers it every year - Why does Ernst & Young focus and put so much energy behind this program?" Scott said, "Our whole intent as an organization, is building a better working world. That is our tag line and we say that for a reason." ...For more information please call the EY Entrepreneur expert, Courtney Storey at 720.931.4411, if there's an answer she will have it.
RELATED LINKS: EY Entrepreneur of the Year Program || EY 2014 Finalists || Event Photos Slideshow || Economy Builders || Mastering Change || Podcast Directory || KEYWORDS: Scott Hefner, EY, Ernst & Young Denver, Governor's Mansion, Entrepreneur of the Year, Finalists Reception, Entrepreneurship, bytes=3341482
LISTEN TO: Scott Hefner, ‎Denver Office Managing Partner at Ernst & Young

Powered by Podbean.com
LISTEN: Nonprofits need to be run like businesses


1563_ 6/9/14 - The keynote speaker at the monthly ACG Denver program was Lloyd Lewis, President, ARC Thrift Stores. Lloyd spoke on the need for nonprofits to be run like businesses, and the successes this approach has achieved at Arc: •Revenue and employment has more than doubled •Earnings have quintupled during his tenure •More than $65 million in revenue •$28 million distributed to charity •1,300 employees (160 employees with disabilities) •Over 3 million customer transactions annually •Nearly 900,000 square feet of stores, warehousing, and corporate office space under lease. Lloyd is responsible for the operation of 22 retail thrift stores across the Front Range, from Fort Collins to Pueblo, now doing in excess of $65 million in annual revenue with over 3 million customer transactions annually. Lloyd is in his ninth year as President, and during his tenure revenues and employees have more than doubled and earnings have more than quintupled. Also during his tenure Arc Thrift stores has distributed $28 million to 12 Arc advocacy chapters who help people with intellectual and developmental disabilities find jobs, housing, medical services, services in schools, etc...Listen for more…
RELATED LINKS: Arc Thrift Stores || ACG Denver || Event Photos Slide Show || M&A Channel || Community Reach || KEYWORDS: Lloyd Lewis, ARC Thrift Stores, ACG Denver, Nonprofits, Front Range, Down Syndrome, Governor Hickenlooper's Human Services Transition Team, bytes=4441968
LISTEN TO: Lloyd Lewis, President, Arc Thrift Stores

Powered by Podbean.com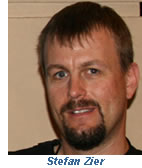 LISTEN: Uncover cyber-attacks, detect and prevent breaches


1557_ 6/2/14 - We are speaking with Stefan Zier, Chief Architect at Sumo Logic at the Glue Conference. Stefan began by telling us a bit about his company, "Sumo Logic...provides a log management analytic service in the cloud and people use this product for three different use cases, generally." Sumo Logic immediately transforms Big Data logs into new sources of operations, security and compliance intelligence. Starting with log data, the single-largest enterprise data set, Sumo Logic Log Management and Analytics Service helps customers achieve unprecedented operational efficiencies, a stronger security posture and more streamlined compliance with regulatory mandates by providing real-time actionable insights from raw machine data. Sumo Logic enables IT operations teams to perform rapid root cause analysis of critical IT infrastructure; Dev Ops teams to quickly analyze and troubleshoot production application issues; and IT Security teams to uncover security incidents buried in terabytes of log data. Founded in 2010 by experts in log management, scalable systems, Big Data and security, Sumo Logic is backed by Accel Partners, Greylock Partners, and Sutter Hill Ventures and headquartered in Redwood City, California. In February, Sumo Logic launched enterprise security analytics to detect and investigate cyber attacks Sumo Logic, the next generation machine data intelligence company, today announced Sumo Logic Enterprise Security Analytics to rapidly uncover cyber-attacks, detect and prevent breaches and reduce the costs of maintaining compliance. You can register to try Sumo Logic's revolutionary log management service for free, Click here to register to try Sumo Logic's revolutionary log management service for free.
RELATED LINKS: Sumo Logic || Register for free || GlueCon 2014 || Mastering Change || Software Channel || KEYWORDS: Stefan Zier, Sumo Logic, Glue Conference, Machine Data Intelligence, Big Data Logs, Security, Compliance Intelligence, Accel Partners, Greylock Partners, Sutter Hill Ventures, Redwood City, California, bytes=4408114
LISTEN TO: Stefan Zier, Chief Architect,Sumo logic

Powered by Podbean.com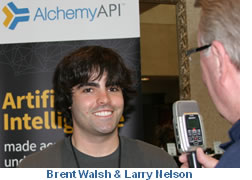 LISTEN: Analyzing unstructured data including text, images and video


1559_ 6/2/14 - We stopped at the booth and spoke with Brent Walsh, sales rep for AlchemyAPI a Denver firm at the Glue Conference. AlchemyAPI specializes in analyzing unstructured data which can include text, images and video. Brent says they offer this technology for an API so it's basically artificial intelligence as a service. When you choose to use this software you can focus on what makes your business unique, and use this API to do the heavy lifting when it comes to analyzing text and images. Brent explained that there is a massive amount of unstructured data - in fact, 80% of the data that exists is unstructured so there is a great opportunity and I guess it is also a problem. But the opportunity is to take that data and make sense of it. What we are doing is teaching developers at these companies to take advantage of this unstructured data and extract knowledge from it to make important business decisions. AlchemyAPI is helping pioneer a computers' ability to understand human language and vision. Our web services for real-time text analysis and computer vision give you the intelligence needed to transform vast amounts of unstructured data into actions that drive your business. Now you can easily perform sentiment analysis, keyword extraction, entity extraction, image tagging and much more on the massive volumes of web pages, documents, tweets and photos produced every second. Listen for more…
RELATED LINKS: AlchemyAPI || GlueCon 2014 || Software Chnl || KEYWORDS: Brent Walsh, Alchemy API, GlueCon 2014, Unstructured Data, Text, Images, Video, Sentiment Analysis, Keyword Extraction, Entity Extraction, Image Tagging, bytes=3128323
LISTEN TO: Brent Walsh, AlchemyAPI

Powered by Podbean.com
---
Achieving Your Personal and Professional Goals

1486_ 1/13/14 - Don't Let Another Year Go By - The Ultimate Win is Yours! Larry Nelson has taught this material in seminars in over a dozen countries, from China to Canada, from Norway to Australia, from Germany to Japan as well as throughout the US. He shares the results of his international research about the Characteristics of an Achiever and then goes on to help you lay out your "personalized blueprint" for personal and professional success. Larry is an internationally published author, has been a consultant to many Fortune 1000 companies and is best known for his train-the-trainer programs and w3w3.com Talk Radio. Larry and Pat developed these materials 20 years ago and put them up on the web in July 2007. The 'Ultimate Win' link below takes you to a page that allows you to download and print the entire Resource Guide and listen to all the Audio Sections for FREE. This is our thanks to you…have a great year!
RELATED LINKS: Ultimate Win || 3-Filters || Your Goal || Training Trends || Mastering Change || KEYWORDS: Ultimate Win, High-Tech, Goals, Training Trends, Business, Interviews, Photo Chronicles, Pat Nelson, Larry Nelson > Learn More
LEARN MORE: Larry Nelson, Exec. Director, Institute for Change Research

LIBRARY_______
Associations
Beyond the Trends
Cyber Security
Entrepreneurs
Ethics
Homeland Security
In the News
Leader Profiles
Mastering Change
Renewable Energy
Resources
Software
Success Stories
Training Trends
Venture Capital
Video Blogs

w3w3®

Archives


Google, Ask, Bing and Yahoo rank Colorado's w3w3.com in the top 10 for the "Business Internet Talk Radio" show
They have millions of listings in our category. We are ranked in the top ten. The same is true for the category "Entrepreneurs Internet Talk Radio" show