Data privacy and different rules between different countries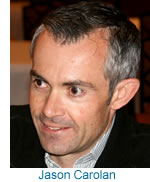 1645_ 12/8/14 - We're back at Defrag 2014 and Larry, w3w3.com, is talking with Jason Carolan, ViaWest, recently acquired by Shaw, a Canadian company. Jason said, "We've been thinking a lot about data privacy and different rules between different countries and a lot of our customers are dealing with data privacy issues as well. A couple of our customers have actually looked at resources outside of the U.S. because some their customers are demanding that. You know the Snowden issues, the NSA issues and the Patriot Act, these are all relative areas that have business impact in terms of where our customers and big corporations put their data. Another big angle of that is cyber attacks and cyber security. It's gone from the kid/hackers having fun to the organized crime, organized militias outside of the U.S. They're now attacking our resources on a minute by minute basis. So it's somewhat of the 'wild, wild west' again in terms of computer security. The world of computer security has always been about defense in depth. It is getting better in some cases but we just have to... "
RELATED LINKS: ViaWest || Shaw || Defrag 2014 || Podcast Directory || Software Chnl || KEYWORDS: Jason Carolan, ViaWest, Shaw, Canadian Company, DefragCon 2014, Data Privacy, Snowden Issues, NSA Issues, Patriot Act, Hackers, Computer Security, > bytes=4360048
LISTEN TO: Jason Carolan, Via West @ Defrag 2014

Powered by Podbean.com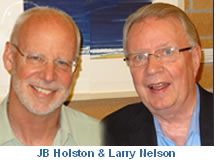 LISTEN: Industry Briefing and High Tech Session Recap


1561_ 6/9/14 - We are at the CTA Industry Briefing & Legislative Session Celebration speaking with JB Holston, Chairman, Sitrion and Co-Chair of CTA's Public Policy Committee to talk about the legislative session and CTA's public policy efforts in general. JB said their committee got together about a year ago and decided to make some changes to effect better results from their efforts. They began by "...identifying the key issues we wanted to talk about well ahead of the next legislative session and the other thing was to start developing relationships with the legislators so that as the session started we could have conversations with folks that knew us, we'd gone to lunch with, had coffee with, talked about some of these issues informally with. That was a big change in the way CTA had been involved in the legislative process and I think it paid big dividends this year." The other speakers were: Erik Mitisek, CEO, CTA; Bill Mueldener, Principal, Hein & Associates; Annette Quintana, CEO, Istonish; Roberta Robinette, President-Colorado, AT&T; Sandra Solin, President and CEO, Capitol Solutions; Nissa Szabo, Industry Affairs Manager, CTA...Listen for more interesting details of this hugely successful public policy committee's work during this legislative session.
RELATED LINKS: Sitrion || Colorado Technology Association || Event Photos Slide Show || Mastering Change || Software Channel || KEYWORDS: JB Holston, Sitrion, CTA, Industry Briefing & Legislative Session, Public Policy Committee, Legislative Process, Erik Mitisek, Bill Mueldener, Bill Mueldener, Annette Quintana, Roberta Robinette, Sandra Solin, Nissa Szabo, bytes=5765227
LISTEN TO: JB Holston, Chairman, Sitrion

Powered by Podbean.com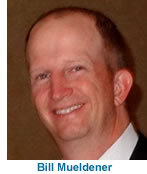 The legislature's attitude was, everything is subject to sales tax


1569_ 6/23/14 - It has taken a lot to get here, to this celebration of the earned successes of the CTA Public Policy Committee during the last legislative session as it relates to the tech industry. We are talking with Bill Mueldener, Principal, State and Local Tax Services, at HEIN with a heavy focus on the technology industry. Bill is also a board member, part of the executive committee at CTA and serves as the co-chair of the public policy committee. Bill's involvement in the association over the last several years has been working to develop policies that are business friendly to help foster the technology development and the industry within Colorado. When the economy took a downturn and the government was naturally looking for different ways to find revenue it came to the attention of the legislature that they should assess tax and make software itself a taxable transaction. The legislature's attitude was 'everything is subject to sales tax, it can't be that big of a deal'. But it's not just a big deal monetarily, but the collection burden, those kinds of things were a big issue...listen for much more...
RELATED LINKS: HEIN || Colorado Technology Association || Podcast Directory || Software Channel || Event Photos Slide Show || KEYWORDS: Bill Mueldener, Hein, Colorado Technology Association, CTA Public Policy Committee, Software, Sales Tax, Legislature, Business Connection Place, bytes=6658824
LISTEN TO: Wm Mueldener, Principal, HEIN

Powered by Podbean.com
Uncover cyber-attacks, detect and prevent breaches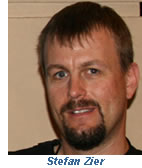 1557_ 6/2/14 - We are speaking with Stefan Zier, Chief Architect at Sumo Logic at the Glue Conference. Stefan began by telling us a bit about his company, "Sumo Logic...provides a log management analytic service in the cloud and people use this product for three different use cases, generally." Sumo Logic immediately transforms Big Data logs into new sources of operations, security and compliance intelligence. Starting with log data, the single-largest enterprise data set, Sumo Logic Log Management and Analytics Service helps customers achieve unprecedented operational efficiencies, a stronger security posture and more streamlined compliance with regulatory mandates by providing real-time actionable insights from raw machine data. Sumo Logic enables IT operations teams to perform rapid root cause analysis of critical IT infrastructure; Dev Ops teams to quickly analyze and troubleshoot production application issues; and IT Security teams to uncover security incidents buried in terabytes of log data. Founded in 2010 by experts in log management, scalable systems, Big Data and security, Sumo Logic is backed by Accel Partners, Greylock Partners, and Sutter Hill Ventures and headquartered in Redwood City, California. In February, Sumo Logic launched enterprise security analytics to detect and investigate cyber attacks Sumo Logic, the next generation machine data intelligence company, today announced Sumo Logic Enterprise Security Analytics to rapidly uncover cyber-attacks, detect and prevent breaches and reduce the costs of maintaining compliance. You can register to try Sumo Logic's revolutionary log management service for free, Click here to register to try Sumo Logic's revolutionary log management service for free.
RELATED LINKS: Sumo Logic || Register for free || GlueCon 2014 || Mastering Change || Software Channel || KEYWORDS: Stefan Zier, Sumo Logic, Glue Conference, Machine Data Intelligence, Big Data Logs, Security, Compliance Intelligence, Accel Partners, Greylock Partners, Sutter Hill Ventures, Redwood City, California, bytes=4408114
LISTEN TO: Stefan Zier, Chief Architect,Sumo logic

Powered by Podbean.com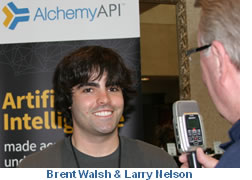 Analyzing unstructured data including text, images and video


1559_ 6/2/14 - We stopped at the booth and spoke with Brent Walsh, sales rep for AlchemyAPI a Denver firm at the Glue Conference. AlchemyAPI specializes in analyzing unstructured data which can include text, images and video. Brent says they offer this technology for an API so it's basically artificial intelligence as a service. When you choose to use this software you can focus on what makes your business unique, and use this API to do the heavy lifting when it comes to analyzing text and images. Brent explained that there is a massive amount of unstructured data - in fact, 80% of the data that exists is unstructured so there is a great opportunity and I guess it is also a problem. But the opportunity is to take that data and make sense of it. What we are doing is teaching developers at these companies to take advantage of this unstructured data and extract knowledge from it to make important business decisions. AlchemyAPI is helping pioneer a computers' ability to understand human language and vision. Our web services for real-time text analysis and computer vision give you the intelligence needed to transform vast amounts of unstructured data into actions that drive your business. Now you can easily perform sentiment analysis, keyword extraction, entity extraction, image tagging and much more on the massive volumes of web pages, documents, tweets and photos produced every second. Listen for more…
RELATED LINKS: AlchemyAPI || GlueCon 2014 || Software Chnl || KEYWORDS: Brent Walsh, Alchemy API, GlueCon 2014, Unstructured Data, Text, Images, Video, Sentiment Analysis, Keyword Extraction, Entity Extraction, Image Tagging, bytes=3128323
LISTEN TO: Brent Walsh, AlchemyAPI

Powered by Podbean.com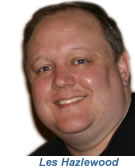 Everyone needs user management, login, secure API, secure passwords


1556_ 5/27/14 - After the morning keynote address at the Glue Conference, we sat down with one of the featured speakers, Les Hazlewood, co-founder /CTO of Stormpath. Impressed by his talk, Larry asked Les to give our audience an overview of his company. "Stormpath is an identity management service. We offload management user integration as a backend for people building applications." Stormpath works with all sizes of companies from startups to very large companies. Everyone needs user management, login, secure API, secure passwords and Stormpath does that for anyone that has a public website. Les told us that he and his co-founder spent at least six months in market research before they actually started building the technology. Their thesis being that security is difficult and as more and more companies go to the modern cloud, security breaks more and more often. Larry said, "While security is such a continuous and growing problem are there other challenges facing business today?" The modern cloud movement is difficult for a lot of companies to adopt and understand, 'How do I make the change from my on-premise physical infrastructure to a kind of virtual cloud infrastructure'. That's difficult for a large company to wrap their heads around. Also it's incredibly difficult to staff high tech companies, to find people with enough skill sets, training and experience to join and be successful. In the tech space, keeping abreast of new technologies is always difficult. There are always new things, new innovations. You have to spend a descent amount of time on a regular basis investigating new technologies to see where they fit and how they could benefit you. The companies that can be more nimble - adopting things faster typically can outlast the companies that can't.
RELATED LINKS: Stormpath || GlueCon 2014 || Podcast Directory || Entrepreneurs Channel || KEYWORDS: Les Hazlewood, Stormpath, Glue Conference, Cloud Infrastructure, Security, Skill Sets, Training, Experience, Nimble, Modern Cloud Movement, bytes=4117214
LISTEN TO: Les Hazlewood, CoFounder, Stormpath

Powered by Podbean.com
Important trends in technology share one thing in common
1554_ 5/27/14 - What is Gluecon? Cloud, DevOps, Mobile, APIs, Big Data — all of the converging, important trends in technology today share one thing in common: developers. Developers are the vanguard. Developers are building in the cloud, building mobile applications, utilizing and building APIs ...check out the photos of this 2-day event...

Software Defined Anything – Network, Storage, and Security
1521_ 3/24/14 - Colorado's top subject matter experts discussed: Software Defined Anything – Compute, Network, Storage, and Security. What you need to know right now. Software defined is the next stage in the evolution of data centers and the cloud. It will dramatically alter the entire IT landscape. Use software defined anything to empower IT and your company. With the unequivocal emergence of the cloud and virtualization, a simple...

Reading, writing, computing and arithmetic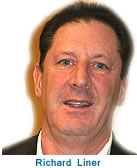 1503_ 2/14/14 - The fundamentals of education have changed. It's hard to imagine a job that doesn't use a computer in some way shape or form, yet Colorado's school system has struggled to close the technology gap for under-re sourced youth. In 2013 KidsTek has expanded its reach to three additional school districts, added one new Business Computing program, and continued programs from previous years. Richard Liner, president of the KidsTek organization said, "We would like to invite you to share our successes and help us continue our technology education programs in 2014 and beyond. Wednesday, February 19, 2014 from 6:00 PM to 9:00 PM at the Fritz Knobel School of Hospitality, University of Denver", for this year's annual Tech Leader's Dinner. Today KidsTek serves close to 900 students, the mission of KidsTek is to increase the technology literacy of students at Colorado's highest-needs schools through our innovative after school, project based enrichment programs, and our in-school technical certification programs. KidsTek provides an extensive technology curriculum for our host schools with the goal of providing the tools for long-term academic and career success. Rich tell us how KidsTek has expanded over the years. Get involved and look for Larry and Pat at the annual dinner on the 19th. Listen for more....
RELATED LINKS: Kids Tek || CTA || Liner Group || Podcast Directory || Register Here || KEYWORDS: KidsTek, Richard Liner, Annual Tech Leader's Dinner, The Liner Group, Colorado Technology Association, bytes=5636078
LISTEN TO: Richard Liner, President, KidsTek

Powered by Podbean.com
The key is making your application more functional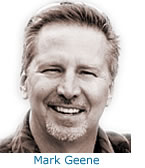 1476_ 12/9/13 - Recently we spoke to Mark Geene, CEO and co-founder of Cloud-Elements. He said, "We are very excited about the big opportunity, integrating cloud services together, allowing companies to focus on building their core unique functionalities - something they were excited about building vs. all the plumbing and connecting cloud services together. We are an API [Application Programming Interfaces] management services company. API's are used to stitch application interfaces together and essentially Cloud-Elements provide a unique way of integrating lots of cloud services into our client's applications. So if they need to connect to document services they could write to one API and connect to all those leading document services. Same thing for CRM, customer service, payment services, etc., and do that at a fraction of the cost and time that it would take to custom develop." Their primary customers are startups and S&B services although they do have some larger enterprises working with them, (Dropbox, ViaWest, Photobucket...) but the main target is...
RELATED LINKS: Cloud-Elements || Galvanize || Economy Builders || Mastering Change || KEYWORDS: Mark Geene, Cloud-Elements, API, Application Programming Interfaces, Startups, S&B services, Dropbox, ViaWest, Photobucket, Galvanize, Entrepreneurs, > bytes=4908411
LISTEN TO: Mark Geene, CEO / CoFounder, Cloud-Elements

Powered by Podbean.com
Democratization of investing, a powerful trend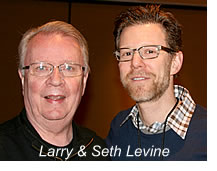 1639_ 11/24/14 - We caught up with Seth Levine, VC and Managing Director of the Foundry Group, at DefragCon 2014, and has he got interesting news.... from investing syndicates and angels to real better privacy. Say Ello! and check out the 'Manifesto'. The Defrag conference, Seth says, "Fantastic, thought provoking. This morning, we heard from the most prolific female patent holder at IBM, to George Dyson with the history of technology, fascinating." Larry asked with all the people and companies Seth was involved in, could he tell us about his hot topics. First Seth said, "The experimentation we're doing on Angel lists and the proliferation of angel investing in general as a category, and open to far more people with some of the new crowd funding that are changing the way investing happens at a seed and angel level. And that's been interesting, we've closed 35 investments through our angel syndicate. It's been really interesting to watch how that market has...listen for much more...
RELATED LINKS: Foundry Group || Ello in Beta || Defrag 2014 || Podcast Directory || Software Chnl || KEYWORDS: Seth Levine, DefragCon 2014, Foundry Group, Ello Manifesto, Democratization of Investing, Angel Syndicate, Social NEtwork, bytes=7037495
LISTEN TO: Seth Levine, Managing Director, Foundry Group

Powered by Podbean.com

That's one of the greatest things about the cloud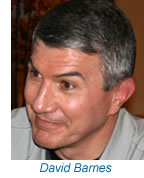 1640_ 11/24/14 - Keynote speaker for Defrag 2014 David Barnes, program director for Emerging Internet Technology, IBM Software Group Strategy, has an interesting job (not to mention title). David said, "We look out to the future 12, 18 to 24 months, see what's happening out in the world and we grow technology based on that. Then we take it to business, to customers, prove its value, and probably adjust it to make it whatever they like. And, once we prove the value, then we take it to IBM and it makes its way into a product and it steers the direction of the company. You can have it running in 40 data centers around the world, and you only pay based on what you do. IBM Watson Services for Bluemix, A cloud platform for the world's ideas, sign up for free! Build iOS Apps with Bluemix!" David hopes people will go out there and innovate, go out there and try it, take their big ideas and run with them...Listen for many more ideas...
RELATED LINKS: Bluemix || Defrag 2014 || Podcast Directory || Software Chnl || KEYWORDS: David Barnes, Emerging Internet Technology, IBM Software Group Strategy, iOS Apps with Bluemix, DefragCon 2014, Emerging Internet Technology, Innovate, Cloud, bytes=5380287
LISTEN TO: David Barnes, Emerging Internet Technology, IBM

Powered by Podbean.com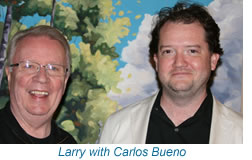 Finance, advertising and internet companies are blurring together


1641_ 11/24/14 - Founded in early 2011 MemSQL sounds like a great deal. We're talking with Carlos Bueno, product manager, and he's explained that mem sql is extremely flexible - you don't have to have specially equipped machines from Oracle, it works everywhere and it's very inexpensive! They've just shipped version 3.2 of their software. They have a six month cycle where they do the next year version and then the .5 version. So they're on the third major cycle. MemSQL is not geographically limited - it's software that you can install on your own hardware. A lot of their customers are on the east coast, they tend to be finance and advertising companies. On the west coast they tend to be more Internet companies - but finance, advertising and internet companies are starting to blur together. Of course there are customers here in Colorado like Comcast for instance.
RELATED LINKS: Mem SQL || Defrag 2014 || Podcast Directory || Software Chnl || KEYWORDS: Carlos Bueno, DefragCon 2014, MemSQL, Oracle, Distributed, In-Memory Database, SQL into C++, bytes=3109096
LISTEN TO: Carlos Bueno, MemSQL

Powered by Podbean.com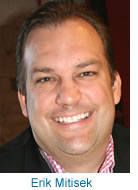 APEX Conference, Designed for creative encounter and collaboration


1631_ 11/10/14 - We caught up with Erik Mitisek, CEO, Colorado Technology Association and he has exciting new developments to tell us, about the annual APEX Conference 2014. Erik points out that this is a reflection of leadership, culture and innovation that is moving us forward here in Colorado. Designed for creative encounters and collaboration, the APEX Conference (Nov. 20, 2014) is our industry's opportunity to join together to celebrate successes, spark innovation, create connections, introduce productive disruption and discover opportunities. The conference is the evolution of more than 10 years of innovative thinking, engaging speakers, trend analysis and phenomenal energy. This year, CTA is celebrating our 20th anniversary during a special luncheon in conjunction with the APEX Conference. The luncheon is a fundraiser to support CTA's goal of fueling Colorado's economy, through technology and will be a separate, ticketed event with limited seating. The APEX Awards recognize Colorado's technology excellence, highlighting remarkable leaders and innovators. Since 2001, the Colorado Technology Association has hosted this prestigious event bringing together the community and celebrating the exceptional people, companies and accomplishments of the year...listen for more...
RELATED LINKS: CTA APEX Conference 2014 (Nov 20) || APEX Conference Info || CTA 20th Anniversary Luncheon || Software Channel || KEYWORDS: Erik Mitisek, APEX Awards, Colorado Technology Association, CTA, Awards, Leadership, Culture, Innovation, Bob Newman Lifetime Achievement Award, > , bytes=5180084
LISTEN TO: Erik Mitisek, APEX Awards, Colorado Technology Association

Powered by Podbean.com
Applications for large, mid-size enterprises and startups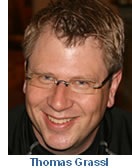 1558_ 6/2/14 - We caught up with Thomas Grassl, VP Developer Relations for SAP, for an update at the Glue Conference 2014. Thomas said, "SAP is big in the enterprise business, customers like Coke Cola, Nike, Porsche, BMW, they are all run on SAP system, the finance, the logistics, all the stuff. That's basically where we started out as a company and you can imagine these business processes run on technology. What SAP is also offering is a lot of these technologies from data bases, from process logic, from analytics, mobile, also as pure technology for developers, partners, startups to use. That's a great opportunity - we build our applications for large and mid-size enterprises, but we also give this technology for use by these vendors and so on to build their startups, their cloud company, etc." SAP started in 1972, so they are over 40 years old having started building applications for main frames and standardized these applications on the main frames. Then they did 'client server' in the 90s one of the next technology revolutions. Now they are building their entire business around the cloud, offering it to their customers. SAP's products focus on Enterprise Resource Planning (ERP). The company's main product is SAP ERP. The current version is SAP ERP 6.0 and is part of the SAP Business Suite. Its previous name was R/3. The "R" of SAP R/3 stood for real-time. The number 3 related to the 3-tier architecture: database, application server and client (SAPgui). R/2, which ran on a Mainframe architecture, was the predecessor of R/3. Before R/2 came System RF, later dubbed R/1...
RELATED LINKS: SAP || GlueCon 2014 || Podcast Directory || Entrepreneurs Channel || KEYWORDS: Thomas Grassl, SAP, Glue Conference, Cloud, Customer Relationship Management, Product Lifecycle Management, Supply Chain Management, Supplier Relationship Management, bytes=5475999
LISTEN TO: Thomas Grassl, VP, Developer Relations, SAP

Powered by Podbean.com
Flexible hybrid cloud platformE


1560_ 6/2/14 - Here at the Glue Conference 2014, we're talking with Kyle Kelley, with Rackspace a Flexible hybrid cloud platform. Kyle explained. You need choice, especially when it comes to where you run your databases, applications, and websites. That's why we provide tools for creating the right fit for your specific needs—whether hosted in your data center or ours, whether multi-tenant or dedicated, whether virtual or bare metal. By combining environments, you can run each workload where you get the most value, performance, and reliability. Other cloud vendors focus on developing proprietary technologies that lock in your data and apps. That's why we really shook up the industry when we gave our cloud code to the world. OpenStack® is now the fastest-growing cloud platform on earth, with over 12,000 contributors in 130 countries. Our cloud is powered by OpenStack and optimized for open technologies, so you can stay in control of your data—and innovate and scale faster than you can in a proprietary cloud. From the unmatched expertise that gets you going to the technology that advances your business daily, we deliver it like no one else. Whether you need help architecting, managing, or troubleshooting your environment, call us. Our teams of professionals—including Database Administrators, Red Hat® Certified Engineers, and Microsoft® Certified Professionals—want to put their expertise to work for you, to help accelerate your success.
RELATED LINKS: Rackspace || GlueCon 2014 || Podcast Directory || Economy Builders || KEYWORDS: Kyle Kelley, Rackspace, Glue Conference, Cloud Infrastructure, Open technologies, Data Centers, Cloud Vendors, OpenStack, Certified Engineers, Certified Professionals, bytes=3079003
LISTEN TO: Kyle Kelley, Rackspace

Powered by Podbean.com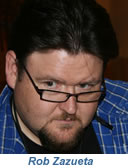 API management solves the three biggest problems faced today


1555_ 5/27/14 - It is very obvious, if you employ developers they need to be at this conference designed specifically for them. Not being very technically inclined we can tell you that the conference is very interesting at the surface. But what we've noticed most is the engagement of the people attending... those developers. They're excited, animated, smiling and 'glued' to their conversations with other developers who are either exhibitors, speakers or attendees. Following the morning keynote sessions on day two, Larry's managed to corner Robert Zazueta aka Rob Z director of Platform Strategy, at Mashery, An Intel Company. (Mashery was purchased by Intel about a year ago!) One of our first encounters with Mashery came at the 2011 Defrag Conference when we spoke with Ian Brown the Director of Demand Generation (aka, Marketing). Now, 3 years later, here at GlueCon 2014, we sat down with Rob and we asked for a better understanding of APIs (In computer programming, an application programming interface API) and its management. Rob said, "This is one of those esoteric areas that unless you're really involved in APIs, you might not understand what API management is all about. What it boils down to is API management solves the three biggest problems faced by anybody who has to manage an API, i.e. security, scalability and support." Traditionally, the value in a well designed API is found in the ability to easily share your data and functionality. An API driven architecture makes it easier to add new functionality to evolve with your company's needs. As the business landscape changes, you'll be able to keep up and adjust your offerings to the expanding demands of the market...there's more...
RELATED LINKS: Mashery || GlueCon 2014 || Applying APIs || Software Chnl || KEYWORDS: Rob Zazueta, Rob Z, Mashery, Intel, GlueCon 2014, API, Demand Generation, Security, Scalability, Support, Developers, Computer Programming, Application Programming, bytes=5385302
LISTEN TO: Rob Zazueta (Rob Z), Dir Platform Strategy, Mashery

Powered by Podbean.com
What to expect at GlueCon 2014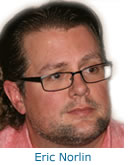 1545_ 5/12/14 - Glue Con coming May 21 & 22, 2014. Eric Norlin, Founder of the Glue Conference, said, On day 1, you'll see several breakout tracks: APIs, Cloud, DevOps and Identity. These tracks are designed to be taken "as a whole" — which is to say, that my intent is that you would pick a track for the afternoon. Of course, you're more than free to violate that, and bounce from track to track. But, for instance, in the Identity track, you'll get exposed to a session on tokens, one on OneName (distributed identity via bitcoin's block chain), several on SSO and OpenID, and one on mobile platforms and identity. Similarly, in the DevOps track, you'll dig in on SaltStack, Ansible, using Go and AWS clusters, and Docker. And again, the same kind of pattern for APIs and Cloud. Each track has discussion time and led Q&A — where the sessions are meant to inspire discussions *across* the individual session topics. 2.) Running parallel to the day 1 tracks, you'll find 2 workshops. These workshops (one on Mesos, and one on ECL and HPCC) are 2 hours in length, and meant as extensive dives into a specific topic. 3.) Day 2s breakouts are grouped by themed tracks, per se, but you'll still find broad groupings of topics — be they devops, APIs, platforms, SDKs, or analytics. 4.) In all cases, you'll find solo presentations that are meant to be technically advanced. In other words, come prepared. 5.) Over the 2 days of GlueCon, you'll find 78 sessions PACKED with content. No fluffy panels, just substance. "I hope you'll take a few minutes and really look through the agenda. If you're a developer, I'm confident that doing so will make you want to attend. And to do that, all you need to do is register."
RELATED LINKS: Agenda || REGISTER || Photos Gluecon 2013 || Defrag Conference 2013 || Software Channel || w3w3 Blog || KEYWORDS: Eric Norlin, Gluecon, tokens, OneName, bitcoin, SSO, Open ID, DevOps, SlatStack, Ansible, Go , AWS, clusters, Docker, APIs, Mesos, ECL, HPCC, Cloud Computing, Mobile Development, Big Data, APIs, CIO, CTO, Techno Babble, Renaissance Enterprise Developer, Drone Technology, Foundry Group, Brad Feld, Seth Levine, Jason Mendelson, Ryan McIntyre

C-Level @ A Mile High 2014 Photos 1518_ 3/17/14 -

Contents: Entrepreneurs 2010; 2009; 2008; 2007

2014 Software Channel Interviews
David Barnes, IBM US @ Defrag 2014
Cary Breese, CEO, GenieDB's Globally Distributed...
Carlos Bueno,MemSQL @ Defrag 2014
Jason Carolan, ViaWest Defrag 2014
C-Level @ A Mile High 2014 Event Photos
CTA APEX Conference & Anniversary Erik Mitisek
CTP Future of... Software Defined Technology
Jack Dangermond, Founder/Pres, ESRI
GlueCon 2014 Event Photos
Thomas Grassl,VP Developer Relations, SAP
Les Hazlewood, Co-Founder/CTO of Stormpath
JB Holston CTA Industry Briefing & Legislative...
Kyle Kelley Rackspace
Seth Levine, Foundry Group @ Defrag 2014
Bill Mueldener, Principal, HEIN - CTA Public Policy...
Eric Norlin, What to expect at GlueCn 2014
Michael Thornton, App Dynamics, a 'Gen-2 company'
Brent Walsh AlchemyAPI
Robert Zazueta, Director of Platform Strategy, Mashery
Stefan Zier, Chief Architect, Sumo Logic


2013 Software Channel Interviews
Cary Breese, CEO, GenieDB's Globally Distributed...
Jack Dangermond, Founder/Pres, ESRI
Jack Dangermond, The Future with wil.i.am
Tim Falls, SendGrid, Director Developer Relations
Jim Franklin, CEO, SendGrid - Great idea to...
Gary Gaessler, Cloud Elements
John Giacomoni & Manish Vachharajani,
F5 Networks, Inc.
Ariel Garten, InteraXon, Brain-Computer Interfaces
Mark Geene, CoFounder/CEO, Cloud-Elements
Terry Gold, Microsoft goes live on the Gold System
Terry Gold, Unified Communications & Speech Recognition
Thomas Grassl, Director, Developer Relations, SAP Global
Debby Henkens, Employees as Caregivers - Costly
Ray Hutchins, Founder, Denver Cyber Security
Ray Hutchins, Founder, Denver Web Services (SEO)
Matt Ingenthron, Director, Developer Solutioons, Coucbase
Seth Levine, Managing Director, Foundry Group, Glue
Seth Levine & Ryan McIntyre, Foundry Group, Looking at Newest Investment Themes
Richard Liner, KidsTek
Bart Lorang,CEO/Co-founder, FullContact
Eric Norlin, Glue Conference 2013
Matt Pardee, Chief Evangelist, StrongLoop
QFO Labs, John Condon, CTO & Jim Fairman, COO
Ian Spinelli, Canopy's touch sensitive phone case...
Navin Thadani, SVP Products, Ravello Systems


2012 Software Channel
Christian Beedgen, Founder/CTO, Sumo Logic
John K. Bennett, Institute Director, (ATLAS)
Paul Berberian, CEO, Orbotix - Augmented Reality
Eric Bloch, Director, Community at MarkLogic
Nick Brewer, MakerBot - 3D Printer
Joe Burton, Plantronics, Defrag/Blur Conferences
Jason Carolan, CTO, ViaWest
Steve Dine, Relationship of Business Intelligence & Big Data
Cloud Elements, Mark Geene & Gary Gaessler
Ben Deda, Full Contact
Greg DeKoeningsberg, Eucalyptus Systems
Brad Feld & Phil Weiser, One-on-One
Steve Foster CTA., C-Level @ Mile High
Jim Franklin SendGrid: Raising $6M in Series B Round
Tom Frey Become a DaVinci Coder
Nicole Glaros, Managing Director, TechStars Boulder
Terry Gold Gold Systems, Microsoft, Partner/Customer
JB Holston Founder/Chairman, Newsgator @ Defrag/Blur
Ray Hutchins Denver SEO Services dot com
Ray Hutchins Denver Cyber Security
Mike Ihbe, Application Platform Engineer, Yammer
Dave Jilk, Founder/CEO, Standing Cloud @ Defrag/Blur
Dave Jilk, Standing Cloud - You don't have to be a geek
Dave Leonard, ViaWest Tier4 Data Center - First...
Dave Leonard, Sr. V.P., Data Ops, ViaWest
Jason Mendelson, VC Investments, Glue & Community
John Minnihan, Founder, Freepository @ Defrag 2012
Kirsten Nelson, Big Data Evolution and Social Business
Eric Norlin, Founder, Defrag & Blur - 2012 Colorado
Eric Norlin, What would you say to aspiring entrepreneur?
Eric Norlin, Founder GlueCon
Monte Robertson, Cloud Computing Consulting
Jim Spadacinni, CEO, Gestureworks, Multi Touch Computing
Bill Soards Chairman of the Board, CTA
Theresa Szczurek CoFounder/CEO, Radish Systems
Steven Willmott 3Scale - Mobile Web opportunities..
Adam Wilson, Orbotix [Sphero]

2011 Software Channel
Bass, Richard, Pres., Boulder & Denver Software Clubs
Becker, Phil, PBL Ventures and CoFounder Defrag
Brown, Ian, Dir., Demand Gen., Mashery @ Defrag 2011
Burns, Thomas, Green House Data: The Cloud 6/11
Carolan, Jason , VP New Product Dev, ViaWest
Cheek, Lori, NYC Architect - Glued to TechStars
Dimoff, Roy, ViaWest 9/6/11
Feld, Brad, Entrepreneurs Unplugged (4 part series)
Franklin, Jim, SendGrid: Viral marketing approach
Gaessler, Gary, Capitalizing on your niche 6/6/11
Hagens, Robert, Envysion: Video as a Service 8/29/11
Hawk, Su, Colorado Technology Assoc 9/12/11
Heuston, Bill, ViaWest, Building a phenomenal culture
Holston, JB, Newsgator 12/20/10
Levine, Seth, Foundry Group: Glue Conference 6/6/11
Richard Liner, Exec. Director, KidsTek
Lorang, Bart, CEO/Founder, FullContact @ Defrag 2011
Norlin, Eric, Founder, Defrag Con 11/9-10/11
Ogdon, Bob CEO SwiftPage - Global Presence Nov 14
Peters, Carrie, BigDoor: Healthier Internet ecosystem
Phillips, Nancy, COO/CoFounder, ViaWest, Entrepreneurs Unplugged
Phillips, Nancy, ViaWest (NCWIT Hero)
Poulter, Don, ViaWest (12/08) Data ctr energy usage
Sanderson, John, Microsoft, Windows Azure 6/6/11
Kevin Menzie & Daniel Feld, Slice of Lime 10/17/11
Szczurek, Theresa, Radish Systems 2, Boulder Startup
Taylor, Matthew ViaWest: Cloud... Do I need an IT Department now?
Drives the Colorado economic climate forward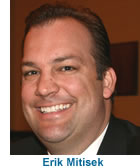 1517_ 3/17/14 - Larry asked for an overview of what CTA is doing. Since Erik Mitisek came on board (as CEO, Colorado Technology Association) last June, "Some of the core things we've done to really amplify CTA's impact is to take a look at public policy and government activity in the state of Colorado. To build a business climate that not only exemplifies the climate that we want to represent to those inside and outside the state - but for companies that are building businesses here in the tech sector - making it easier, more economical and more efficient for them to operate within the government. This year within our public policy strategy we've been really blessed with some great leadership to change that. So as we go into 2014 our public policy activity around advocacy for technology related issues has never been stronger. With a board of over 45 technology leaders that really exemplify the core tech leadership in the state - some of the best CIOs, CEOs and service providers that are leading the tech initiative, both in terms of size and scale, and some of the largest employers in the state are represented on our board. But also the innovation and kind of new technology economy with great entrepreneurs that are on our board as well. That board really exemplifies the excitement of Colorado." Erik said, "I think the new future of CTA is to deeply invest in workforce and talent pipeline, to make sure we are matching workers of tomorrow in Colorado both with relevancy and with consistency inside our core IT workforce." Listen for more...
RELATED LINKS: Colorado Technology Assoc. || Entrepreneur Channel || w3w3 Blog || C-Level @ A Mile High || In the News || KEYWORDS: Colorado Technology Association, Erik Mitisek, C-Suite Executives, Technology solution providers, CTA, C-Level @ A Mile High, Networking Event, Economy, bytes=6523405
LISTEN TO: Erik Mitisek, CEO, Colorado Technology Association

Powered by Podbean.com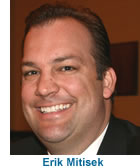 Fusion of Tech Solutions, Service Businesses & C-Suite Execs


1507_ 3/1/14 - Are you ready, and set to go... if not you'd better hurry. In just days from now, Thursday, March 6, 2014 C-Level @ A Mile High will be held at Sports Authority Field, with over 1,000 executives, leaders and entrepreneurs already booked. And we are talking with Erik Mitisek, CEO with the Colorado Technology Association. He's here to give you an insightful view of this most dynamic event. C-Level @ A Mile High is an opportunity to meet C-suite decision makers and IT team leaders in Colorado - across industries who use technology to power their businesses. Add to this the Live Auction: CIOs/CFOs/CEOs from a variety of industries who are looking to purchase tech solutions in 2014 and of course, the Silent Auction: Trips, restaurants, experience packages (some will rock your world). this is CTA's quintessential event for the technology community here in Colorado. This event is in its 8th year and Erik said, "It's really the fusion of bringing together our core technology solution providers and service businesses in direct contact with our CIO's, and directors of technology, directors of IT and those leading the tech community. It's really a come together and the largest networking event in Colorado for the IT sector."
RELATED LINKS: C-Level @ A Mile High || Colorado Technology Assoc. || Entrepreneur Channel || w3w3 Blog || KEYWORDS: CTA, C-Level @ A Mile High, Colorado Technology Association, Erik Mitisek, C-Suite Executives, Technology solution providers, C-Level Auction, networking event, bytes=2441198
LISTEN TO: Erik Mitisek, CEO, Colorado Technology Association

Powered by Podbean.com