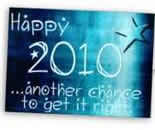 764_ Google ranks Colorado's w3w3.com number one for the "Business Internet Talk Radio" show (Google has over 25,000,000 listings).
We were ranked higher than many big names including Voice America, etc. Check it at… The same is true for the category "Entrepreneurs Internet Talk Radio" show… see at…
In January 2010 w3w3.com is celebrating our 11th year as an all-business Internet talk radio show. We have a very active Podcast Directory and our Blog . A very popular section is our Web Community Calendar that supports, Business, Government and Education. Also check out our very popular Business Event Photos as many years are archived there. We also have numerous Channels that are focused on specific topic areas and they are on our home page. If you don't see what you want there, check out our Find It page where you can search by name, topic, company or industry as we have 1000s of pages archived. We have many other pages and we would like your opinion and input, tell us what you like, or don't like, and what you'd like to see. Send us an email to radio@w3w3.com or give us a call at 303.860.9393 and please feel free to post your comments on our Blog. Everyone at w3w3® would like to, Thank You! Have a SUPER 2010!!! (Can you believe how fast this year has gone by?) ... 2010 is nearly here! Reach out for new opportunities and Celebrate the New Year! - 12/28/09

With the high-tech focus of w3w3 Talk Radio, we are always looking for stories that get the good news out as well as inform our audience. There are many good publications that have up-to-date news. We look for stories with a very strong human touch as well as support the vision of a w3w3 Learning Environment. We archive all our stories, whether they are audio or text articles. If you don't find the topic here, check out our other Channels including our "Archives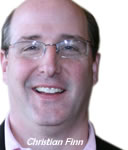 747_ Podcasting is an easy, simple fast way


Larry interviewed Christian Finn, Director SharePoint Product Management, at the Defrag Conference. Christian discussed podcasting and really opened up Larry's view of Podcasting. He said, "My talk was around how we use podcasting inside Microsoft with 'social learning' as a compliment to formal traditional online learning or in classroom training. But really the initiative got started a couple of years ago to get the voice of the employees sharing knowledge with each other about their jobs, best practices, good ideas that they have, how they answer customer questions or solve software problems and really generate that person to person knowledge sharing that's so important in a large enterprise. Larry asked, "Do they have any worries or concerns about the podcasts?" Christian replied, "No. Let me talk about how they are done. Most of them are done with the person's laptop using a webcam built into the PC, some people go a little more advanced with a Flip Camera, with whatever tool they choose to use, they simply record themselves giving a demonstration, a talk or presentation and then save the file up to a podcasting portal that is available globally across Microsoft. The employees have no qualms about sharing anything. It's completely global, we have about 35,000 employees around the world, in our different sales, marketing and services offices, and they're the primary podcasters. So you might be a SharePoint Technologist specialist in Chile, just won a big deal with a customer and you want to talk about the demos you shared and how you convinced the customer to choose us, and you would just record that on your PC, upload that and a SharePoint Technologist in Germany or...Learn more...
Related Links: Microsoft Office SharePoint || Defrag || In the News || Defrag Conference Photos Day 1 of 2 || Defrag Conference Photos Day 2 of 2 || Blog || Keywords: Christian Finn, SharePoint, Defrag, Podcasting, Microsoft, Technologist, Global, Social Learning > Channel: NEWS 8719934 bytes - 11/30/09 LISTEN


744_ Screen casts, screen shots are all things that help people communicate visually


Wow live from the Defrag 2009 Conference, w3w3.com with the help of our guest Tony Dunckel, Director of Web & Enterprise Services at TechSmith Corp, created an instant video as part of this interview, demoing a fabulous new software called Jing by TechSmith. Pat shot the video while Tony explained Jing to Larry. Check the related links section for this story to see the demo/video. Tony Dunckel, Executive Director, Web & Enterprise Services, TechSmith and was a speaker at Defrag. Tony pointed out, "TechSmith is all about creating content that goes into social media, Twitter, FaceBook, etc., so videos that are on the web, screen casts, screen shots are all things that help people communicate visually, so we're here to help arm those people. built Jing, and it does three things. It allows you to do a screen capture, basically a static picture of anything on your computer screen. You can add arrows and highlights and add quick little annotations to describe your point, and then share that with people. Secondly it allows you to create a video. So you can say, I want to record this area of my screen, I'm going to narrate that and it will be picked up by the system's mic - I can even take the web cam and put my face on that video as well, and now I can narrate a process, use it for training purposes, a demo, a quick tech support - where I can show how to do something without trying to type an email or try to tell them and Jing keeps a copy of everything so it can be reused. There's more...
Related Links: TechSmith Home || Jing Project || Defrag || Economy Builders || Defrag Conference Photos Day 1 of 2 || Defrag Conference Photos Day 2 of 2 || Jing, w3w3.com on YouTube || Keywords: Tony Dunckel, TechSmith, Defrag, Jing Project, Snagit, Camtasia Studio, YouTube, Screen Casts, Screen Shots > Channel: NEWS 7887461 bytes 11/23/09 LISTEN

688_ Nothing of importance happened today.
– DIARY ENTRY, 4 JULY 1776, KING GEORGE III


Independence Day is a great time for all of us to reflect on what it means to be an American. Take a moment to remember the men and women in our armed forces protecting our freedoms around the world and here at home. They and their families sacrifice daily - support them, let them know you appreciate their service. Cody Farmer was testing our sound equipment. He's a Colorado man, born and bred, a new father, an entrepreneur and he serves our country - we wanted to share his tribute with you.|| Keywords:Cody Farmer - Star Spangled Banner, Independence Day, Military Service, Celebrate America - 7/4/09 LISTEN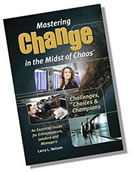 690_ Changing Rules for Raising Capital
Whether you talk to Venture Capitalists, Angel Investors or Lending Institutions they will all tell you the 'The rules have changed for raising capital'. There are numerous factors in this changing equation. It's not just the bumpy economy. It's not just the lessons learned by VCs in the past 10 years. It's not just the transparent environment created by technology and the Internet. It's all these and more. Rockies Venture Club presents Moderator, Larry Nelson, Serial Entrepreneur & Author; with Steve Baker, Serial Entrepreneur & Author; Sue Kunz, American Bio Resources; Kelly Manning, State Director, SBDC Network; and Catharine Merigold, Vista Ventures. Check this out - Tuesday evening 7/14/09.
Related Links: Rockies Venture Club || Mastering Change in the Midst of Chaos || Catharine Merigold || Steve Baker || Kelly Manning || Sue Kunz || Keywords: Chaninging Rules for Raising Capital; Larry Nelson, Mastering Change in the Midst of Chaos; Steve Baker, Pushing Water Uphill with a Rake; Kelly Manning, CO SBDC Network; Sue Kunz, American BioResources; Catharine Merigold, Vista Ventures; Rockies Venture Club -7/6/2009
672_ Colorado Companies to Watch – Growing and Creating Jobs


"However many billions the federal government is pumping into the economy, one truth rings clear: It will be business that will lift the country out of the doldrums and thrust it forward into the 21st century," says Colorado Biz Magazine. Larry talked with Stephanie Steffens, who gives us an overview of an exciting new program 'Colorado Companies to Watch' recognizing second stage companies all over the state of Colorado. She said, "In addition to the gala event on the 25th of June, we're also going to recognize these companies through a year-long program called 'This Week's Company to Watch' where we spend a week highlighting that company, press releases, interviews, attention and recognition, and we will do that every week for 50 weeks. An example of one of the resources is the partnership with ACG Denver. This is about all the companies in Colorado that are growing, creating jobs, developing valuable products and services, and a lot of times creating brand new industries. These are incredible companies that make a huge impact in our state, day after day; fly under the radar, nobody knows they're there - but they're plugging away and creating a huge number of jobs. On June 25th all 50 companies will be receiving awards.
Related Links: Colorado Companies to Watch || Advance Colorado || Colorado Rising || ColoradoBiz || Keywords: Colorado Companies to Watch, Stephanie Steffens, Second Stage Companies, ACG, Colorado Biz, Awards, 6/8/09 > Bytes: 12905119 LISTEN



Colorado, number two nationally in Space employment! One-third in Aurora...
634_

The 25th National Space Symposium is where space industry executives, their colleagues and customers will launch The Next Space Age -- in just four days, in just one place. What does that mean to Colorado? That's what w3w3® asked Dick Hinson, Senior Vice President of the Aurora Economic Development Council. Dick said "For Colorado Aerospace is related to satellites, space exploration, space research. A lot of the activities that occur in Colorado are related to earth surveillance, communication through satellites, space imaging space exploration, working on the 'Constellation Project' which is successor vehicle to the space shuttle. We have a large civilian and military presence here related to space – It's a very exciting time to be associated with the aerospace industry. I mean, everything is going up into the sky… people every day put their card into a machine and few realize that satellites are patrolling that financial transaction, we have direct TV, a lot of communications going on thru satellites and it is very important that we protect those satellites that we don't allow someone to disrupt them whether it's by purpose or accident. So the military presence in space to protect the assets that we have and to make sure the United States is safe from foreign aggression is critical – it's what the military now calls the 'high ground', and Colorado is at the center of that sort of work."
Related Links: Aurora EDC || Colorado Space Coalition || National Space Symposium || CU-Boulder Aerospace Engineering Sciences || Colorado Space Overview || Keywords: Dick Hinson, Aurora Economic Development Council, 25th National Space Symposium, Buckley AFB, Space, Exploration, Surveillance, Satellites, Constellation Project > Channel: News Bytes= 16096549 > - 3/16/09 LISTEN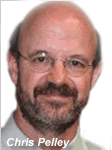 617_ Investments and savings today require knowledgeable and trusted advisors


Do you need to make sure your investments, savings and overall financial security is on the right track? Larry interviewed Christopher Pelley, CEO and Managing Director of Capital Investment Management Company (CIMCO), registered investment advisors (RIAs). Larry and Chris discussed Questions you should ask every Investment Advisor. Chris said to, "Ask your investment advisor if they can help you with the following." 1.Assess your investment accumulation or income needs (future cash flow analysis). 2.Identify your true tolerance for risk. Until investors suffer big losses, people tend to believe they're more risk-tolerant than they really are. How many quarters of negative returns can you realistically handle? 3.Employ both fundamental analysis (what to buy) and technical analysis (when to buy and when to sell). THIS IS A CRITICAL DECISION! 4.Make tactical shifts in your asset allocation when warranted by changing economic conditions (i.e. what should you do with bonds when interest rates rise?) 5.Decide when to fire a fund manager. 6.Monitor the entire investment process on a monthly basis. 7.Keep your emotions in check during turbulent times. 8.Does the advisor have a strong academic background with the actual experience of having been through several market cycles? 9.What about continuity? If your advisor decides to retire, who is in place to support your long-term goals? 10. Finally, how does your advisor get paid? (i.e. annual management fees and/or hourly consultation fees). Chris is on the ACG - Association for Corporate Growth board. There's more, listen now...
Related Links: CIMCO Home || ACG Denver || TiE Rockies || Blog || Keywords: Christopher Pelley, Capital Investment Management Company, CIMCO, Time, Money, Networking, Registered Investment Advisors, Retire, Security, ACG > Channel:News Bytes=13260489 - 2/9/09 LISTEN

618_ Twitter and the growing of business users and 'older folks'




Social networking has gone mainstream. Larry sat down with Tom and Deb Frey of DaVinci Institute to discuss this phenomena. Tom is a well-known futurist and Deb is a 'Renaissance Women' and vice president of DaVinci. Deb is really into Twitter and one of the leading instructors on Twitter. It started with Tom following all the people talking about the iPhone, and he said I should follow this to get a feel for how it worked. Some of it was really funny, and I could watch all the dialog that was going on around the iPhone. After that, I just got hooked. I realized it was a great way to find out what was going on in the world in real time as opposed to waiting for the evening news or whatever. It was quite fascinating to watch the whole event unfold. Ever since then, like the terrorist attacks in Mumbai, since we were in Mumbai last year and we were supposed to stay in that hotel, that had a special draw to us. You only get 140 characters or less on Twitter. It is a cleaner form of communication. So it's short bursts of information." Deb went on, "The younger people seem to enjoy MySpace more. I don't use FaceBook as a business tool, but more for family relations. The nice thing about Twitter is it does update into FaceBook so I don't have to type twice. Linked in tends to be more of a passive type of operation where nothing happens unless you initiate it." There's more...
Related Links: Twitter Boot Camp || DaVinci Institute || Night with a Futurist || Blog || Keywords: Tom Frey, Deb Frey, DaVinci Institute, Social Networking, Night with a Futurist, Twitter Boot Camp, Facebook, MySpace, LinkedIn - Channel:News Bytes=12146210 - 2/9/09 LISTEN

608_ Colorado Rising: Myth, Miracle or Mystery - What are your thoughts?

Politicians as well as the state and federal governments will either help or hinder during these challenging times. We really feel the people that will help us all turn the corner are the entrepreneurs and other leaders that will be steadfast in their values and goals. Many are focused on the tough times we are facing and the rough road ahead. Others are focused on what they can do to actually capitalize on today's happenings. A key word is, "Innovation" along with "Persistence". At w3w3.com we would like to add t

he words, "Community Support". In the next few weeks we are launching a new Channel, "Colorado Rising". We will be interviewing startups to seasoned professionals; supportive associations to critical service providers. But we need your input. What do you recommend for the "Colorado Rising" effort? Whether it's interviewing new innovative startups or getting sage advice from serial entrepreneurs or talking to experts that can help in building business in Colorado and a better economy. It's up to us not them. Please send us your ideas.
Related Links: Email "Colorado Rising Ideas" || Economy Builders Channel || In the News Channel || Mastering Change || || Keywords: Colorado Rising, Larry Nelson, Entrepreneurs, Community Support, Innovation, Startups - 1/26/09
583_ Some of the Greatest Successes Started During the Downturns


At the October TiE Rockies meeting, the keynote speaker was Dinesh Patel, PhD, Managing Director, vSpring Capital. Dinesh said, "I believe personalized medicine has finally arrived and it's going to revolutionize how we practice medicine and health care in this country." vSpring Capital started in the year 2000, Dinesh is one of the founding partners. About 75% of their fund's investments are in the technology sector and 25% in the life sciences sector, and they are early stage investors, generally the first institutional investor in a company. They are managing roughly $360 million today. They are always looking for deal flow, like to make investments in the $500K to $2 Mil investment range. "Times are very interesting now. I think times are more uncertain today than they were in 2000. Right now we are trying to figure out how to proceed in this climate. But every time there is a major problem of this kind you also find major opportunities, so we are very optimistic about this cycle. Startups happen all the time, you can never time that. In fact some of the greatest successes started during the down turns. Google is an example of that. So I think it is not the timing but the key today is to have enough money to take you 18 to 25 months, because you don't know if you can raise the money in 6 months or 12 months. Cash is king, you've got to preserve the money, spend it wisely, stretch it out a little bit." Dinesh also talked about the Human Genome Project - fascinating....
Related Links: vSpring Capital || TiE Rockies Home || Venture Capital || Biosciences || Keywords: Dinesh Patel, vSpring Capital, Venture Capital, Human Genome Project, TiE Rockies, Bioscience - Channels: News > Bytes: 9398546 - 11/10/08 LISTEN

573_ The Second Annual Social Entrepreneur Day


The Second Annual – Social Entrepreneurship Day, on 11/18/08 begins with breakfast at the Phipps Mansion. The special guest speaker from New York, Chris Lowney, was a partner at JPMorgan for 18 years and is the author of Heroic Leadership. Dr. Paul Bauer, Clinical Professor, Daniels College of Business,
DU and Chris Pelley, Managing Director, Capital Investment Management Group discuss this special social entrepreneurship day with Larry. Author Chris Lowney offers leadership lessons from a 450-year-old company that grappled successfully with the same challenges that test great companies today: forging seamless multinational teams, motivating inspired performance, remaining "change ready" and strategically adaptable. They were asked, "How can Colorado carve its place as a world leader in this new realm? We can accomplish this mission by building an alliance of business, political, and academic leaders in Colorado. Our top schools already recognize the strength of social entrepreneurship and its potential to make a global impact." There will be a number of other high-profile guests including First Lady Jeannie Ritter, Lisa Nitze, Vice President, Ashoka: Innovators for the Public. After the Phipps Mansion it is then followed an ACG lunch program at the DAC...Then a special event at DU in the afternoon. The evening will be at Regis University. So this is the early stage of a real coalition in Colorado as I've labeled it ABCs, Academics, Business and Community.
Related Links: Social Entrepreneurship Day || Daniels College of Business, DU || Capital Investment Management || Ashoka || Heroic Leadership || Keywords: Social Entrepreneurship, Daniels College of Business, Dr. Paul Bauer, DU, Chris Pelley, Capital Investment Management, Ashoka, Jeannie Ritter, Lisa Nitze, Chris Lowney, Heroic Leadership, ACG > Bytes: 8651235 > 10/20/08 LISTEN Channel: Social Entrepreneurship

570_ " What is Social Entrepreneurship?"


Dr. Paul Bauer, Clinical Professor, Daniels College of Business, DU and Chris Pelley, Managing Director, Capital Investment Management Group discuss this social entrepreneurship with Larry. Paul explained, "For me, it goes back to the Entrepreneur part of the equation. Like Einstein said, "We can't solve the problems with the same thinking that we created them with." Entrepreneurship is a mechanism that will allow us to address and make some real progress with the challenges we face today. The 'social' part for me says what we're trying to do is create value wealth for the community, not just for the individual. I think business does that and I think business has a definite role to play in that. That's why I think this is a topic that is very relevant to business today." Chris went on from there, "I come from the business entrepreneurship side of the equation, and yet we see a common path, a parallel direction, in terms of solving many of the world's problems, whether it's through business enterprise or social enterprise. My interpretation of their definition of social entrepreneurs is, 1.) It's people who are going to use creative thinking in solving any problem. 2.) The notion of using real business principals and business drivers for the best results is also an important issue. 3.) Sustainability." There's much more...listen now...
Related Links: Daniels College of Business, DU || Community Engagement & Service Learning || Capital Investment Management || Life Long Learning || Ashoka || America's Family || Keywords: Social Entrepreneurship, Daniels College of Business, DU, Chris Pelley, Capital Investment Management, Ashoka, Steve Bigari, ACG > Bytes: 10350239 LISTEN 10/13/08

584_ Murphy Beds Came First, Then Wall Beds, and Now Flying Beds


To date, Ron McKey, President and Founder, FlyingBeds, has done 204 trade shows and is known as 'The' Murphy Bed Manufacturer in the world. He started in 1981 and there weren't many choices for companies to reach customers if they weren't using newspaper advertising. Ron went onto say, "I had to convince people of my validity and they also had to see how the operation worked. The best testimonial is visual." About nine years ago somebody challenged Ron, 'Put up a website'. Ah sure, and you know about two years later somebody called me. So, maybe this website is something. As you know it's been very effective. I took that visualization from my trade show, where people could actually see the bed going up and down – I put it on the web site – now I don't do trade shows anymore. I've gone international with my sales, we're selling in Singapore, Saudi Arabia, to England and you know, it's all over the place. I manufacture unique Murphy beds right here in Denver, CO. Those are the beds that fold up into the wall. Hollywood loves those beds, they make lots of jokes about them. We have different designers. They aren't hired or on staff. They are our clients. We take their desire for functional change and design theme, and come up with a rendering and cost of manufacture that makes their Flyingbed a signature system. By signature, I don't mean 'expensive', I mean we make the bed 'fit' the room perfectly instead of plugging in some cabinet that is made at a workbench by unskilled labors and finished in a tinted lacquer. Flying Beds has gone from attending trade shows, to doing it all on the Web...and he's selling worldwide. They will make your bed disappear. There's more, listen now...
Related Links: Flying Beds Home || Murphy Beds FAQs || Entrepreneur Channel || Find It || Keywords: Ron McKey, Flying Beds, Murphy Beds, Entrepreneur, Wall Beds, Channels: Entrepreneurs > Bytes: 10079402 - 11/10/08 LISTEN

561_ Photo Albums of Some of the Best September Business Meetings
Larry and Pat of w3w3.com attended a number of Colorado's top business events and captured photos of hundreds of attendees. If you were there, odds are, your picture is on the photo events page. Check these out: Epicenter of Organics Boulder; Sam Pitroda at TiE Rockies; Entrepreneurs Unplugged; Real Estate Investor Forum; DU/ACG Leadership 20; RMIMA Leadership; CPIA Posse; RVC Early Stage Investing; ACG Business Luncheon; Boulder/Denver New Tech Meetup; TiE Charter Meeting: daVinci, Mastering Change. Check out the photos now and see who you recognize. You'll find a Photo Album cover for each event, click on that to see all the photos from that event. For example, above you see the photo album cover for the presentation Larry gave to the DaVinci Institue "Mastering Change" - Hope you enjoy! BTW, we've got some interesting contests coming up - make sure you know your way around the w3w3® website!
Related Links: Resources || Associations || Photo Events Page || Find It || Keywords: New Tech Meetup; Sam Pitroda; Entrepreneurs; Real Estate; DU/ACG; RMIMA; CPIA; RVC; ACG; Channel - Events
541_ Colorful Leadership: Skill Set for All Leaders, All the Time


We now live and operate at Web speed. The five year plan is out. If you can plan ahead for five quarters, you're doing well. We must produce more with less. Steve Wille and Bill Kuehn, partners of Tough Teams are also co-authors of Colorful Leadership along with Larry Nelson. When it comes to Leaders, Managers and Entrepreneurs Steve always asks, "Are you looking at the world through rose colored glasses?" Listen to their discussion as it will give specific how-to ideas that can be used right away. Past frustrations will be understood and then dissipated. You will be able to win with any boss, sell more ideas, and get results that exceed expectations. Simply stated, we all see the world through three filters - future, people, and security. We prefer to communicate with one filter. This means, if we communicate through the future filter only people with the exact same filter will receive our message with clarity. To attain total clarity, we must communicate through all three filters all of the time. This also explains why we don't understand other people the way we really want to. If they don't communicate in our preferred filter we will be confused. Every communication needs to be 3-Filters™ compliant, and there are three simple questions to ask in any situation. 1- What do you think? 2- How do you feel about it? 3- Where can this go? Listen for some great ideas fo all Leaders.
Related Links: Colorful Leadership || Tough Teams || 3-Filters Technology™ || Amazon || Keywords: Steve Wille, Bill Kuehn, Colorful Leadership, 3-Filters Technology™, Tough Teams, Leaders, Total Clarity, Communicate - Bytes: 11125240 LISTEN 8/18/08

525_ The Denver Botanic Gardens Goes High Tech in a Big Way


When you do a Google search for 'botanic garden' or 'botanical gardens' the number one web site is the Denver Botanic Gardens ...beating out New York, Atlanta, Fort Worth, Chicago, Brooklyn...yes all of them including The United States Botanic Garden. But it does not stop there. The visitor experience at the Denver Botanic Gardens is enhanced many ways because of new technology, both hardware and software, that has been installed by a partnership of high tech companies that are part of the CSIA membership. Larry talked with Brian Vogt, Chief Executive Officer of the Denver Botanic Gardens along with volunteer extraordinaire, Michael Vaughn, Director of Customer Relations at TEK Systems. About 20 organizations have been involved with this leading-edge makeover. They have a fully enabled Wi-Fi across the Gardens, re-designed Web site with blogging and video capabilities, HD video conferencing, and much more... The project was started about a year ago and they are going to celebrate by holding a Technology Day event on July 31, 2008. This full-day event includes panel discussions and product demo and information booths..
Related Links: Technology Day Link || CSIA Online || Software Channel || Blog || Keywords: Denver Botanic Gardens, Brian Vogt, Michael Vaughn, CSIA, Technology Day, > Bytes: 13521296 LISTEN 7/21/08


516_ Technology and Democracy Evolved to " Universal Access to Knowledge"


"The year we had the program 'To the Stars' (which Scott Brown's wife Karen designed), and we decided to focus in on the technology that was going to take us to the stars, which is where we all believe human beings need to go...." Scott Brown and Sarah McClain discuss both the beginning of the Telluride Tech Festival as well as what we can expect at the premier event August 1 & 2. Scott reflecting back said, "Our honorees that year included Arthur Clark, Jill Tarter and Lewis Branscomb, Charlie Towns, Freeman Dyson. And at one point during the program, we had on stage all these people - Nobel Prize winners, the leading physicist in the world , Willis Branscomb was the science advisor to three presidents, Jill Tarter heads up SETI. We got everyone up on stage and then for our surprise guest, Neil Armstrong! What we had done with this was to close this whole circle of putting Neil on the moon, in that Arthur Clark was giving the commentary on TV while Neil was setting foot on the moon and Lewis Branscomb was sitting with and explaining to President Lyndon Johnson, what was happening... and it was just a thrill that still sends chills up my spine." Sarah highlighted some aspects of Tech Fest 2008, "This year's broad theme of technology and democracy, evolved to "Universal Access to Knowledge". We've got three confirmed honorees this year, Kirstie L. Bellman, Ph.D., is a Principal Scientist in the Computer Systems Division and head of the Aerospace Integration Sciences Center (AISC) and we also have Brewster Kahle who is director and cofounder of Archive-dot-org, which is one of the largest digital archives in the world. We also have Ted Selker who is associate professor, MIT, for the last 10 years. He's done a lot of research ranging from notebook computers to operating systems and a lot of people may know the red trackball mouse on a laptop computer is something he created."
Related Links: Telluride Tech Festival || Early Bird Tickets || Software Channel || Applied Trust || Keywords: Scott Brown, Sarah McClain, Telluride Tech Festival, Universal Access to Knowledge, Kirstie Bellman, Brewster Kahle, Ted Selker - Bytes: 775549 LISTEN 6/30/08

480_ How are Women Changing the Landscape of Business?


Margaret Heffernan is an entrepreneur, Chief Executive and author. She was born in Texas, raised in Holland and educated at Cambridge University. She worked in BBC Radio for five years where she wrote, directed, produced and commissioned dozens of documentaries and dramas. In Magaret's first book, The Naked Truth: A Working Woman's Manifesto on Business and What Really Matters, she brings up almost every important issue for women trying to climb the traditional corporate ladder. In some cases she offers solutions, either from her own experience and research, or through the shared stories of women she interviewed for the book. Melodie Reagan (in Denver) talked to Margaret (in England) about the changing tide in entrepreneurship and her new book, How She Does It: Redefining power and the nature of success for the 21st Century. The information is timely, useful and very eye-opening. Between 1997 and 2007, privately held businesses owned by women grew at three times the rate of all American privately held firms. Listen to the interview and then attend a program hosted by TiE Women's Forum where you can have a chance to interact with Margaret directly. Larry and Pat will be there.
Related Links: TiE Women's Forum || Margaret Heffernan || Auromira | | Podcast Directory || BYTES: 27115836 - 4/28/08 > Keywords: Margaret Heffernan, Melodie Reagan, TiE, Women's Forum, Working Woman's Manifesto, How She Does It

What is ColoradoFIRST? What was all the excitement about?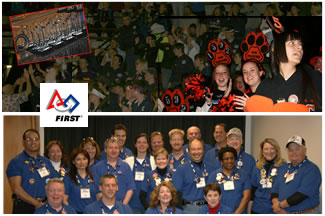 The FIRST Robotics Competition stages short games played by autonomous and remote controlled robots. It is a unique varsity sport of the mind designed to help high school students discover how interesting and rewarding the life of engineers and scientists can be. FIRST was founded in 1989 by Dean Kamen, inventor of the Segway Human Transporter and President of DEKA Research Development Corporation based in Manchester, New Hampshire. In Colorado we have 30 active teams. The excitement and enthusiasm rivals any sports event. The teamwork and commoradere can't be matched. Take a look at our judges, you'll see high ranking representatives from the Colorado Technology community, including w3w3® ! w3w3® captured the two day event in photo albums - It's an experience that will live on and change your future. Come take a look at our future inventors, engineers, scientists and great kids!
Photo Albums Found Here
Related Links: Colorado FIRST || Segway || US FIRST || Find It || KEYWORDS: Colorado FIRST, Dean Kamen, US FIRST, Regional Robotics Competition, Innovation, Youth

464_ This Could Be the FIRST Step to Bringing Out Innovation in Our Youth
In September 2002, CSIA invited Dean Kamen, founder of FIRST and President of DEKA Research and Development to talk about innovation. While Dean is too humble to claim this, many call him the the father of innovation spirit. At the event, Dean Kamen entered the Seawell Ballroom in what looked like a motorized wheelchair. The wheelchair proceeded to 'walk' up the stairs of the stage, over to the podium and then the wheelchair proceeded to lift Dean at a level that would be comparable to a 6' 6" person. The audience was amazed and listened to his humorous and insightful talk. After a little discussion, one of Dean's teammates brought up on stage what is now widely known as the Segway. The first few seconds of this unedited recording you'll hear Dean on his high-tech wheelchair climbing the stairs of the stage onto the podium. Dean goes onto point out that, "Many youth are are inspired to be a Michael Jordan, but it's more likely they will end up flipping hamburgers." That's a tough sentence for parents and grandparents to hear, but unless there is a change, you know the rest of the story. Dean Kamen and FIRST offer an exciting alternative...and now we have Colorado FIRST. Larry and Pat along with grandchildren (and hundreds of others) recently attended the Colorado FIRST Regional Competition held at DU. It was the most exciting and uplifting event they have attended in decades. Listen to Dean Kamen's talk, take a look at the photos and visit their site...if you don't know what to do next, give us a call. VIEW Photo Album from Dean Kamen's Visit
Related Links: Colorado FIRST || Segway || US FIRST || Find It || 3/31/08 BYTES: 78314164 - Listen Part 1 of 2
BYTES: 79476927 - Listen Part 2 of 2

459_ Software as a Service (SaaS) Meets Software for Security (SfS)


Gerhardt Eschelbeck is the CTO and Senior Vice President of Engineering, at Webroot. Gerhardt is one of the first in the country, maybe the world, to deal with the SaaS model. That's Software as a Service. This has been a significant transition which has been driven largely by the threat landscape. Today's threat is fairly stealth and designed to stay undetected for as long a time as possible. The purpose of the thieves is financially motivated. Today's threats are fundamentally designed to steal information from the user's computer, the banking information, financial, health information and what not. Therefore, we clearly have to look at this from a protection standpoint. I think the technologies that we developed 10 and 15 years ago which were very effective when applied to the virus threat, are not as applicable for today's threat. What the industry requires is an approach that is much more sophisticated. We have moved from a purely desktop approach to a multi tiered defense model. I think the goal here is that you need to use a leverage similar to what the bad guys are using to actually detect those spyware technologies. This is where Webroot has been pioneering and working as an organization over the past four years. We have been able to protect, prevent and detect infections for our customers; this is certainly our top priority. Steps that an organization can do to stay clean and healthy from a computer hygiene perspective are; First make sure you update your systems whenever patches become available. "Microsoft Tuesday". Missing patches are very frequently used within the first 24 – 48 hours by hackers to take advantage of those security holes. Not just the Microsoft programs, but all of the other programs and systems that you use, be it iTunes or Adobe, etc. The Second Recommendation: Make sure that your malware protection is the latest, state-of-the-art, and is updated to the minute. Thirdly, there are typically areas of very sensitive data that you have on your computer. Take a look at that from an encryption perspective, to make sure it is protected properly. 3/24/08 Bytes: 21176636
Related Links: Webroot || E-Mail Security || On Demand Software || Cyber Security || Podcast Directory || Keywords: Gerhardt Eschelbeck, Webroot, SaaS, SfS, user's computer, banking information, financial, health information, computer virus, malware

741_ Business Agility with the Cloud: Do you need an IT department/CIO?



Defrag 2009 - what an education! - it was the place to be. We corralled Matthew Taylor, Vice President of Managed Services and IT & IS Operations, ViaWest, covering seven states and 16 data centers. Matt was a keynote speaker at the Defrag 2009 Conference. Matt said, "I have a long title because we wear a lot of hats at ViaWest, there's a real value to that for organizations." Topic Matt delivered: Business Agility with the Cloud. We wanted to know, what is the cloud? Matthew replied, "Well, there isn't a definition for 'the cloud' and depending on who you're talking to they have a different definition of the cloud. What we have to take this back to is, the user, customer or CIO, whoever you are, what is it you're trying to get out of a solution overall? So to a business person how do you get agility out of a cloud? You get agility out of a cloud ... and for some this is a painful answer... through your CIO. There are people out there, the press, organizations that have said, 'now the cloud is out there and you don't need your IT department/CIO' -- That's absolutely not the case. The customer needs to make sure they have flexibility to be able to scale up or scale down; pay for what they have to pay for but not overpay. At the same time they need to make sure they have a high level of security. So when you combine all these things, you start to say, I really need to understand each portion of my company from an application standpoint. What do I need to do with it and make sure I'm managing the data and the way those applications work together. What is your best approach and to me that is a CIO and why today, the CIO is more important than ever." Listen for some additional suggestions. Larry asked about SAAS (software as a Service) "...in the last couple of years, I'd heard that was the cloud." Matt agrees it was one of the first offerings from the cloud, there are load testing applications etc., watch the smoke and mirrors - do your homework. He also provides...
Related Links: ViaWest || Defrag || Economy Builders || Event Photos || Blog || Keywords: Matthew Taylor, ViaWest, Defrag, Business Agility, Cloud, CIO, Hosting, IT Department, SaaS, Change - Channel: News 12195439 bytes - 11/16/09 LISTEN

727_ Colorado Rotary Club Challenge with Bill and Melinda Gates Foundation - End Polio Now



"Polio is a devastating disease, and we have Polio on the ropes! We have a 99% reduction worldwide and we just have to make this final push to get rid of the last cases as a gift of our generations to all future generations, so no child has to be paralyzed, crippled for life from this terrible disease," pointed out Walter A. Orenstein, MD, is a Deputy Director for Vaccine-Preventable Diseases in Integrated Health Solutions Development of the Global Health Program at the Bill and Melinda Gates Foundation, which has been the leading foundation in the world addressing many of the most serious and deadly diseases in the world. Dr. Orenstein came to participate in our 'Colorado End Polio Now' campaign sponsored by the Rotary Clubs in Colorado. Steve Werner an active member of Colorado Rotary (Rotary Denver Southeast) added to the conversation. "This has been a 20 year long project of the Rotary International and all Rotary Clubs around the world including Colorado, have bought into this vision of a Polio Free World. So every Rotary Club in the world is participating in fundraising and awareness building activities and we are so fortunate to have a partnership with the Bill and Melinda Gates Foundation because they have offered a $250 million Challenge grant if Rotarians worldwide would raise $100 million. We have exceeded our goal in Colorado and are on track worldwide to achieve this goal. With this final large amount of money, thanks to the generosity of the foundation, we are hoping we can reach our ultimate goal of eradicating polio." Walt added, "Polio eradication is very important to the Gates Foundation. The Gates Foundation has given more $680 million to polio eradication in the last ten years..." Larry Nelson is a polio survivor. He experienced what a terrible disease it is, and remembers... Listen for how you can be involved...
Related Links: Global Polio Eradication Initiative || End Polio Now (UN Foundation) || Gates Foundation || Rotary Club of Denver Southeast || Rotary International || Keywords: Polio, Walter A. Orenstein, Bill and Melinda Gates Foundation, Rotary Club, Global Health Program, Steve Werner, Vaccine-Preventable Diseases > 7085560 bytes - 10/26/09 LISTEN


703_ NOTE: This article is not a political directive. Rather, it is to pique your interest - Do some research, Learn what this legislation says, how will it affect you. Develop your opinions, based on knowledge and join the valuable and meaningful conversation. It is a right and a privilege you should exercise. Regardless of your position, it is your responsibility to know the issues. Don't be bullied into accepting or rejecting. Dr. Feld has knowledge of the industry and has worked for years on a plan for healthcare reform. He offers information based on first-hand knowledge of working as a doctor, caring for patients. If you read his blog you will see that he offers his opinions for your consideration...

Repairing the HealthCare System - Stanley Feld M.D.,FACP,MACE


Because the pending bill on our 'HealthCare System' will have such a huge impact on all sizes of companies and to all of us personally, we decided to give you a link to the person we know and respect in the area of health care research, Stanley Feld M.D.,FACP,MACE. Congress did not have time to study the proposals, we didn't either! Congress is in recess now; the voting will come up again this fall. As you all know, there has been a great deal of discussion on this topic. Not all of it, but most of the rhetoric was based on what side of the isle they came from. This is too important of an issue to make decisions based on partisanship. Here's the information you need to begin developing an informed opinion. There are hundreds of links you can find online. We invite you to post your thoughts on Dr. Feld's blog as well as w3w3.com blog.
NEWS FLASH: WASHINGTON, July 31, 2009 - "Health Care Bill Passes Key Committee - Democrats Pushed Legislation Through House Energy and Commerce Committee, Clearing Way for September Showdown..." Pay attention, this is about your medical care!
Related Links: Repairing HealthCare || Dr. Stanley Feld Blog || You Tube - Atlas Shrugged || Brad Feld Blog || Mastering Change || w3w3.com Blog || Keywords: HealthCare System, Stanley Feld, Congress, Atlas Shrugged, Blog > Channel: News 8/3/09 Follow the Links - Read More...
694_ Cirque du Soleil is celebrating their 25th anniversary in Denver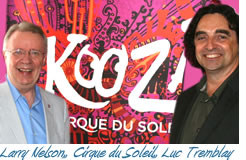 Cirque du Soleil is celebrating their 25th anniversary. Started in 1984 by a few street performers, there was no tradition of circus in Quebec at all. So there were a few street performers that gathered for a couple of summers and started to put shows together. In 1984 there was a big celebration in Quebec City and the founder decided to put together a show that would be going to that celebration in the city. The Cirque du Soleil KOOZA show is coming to Denver starting Aug 20th so Larry took the opportunity to interview Luc Tremblay, Senior Artistic Director for Cirque du Soleil. Luc went onto describing KOOZA. "We have a trio of three young contortionists from California. They're a different kind of contortionist, they move very fast, the choreography is very inventive, so that's very original. We have a trapeze artist who won a gold medal at a circus competition in Paris. We have a mini cycle duet, a high wire act from Spain, it's actually a double high wire and is set diagonally across the stage so the vision of the act is quite interesting. The second act opens with, we call it the 'Crooner Act', it's very funny. It's followed by an amazing act called "The Will of Death". This is the first time we've put such an act on a touring show. We have artists from about 14 different countries on KOOZA." There's more to listen to and we'll see you at the Pepsi Center 8/20/09.
Related Links: KOOZA Denver || Cirque du Soleil Home || Lynott & Associates || Podcast Directory || Mastering Change || Keywords: Cirque du Soleil, KOOSA, Luc Tremblay, Clowns, Contortionists, Trapeze Artist, Acrobats, Circus - Channel: News 14550834 bytes - 7/20/09 LISTEN

Social Networking: Facebook, LinkedIn, and Twitter



We launched w3w3.com Talk Radio over 10 years ago and we have had a w3w3.com Blog and Podcast Directory for years. But we are new to Social Networking. Whether you are a Newbie or an experienced pro, join us on Facebook, Linkedin, and Twitter.


7/13/09
684_ Some say we are facing a moral as well as financial crisis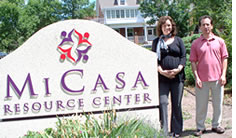 Richard Eidlin, Founder, the Progress Group, a consulting firm and Christine Marquez-Hudson, CEO/Exec. Dir. Mi Casa Resource Center were interviewed by Larry at the Mi Casa Resource Center in Denver. They were talking about collaboration while looking at the role of social entrepreneurs in the greater Denver community focusing particularly on low to moderate income people who are aspiring business people and wish to have a social mission attached to the business activity they're involved in. Christine says the mission of Mi Casa is to advance the economic success of Latino families, ("..we work with all other groups, but the Latino community is our focus") Mi Casa has been involved in business development for almost 25 years. They offer a 13 week program [in English and Spanish], that helps new and aspiring entrepreneurs start their business, including connecting with lenders. Mi Casa's interest is in helping these new entrepreneurs to think about incorporating social issues into their new businesses as well as strategies to be environmentally friendly. The Progress Group is sponsoring 'The Responsible Economy Roundtable' on July 9 at the Mi Casa Resource Center. Speakers include André Pettigrew, Executive Director, Office of Economic Development, City and County of Denver, Steve Murchie from the Keiretsu Forum and others...
Related Links: Mi Casa Resource Center || Progress Group || Responsible Economy Roundtable || Social Entrepreneurship || PodCast Directory || Keywords: Christine Marquez-Hudson, Richard Eidlin, Mi Casa Resource Center, Progress Group, Responsible Economy Roundtable, Social Entrepreneurship, Latinos, Entrepreneurs > Channels: Social Entrepreneurship 10672172 bytes LISTEN 6/29/09 LISTEN


640_ Obviously the growth in GPS, satellite & HD satellite TV figure highly here


The National Space Symposium is the premiere annual gathering of the entire global space community. It brings together all the different sectors, civil, commercial, security, entrepreneurs, finance - it is extraordinary all of the different sectors that come together. And over all these years it remains the premiere event. Over the last five years attendance has grown 16%, exhibits have grown 40%, in these difficult times this is a testament to an extraordinary event. Larry interviewed Lon Levin, a featured speaker at the National Space Symposium being held at the Broadmoor Hotel in Colorado Springs 3/30 - 4/2/09. Lon is an entrepreneur and executive with over 20 years experience in the space, new media, and telecommunications industries. He is the cofounder of XM Satellite Radio and also played an integral role in the formation and development of several mobile satellite companies including Mobile Satellite Ventures, Terrestar, and American Mobile Satellite Corporation. Before his corporate career, Levin was a partner in the law firm Gurman, Kurtis, Blask & Freedman, where he specialized in satellite, space, media, and wireless matters. Levin serves on the board of directors of the Space Foundation. Levin was inducted into the Space Technology Hall of Fame in 2002. Lon shared some statistics and insights with a broad view of the Space industry. "Space is now about 70% commercial, that we've had an emergence of private launch and private space travel capabilities. Global space economy has grown from about $180B to $257B. Satellites in orbit have grown from 582 active satellites to about 905 (443 US) operational satellites circling Earth." He also talked about the expanding international roles including China, India, Iran, etc...listen, there's more...
Related Links: Colorado Space Coalition || National Space Symposium || Aerospace History (2002) || Blog || Keywords: Lon Levin, SkySeven Ventures, (s7v), National Space Symposium, Space, New Media, and Telecommunications, GPS, satellite, HD TV Channel:News Bytes= 8567016 > 3.23.09 LISTEN

605_ One of our goals is to help develop a more educated and competitive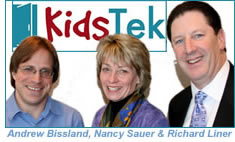 workforce


There currently exists a gap between people who enjoy the benefits of technology and those whose lives could be significantly improved by it. The team at KidsTek is aggressively addressing that challenge. Nancy Sauer the Chairman, Richard Liner the Secretary (and co-founder) and Andrew Bissland the Program Coordinator of KidsTek shared a little history as well as the current progress and future plans. Despite having one of the most highly educated populations in the nation, Colorado has consistently underperformed in sending students who grow up here to college. This is known as the 'Colorado Paradox.' Richard said, "KidsTek was really founded in 2000 as an off-shoot of Colorado Software and Internet Technology Assoc. Work Force Committee, (which Rich was heading at the time). We'd always had a vision of providing a philanthropic arm for the association, so we founded KidsTek as a way for technology and other companies to give back to the community and help under privileged and underserved kids in the Denver metro area at first and then throughout Colorado eventually." Andrew explained, "Our outcome is measured in how many kids we've been able to reach. So, what we do is teach computing skills in really practical ways. We teach a project such as a family history that would involve Microsoft Word, would involve some Internet research, and maybe would have an output of a Power Point presentation or some sort of Publisher document. In this past year we have served over 1200 kids, and we have tripled the number of kids we reach just in the last three years alone. Nancy said, "We have a very scalable program which affords us to find an instructor, bring the curriculum, partner with an after school program or Boys/Girls Club and pretty quickly and attractively come in and launch a technology education initiative. There's much more. KidsTek Leadership Dinner is on 2/11/09 at Invesco Field at Mile High...Pat and Larry Nelson will be there... (Mark your calendar) you should too.
Related Links: KidsTek Home || KidsTek Slide Show || KidsTek Dinner || Find It Page || Keywords: KidsTek, Richard Liner, Nancy Sauer, Andrew Bissland, Colorado Software and Internet Technology Assoc, Computers Channels:News Bytes: 10122870 > 1/19/09 LISTEN

604_ What advice would you offer to aspiring writers?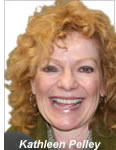 It has been said that, "While our addictions diminish us, our passions enlarge us." This interview will explore the myriad ways that a passion for stories can enlarge us, helping us to live life more gladly, compassionately, and creatively. Kathleen Pelley, author of 'Inventor McGregor' a children's picture book which is on its way to be a best seller. Kathleen is a native of Scotland, where she was an elementary teacher for several years before moving to the States in 1990. She fell in love with stories at a very early age, before she could read or write, by listening to them on the BBC radio at the Children's Story Hour. She has made numerous presentations to children in schools statewide, and in the D.C. area - (K – 12), and is a frequent speaker at Regis University for student teachers in the Children's Literature Class, and she has also made presentations at the local chapter of the Society of Children's Book Writers and Illustrators. Many people think that creativity really is the domain of artists, musicians, dancers, and writers. Kathleen addressed that and said, "No, we are all creative by birth. There are many ways we can stifle our creativity, by not indulging in our passions, by being caught up in a frenzy of busyness. Everyone can be creative – no matter what our job is, we all have the chance to create our day, to create more dreams and a better world." Kathleen shared advice for aspiring writers. 1. Read – the kind of books you want to write 2. Write lots of rough drafts 3. Be patient – very counter-cultural 4. There are two parts to writing 5. How we write matters (paper or computer 6. Writing is therapy for everyone. Kathleen covers all these points in detail during the interview. Listen now...
Related Links: Kathleen T Pelly Home Page || In the News Channel || Amazon || Mastering Change || Keywords: Kathleen T Pelly, Author, Writer, Inventor McGregor, Creative, Amazon, Channels:News Bytes: 10864747 > 1.19.09 LISTEN

582_ Archbishop Desmond Tutu, World Renowned Human Rights Activist


Archbishop Desmond Tutu is a world renowned human rights activist and Nobel Peace Prize recipient. Beginning with his opposition to apartheid in South Africa, Tutu has worked tirelessly to spread peace, justice, and democracy, and to end racial divisions throughout the world. Tutu was the keynote speaker at the October 2008 Insight Speaker Series. The day before the event, Larry and Pat attended a press conference along with some other reporters. He was introduced by the Founder and President of the Insight Speaker Series, Elizabeth Weiland. A reporter from the Denver Post, Mike Cote
of the Colorado Biz magazine, Larry and Pat along with others asked Tutu some deep questions. Talking about the generosity of the American people, Desmond Tutu recalls, as a child, picking up a tattered copy of Ebony Magazine and reading an article about Jackie Robinson's triumphant baseball career. Being inspired by things like Lincoln's Gettysburg Address – Desmond Tutu said, "It energizes us, it makes us believe we can have a better world – a world where people are more friendly with one another, people are more caring and compassionate". Inevitably, Tutu became heavily embroiled in controversy as he spoke out against the injustices of the apartheid system. For several years he was denied a passport to travel abroad. In recent years, Tutu has turned his attention to a different cause: the campaign against HIV/AIDS. We had a chance to chat with Lloyd Lewan who has often shared the podium with Tutu..listen now...
Related Links: Insight Speaker Series || Lloyd Lewan on Ethics || Evergreen Communication || Podcast Directory || Keywords: Archbishop, Desmond Tutu, Nobel Peace Prize, Apartheid, South Africa, Lloyd Lewan, Insight Speaker Series, Elizabeth Weiland > Channels: News > Bytes: 14009890 - 11/10/08 LISTEN

563_ The 2nd Annual Angel Capital Summit is Heading Our Way


This year they're scripting it to be twice the size because it sold out last year. They have room for at least 1000 people; and billions of dollars in investments made, represented on the executive committee at the Rockies Venture Club 2nd Annual Angel Capital Summit. This is a state wide networking event, pulling together on the platform each group providing deals to the event. Kevin Johansen said, "Our groupware has a deal flow management system embedded in it. By example Grand Junction Incubator is recruiting advisors to their group to help them screen their deals and submit the best of the best up to the Angel Capital Summit executive committee. That's the semi finals." From there the executive committee (representing lots of money actively seeking deals) will screen and select the top 40 to be presented on November 21st – all day. At the end of the day we're pulling together a 'town hall meeting' with thought leaders from up and down the front range, to basically sit down and talk about how to make sense of what's happening in the economy. We're trying to open up the conversation and address these problems. It's a scary thing to be out there all by yourself, we don't want anybody to think they're all by themselves. Everybody in the room wants everybody else in the room to be successful. The focus isn't only on raising money but also getting help, mentorship and so on.
Related Links: Angel Capital Summit || Rockies Venture Club || Business Catapult || Venture Capital || Keywords: RVC, Angel Capital Summit, Angel Funding, Venture Capital, Kevin Johansen, Business Catapult > Bytes: 7950736 > 10/06/08 Channels: VC LISTEN

559_ Photonics Experiencing Expansive Growth in the Bioscience Sector


During the recent Photonics Conference (POSSE - CPIA), Stuart Schoenmann, CEO of CVI Melles Griot and Lynore Abbott,
Director of Marketing talked about the changes in the photonics sector and their one-stop-shop approach to their business. Stuart was a keynote speaker at conference and pointed out, "Some of the changes in the business particularly around the year 2000 related to telecom business. There was a huge amount of money being spent on infrastructure related to telecom, and that kind of bottomed out in late 2000, 2001 which really hurt the photonics business. Since then, there has been large growth now in using that infrastructure for new applications. These were first and foremost, biomedical and now they're moving more and more toward solar type applications. Lynore said, "Different markets, different languages, we have to be dynamic, we have to employ people working in those fields. For example, there's a tendency to talk your own speak in manufacturing. So do we talk in 'optics talk' or are we able to bridge the gap in terms of what a biologist needs, versus what we need to know to manufacture the product. As new markets are developed, we have to be sensible in our lexicon." Listen for more exciting details...
Related Links: RM POSSE Conference || CVI Melles Griot || CPIA || Mastering Change || Keywords: CPIA, Posse, Photonics, Stuart Schoenmann, Lynore Abbott, CVI Melles Griot > Channels: News > Bytes: 6482027 > LISTEN 9/29/08

560_ The Coming Demise of the Retail Storefront


Recently, Thomas Frey and his wife Deb were relaxing at a new shopping center in the Denver area. Along the sidewalks a series of speakers cast a rather pleasant musical backdrop to the shopping experience. Thomas Frey, Executive Director of the DaVinci Institute went onto talk about what he called, 'The coming demise of the retail storefront.' He described what happened next, " At one point an interesting song began playing. I reached for my iPhone, and used a program called Shazam to "listen" to the music, revealing the name of the song and the artist. I was then able to purchase the song on my iPhone and download it directly to the phone for later use. The nature of this transaction is quite revealing in that it gives us clues as to what our shopping experiences will be like in the future." Tom is a well-known futurist and he makes his point, "Imagine yourself walking through a shop, wanting to know more information on a particular product. You pull out your phone, point it at the product and click a button, instantly revealing a page with product information, links to product reviews, and places to purchase it online. Pressing another button you are given options for purchasing it online and having it delivered to your home. Since you are already in a retail store, you could purchase it there if the price differential isn't too great. But the shopping experience isn't necessarily confined to a store." Listen, there's more...
Related Links: daVinci Institute || Shazam || Impact Lab || PodCast Directory || Keywords: Thomas Frey, daVinci Institute, Retail Storefront, Shazam, Retail Storefront > Channels: News > Bytes: 9248081 > LISTEN 9/29/08

556_ Virtual Offices and Telepresence Now Joining the US Government


A recent article written by Thomas Frey addresses Bringing the US Patent & Trademark Office to Colorado - Understanding the new realities of economic development. Tom is an internationally known futurist and founder of the daVinci Institute in Colorado. He goes onto explain, "The future is defined by the technologies that are being created and that all ties in with what's happening at the Patent Office. The Patent Office is doing a lot of hiring. They're hiring 1200 new patent examiners every year, and they're having a hard time keeping up with the demand. The number of new patent filings keeps increasing every single year. These are real good paying jobs. Once you've been a patent examiner for three or four years, you're making over $100K a year. Their new 'hoteling program' that they have at the Patent Office allows trained examiners to live anywhere in the country. They are running out of room in Washington D.C., to put people, and we are welcoming them to Colorado. A teleprsence room eliminates the need to travel around the world, when you can walk into a room, and it feels like you are with the person you're talking to but they're actually on the other side of the world." Listen for more details...
Related Links: daVinci Institute || Trend Reports || Impact Lab || Radio Blog || Keywords: Thomas Frey, USPTO, daVinci Institute, Virtual Office, Patent Office, Telepresence, > > Bytes: 7730471 > LISTEN 9/22/08

552_ The Cost of 'Presentism' in the Corporate Work Environment


The cost of 'Presentism' in the corporate work environment is nothing to laugh over. This new buzz word is likely affecting your bottom line. The idea- employees are present, but not able to work efficiently due to physical and mental health challenges. The answer, is an effective corporate wellness program that gets people moving more frequently and much more often. Kari Nelson, interviewed Hiran Perera from WalkingSpree.com and he talked about the effects of corporate wellness programs, keeping people motivated and your ROI. Obesity is growing out of control. And so is weight related diseases – diabetes, heart problems and the like. And that translates into dollars – many dollars – for your company. WalkingSpree is focused on delivering a best-of-breed online wellness program by incorporating the valuable features from online pedometer based programs, online social networking programs and online weight-loss programs. Listen to this interview and for more information, follow the link and think about letting your legs do some walking.
Related Links: Walking Spree || Green Team || Green Source || Podcast Directory || Keywords: Hiran Perera, WalkingSpree, Kari Nelson, Health, Wellness, Pedometer > > Bytes: 9963627 > LISTEN - 9/15/08

554_ India is the first country to setup a National Knowledge Commission


While Sam Pitroda, Chairman of WorldTel Ltd., has an illustrious technical background including patents and founder of multiple high-tech and digital startups in the United States and Europe, Sam spoke about his lifetime passion during his interview. Larry contacted him at his Chicago, IL. office and focused on 'education' and leadership'. This might seem like quite a leap from high-tech background which included founding Wescom which was one of the first digital switching companies in the world. "I spend most of my time these days as chairman of India's National Knowledge Commission. We set up a commission to look at various aspects of knowledge institutions and infrastructure that India will need in the 21st Century. The commission is made up of 8 people coming from all walks of life; academicians, businessmen, professors, economists, mathematicians. Technology has played a very important role in all our development. Life expectancy has gone up, infant mortality has gone down, and communications have substantially improved the world over. We are well connected. But at the same time we are going through turmoil. I believe a lot of this has to do with the fact that technology changed too fast. And the organizations, government, policies, mindset, hasn't kept pace with it. We have the mindset of the 19th and 20th centuries and we have technology of the 21st century." Sam a has new take on 'leadership'...listen now.
Related Links: National Knowledge Commission || C-Sam || TiE Rockies || Find It || TiE Rockies Sam Pitroda - Event Photos || Keywords: Sam Pitroda, National Knowledge Commission, India, TiE Rockies, Education, Leadership > Bytes: 9950670 > LISTEN 9/15/08

551_ Helping Companies Sell their Products and Services Overseas 9/15/08


Paul Bergman is the director for the United States Export Assistance Center based in Denver. His duty is helping companies sell their products and services from Colorado and Wyoming. At the Photonics conference (POSSE - CPIA) he was speaking and moderating a panel Opportunities for selling products and services overseas. Paul went onto explain, "Our main function is to help companies, especially small companies in the industry like Photonics get on the right track and sell their products overseas. Today on the panel we had three men, Nick Traggis, Precision Photonics, Dave Rzasa, ASD Inc. and Greg Meese from Avantes – and all of these companies are heavily involved in exporting – somewhere between 40-60% of their products from Colorado. So, small companies in a land-locked state like Colorado can sell their products around the world. The Internet has opened up the whole world to Middle America." Paul also addressed the challenges companies have and what can be done to overcome them. "There are a lot of people here, like the U.S. Dept. of Commerce here, we work closely with the World Trade Center, with the State of Colorado International Trade Office, we all work together to try to help these new exporters find markets overseas. When they do get the inquiry, we help them through the paperwork, the financing, shipping of the products overseas and to get paid." There's more, listen now...
Related Links: RM POSSE Conference || Export.gov || Buy USA || CPIA || Keywords: Paul Bergman, Denver U.S. Export Assistance Center, CPIA, POSSE, > > Bytes: 6011405 > LISTEN 9/15/08

533_ Ninth Annual IQ Awards, Honoring the "Innovation Quotient"

< img src="/Graphics/icon_enclosure_voice.gif" alt="enclosure-voice" width="16" height="16" border="0"> The IQ Awards are presented by the Boulder County Business Report to recognize innovative products and services developed by companies in Boulder and Broomfield counties. Winners in 10 categories will be announced during an awards ceremony beginning at 5:30 p.m., Thursday, Aug.14 at the Stadium Club at Folsom Field in Boulder. Five judges are assigned to the 10 categories. 2008 IQ judges included Frances Draper, executive director of the Boulder Economic Council; Paul Jerde, executive director of the Robert H. and Beverly A. Deming Center for Entrepreneurship at the University of Colorado Leeds School of Business; David Herring, former chief technical officer for Storage Technology Corp.,; Theresa Szczurek, chief executive of her Boulder-based consulting firm, Technology and Management Solutions; Jerry Lewis, former publisher of the Boulder County Business Report and current Business Report contributor. Larry discusses the exciting details with Chris Wood, publisher of the Boulder County Business Report.
Related Links: IQ Awards || IQ Award Finalists || Blog || PodCast Directory || Keywords: IQ Awards, Chris Wood, Innovation Quotient, Boulder County Business Report, BCBR > Bytes: 5621867 LISTEN 8/4/08

521_ Celebration of the Past, Present and Future of Technology


Not too many people know that the world's first commercial grade, alternating current power plant was built in Telluride, Colorado, in 1891, which was in fact, the launch of the technological revolution. Sarah McClain and Larry got an interesting history lesson from Scott Brown who has lived in Telluride for many years. Scott said, "One of the great historical characters in Telluride was a man by the name of L L Nunn. Nunn was very inventive and well read and had heard, back in Pittsburgh, George Westinghouse and Nikola Tesla had run some experiments using alternating electrical power. So, L L Nunn took the train from Telluride to Pittsburgh with $100,000." Scott shares many fascinating facts during the interview, and went onto point out, "So these young guys in their teens and early 20's built the 'World's First Alternating Current Commercial Grade Power Plant', just outside of Telluride. They pushed the button and it worked. It powered the mills, saved the mines and saved Telluride." He also talks about Thomas Edison and JP Morgan. Now the bridge to the future. The Telluride Technology Festival is a Celebration of the Past, Present and Future of Technology. The Tech Fest is based on the historical fact that in 1891, Nikola Tesla, George Westinghouse and Telluride's own L.L. Nunn built the world's first commercial grade AC power plant in Telluride. The intimate mountain environment of Telluride, Colorado continues to be an ideal environment for discussion and reflection. The 8th annual Telluride Technology Festival is August 1st-2nd, 2008!
Related Links: Telluride Tech Festival || Early Bird Tickets || Software Channel || Applied Trust || Keywords: Scott Brown, Sarah McClain, Telluride Tech Festival, Universal Access to Knowledge, Nikola Tesla, George Westinghouse, Thomas Edison, JP Morgan, AC Power Plant > Bytes: 10414187 > 7/14/08

487_ Winning Teams, Relationships and the Connection Engine


What keywords will produce relevant search results? Who are the innovators in a crowd and what are they saying? What new liabilities are emerging? Answering these difficult questions results in great rewards. However, with only search and unstructured text mining tools, people have limited success in capturing those rewards. Michael Webb, Aubice Co-Founder, Executive Vice President of Global Development was interviewed by Jim Franklin, President of the Rockies Venture Club and the former CEO of Decisioneering and now a VP with Oracle. Michael is also on the "Winning Team" panel at the 20th Annual Colorado Capital Conference, being moderated by Larry. Michael pointed out that all about relationships. They with the right people with the right values to basically grow Aubice. He points out that when it comes to search there is this deluge of information...too data, very little relevancy. Another challenge is Understanding how to connect unstructured data to drive totally unexpected high value insights leading to breakthrough discoveries. "Aubice is a connection engine and can operate on the long tail of information where n=1 for advanced sensing of change and trend foreshadowing. Michael has built successful teams over the years, and that's what it is all about.
Related Links: Aubice || 20th Annual Colorado Capital Conference || Crystal Ball || Rockies Venture Club ||
BYTES: 20583970 - 5/12/08 > Keywords: Michael Webb, Aubice, Jim Franklin, Decisioneering, Oracle, Rockies Venture Club, Colorado Capital Conference, Teams
493_ Ad Words: How Would You Like to 'Slap Google Back'?


Larry asked Simon Leung, "What are the common misconceptions about Google Ad Words?" 'Simon Says', "A lot of people don't understand the difference between "Ad Word" and "Ad Sense". People often think they're the same thing, but they're not. Ad Words is the advertising program from Google and Ad Sense is for publishers who want to display ads on their website. So first of all we want to make sure people understand 'Ad Words' and 'Ad Sense'. Another misconception when it comes to the advertising standpoint, is a lot of people don't want to drive traffic to their website from using 'Ad Words' from Google, because it is a pay for click program. That means you don't pay until someone clicks on your site, but at the same time there are also strategies that people are calling "free" and so they don't want to pay for traffic. But that is a major misconception because for a lot of the free strategies you're paying either to learn that information or you're paying a lot of money to hire somebody to do it." Larry and Simon went unto discussing the common mistakes made...listen for more. *Check out Event Photos!
Related Links: Simon Leung Blog || 20th Colorado Capital Conference || Entrepreneurs Channel || Rockies Venture Club || Keywords: Simon Leung, Google, Ad Words, Ad Sense, Rockies Venture Club, Colorado Capital Conference, Capital - Bytes: 7069260 - 5/26/08

Brad Feld - TechStars Closing Applications Today!
Brad Feld talks about the mentoring that the TechStars receive. It fills the experience gap by bringing together the best and the brightest in one place and surrounding them with incredible proven mentors for the summer. With this much talent in one place you'll get great advice on your product and strategy, thereby ensuring the best possible start for your new business. Did we mention funding? Seed funding? TechStars fills the startup funding gap by providing just enough capital to get your idea off the ground. Your new company receives up to $15,000 in seed funding. Application Due Date: March 31, 2008.
Related Links: TechStars Details || TechStars Mentors || TechStars Blog || Feld Thoughts || KEYWORDS: Brad Feld, David Cohen, TechStars, Entrepreneurs, Mentors, Funding Bytes: 25745766

Contents:
In the News 2008 - 2009
2010 - 2011 - and more...
In the News Archives
In the News Archives

Contents: In the News 2008-09

Defrag 2009:
Christian Finn
, SharePoint Product Management
Matthew Taylor, Viawest
Defrag 11/11/09
Tony Dunckel, TechSmith Corp
Defrag 11/12/09
Gates Foundation/Rotary End Polio Now
10/09
Luc Tremblay
, Cirque du Solel 8/20/09
Stan Feld, MD
, Repairing Healthcare Sys 8/3/09
Changing Rules Raising Capital
, L Nelson 7/6/09
Nothing of Importance...
, Cody Farmer 7/4/09
MiCasa
, R.Edlin C.Marquez-Hudson 6/9/09
Stephanie Steffens
, CO Companies... 6/8/09
Lon Levin
, Sky 7 Ventures - Nat'l Space 3/09
Dick Hinson
, Nat'l Space Symposium 3/30/09
Chris Pelley
, RIA Require... 2/9/09
Tom & Deb Frey
Twitter - 2.9.09
KidsTek
:
Developing Workforce 1/19/09
Kathleen Pelley
: Advice: Writers 1/19/09
Social Entrepreneurship
What is it? Paul Bauer & Chris Pelley 10/13/08
2nd Annual Social Entrepreneurship Day Denver 2008
Paul Bauer & Chris Pelley 10/20/08
Paul Bergman,
US Dept. of Commerce -Export Assistance Center 9/15/08
Stuart Schoenmann, Lynore Abbott; CPIA Posse
9/22/08
ColoFIRST Regionals
3/31/08
Gerhard Eschelbeck,
Webroot 3/24/08
Brad Feld, TechStars
3/24/08
Tom Frey, DaVinci Institute
- 9/22/08
Tom Frey
, Demise of Retail Storefront
Margarett Heffernan
, Author 4/28/08
Dean Kamen, US FIRST
3/31/08
Simon Leung, SimonLeung.com
3/08
Ron McKey
, FlyingBeds.com 10/08
Dinesh Patel
, vSpring Capital 11/10/08
Hiran Perera, WalkingSpree.com
9/08
Sam Pitroda, C-Sam.com, Knowledge Comm, India
9/08
Sam Pitroda
India National Knowledge 9/15
Scott Brown, Sarah McClain; Telluride Tech Fest
6/30/08
Desmond Tutu, Archbishop
Insight Speaker 11/10/08
Michael Webb, Aubice
5/12/08
Steve Wille, Bill Kuehn, Larry Nelson
Leadership 8/18/08