The Rising Tide
Staying with it....
Keeping track of the business leaders and the trends — focusing on continuing economic development — the education and development of our youth — partnering with the city and state to continue the cultivation of a vibrant, healthy and robust community. Creating
our future successes.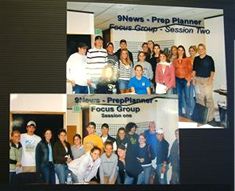 Most recently PrepPlanner/Channel 9News held a focus group with local teens. Technology is a bigger part of their life than one might think.
The future of the cell phone is being developed based on their usage. You might want to check in with what our young minds are driving into the future.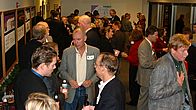 Winners, Networking, Prizes, Time to Enjoy Lucky winners received an "XBOX" donated by Microsoft and a super Canon color/photo printer donated by CompUSA. The new w3w3® "Passport" program was announced by Larry & Pat Nelson. It was a high-energy fun party. Over 100 people showed up, check it out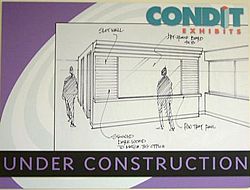 Condit Exhibits is building a special 12' wall for the w3w3® Network Center. It will be multifunctional and useful to sponsors and attendees alike. The Condit team delivers more than a product, they are marketing consultants extraordinaire.
Others will tell you what you want to hear. Condit will tell you what you need to hear.
w3w3® Media Network Executive Board of Advisors
Kathy Cunningham - International Consultant
Rina Delmonico - President of REN Consulting
Brad Feld - Managing Partner in Mobius Venture Capital
Julian Gallow - President of Himmelblah and Angel Investor
Marc Holtzman - President of the University of Denver
Ashwin Karuhatty
.NET Evangelist
Microsoft Corp.
Catharine Merigold - General Partner in Vista Ventures
Jon Nordmark - President of eBags
Jared Polis - Chairman of the Colorado State Board of Education
Paul Ray - President of Nervonix
Ray Skibitsky - President of NRC Broadcasting
Mark Weakley - Partner, Holme Roberts & Owen
Leroy Williams - Secretary of Technology, Gov Bill Owens Cabinet