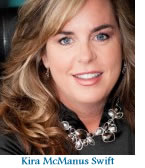 She advocates for folks connecting and networking with one another


1524_ 3/31/14 - Larry and Pat attended key event, put on by the Communications Technology Professionals (CTP). Larry interviewed Kira Swift who is a Vice President at CTP and also on the board at A Precious Child. Kira is the owner of Swift Technology Advocates and the Director of Global Consulting for Global Communications Group. She was recognized as one of the Top 25 Most powerful Salespeople in Colorado by Colorado Biz Magazine in 2013. Kira serves on three different Board of Directors seats, and is the 1st VP for CTP for 2014. She is also on the Advisory Board for "A Precious Child". Kira's practice is around connecting technology leaders with technology buyers and help them vet and compare the costs to ensure that competition brings a healthy understanding of the most current and best solution in the tech space. Larry asked Kira, what advice she would give a person in high tech, who may be wondering about their organization. What steps should they take or where should they go? Kira said, "Well I think it's always good to do your research. So understanding what options are out there, partnering with someone who has a good handle on the tech community, networking with the partners that are out there. C-Level and technology people don't stay well networked. Then as things move and shift they find themselves, sometimes not ready for that next step in their careers - and so, I advocate for folks connecting, networking with one another at that level."
RELATED LINKS: Global Communications Group || Communications Technology Professionals || CTP Channel || PodCast Directory || A Precious Child || Future of Technology Event Recap || KEYWORDS: GCG, Global Communications Group, Kira Swift, Software Defined Technology, Communications Technology Professionals, CTP, Bandwidth, Fiber, Telecom, A Precious Child, bytes=5413305
LISTEN TO: Kira Swift, Director, Global Consulting, GCG
and Vice President, CTP

Powered by Podbean.com
Cloud Communications and Mobile Integration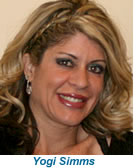 1526_ 3/31/14 - We are here at the CTP Future of Technology Conference, speaking with Yogi Simms, the senior channel sales executive at Telesphere a leader in cloud communications, telephony, managed services, network services and mobile integration. Yogi is also a board member of the Communications Technology Professionals. Larry asked what the biggest needs for organizations were today? Yogi said, "I think organizations are going for more of the outsourced solutions and obviously companies are migrating into the cloud for numerous reasons. For scalability, agility, and they are more cost effective at times for them and that's where Telesphere comes in, to deliver that solution for them." Telesphere provides businesses with the extensive communications services and features previously available only to larger corporations. All without the cost, hassle and limitations of traditional solutions. Here's how we do it. Instead of dealing with the ongoing maintenance and costly hardware of a traditional PBX solution, we optimize your office with private, dedicated connections. It's called cloud hosting and it's changing the way companies do business. As they say, "Telesphere provides no-hassle premium voice and data services to any office, anywhere in the country. All without the need for confusing in-house servers or a costly support staff. Instead, we host it all centrally in a secure, fully redundant, power-protected environment so you can get back to what you do best; growing your business." BTW, Yogi came to the U.S. at the age of 3, be sure to Listen to the rest of the story....
RELATED LINKS: Telesphere || Communications Technology Professionals || CTP Channel || PodCast Directory || In the News || A Precious Child || KEYWORDS: Yogi Simms, Telesphere, CTP Future of Technology Conference, Communications Technology Professionals, Cloud Communications, Dedicated Connections, Fully Redundant, Power-Protected Environment, A Precious Child, bytes=5883510
LISTEN TO: Yogi Simms, Sr Sales Exec, Telesphere
and CTP Board Member

Powered by Podbean.com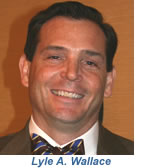 Regulations shaping the global economy


1520_ 3/24/14 - Larry and other top executives are very involved with the growing and expanding organization, Colorado Companies To Watch. Lyle Wallace is on the COCTW sponsor board and Larry and Lyle decided they would like to meet and discuss their career focus. Lyle Wallace, with Baker Hostetler, serves as corporate counsel to regional and national privately held companies with a focus on mergers and acquisitions and securities. He has particular experience representing clients in the manufacturing and distribution, professional services, and building materials and construction industries. With an understanding of the business and legal issues facing his clients, Lyle takes a practical and proactive approach to their corporate concerns. "Our firm was founded on three core principles: to develop and sustain mutually beneficial, long-term relationships with each of its clients; to provide timely, responsive, and high quality legal services; and to be generous with both time and money to the communities where we work. We have consistently nurtured a collegial approach among our lawyers, assuring effective teamwork in handling client work, while maintaining a culture of providing exceptional legal counsel with a clear focus on value. We are committed to the continuous development of our people and of the resources essential to delivering effective and distinctive legal services worldwide." Listen for more...
RELATED LINKS: BakerHostetler || Colorado Companies To Watch || CCTW Channel || w3w3 Blog || KEYWORDS: Lyle Wallace, Baker Hostetler, Colorado Companies To Watch, COCTW, Law Firm, Litigation, Business, Employment, Intellectual Property, Tax, Legal Services Worldwide, bytes=5165874
LISTEN TO: Lyle Wallace, Baker Hostetler
and Sponsor Board for Colorado Companies to Watch

Powered by Podbean.com
The relationship between Sci-Fi and entrepreneurship
1522_ 3/24/14 - Our Silicon Flatirons Center's 2014 Entrepreneurship Conference, on the afternoon of March 14th, 2014, analyzed the relationship between Sci-Fi and entrepreneurship. Sci-Fi writers and entrepreneurs both innovate to "create the future." Looking at the relationships, similarities and synergies between the two disciplines, the Conference's discussion focused on three primary topics. First, to explore what entrepreneurs and innovators have learned from science fiction and what science fiction might suggest about the entrepreneurial opportunities ahead. The Conference then discussed the potential ethical cautions that science fiction can provide and the role of entrepreneurs and the government in being attentive to these ethical concerns. Finally, focusing on the process of creation that occurs during entrepreneurial innovation and the construction of science fiction, how the processes are similar or different, and what the two crafts can learn from each other.

---
Achieving Your Personal and Professional Goals

1486_ 1/13/14 - Don't Let Another Year Go By - The Ultimate Win is Yours! Larry Nelson has taught this material in seminars in over a dozen countries, from China to Canada, from Norway to Australia, from Germany to Japan as well as throughout the US. He shares the results of his international research about the Characteristics of an Achiever and then goes on to help you lay out your "personalized blueprint" for personal and professional success. Larry is an internationally published author, has been a consultant to many Fortune 1000 companies and is best known for his train-the-trainer programs and w3w3.com Talk Radio. Larry and Pat developed these materials 20 years ago and put them up on the web in July 2007. The 'Ultimate Win' link below takes you to a page that allows you to download and print the entire Resource Guide and listen to all the Audio Sections for FREE. This is our thanks to you…have a great year!
RELATED LINKS: Ultimate Win || 3-Filters || Your Goal || Training Trends || Mastering Change || KEYWORDS: Ultimate Win, High-Tech, Goals, Training Trends, Business, Interviews, Photo Chronicles, Pat Nelson, Larry Nelson > Learn More
LEARN MORE: Larry Nelson, Exec. Director, Institute for Change Research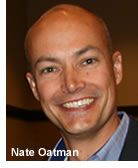 Entrepreneurs, mid-market, large corporations and public sector


1523_ 3/31/14 - Larry attended a high-profile ACG Denver luncheon and talked to a number of attendees about the business timing in the marketplace today. Larry interviewed Nate Oatman, ACG Denver Board Member, with Capital Value Advisors, an investment bank - a boutique bank based here in Denver, Colorado. Nate's firm works with middle market, privately held businesses, primarily helping them execute a transaction when it's appropriate, but also working with them multiple years in advance. And, they've been doing this for over ten years. Larry asked what the biggest challenges are facing us in the next years. Nate replied, "I would say there's a bit of a longer term uncertainty out there. I think a lot of our clients current and prospects, are trying to figure out, do they want to reload and go for the next level of growth or do they want to partner with someone else to do that. Or, are they ready to potentially exit and move on to a next chapter. So I think that is a challenge of 'hey we've recovered, the economy is doing very well', from our perspective, right now. But you know good business owners are always looking 3 to 5 years out. So I would say that's one challenge and the other is time. Right. Everyone we work with, and being a boutique outfit, we are very selective on who we work with and so that's always a challenge and we notice with our really strong clients, they're always searching for more time to achieve their goals." Larry asked, you're on the board at ACG, give us an overview of what you have coming up. "ACG is great, we've got our Corporate Growth Conference on April 1st where we anticipate getting about 500 business advisors, intermediaries, private equity groups, investment bankers, lawyers - so they'll be getting together and"...
RELATED LINKS: Capital Value Advisors || RM Corporate Growth Conference || ACG Denver || M&A Channel || w3w3.com Blog || In the News || KEYWORDS: Association for Corporate Growth, ACG Denver, Nate Oatman, Capital Value Advisors, Annual Rocky Mountain Corporate Growth Conference, Investment Bank, bytes=3073570
LISTEN TO: Nate Oatman, Capital Value Advisors,
and ACG Denver Board Member

Powered by Podbean.com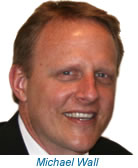 Master Data Management, enterprise architecture & IT governance


1525_ 3/31/14 - We are at the Future of Technology Conference where they are discussing 'Software Defined Technology' and our next guest Michael Wall and his organization are sponsors of the Communications Technology Professionals. We like to see organizations that are really involved with the community as a whole. Michael tells us that is important to them "A Precious Child and non profits, we like to help those companies that are giving back to the community as well." So we asked Michael to tell us about his organization. He said, "Apoorva is an IT consulting company but it concentrates on three foundations within IT, master data management, enterprise architecture and IT governance. Not treating each one individually, but intertwining the three together when we come in to the solution. Effectively we come in and find where you might be having data integrity issues - clean up the data, make sure you have better performance and can trust the data that sits in front of you.' While every situation is different, the process used is the same - but each client is different because they have customized data and different data needs. Enterprise architecture and master data management typically has been done by some larger consulting companies. But, it's on page 7 or 8 of their 'services provided'. So they're not really providing the due diligence and the focus that you need in master data management. That is our only focus, so my job is to reach out to different companies to educate them on different ways to do master data management and of course, architecture as a consultant and also bring in our CEO who is just a genius when it comes to identifying areas of risk...
RELATED LINKS: Apoorva || Communications Technology Professionals || CTP Channel || A Precious Child || w3w3.com Blog || In the News || KEYWORDS: Michael Wall, Client Services, Apoorva, Communications Technology Professionals, CTP, A Precious Child, Master Data Management, Enterprise Architecture, IT Governance, bytes=5413305
LISTEN TO: Michael Wall, VP, Client Services, Apoorva
and CTP Sponsor

Powered by Podbean.com
Encourage people to innovate and collaborate as a team


1519_ 3/24/14 - Larry was talking with Stephanie Lindquist, CEO and Nina Parr, CCO, of PQCareers. They take a very different approach in their business. Stephanie is also President of the Communications Technology Professionals Association. Stephanie and Nina shared some very insightful ideas for building the careers of their clients and employers. Stephanie said, "PQcareers has many goals: 1.) We want to help people find a career they love. 2.) We want to help companies create a stronger workforce. We are going to do this by helping people first. People First: Life is about the people you meet. Our people make us happy. Our people make our world go round. Our mission is to help our candidates find a job they love. This is no easy task, and we do not take our jobs lightly. We want our candidates to be successful throughout all stages of the job search lifecycle and beyond. Our recruiters are amazing people and they are what make this possible. PQ recruiters are dedicated, talented, smart, responsive, and ready for anything. We promise this will be a recruiting experience unlike any other. 2.) Clients second. We focus on people first because..." and Nina said, "PQcareers was formed with a mission, to bring the humanity back to recruiting. In order to do this we put People First - PQ people, candidates, clients, and everyone in between. At PQ we do not operate with a hierarchical structure, we encourage people to innovate and collaborate as a team. We focus on sustainability, always looking toward the future. We help our people find success and feel abundance. We help our people spend more time with family and helping their communities. We help our people have fun at work and..."
RELATED LINKS: PQ Careers || Communications Technology Professionals || CTP Channel || PodCast Directory || In the News || KEYWORDS: Stephanie Lindquist, Nina Parr, PQ Careers, Communications Technology Professionals, CTP, Careers, Recruiters, Hierarchical Structure, bytes=6066994
LISTEN TO: Stephanie Lindquist, President, CTP and
CEO & Nina Parr, CCO, PQCareers

Powered by Podbean.com
Software Defined Anything – Network, Storage, and Security
1521_ 3/24/14 - Colorado's top subject matter experts discussed: Software Defined Anything – Compute, Network, Storage, and Security. What you need to know right now. Software defined is the next stage in the evolution of data centers and the cloud. It will dramatically alter the entire IT landscape. Use software defined anything to empower IT and your company. With the unequivocal emergence of the cloud and virtualization, a simple...

---
Special Price $10 - In stock now!
Mastering Change in the Midst of Chaos™1307_ 11/12/13 -


Here's what you'll learn in this 200 page book!
- Apply the Principles of A-to-Z Planning to
Build a Winning Team
- Tap into Your Team's Mental DNA to
Increase Performance
- Understand Your Sector's
History, Trends & Ground Swell

Regardless of the economy, application of these 3 initiatives will help you achieve your goals, meet your bottom-line metrics and accomplish incredible results. These 3 initiatives are Powerful, Proven and People-Oriented. Larry predicts there will be more significant changes in 2013 than in the last 10 years combined…across all sectors. Read More at Mastering Change .

Order now… It's yours for $10.00 and we'll pay the shipping in the US… (last chance - free shipping)

LIBRARY_______
Associations
Beyond the Trends
Cyber Security
Entrepreneurs
Ethics
Homeland Security
In the News
Leader Profiles
Mastering Change
Renewable Energy
Resources
Software
Success Stories
Training Trends
Venture Capital
Video Blogs

w3w3®

Archives


Google, Ask, Bing and Yahoo rank Colorado's w3w3.com in the top 10 for the "Business Internet Talk Radio" show
They have millions of listings in our category. We are ranked in the top ten. The same is true for the category "Entrepreneurs Internet Talk Radio" show