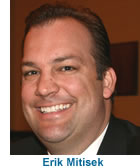 Colorado Technology Association to host 10th Annual Wine Tasting
1594_ 8/4/14 - The Colorado Technology Association (CTA) will host its 10th Annual Wine Tasting event on Thursday, August 7th from 5:30-8:30pm in the gardens of the Governor's Residence. The 400+ soiree attendees will enjoy wine varietals and small bites from local Colorado wineries and standout restaurants, all while mingling with some of the best technology industry leaders in Colorado during the sold-out event.
New this year, CTA has matched wineries and eateries with event sponsors to collaborate and create the "ultimate pairing." Guests will judge and vote on their top-three favorite pairings, and a winner will be announced at the end of the evening. The Wine Tasting event is an excellent opportunity for professionals in the technology sector to network. "CTA's Wine Tasting offers a platform for the broad technology community to congregate, share ideas and gain new insights. Networking is a catalyst for success," said CTA CEO Erik Mitisek. "The Wine Tasting is a key event within our programming to cultivate emerging relationships and leverage your network."
In addition to the tasting, CTA will be collecting school supplies to benefit OpenWorld Learning (OWL). OWL teaches computer programming, LEGO Robotics and leadership skills to low-income 3rd-8th grade students. OWL trains students to become leaders in the classroom and provides technological training that most of these students would not receive otherwise. OWL appreciates donations of general school supplies (pencils, glue, wide-ruled paper, etc.), backpacks, used laptops and tablets, flash drives and Target gift cards. 10th Annual Wine Tasting, Wine Tasting Website
Tap into the Value of Business Podcasts



1597_ 8/4/14 - When w3w3.com was launched in January 1999, podcasting was virtually unheard of. Today it is part of the World Wide Web norm. For speed and efficiency, the w3w3® Podcast Directory has one overall Annual INDEX - and for each year is also broken up by month. Check it out… w3w3® Podcast Directory 2011


Disruptive Strategies for Building Your Business [873_ 7/26/10]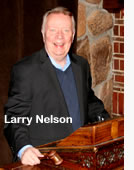 1590_ 7/28/14 - Discover 3 new ways of Thinking, Planning and Executing... Learn about the Process – 1) Radical planning: The Audit - what it will tell you. Cross the sea of change with a successful, proven process...2) The People Factor – What's the answer to the people puzzle? How do you tap your team's mental DNA. Allow your people to be the solution?...
3) The Trends – There is a ground swell in your market space. Can you identify it? Capitalize on it and avoid the traps and pitfalls.
"Growth is impossible without change. As Larry points out, the most effective way to manage change is to create it. Mastering Change allows for new natural alignment and unprecedented growth and success." Curt Coffman, Co-Author, 'First Break all the Rules'.
What do these organizations have in common? AT&T, Ball Aerospace, Children's Hospital, Dean Foods, First National Bank, GE, IBM, IRS, Johnson Controls, Lawrence Livermore National Labs, Microsoft, Mobil Oil Japan, 3M, NCAR, Sanyo Australia, Toledo Edison, US Forest Service, US Dept. of Transportation, United Way, University of Wisconsin, University of Colorado… Answer: They and many others have tapped into Larry Nelson's programs.
Guy Kawasaki, author of 'Reality Check' and co-founder of Alltop.com, www.garage.com said, "Larry's plain talk approach for managing teams is refreshing and practical. His advice will help teams deal with change challenges in unknown economic times because it's not filled with hype and jargon. Mastering Change is a great resource for entrepreneurs and managers."
Try Something Disruptive to Supercharge Your Business.
RELATED LINKS: Mastering Change in the Midst of Chaos || MC Blog || MC Seminars || Podcast Directory || KEYWORDS: Mastering Change, Larry Nelson, Entrepreneurs, Managers, Leaders, Curt Coffman, Guy Kawasaki
Larry Nelson, author, Mastering Change in the Midst of Chaos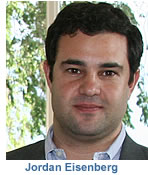 Line of fast-acting powdered medications


1592_ 7/28/14 - Back at the Mountain Desert Region EY Entrepreneur of the Year Finalists Reception held at the Governor's Mansion in Denver, Colorado, we are speaking with Jordan Eisenberg, founder and CEO of UrgentRx. Early on, Eisenberg learned that he was much better suited for creating a new kind of ladder than climbing the corporate one. He, is an entrepreneur to the core. Jordan gave up the 'climb the corporate ladder' mindset more than a decade ago while seeking out opportunities to create and build companies where he could personally make a difference. We asked about advice Jordan's received and/or offered to another entrepreneur. "I've given and received a lot. One that really resonates, It's really only about 10% the idea, and about 90% execution. I meet so many people focused on getting the perfect business plan. Just focus on the execution. I think that's the best advice you can give. It's more about doing than thinking." UrgentRx is a Colorado Companies to Watch 2014 winner! Listen for more...
RELATED LINKS: UrgentRx || EY Finalist Reception Slideshow || EY Entrepreneur of the Year Program || EY 2014 Finalists || Economy Builders || Blog || KEYWORDS: Jordan Eisenberg, UrgentRx, Medical Device, Fast-Acting Powdered Medications, Ernst & Young Denver, Governor's Mansion, Entrepreneur of the Year, Finalists Reception, bytes=3197704
LISTEN TO: Jordan Eisenberg, Founder/CEO, UrgentRx

Powered by Podbean.com

---
Special Price $10 - In stock now!
Mastering Change in the Midst of Chaos™ 1307_ 11/12/13 -


Here's what you'll learn in this 200 page book!
- Apply the Principles of A-to-Z Planning to
Build a Winning Team
- Tap into Your Team's Mental DNA to
Increase Performance
- Understand Your Sector's
History, Trends & Ground Swell

Regardless of the economy, application of these 3 initiatives will help you achieve your goals, meet your bottom-line metrics and accomplish incredible results. These 3 initiatives are Powerful, Proven and People-Oriented. Larry predicts there will be more significant changes in 2013 than in the last 10 years combined…across all sectors. Read More at Mastering Change .

Order now… It's yours for $10.00 and we'll pay the shipping in the US… (last chance - free shipping)
Achieving Your Personal and Professional Goals

1486_ 1/13/14 - Don't Let Another Year Go By - The Ultimate Win is Yours! Larry Nelson has taught this material in seminars in over a dozen countries, from China to Canada, from Norway to Australia, from Germany to Japan as well as throughout the US. He shares the results of his international research about the Characteristics of an Achiever and then goes on to help you lay out your "personalized blueprint" for personal and professional success. Larry is an internationally published author, has been a consultant to many Fortune 1000 companies and is best known for his train-the-trainer programs and w3w3.com Talk Radio. Larry and Pat developed these materials 20 years ago and put them up on the web in July 2007. The 'Ultimate Win' link below takes you to a page that allows you to download and print the entire Resource Guide and listen to all the Audio Sections for FREE. This is our thanks to you…have a great year!
RELATED LINKS: Ultimate Win || 3-Filters || Your Goal || Training Trends || Mastering Change || KEYWORDS: Ultimate Win, High-Tech, Goals, Training Trends, Business, Interviews, Photo Chronicles, Pat Nelson, Larry Nelson > Learn More
LEARN MORE: Larry Nelson, Exec. Director, Institute for Change Research
Valuable Information @ Your Fingertips...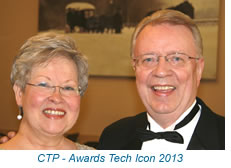 1593_ 8/4/14 - w3w3® Media Network is all about supporting business and technology in Colorado. We specialize in creating valuable links and relationships to help you grow your company, build your team, get insights to various industries, keep you up-to-date, raise money, increase your income and profits, and so much more...Venture Capital; Tech Transfer; Communications Technology Professionals; Mergers and Acquisitions; It's the Law; Training Trends; Colorado Companies to Watch; Mastering Change; Looking for Money; In the News; below are a few examples…


Business Organizations:
Events, Photos, Interviews and more


1593_ 8/4/14 - Some organizations have their own portal page on w3w3.com, or what we call a Channel. As a result, we help promote their events, cover the events, interview their key people and their keynote presenters, take pictures and post their photos on our website, add their stories on the w3w3.com podcast directory and the blog. Check out the Association for Corporate Growth (ACG) Denver Channel which is loaded with interviews, photos, text, variety of links, special and monthly events, and other specific information. ACG-Denver includes representatives from companies, private equity, finance, and professional service firms. ACG-Denver helps Colorado business owners and senior executives navigate the growth business community through valuable content; best-of-class resources; capital formation; and networking and connections with an influential community of executives growing companies locally, statewide and worldwide.
RELATED LINKS: ACG Denver || ACG Denver Channel || KEYWORDS: Association for Corporate Growth, ACG Denver, Business Channel, Colorado, Business Organizations, Events, Photos, Interviews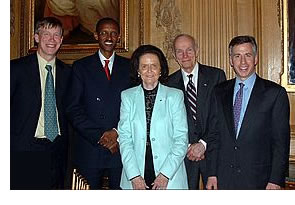 A Time for Reconciliation –
Project C.U.R.E. - Republic of Rwanda
1596_ 8/4/14 - Twenty years ago the world saw the most gruesome civilian uprising known in our time: the Rwandan genocide—a period the international community laments as one of the largest preventable losses in recent history. By early 1994, ethnic tensions between the majority Hutu and marginal Tutsi populations in Rwanda had reached a peak. And before the world knew what was happening, nearly 1 million Rwandans had been slaughtered in one of the swiftest and most grisly massacres of our day. In April 2004, the University of Denver hosted with Project C.U.R.E. an event featuring H.E. President Paul Kagame, of the Republic of Rwanda. The Arena at the Ritchie Center was packed with 1000s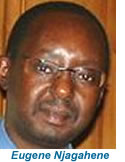 in the audience. During an earlier break, Larry interviewed - Eugene Nyagahene, founder and CEO of Radio 10, Rwanda's first private radio station since the genocide. In 1994 the radio in Rwanda had been used as a tool to help in the genocide broadcasting false stories of safe passage and misleading people to come out of hiding and ultimately face their deaths. Rawandan's lost trust, feared and rejected radio. For Nyagahene, his long efforts and hard work to broadcast again, represents a new beginning for Rwandan radio, which had been controlled by the government for a decade.
RELATED LINKS: H.E. President Paul Kagame Event Photos KEYWORDS: Rwanda, Paul Kagame, Eugene Nyagahene, Radio Free, University of Denver, DU, Marc Holtzman, Project C.U.R.E.

Brad Feld and David Cohen: Do More Faster


1589_ 7/28/14 - 903_10/4/10- Larry sat down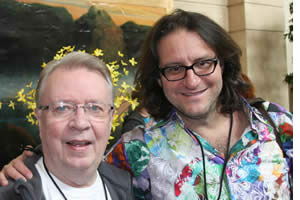 with Brad Feld, managing partner of Foundry Group to talk about an exciting announcement. Larry began the interview with, "You know there are a lot of powerful words out there, and three of them are Do, More, Faster, do you have any comments to make on them?" With a chuckle, Brad said, "Good setup! Do More Faster is the title of a book that David Cohen, the founder of TechStars, and Brad Feld have written." By strange coincidence, this is Monday, October 4th, the publication date! The origin of the book was a phrase thrown around TechStars, Do more faster. If you're not familiar with TechStars, it is a mentor driven accelerator, started in Boulder four years ago. It's a 90 day program, usually 10 companies, usually 25 to 30 entrepreneurs go through the program, full time, extremely immersive. They have about 50 mentors, experienced entrepreneurs that work with them along with those of us in the program. They get a small amount of seed financing at the front end of the program. About a year ago David and Brad sat down and talked about a way they could codify some of the things that they've learned. They settled pretty quickly on having the mentors and entrepreneurs involved in helping create the book. "We looked around and there aren't many books written by entrepreneurs, especially first time entrepreneurs about the experiences they've had creating companies. We then organized the chapters around usually one line phrases like 'do more faster' that have come out of the last four years of running TechStars that David and I sat down and put together with some other people. Then we had a bunch of people write first drafts about which we spent a lot of time on and then David and I organized the book and put some connective tissue between the essays. So very experiential, lots of details from the founders, from the entrepreneur's perspective, from the mentor's perspective, about specific things that all entrepreneurs could use, but especially first-time entrepreneurs or perspective entrepreneurs. We were on the verge of self publishing and we got introduced to some folks at Wiley and they took that book on. They were incredibly helpful."...There's more...
RELATED LINKS: Foundry Group || Brad's Blog || Venture Capital Channel || Amazon || Tech Stars || Mastering Change || Do More Faster Book Home || KEYWORDS: Brad Feld, Author, Do More Faster, David Cohen, Tech Stars, Do More Faster, Book, Entrepreneurs, Wiley, bytes: 7984590
LISTEN TO: Brad Feld, Author, Do More Faster

Powered by Podbean.com
Going from four employees to four hundred


1591_ 7/28/14 - A devout people person, he started life out as an accountant but felt like it wasn't a good fit, although he was CFO for Pillsbury Foods and that's where he was introduced to the world of international business. We'd like to introduce you to Gerald (Gerry) Van Eeckhout, Ernst & Young Hall of Fame Entrepreneur. His passion is people, "For me it's all about people", said Gerry. The last company he founded, "I started with four employees here in Denver, and by the time I retired we had 400 employees in ten countries and we were listed on NASDAQ, being very successful. So, I love the cultures, the integration of a variety of things. I just like new and challenging things. I can't play the same golf course twice." Of course, with that attitude, he failed retirement... Gerry's career spanned 50 years. More recently, he's been the CEO of a couple of companies for 20 years in Denver and then retired ten years ago. Now he's busy on corporate boards, in Minneapolis with a medical technology business, one in Las Vegas in the medical electronic information business, and one in Beijing in the wireless internet media business. ...there's more...
RELATED LINKS: Gerald Van Eeckhout, Ernst & Young Hall of Fame || EY Finalist Reception - Slideshow EY Entrepreneur of the Year Program || EY 2014 Finalists || Economy Builders || Mastering Change || KEYWORDS: Gerald Van Eeckhout, Evergreen Enterprises, Passion for People, Ernst & Young Denver, Governor's Mansion, Entrepreneur of the Year, Finalists Reception, EY Hall of Fame, Minneapolis, Beijing, Las Vegas, bytes=5485194
LISTEN TO: Gerald D. Van Eeckhout, Chairman, Evergreen Enterprises, LLC, EY Entrepreneur Hall of Fame

Powered by Podbean.com
---

LIBRARY_______
Associations
Beyond the Trends
Cyber Security
Entrepreneurs
Ethics
Homeland Security
In the News
Leader Profiles
Mastering Change
Renewable Energy
Resources
Software
Success Stories
Training Trends
Venture Capital
Video Blogs

w3w3®

Archives


Google, Ask, Bing and Yahoo rank Colorado's w3w3.com in the top 10 for the "Business Internet Talk Radio" show
They have millions of listings in our category. We are ranked in the top ten. The same is true for the category "Entrepreneurs Internet Talk Radio" show